Ireland – Terrific Brown Trout Fishing!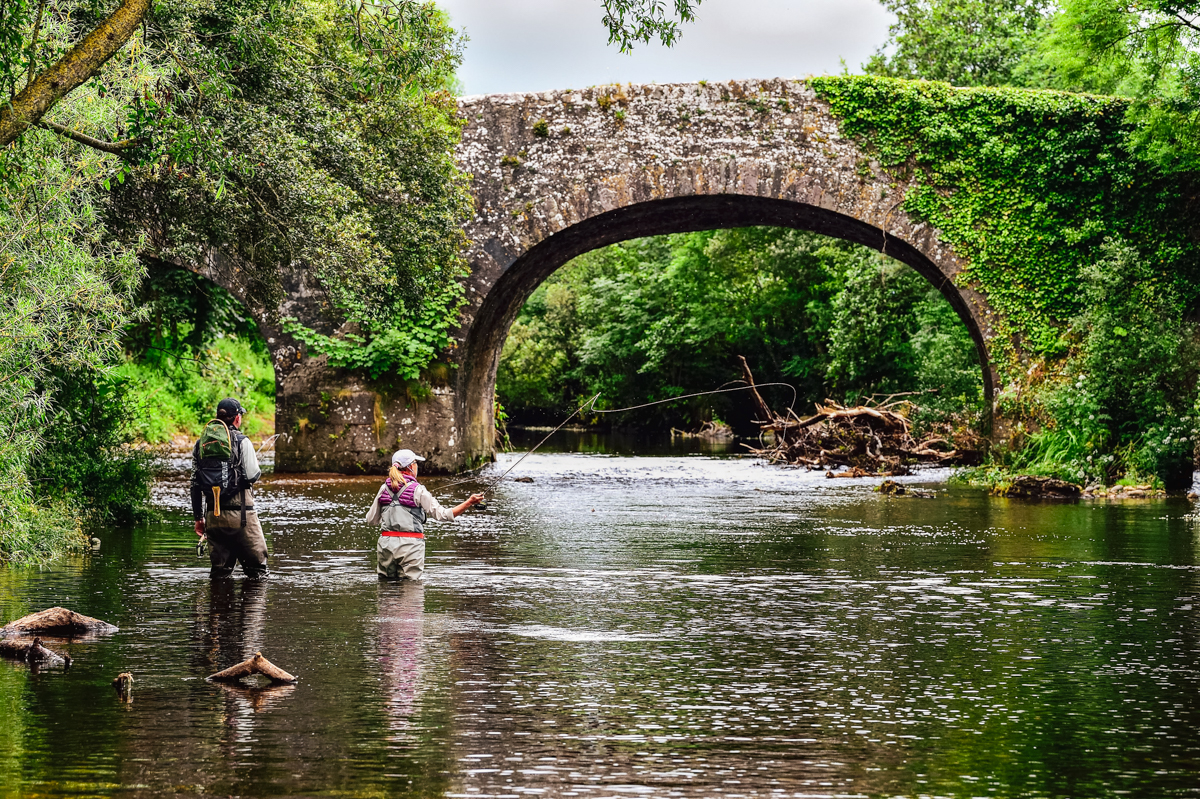 World-class wild brown trout fishing in the heart of the Emerald Isle
Sept, 2022: Over the last several decades, we have been fortunate to enjoy personally, as well as share with our clients, the very best trout fishing in Europe – from Iceland, through the British Isles and the Spanish Pyrenees, to Slovenia. That said, Ireland is truly special… one of our favorite places to visit worldwide.  Maybe it is our family heritage, or perhaps the fact that Ireland is one of the most welcoming countries in the world to US travelers, or is it because there is world-class wild brown trout fishing on super scenic rivers and streams in the heart of the Emerald Isle? Kristene and I recently returned from Ireland where we spent time with a terrific Frontiers friend and outfitter, Andrew Ryan at Clonanav Fly Fishing in County Tipperary.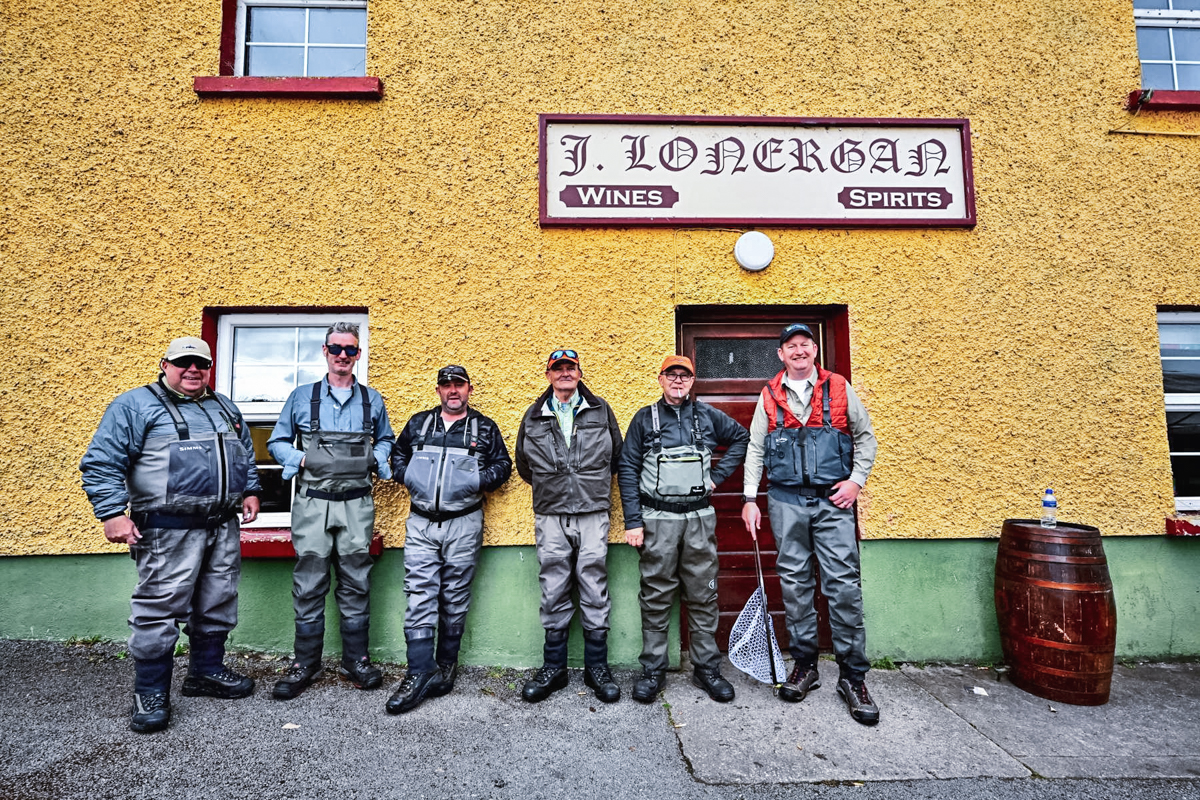 We have worked with Andrew for almost a decade.  His company, Clonanav Fly Fishing is fortunate enough to have access to some of the best brown trout river fishing in Ireland… and frankly, in all of Europe. The River Suir and tributaries offer unrivalled dry fly fishing in beautiful countryside.  Its tributaries the Nire, Tar and Anner are smaller streams that are gin clear, have easy wading, and also offer exceptional fishing experiences.
Backed by one of the best fly shops in Europe and plenty of rental gear, Andrew and his guide team have access to close to 20 miles of private fishing for our clients' use, all of which is no more than a 10-15 minute drive from the fly shop – with a lot of great water only five minutes away.
Proximity is one of our key considerations when planning fishing travel for ourselves and our clients. One of our favorite properties in Ireland is the Cashel Palace, a 5-star, Relais & Chateaux Palladian Manor, which is located 30-minutes from Andrew's fly shop.  Cashel Palace is a luxury hideaway, meticulously restored and exquisitely reimagined. Spectacularly located by the Rock of Cashel in picturesque Co. Tipperary, the hotel is enveloped in nature and overlooked by ancient history.  There is a spa and two great dining options – the lovely Bishop's Buttery with fine Irish cuisine and Mikey Ryan's Bar & Kitchen that welcomes locals and hotel guests alike to enjoy indoor and al fresco dining.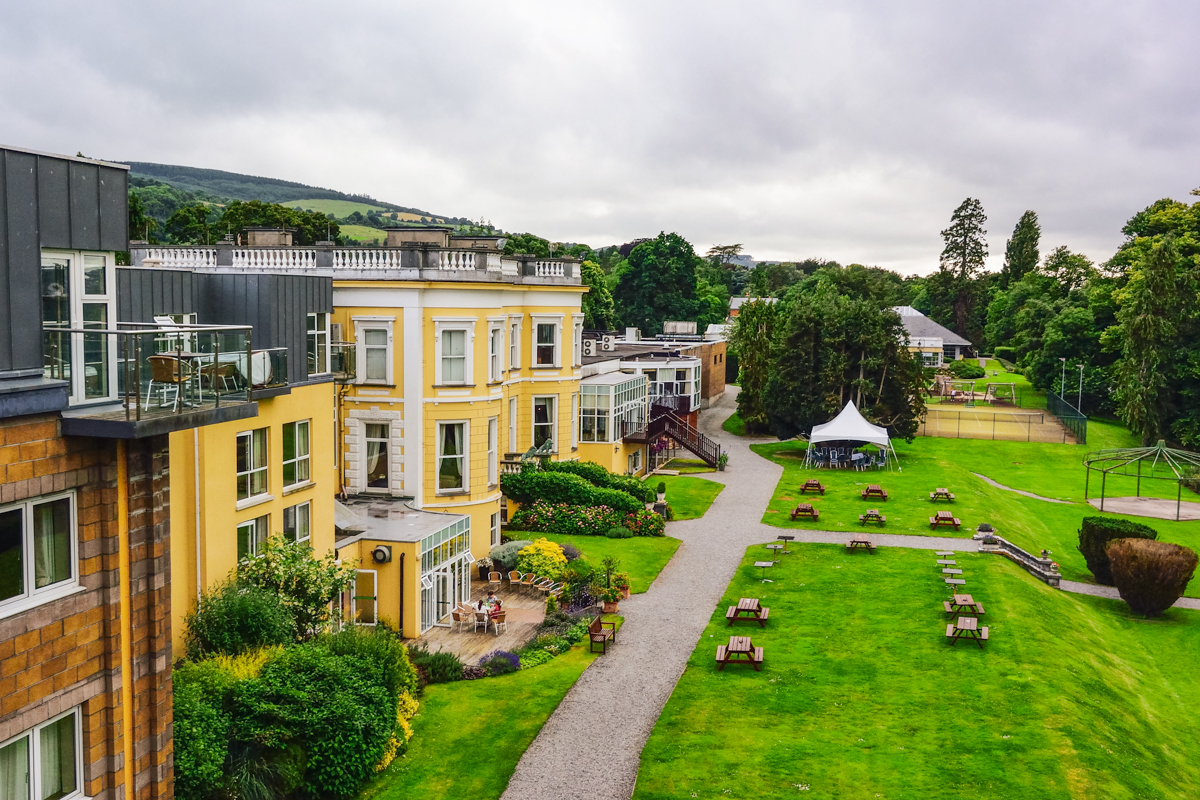 Closer is the 4-star Hotel Minella, which is nestled between the Comeragh Mountains and the River Suir in the town of Clonmel – just 15-minutes from Clonanav.  The original Georgian house was built by the Malcomsoms in 1863, and the Minella was opened as a hotel by in 1963.  The hotel is very welcoming with dining in the main restaurant or a more casual experience in the bar.
Whether you want to add a few days of fishing to a great sightseeing trip, or if you want to escape to Ireland for a full week on the water, we are uniquely capable of designing an itinerary based on your specific fishing objectives.  Barry and Cathy Beck have hosted four groups to Ireland with Frontiers since 2016 and are returning June 24-30, 2023.  Whether you want to join the Becks or fish on your own, we look forward to sharing Ireland with you!  Contact Kristene Fitzgerald for more details.
~ Mike Fitzgerald, President, Frontiers