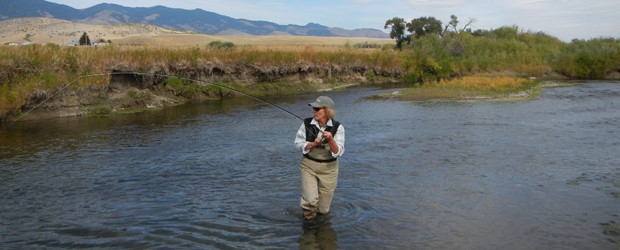 Late Summer Fishing in Southwestern Montana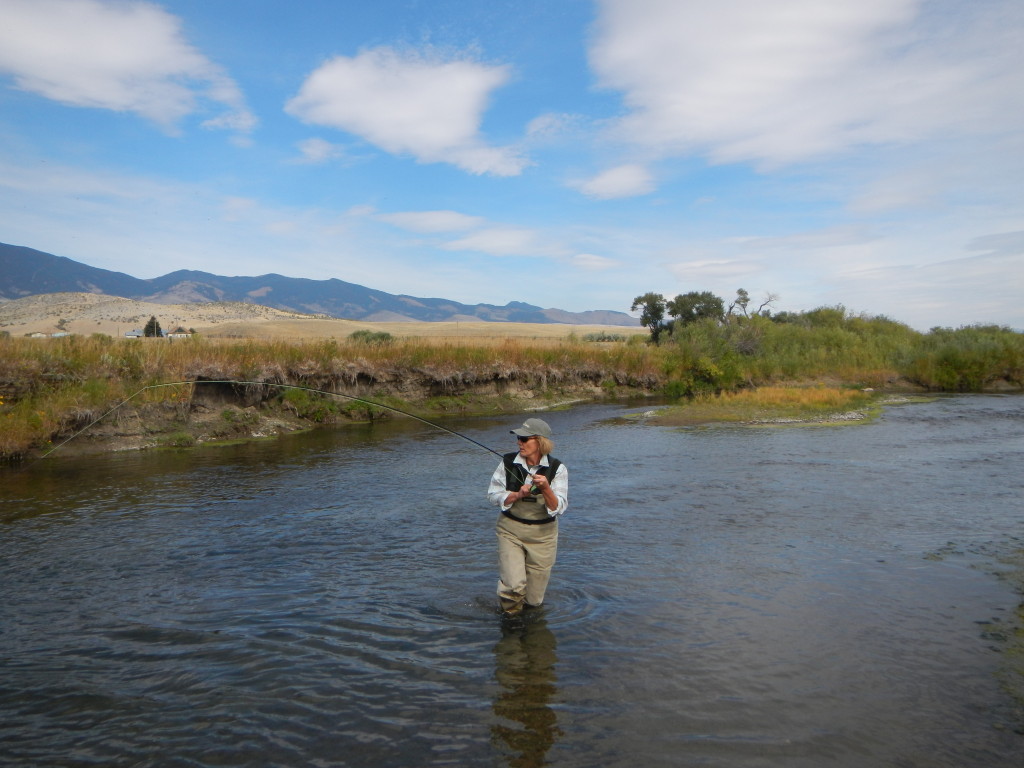 Montana has been one of my favorite places to fly fish in all of the Rocky Mountain states. So when I received the "green light" to plan a week traveling to three lodges within a two—hour drive of Bozeman — one of my favorite towns in the Big Sky state — I was thrilled!
My first stop was Healing Waters Lodge in Twin Bridges, which has a population of just 380 people. This small rural area has a complete school district that is grades 1 through 12. The high school football team is called the Falcons and only has eight players! Healing Waters Lodge owners, Mike and Laura Geary, go to all the Friday night games to cheer on their team. One of my favorite pastimes is watching high school sports, I knew right then I would enjoy this lodge and the environs.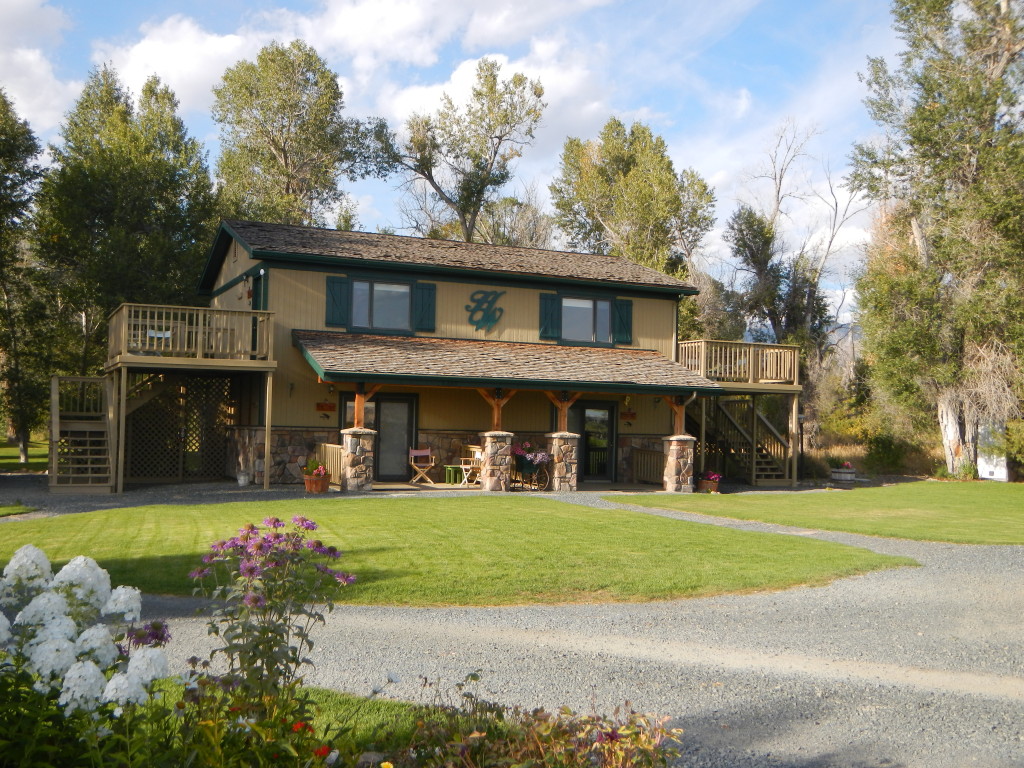 I had a full tour of the property, which was very impressive, to say the least. At Healing Waters, expect well-groomed grounds with attention to detail. Flower beds, hanging baskets, and hummingbird feeders highlight the lodge surroundings. A fully-stocked two-acre pond sits right in front of the main lodge, inviting guests to grab their rods and throw a few casts to rising fish.
There are nine well-appointed lodge rooms, a fly shop, and a welcoming main lodge where guests can gather in the great room to enjoy cocktails and hors d'oeuvres. After a delicious dinner of grilled salmon and homemade peach cobbler for dessert, a restful night's sleep was in order.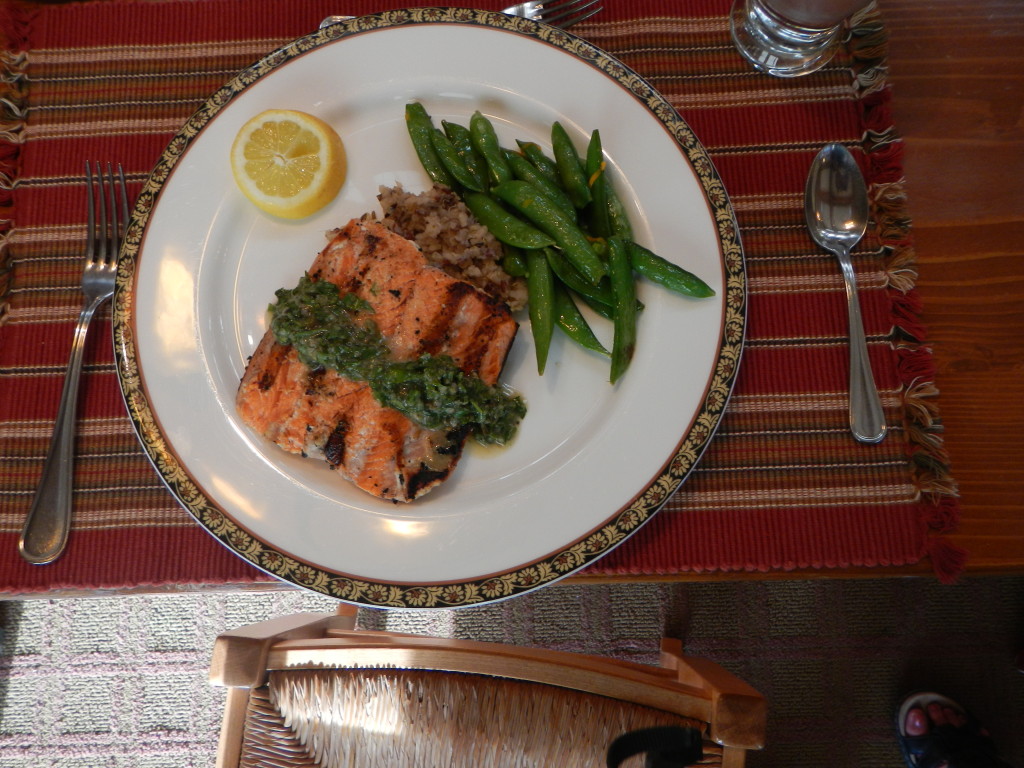 The next day after a delicious made-to-order breakfast, Mike Geary (sporting a Twin Bridges Falcon's hoodie) was my fishing guide for the day. I think the most appealing aspect of the fishing program is the close proximity to private water. Literally, within ten minutes of the lodge, you can be fishing small streams and creeks, virtually by yourself. Healing Waters Lodge has all the permitted rights to these magical hidden waters to fish at your leisure.
Mike and I waded the Boulder River which was a 45-minute drive from the lodge. All morning I had the opportunity to cast and catch fish literally boiling for over two hours to a Trico hatch. Throughout the morning I was able to strike on 20 or so brown and rainbow trout. The fish averaged between 10 – 12 inches and sometimes I ended up battling with even larger trout. It could not have been better!
I would highly recommend Healing Waters Lodge for anyone that enjoys all the various aspects of fly fishing for trout. From small private streams to opportunities to float the famous Jefferson and Madison Rivers, Healing Waters Lodge can do it all!
By; Denise Schreiber