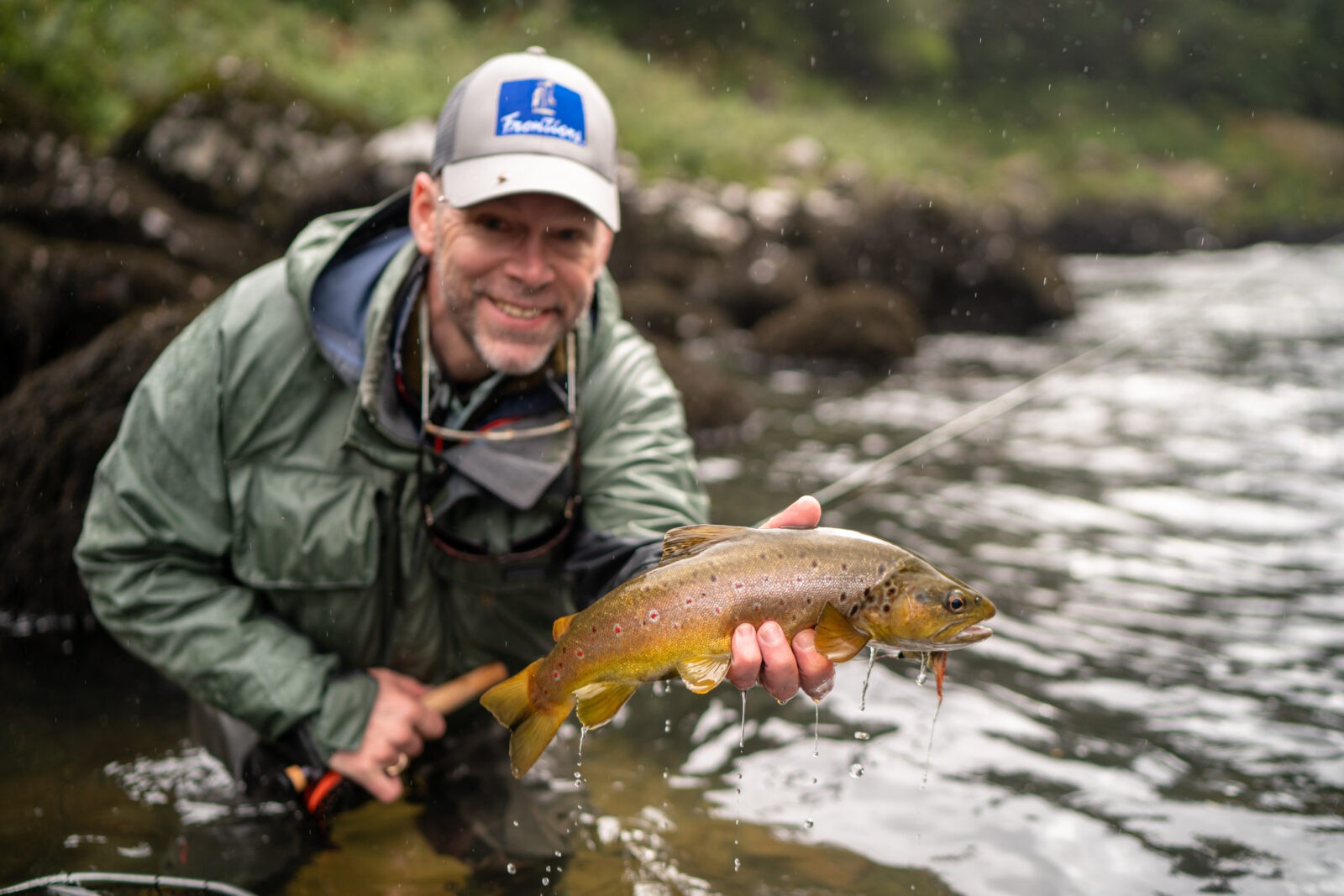 Martin Pescador – Visit Once and You Will be a Lifelong Repeat Guest
Certain people you meet in life are visionaries. They can see things – envision things – that have yet to exist. Fifty years ago in 1969, Mike and Susie Fitzgerald envisioned a company that would help people travel to destinations where they could pursue their sporting and sightseeing passions. They became one of the first travel companies to explore Chile and open it to fly fishermen searching for the next great place to fish for trout. In turn, this led them to meet Frans and Anna Jansen who had been working in the fishing business but had a vision of opening their own fishing lodge.
When I first met Frans and Anna nearly fifteen years ago, they were renting a house near the Puerto Cardenas Bridge on the shore of the Lago Yelcho. They were in the process of buying property nearby, preparing to build their dream lodge, and showed me plans for their round quincho style guest rooms. A quincho is a traditional circular Chilean building that is typically used for bar-be-ques. At that time, no lodge would have considered building quinchos and using them for guest rooms. But Frans and Anna were only beginning to realize what they had in mind for Martin Pescador.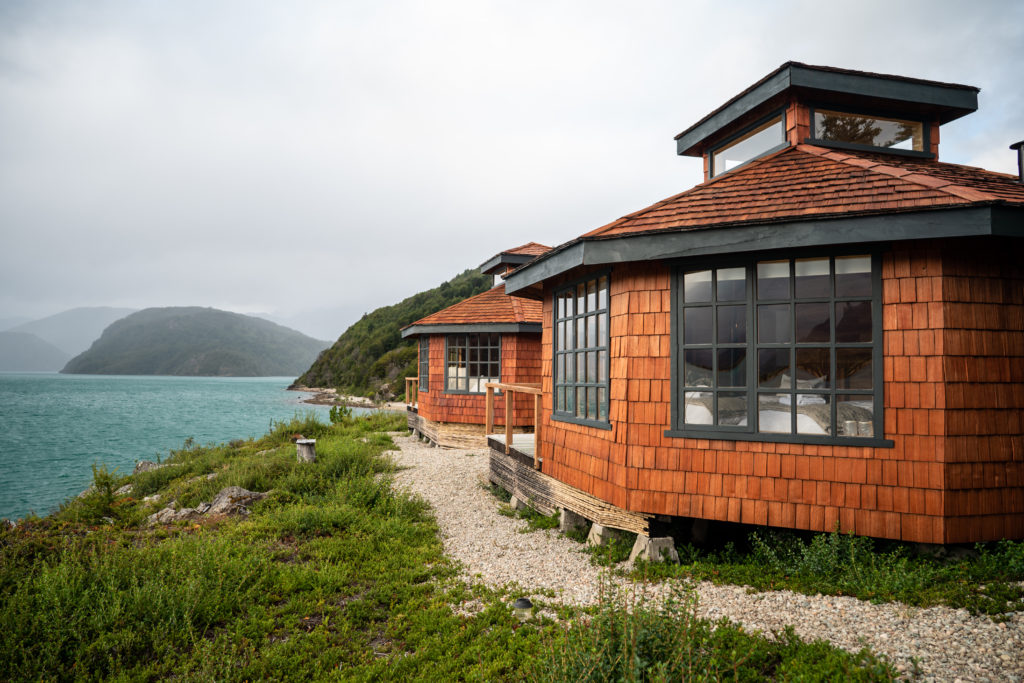 Fast forward to March 2019, and I found myself flying at 2,300 feet above the Chilean coast on my way to the Chaiten Airport heading back to visit Martin Pescador Lodge. Nick Swingle of TwoFisted Heart Productions was traveling with me to shoot photos and video of the lodge and making his first trip to Chile. I was excited to share with Nick the Martin Pescador experience, which has grown to include three separate and distinct fishing lodges where guests can fish from one week to two weeks if they choose. I am sure that Frans and Anna's vision has probably grown beyond their expectations.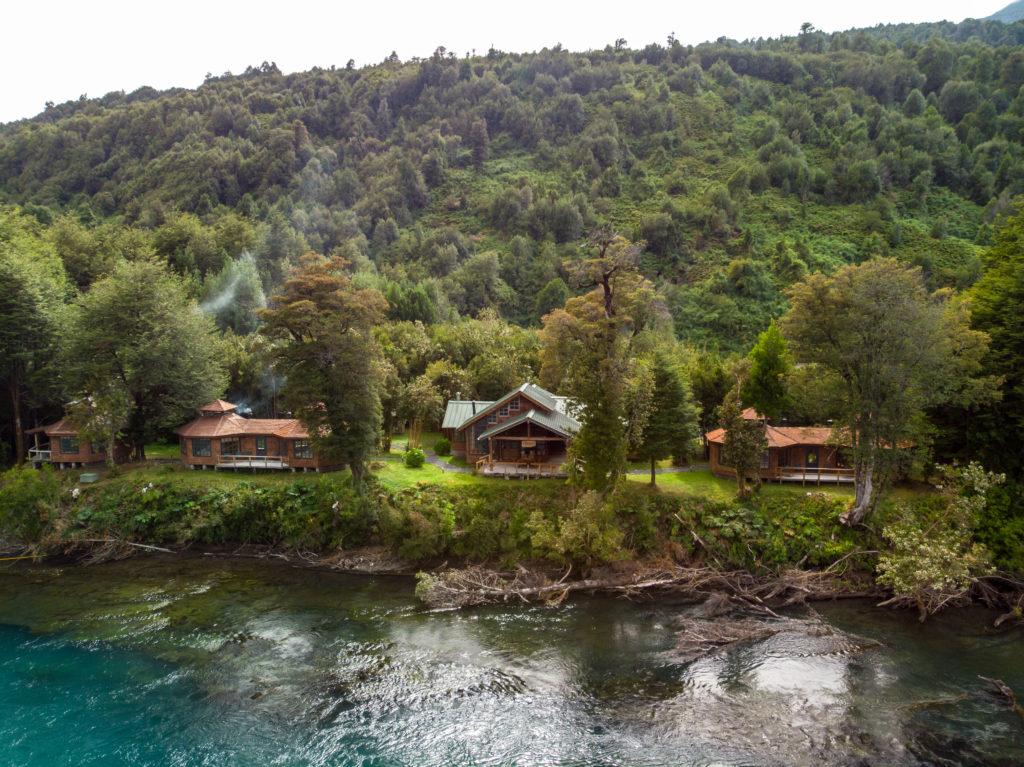 I have visited Martin Pescador Lodge at least four times before, and it is always a treat. Frans and Anna have every detail completely dialed in – maybe that is why they have the highest rebooking rate of any lodge in Chile that Frontiers represents. Anna's farm to table approach to her kitchen puts her already over-the-top recipes to another level that most lodges can only hope to achieve. From her empanadas to her traditional Chilean chowder, every meal from breakfast to dinner is made with the freshest ingredients.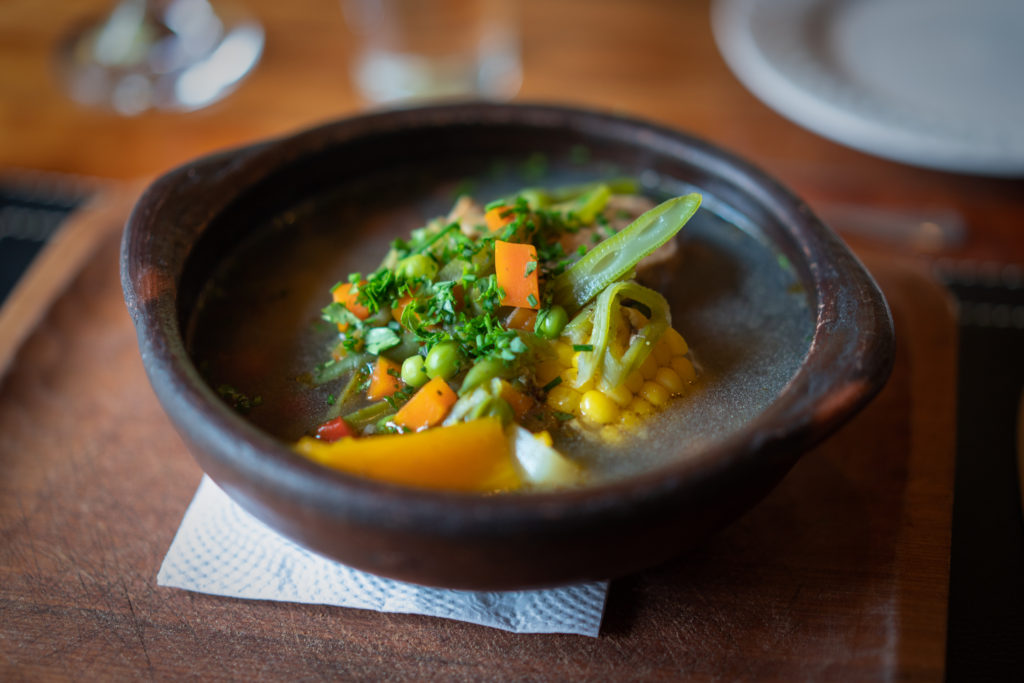 The three lodges that make up the program are unique. For instance, the lodge closest to Chaiten Airport that overlooks the Rio Yelcho has individual quincho guest rooms. Guests enjoy meals a short distance away in the main lodge. Two hours to the south is their lodge outside the town of La Junta. This building has more of a traditional lodge feel, with guest rooms on two different wings and the common dining and living area in the middle. Both lodges are beautiful and feature natural woods and custom-made furniture.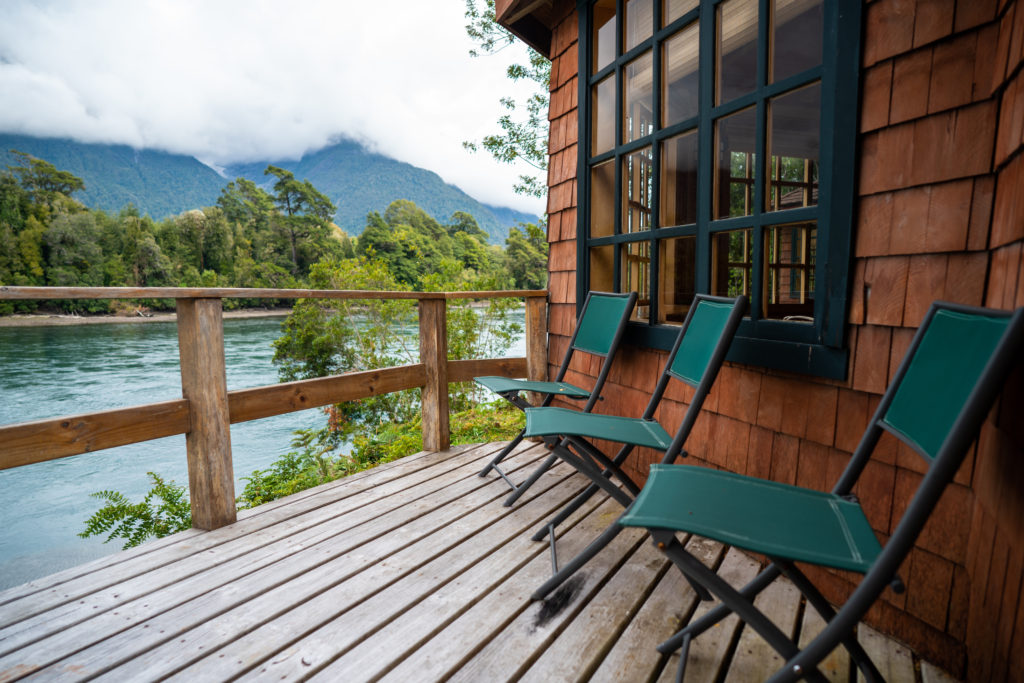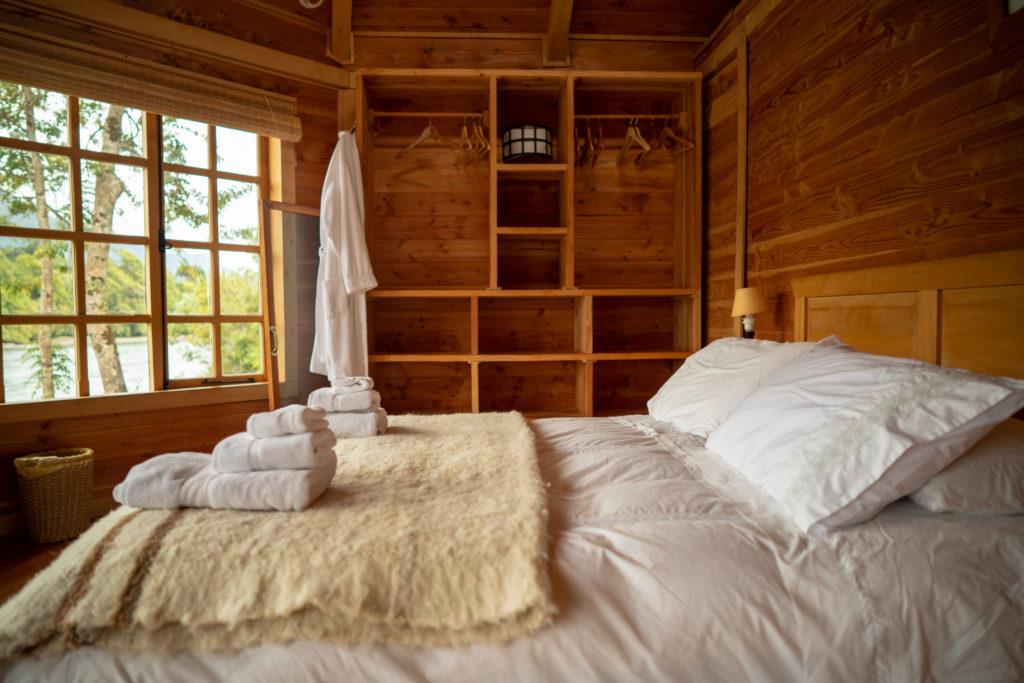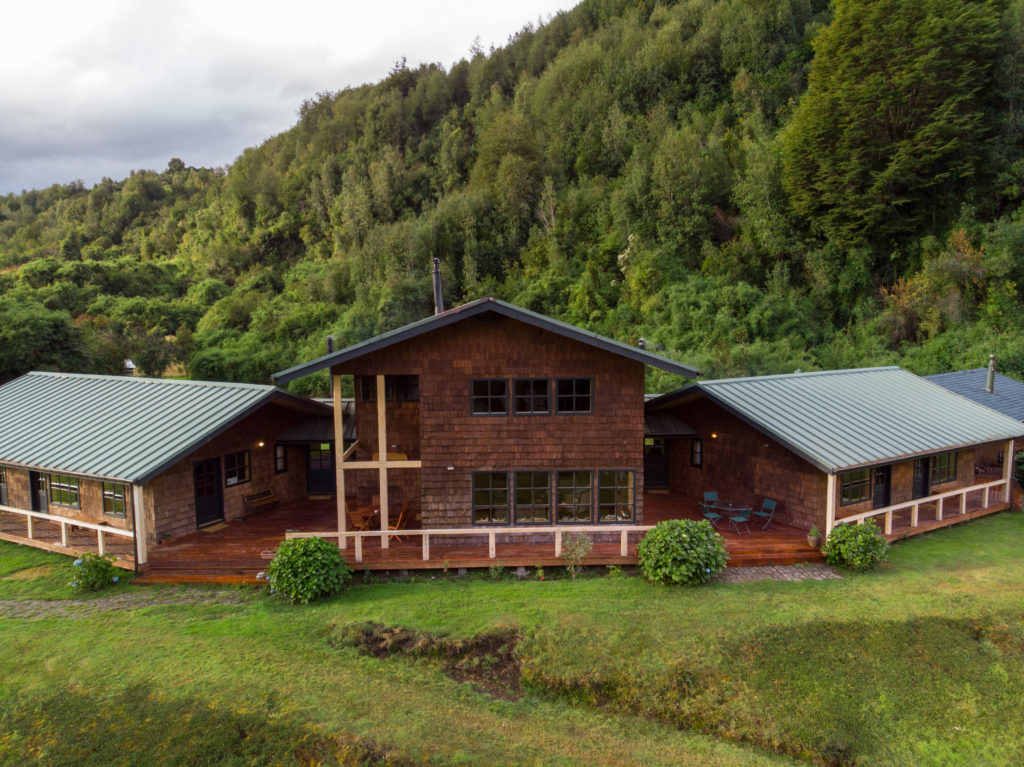 Frans created such a unique fishing program that other lodges in the area now emulate it. His vision of a week-long program where guests fish many rivers from different lodges were based on his desire to fish all the productive rivers and lakes that he explored during his 20 plus years of guiding in Chile. His talent for finding new water and new river accesses led him to eventually open the third lodge on the shores of Lago Verde, which allows clients to extend their fishing past the normal week if they choose. It's been a success, and his ability to add new waters seemingly every year has made returning clients very happy.
A low-pressure weather front was forecast for our visit, and we knew that the fishing would be affected by the rain. But we were determined to fish hard despite the challenging conditions that we faced during our visit. We started by visiting the Rio Yelcho and fished a spot nicknamed the "Aquarium." This is an eddy off of the main river that always holds trout. The fun with this spot is the sight fishing opportunities it affords. You can see the trout lined up with their nose in the current along the bank. All you need to do is make a good drag-free cast along the chow line, and you should be able to hook up with a willing combatant. The Yelcho is a big river that offers shots at big trout and the lake from which it gets its name has some great flats, drop-offs, and weedbeds where you can find trout eating dragonflies. We were not spending the night at this lodge, so we headed south down the Pan-American highway to Frans and Anna's second lodge.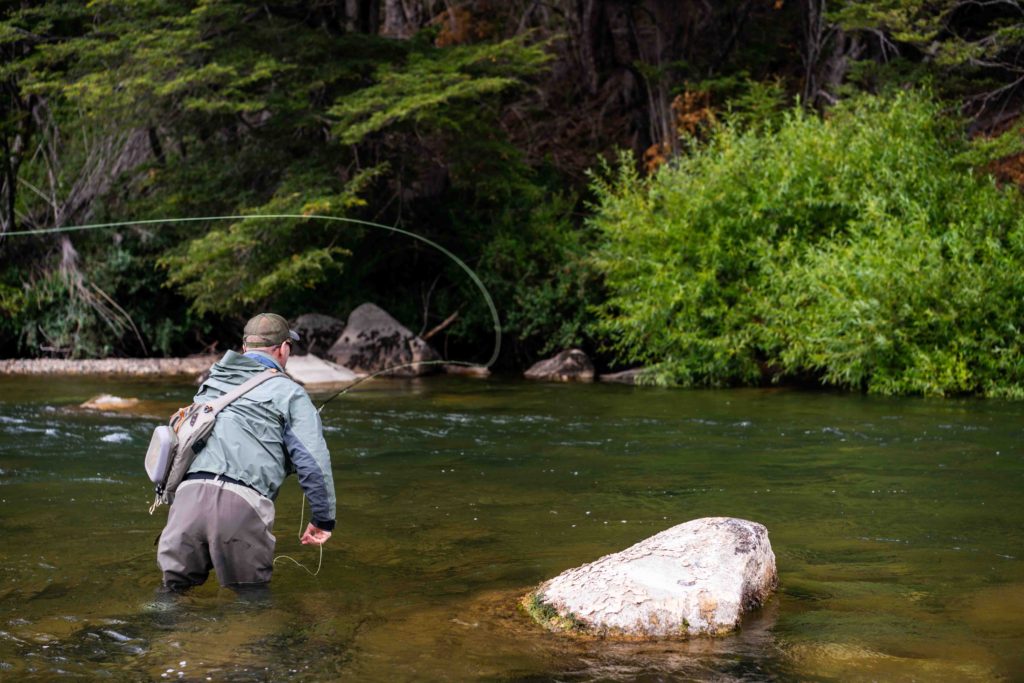 Nick and I fished the "southern" waters while staying at Frans and Anna's lodge near the town of La Junta. Our guide, Sam Robinson, took us to the extremely beautiful Rio Figueroa. This emerald green river flows in a rainforest setting with lush, thick foliage surrounding the banks and reaching high up the Andes to below the frost line peaks. The shorelines are full of large sunken coihue trees (a type of native beech tree) and massive VW Beetle-sized boulders. With all of that structure in the river, you always feel like every cast is sure to have a trout ambush your fly.  The highlight for me was fishing the Canyon Section of the Rio Figueroa. This part of the river is braced by massive granite cliffs that seemed to be two or three stories high. It was here in the deep water that I caught a 20" brown trout on a streamer. Sam said that although this was a nice fish, there are even larger fish caught here.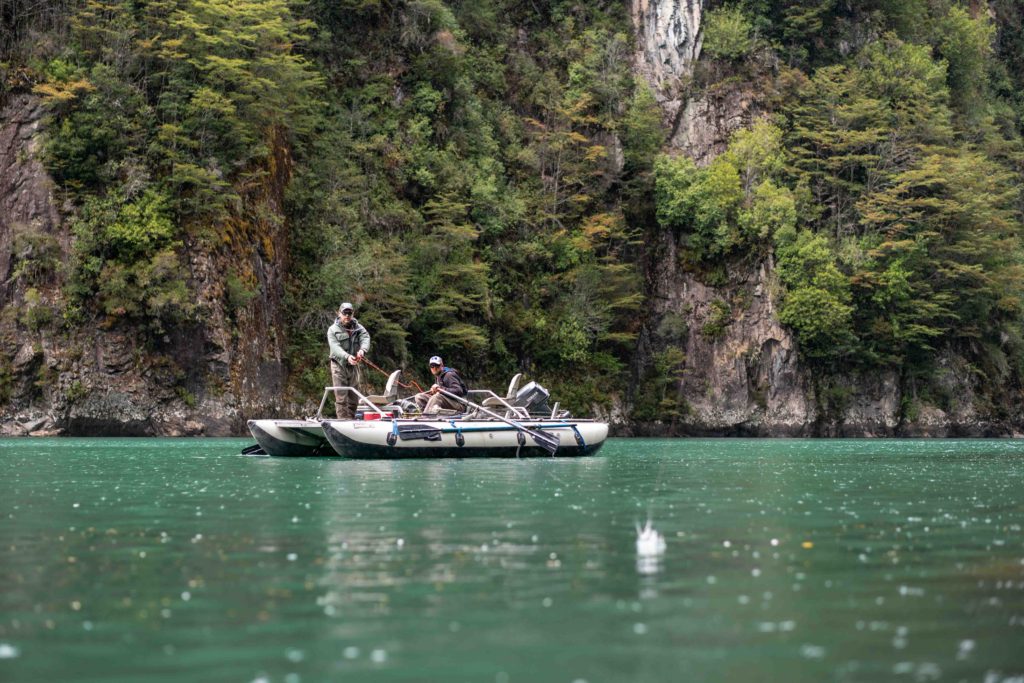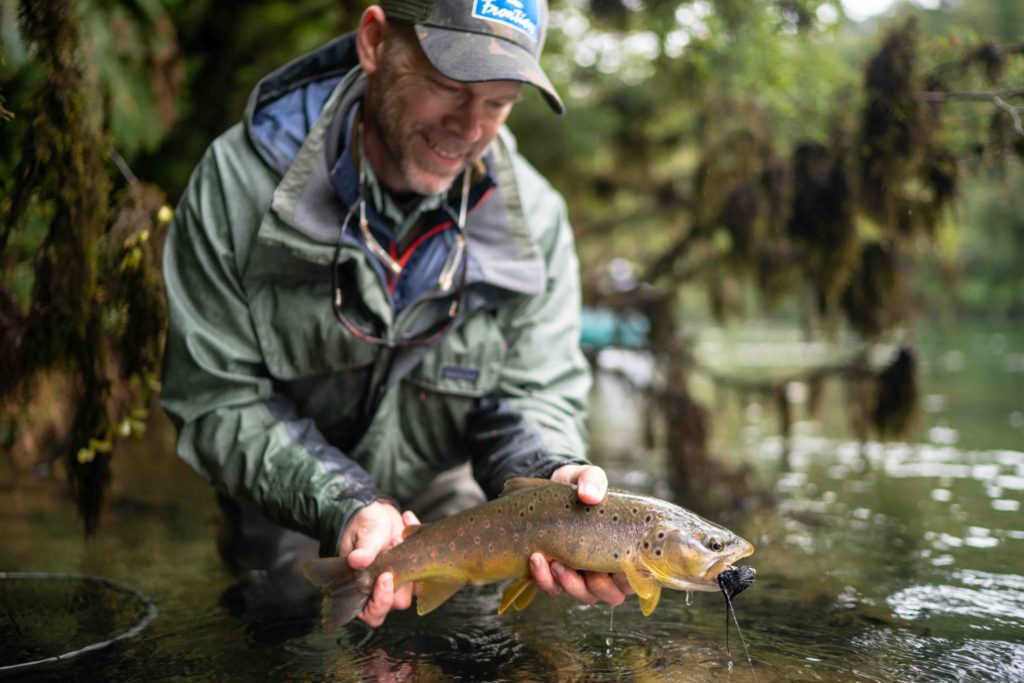 Even though it rained every day, the rivers were still clear, and with Sam's terrific guidance and boat skills, Nick and I caught good numbers of trout every day on both streamers and dry flies. Nick and I were able to enjoy some terrific food, and the views we had from the lodge above Lago Verde were as impressive of any that we have seen during our visit. Whether you come for a week or stay longer, you are going to be impressed with what Martin Pescador offers you with their diverse fishing program, service, and incredible cuisine.