Discovering The Unique and Majestic Lodge at Blue Sky
Nov, 2019: If you are looking for an upscale destination to a resort that has plenty of activities, amenities, and unique creative culinary offerings, the recently opened Lodge at Blue Sky Auberge Collections is a perfect choice. I had the pleasure of spending several amazing days exploring this property with my colleague Denise Schreiber just a few short weeks ago. Utah's newest luxury resort is a short 45-minute drive from the easily accessible Salt Lake City Airport.  In addition to the most luxurious accommodations and surroundings, activities such as heli-yoga, sporting clays, unique adventures, to name a few, will provide you with an experience of a lifetime.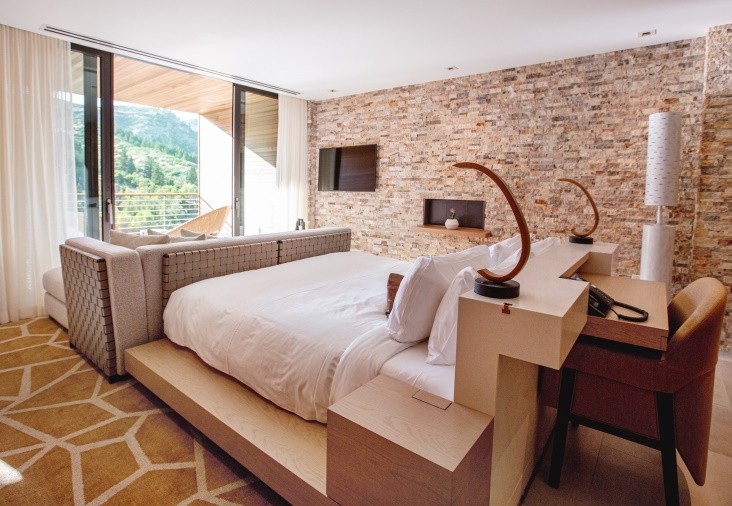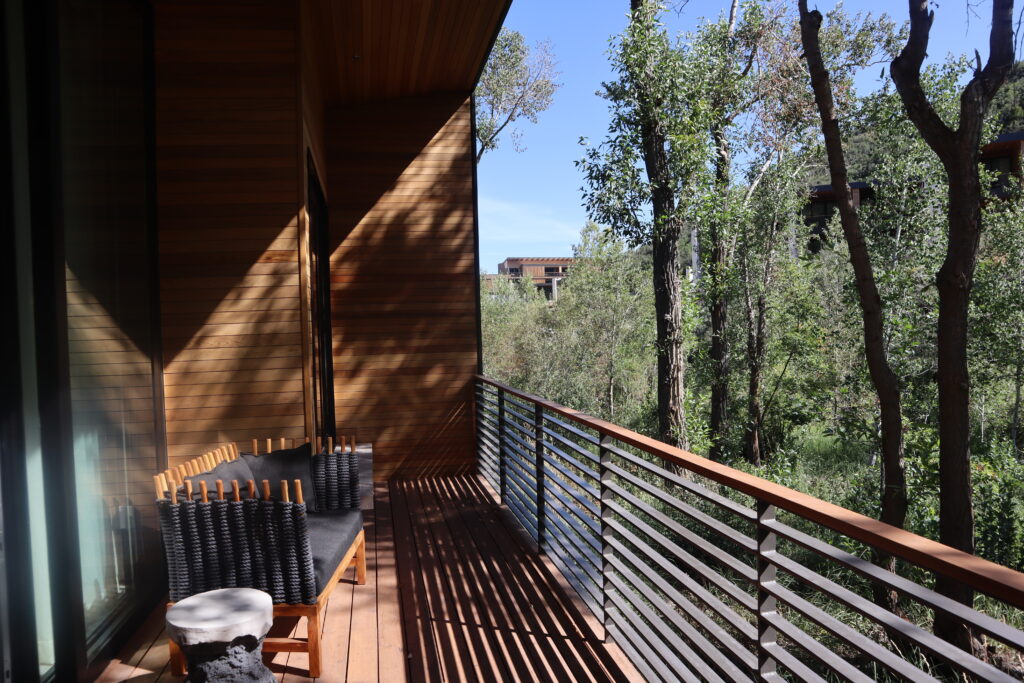 Accommodations include three different styles and locations. Sky Lodge Rooms are located in the main Lodge and include both rooms and suites. The Earth Suites are built into the hillside and offer private terraces with an outdoor fireplace. Lastly, The Creek Houses are one-bedroom free-standing suites located along the creek. All accommodations at The Lodge at Blue Sky have spectacular views and luxurious amenities.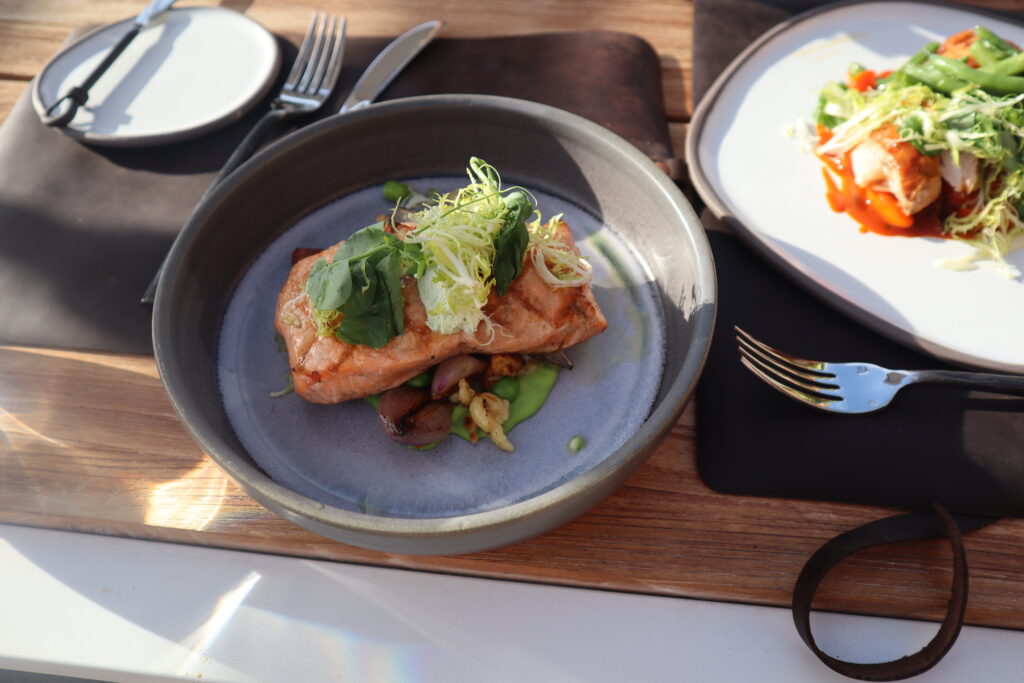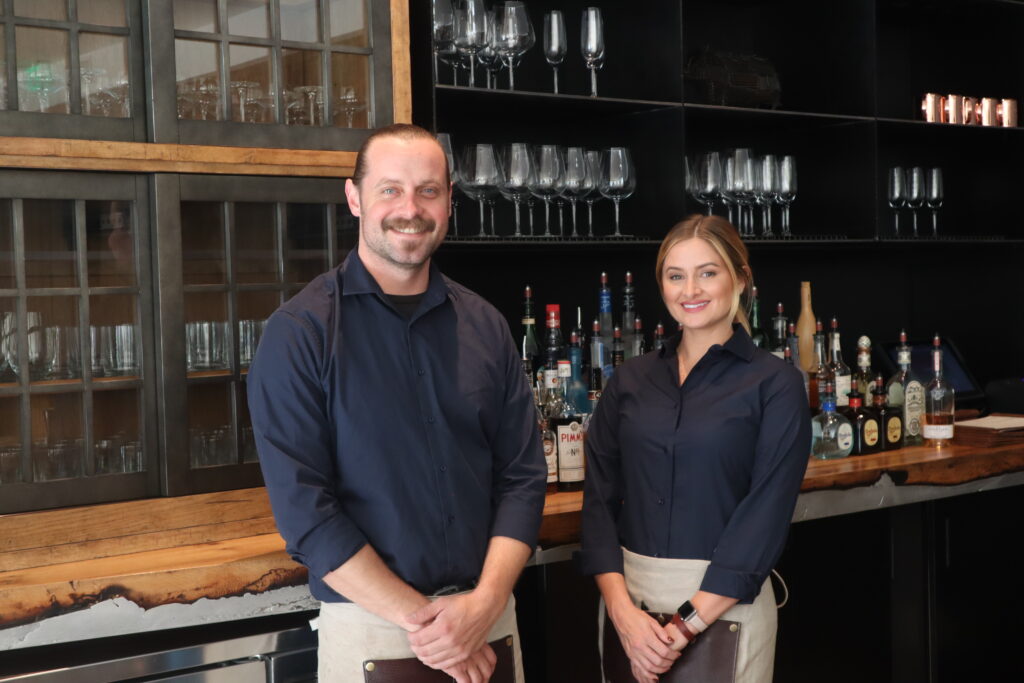 We had a delicious meal at the main restaurant Yuta. Yuta is located in the main lodge along with a bar and offers both indoor and patio dining. The patio overlooks the infinity pool, The Edge Spa, and provides a picturesque mountain view.  Room service is also available for all accommodations.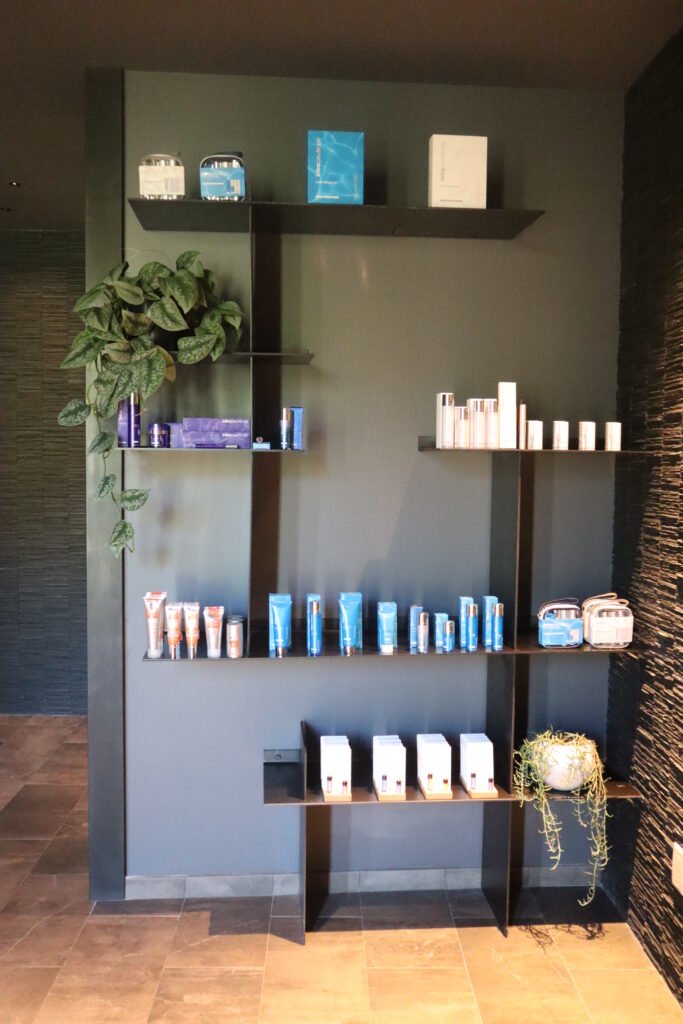 A few steps from the main building is where you will find The Edge Spa, which offers five treatment rooms and utilizes products connected to nature. The spa menu includes an extensive selection of massages, facials, and enhancements while providing you with a tranquil zen-like escape. In-room massages are also available.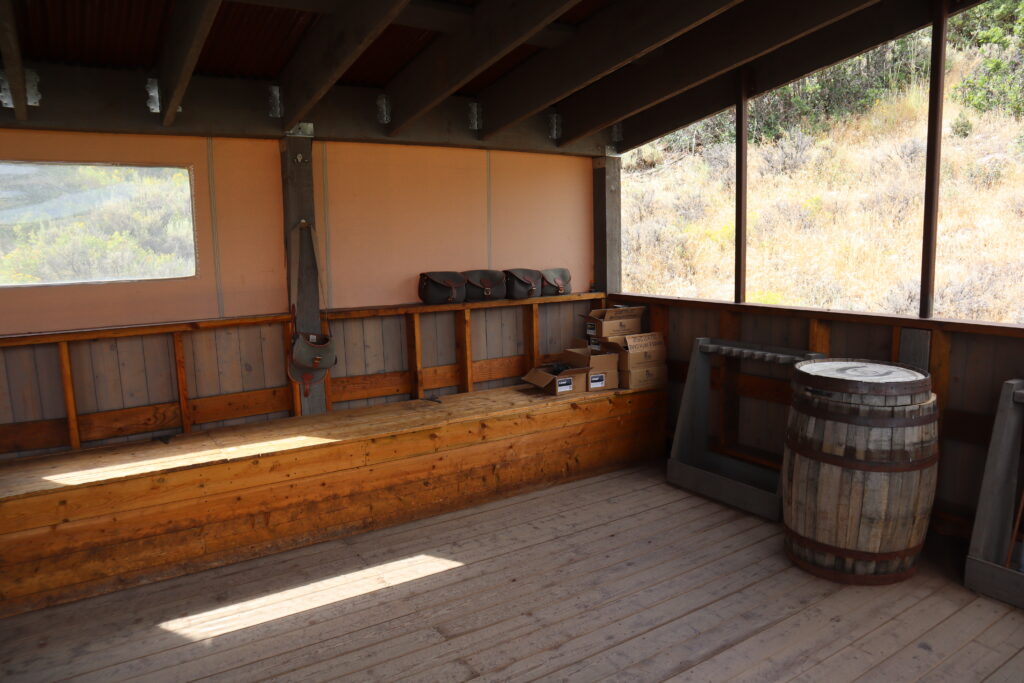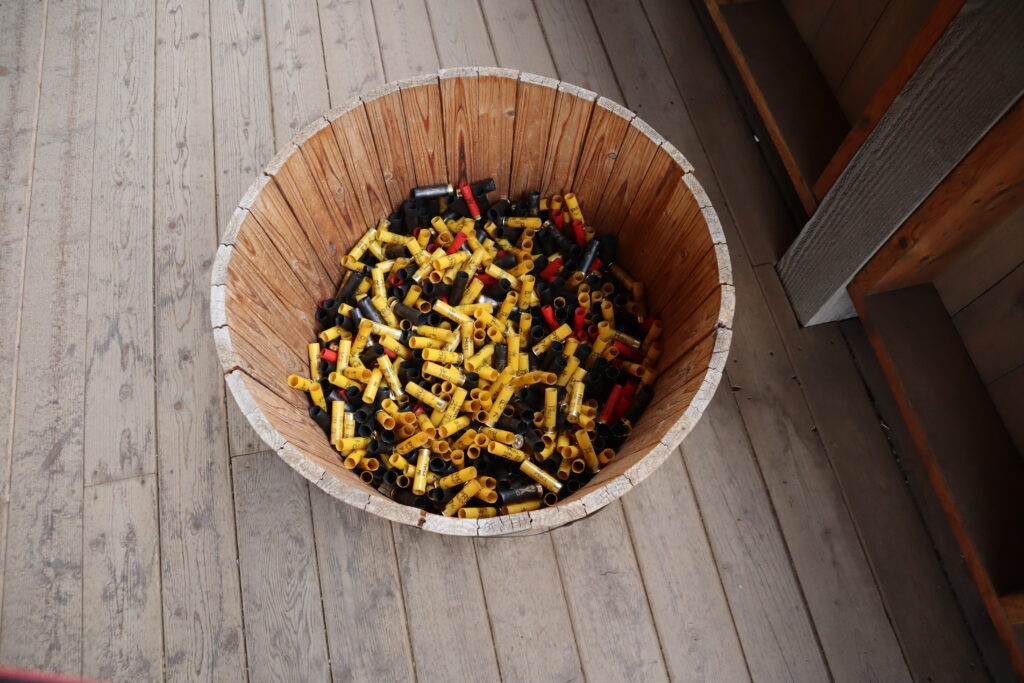 Outdoor activities are abundant with many options to choose from, such as yoga, hiking, biking, and swimming plus more. The spectacular property is on 3,500 acres of mountainous land, which offers an expansive sporting clay course year-round where you can join shooting instructors for clinics, demonstrations, and tutorials. In the same vicinity are axe throwing and a yurt, which can entertain private parties and special lodge events.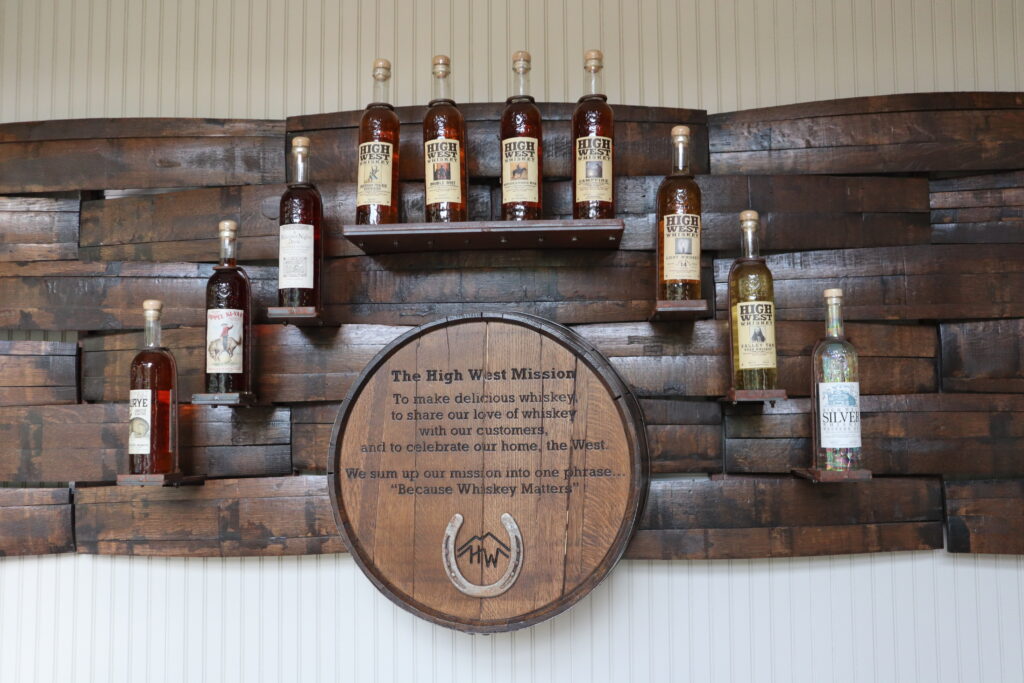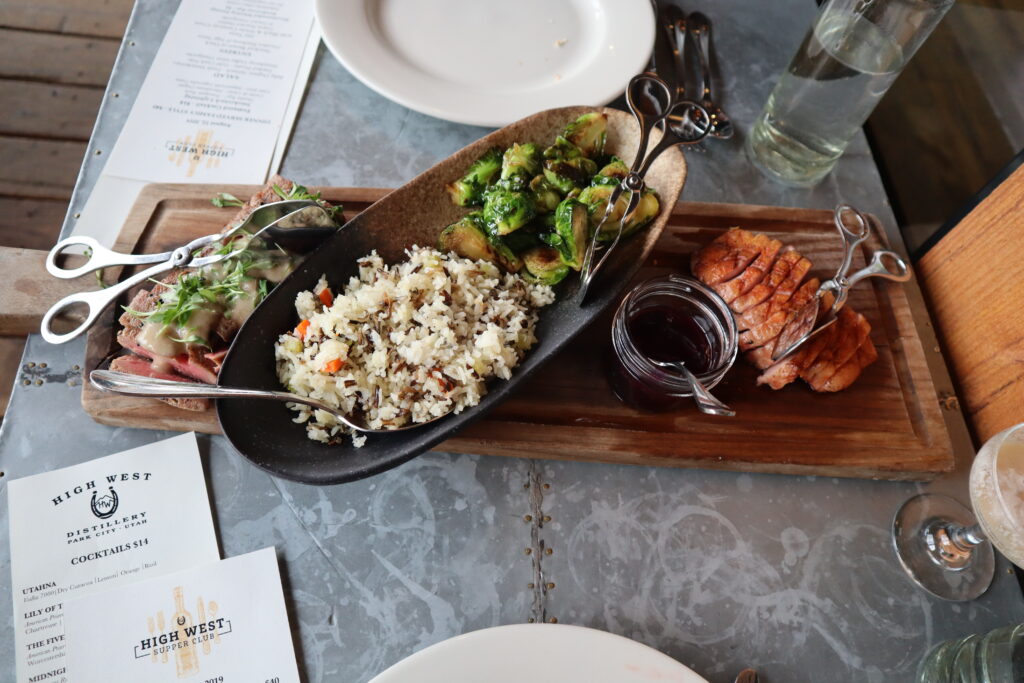 We were fortunate to enjoy High West Distillery's Thursday night Supper Club. Dinner was served on the distillery property family-style to The Lodge at Blue Sky guests and diners from around the Park City area. All diners were served a delectable meal starting with an organic baby spinach salad laced with strawberries, smoked pecans, feta cheese, and a strawberry-vodka mint vinaigrette. Following the salad was a shared plate of lamb with berry sauce, ahi tuna, and bourbon maple brussel sprouts. A sumptuous apple-blackberry crisp topped off the meal. High West offers complimentary distillery and educational whiskey tours, Sunday brunch, and lunch is several days each week.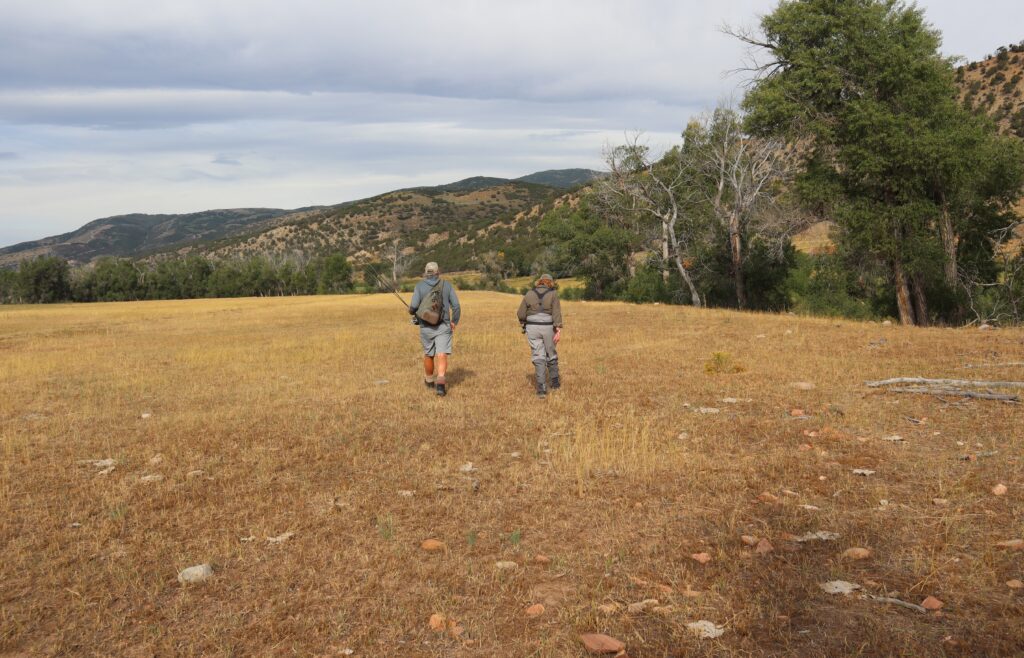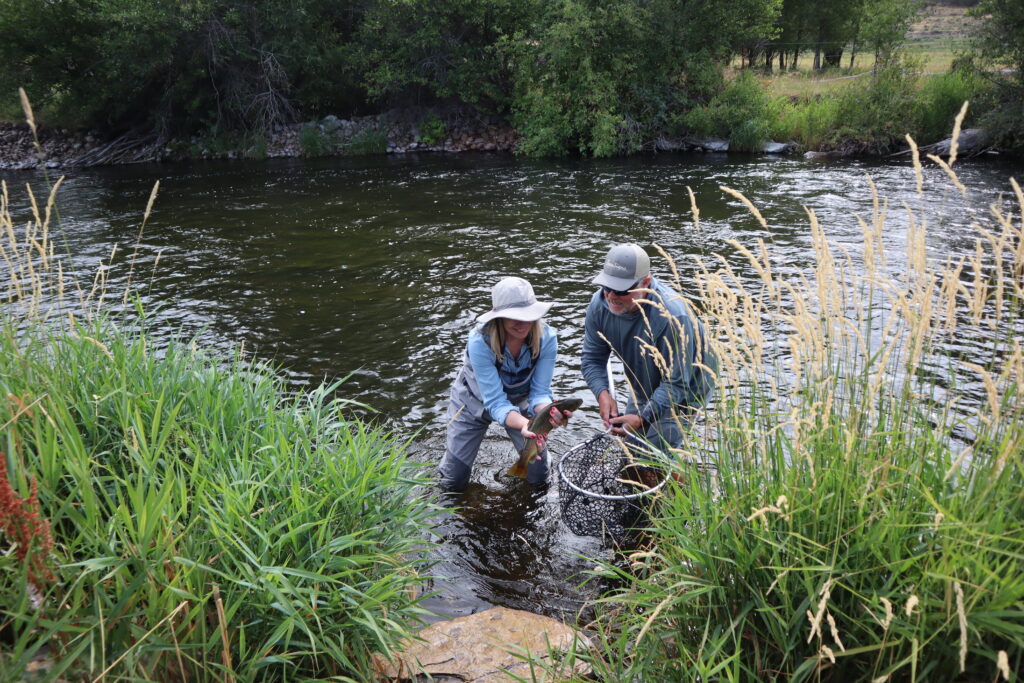 Anglers are in the capable hands of Park City Fly Fishing Guides for half or full day fishing trips on local water. The weather was perfect for wading in both the Chalk Creek and the Weber River amidst beautiful scenery and a few roaming steer. After catching a few browns, we ate lunch by the bank and headed back to the lodge.  The outfitter provided all of the equipment, and the pick-up service was right at Blue Sky's front door.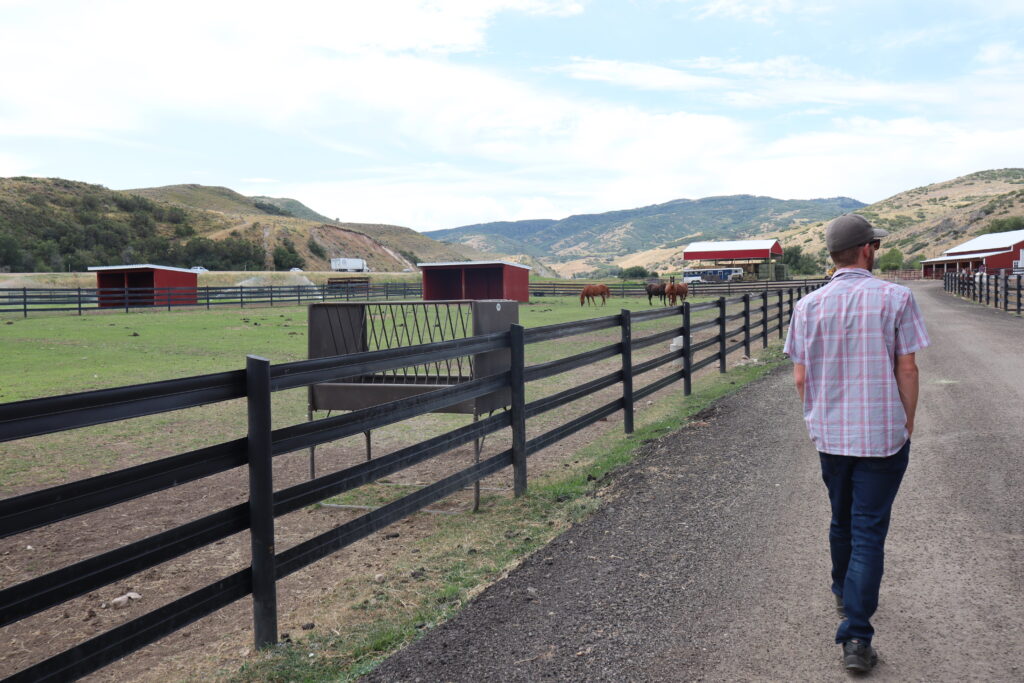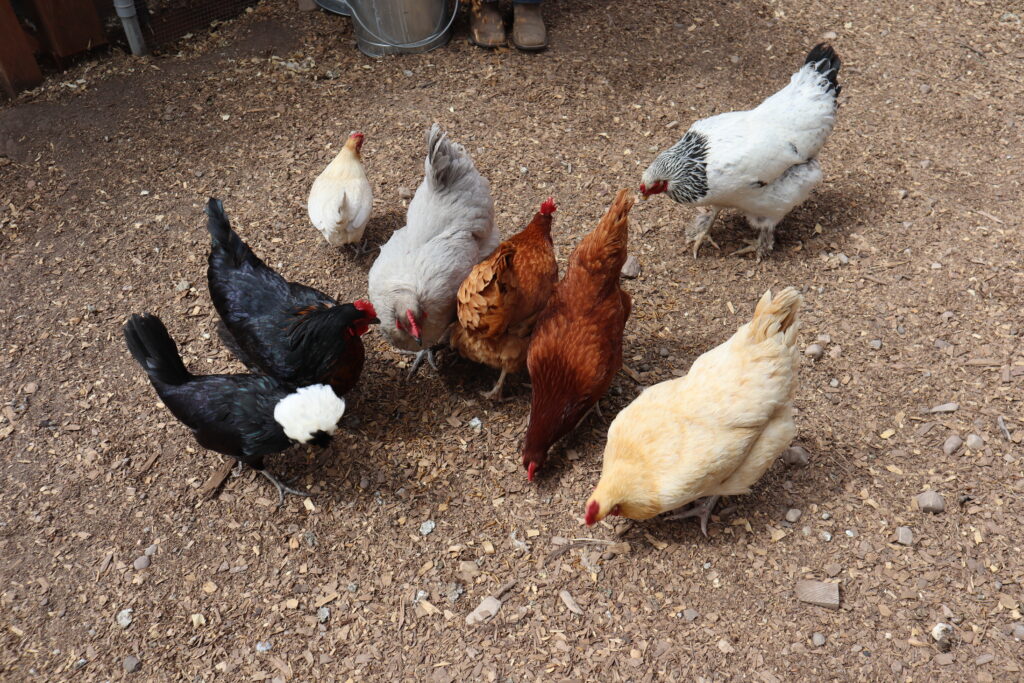 Our visit would not have been complete without a visit to Gracie's Farm. The owners of The Lodge at Blue Sky rescued a horse named Gracie and now have more than 50 rescue animals on the farm and lead a non-profit "Saving Gracie Equine Healing Foundation".  There are experiences for adults and children alike that include riding, feeding the animals, and grooming. Wilderness Explorer is a popular program that children can participate in and make memories to last a lifetime.  Before departing the farm, we were able to collect eggs from the henhouse for our last breakfast at Yuta.
The Lodge at Blue Sky certainly deserves a blue ribbon for magnificent surroundings and a staff who cater to their guests' every need.  Every aspect of the resort experience was thought out perfectly and guests can reap the benefits of all that is offered at this beautiful all-season property.
By: Kathy Geiger