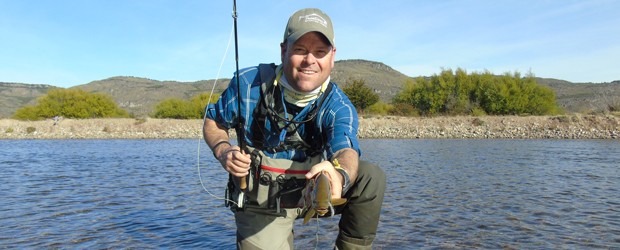 The Very Definition of Remote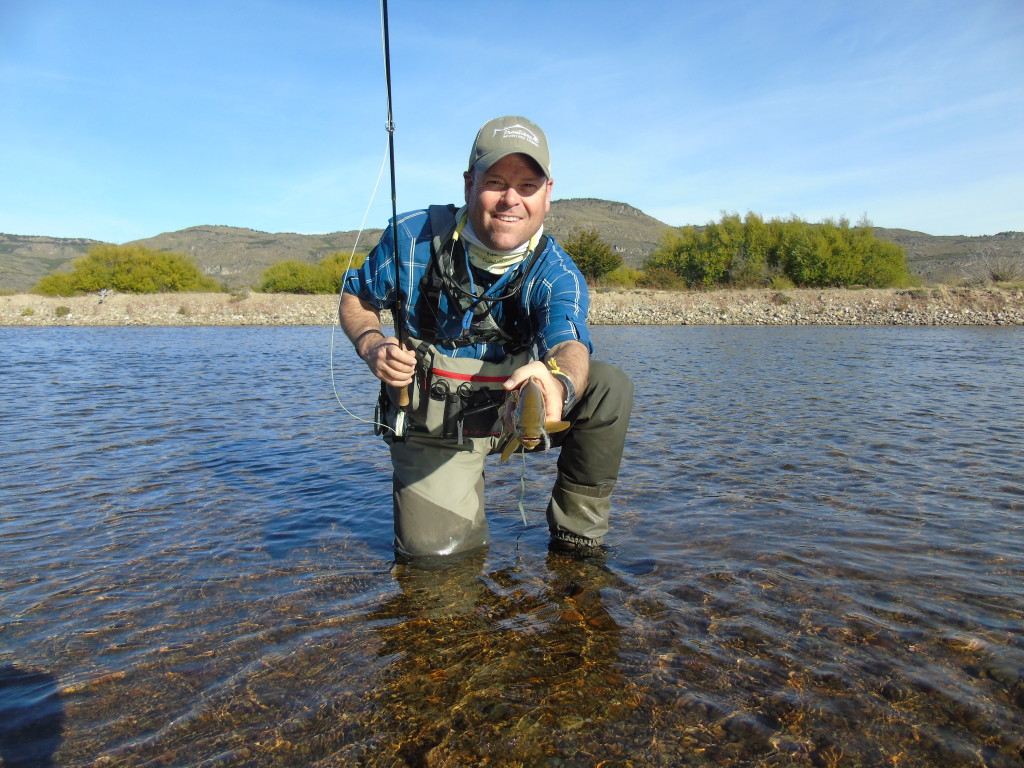 In this day and age of 24 / 7 / 365 connectivity, live streaming and constant light pollution, "remote" has been redefined to mean a 20-minute drive to a gas station or grocery store. So when anglers pass through the first cattle gate at Estancia de Los Rios, the second largest ranch in Chile – and still have 20 miles to get to the lodge, they are awestruck.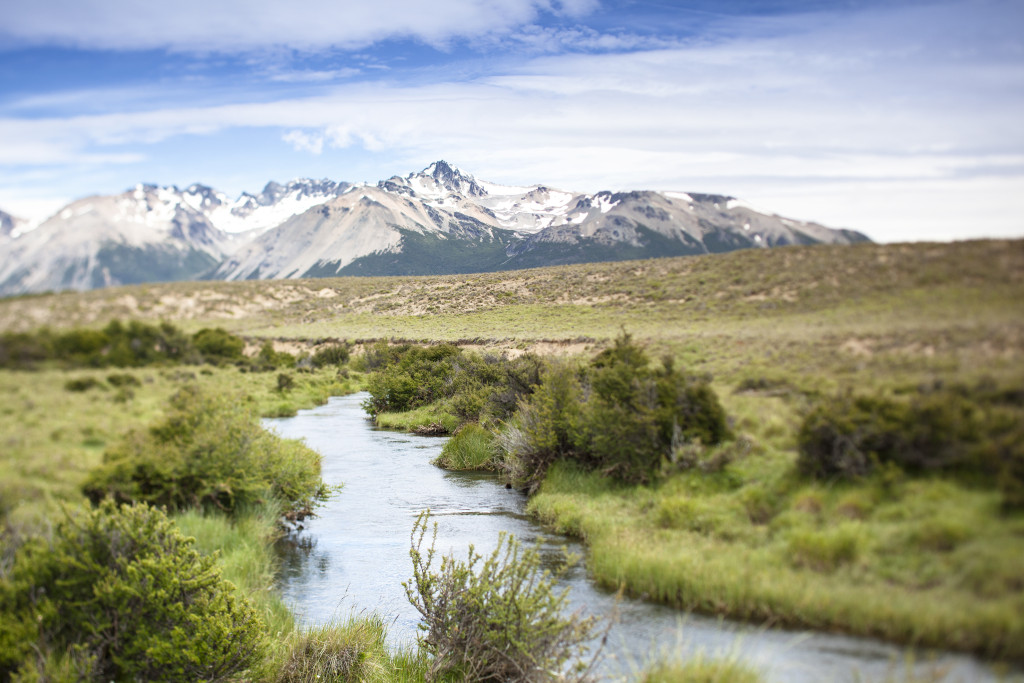 Estancia De Los Rios is actually the name of the fishing program run by my friends, Christian and Marcelo Dufflocq, long time and quasi-famous Chilean outfitters. The six-bedroom guest lodge itself is named Casa Verde. It is the epicenter of the fishing program contained in two major valleys harboring multiple water systems ranging from spring creeks to freestone rivers to high mountain lakes all teeming with brown trout. The Estancia surrounding all this is in fact Estancia Rio Cisnes. Its proper name is from the formation of the Rio Cisnes from headwaters originating high in the mineral-rich peaks contained within the property. Hovering around 400,000 acres, this place is huge. Just think about that fact when you consider just 6 to 12 anglers fish the entire property privately each week, heck you could not cover all this water if you had to.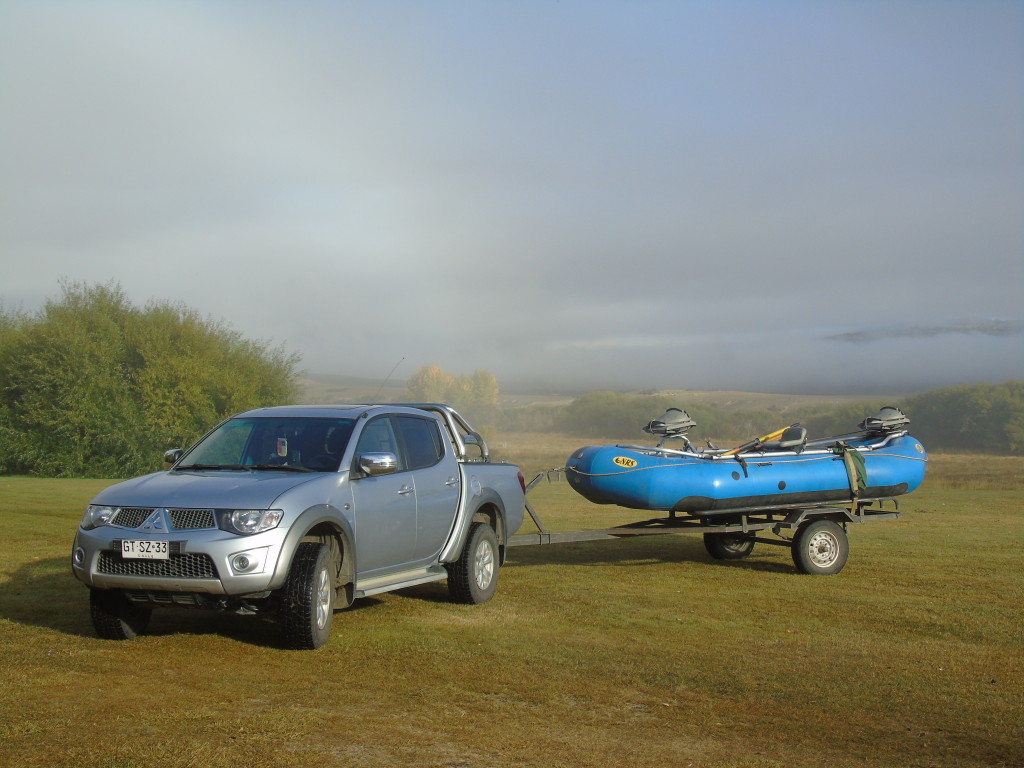 The first thing an angler will learn fishing the Estancia is there are all kinds of fish and all of them are brown trout. The regional climate, the daily fluctuating air, water temperatures, and the abundant biomass are all conducive to this species. They rule the ranch exclusively and are plenty of them. Surrounded by glacial moraine, the Cisnes property begins as a small tumbling freestone ideal for a full-day walk and wade jaunts. Also, settle in for riverside barbeques prepared by guides that cook better than my own mother. On my recent visit, we experienced caddisflies, mayflies, flying ants, and ample terrestrials on the waterways. I nearly took every fish in the week on a dry fly. In a single crisp morning on the Cisnes, I landed browns skittering a caddis, on BWO emerges and later on fat foam beetle pattern unceremoniously slapped on the pocket water and undercut banks. With each mile of this river's small spring, creeks fisheries are unto themselves. Feeder streams add volume to the water until at the bottom of the ranch property. The Cisnes has matured into a full-blown draftable system the size of the middle Madison or upper Snake and gin clear.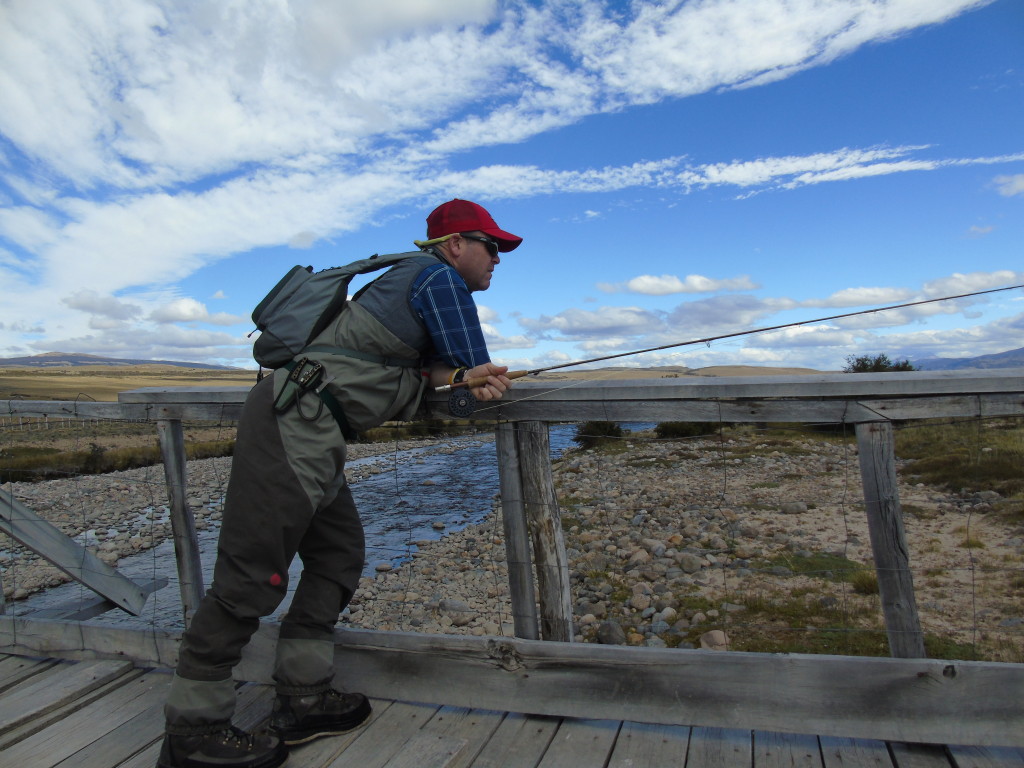 Your question is… Do I bring a four, five, or six weight rod? Yes, bring them all. To call the ranch diverse is an understatement. Water changes valley to valley, spring creek to spring creek, and with every bend of the Cisnes. We had a relatively calm wind week, which is not always common in Patagonia. I found my four weight Sage Z-Axis and a weight forward floating line to be a dream on the upper Cisnes. It was great for overhanging willows, presenting to sipping fish and just big enough to chuck a terrestrial where it needed to go. The other nice thing here is the valley travels west to east and the wind mostly travels upstream when it blows. This makes it your friend and ally when casting, occasionally making you feel like a hero caster. Now the lower Cisnes was a different story and a might broad and quick for my four. On that water, I chose my Sage MOD and ONE five weights. I also rigged on some of the tight weedy spring creeks where I would need to "influence" the trout away from cover or current and to my hand. On both systems, very well placed dense foam terrestrials were spanking the fish close to the banks and the added backbone of my five weights was appreciated.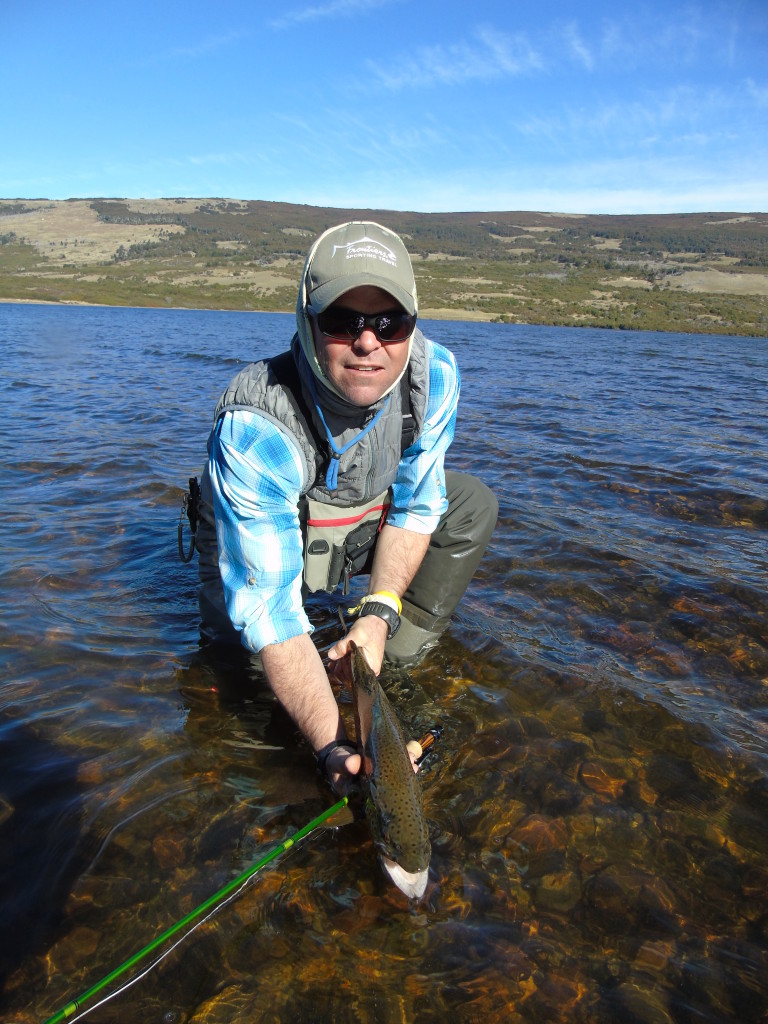 Now the multiple lakes on the Estancia were a different story. Here the wind has little deterrent and fish cruise among heavy Hydrilla-like weeds or raft among rocks along the shores waiting for an unfortunate morsel to blow off the banks and into their feeding zone. Having grown up in Florida, fishing for largemouth bass, the weed fishing mid-lake reminded me of "flippin" the reeds and the result was very comparable. We would move around the lakes' weed lines placing flies close to the edge or over manhole sized openings in the weed fields themselves. Often enough football-shaped trout between 23 and 30 inches would slam or slurp a fly and then – game on. I used my five weight that day and longed for my Sage Method six weight and the fighting butt. The day would have been more comfortable had I remembered it that morning back at the lodge. On this particular day, the fish were totally tuned into big quarter-sized foam beetle and two-inch foam hopper patterns. That made it just all the more special. In fact, it may have been the day of a lifetime for me on South American lakes – so far.
During our shore lunch, I wandered out as the guide prepared a quick meal. I began to fish the knee-deep sun-baked shallows stalking along as if searching for bones in a flat. Four fish later with some amazing takes I finally sat down for lunch and a well-deserved ice-cold Escudo cervesa with my newfound favorite fishing partner. A fellow angler from Dallas, Texas who was affectionately dubbed Anselmo on arrival by the lodge guides. It's worth noting, Anselmo bested me for the day with a 30-inch plus brown in full fall color and a deeply hooked kype.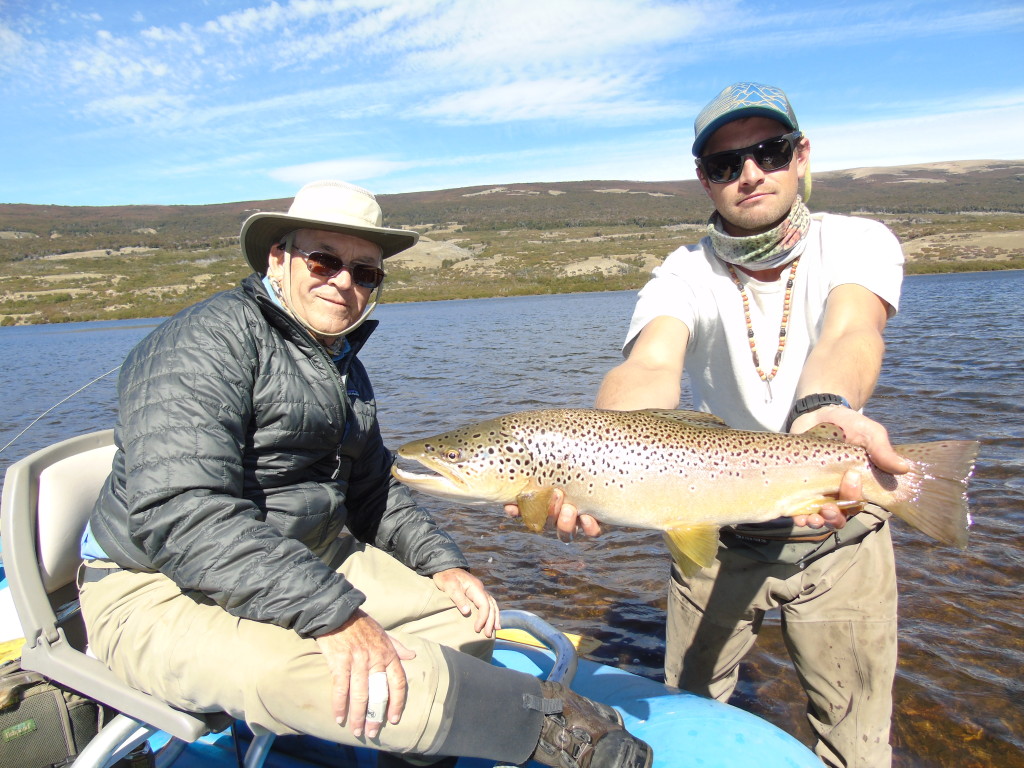 In addition to "drivable" water, the Estanica offers overnight horse pack trips to lakes nestled high in the Andes valleys of the ranch as well as an overnight "out cabin" experience in the Magdalena Valley that is beyond secluded. Here light pollution is completely nonexistent outside the campfire ring. The view of the southern constellations is so completely overwhelming that the vague thought of reading your Kindle or even flicking on a battery lantern is immediately banished from your mind. It is just that mesmerizing.
I listened to the tree frogs chirp, a lone red deer roar for the company, and the nearby Cisnes ramble on its long journey from headwaters to the Pacific coast of Chile while sitting outside on the Casa Verde lawn after our farewell Asado Friday evening. I reflected on 19 years of fishing travel with Frontiers and searched my memory banks for when I had been in such a remote land with so few people and so many opportunities. There certainly have been many spectacular experiences in my past. Russia, Mongolia, Bolivia, and parts of Southern Argentina, however, on that evening from the corner of Chile was the most remote I had been in quite some time. The feeling was spectacular. I was reminded of why all those years ago I took the road less traveled when Michael Fitzgerald Sr. offered me not a job, but a "lifestyle choice" during my first interview with the company.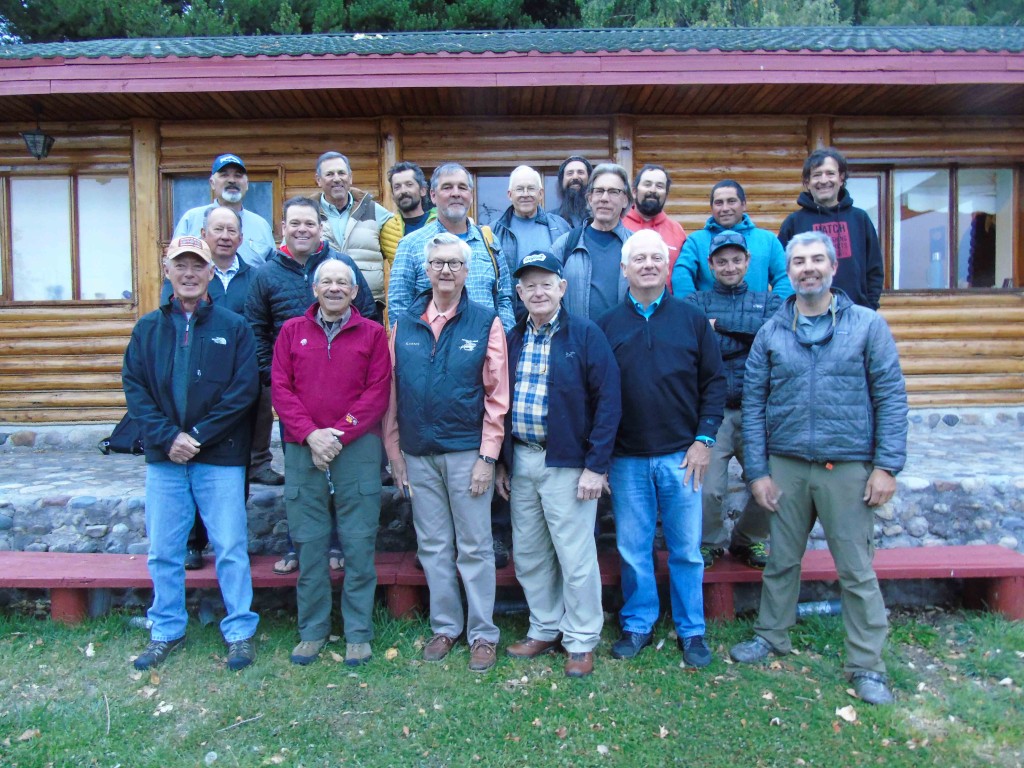 Estancia de Los Rios is a magical place. I will certainly expand further on many details in the coming blogs. However, for now, I need to get back to my computer and phone before my mind starts to wander to that remote place again.
By: Hank Ingram