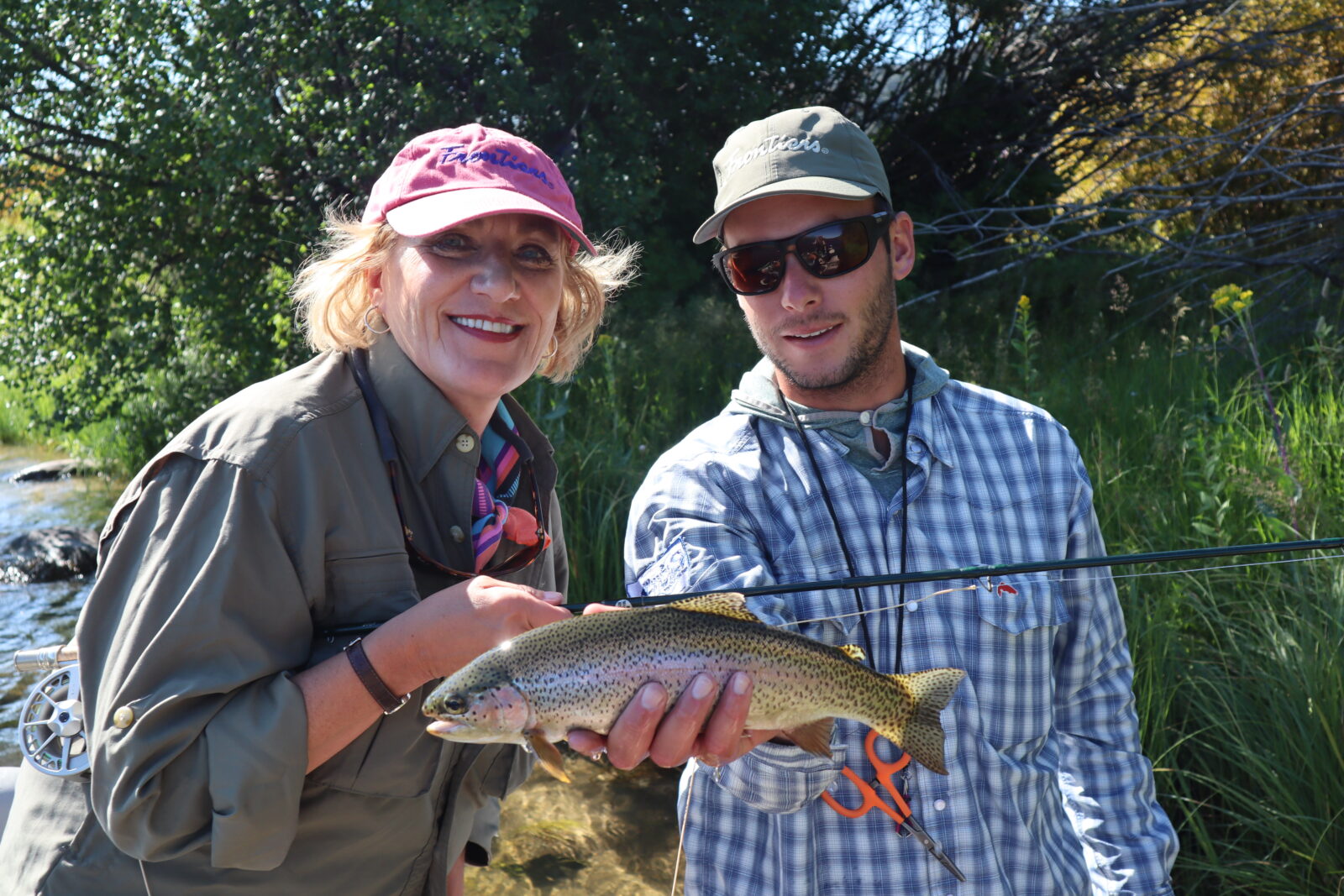 Western Fun for Everyone at Lone Mountain Ranch, Big Sky Montana
In August, I was invited to visit one of our more popular Western guest ranches—Lone Mountain Ranch (LMR)—along with my colleague, Kathy Geiger. We spent three nights and four days at this property, which is situated in the heart of Big Sky Montana (a one hour drive from Bozeman).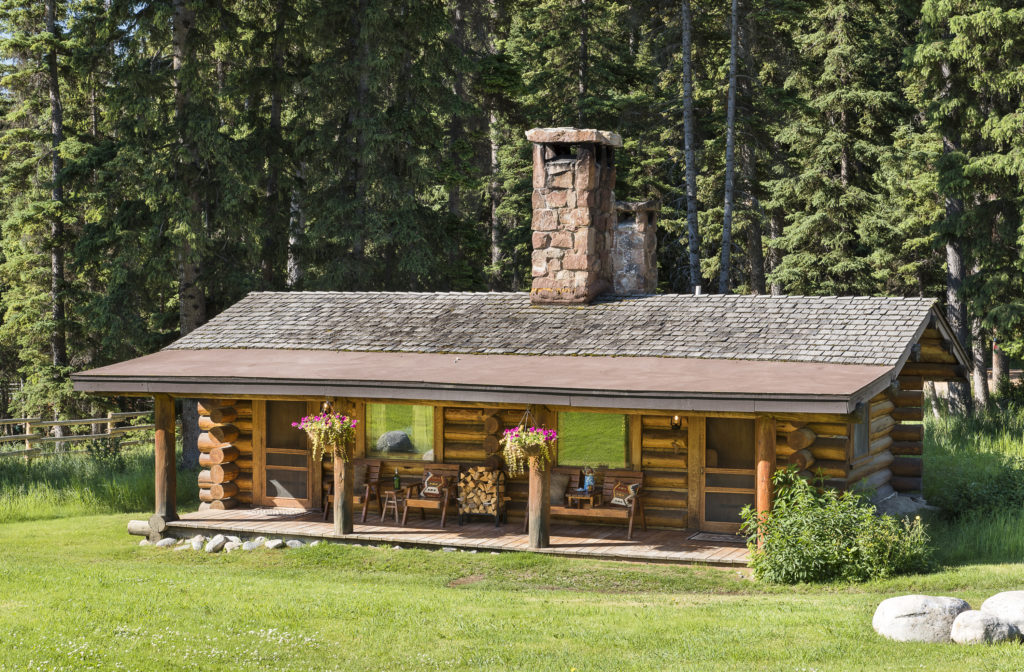 In addition to sending our discerning fly fishing clientele to beautiful places where rainbows, browns, cutthroats, and brookies flourish, we are witnessing a very exciting trend in family travel – Family-friendly ranch vacations in the American West.
After a convenient Delta flight from Pittsburgh to Bozeman, which arrived mid-morning, a Lone Mountain Ranch (LMR) driver promptly met and transferred us to the Ranch.
The Lodging at Lone Mountain Ranch can accommodate up to 80 guests a week with several styles of cabins from one and two-bedroom cabins up to their six-bedroom Ridgetop Lodge. All of the cabins have been newly renovated in the last two years and guests enjoy comfortable king beds, full bath, wood stove, small refrigerator, and a covered porch. Some of the larger cabins have living rooms.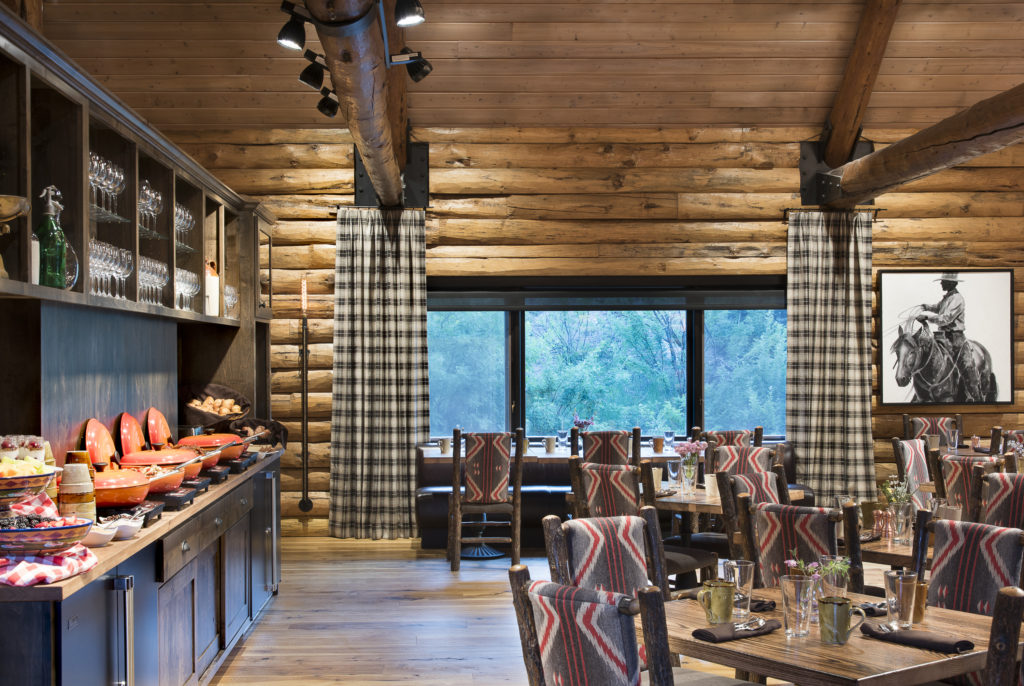 We were shown to our duplex cabins, Rainbow and Grayling (perfect titles for two anglers from Frontiers). The cabins have a breathtaking view of the entire property and Yellow Mountain, where the ranch's fantastic mountain biking and hiking trails are located.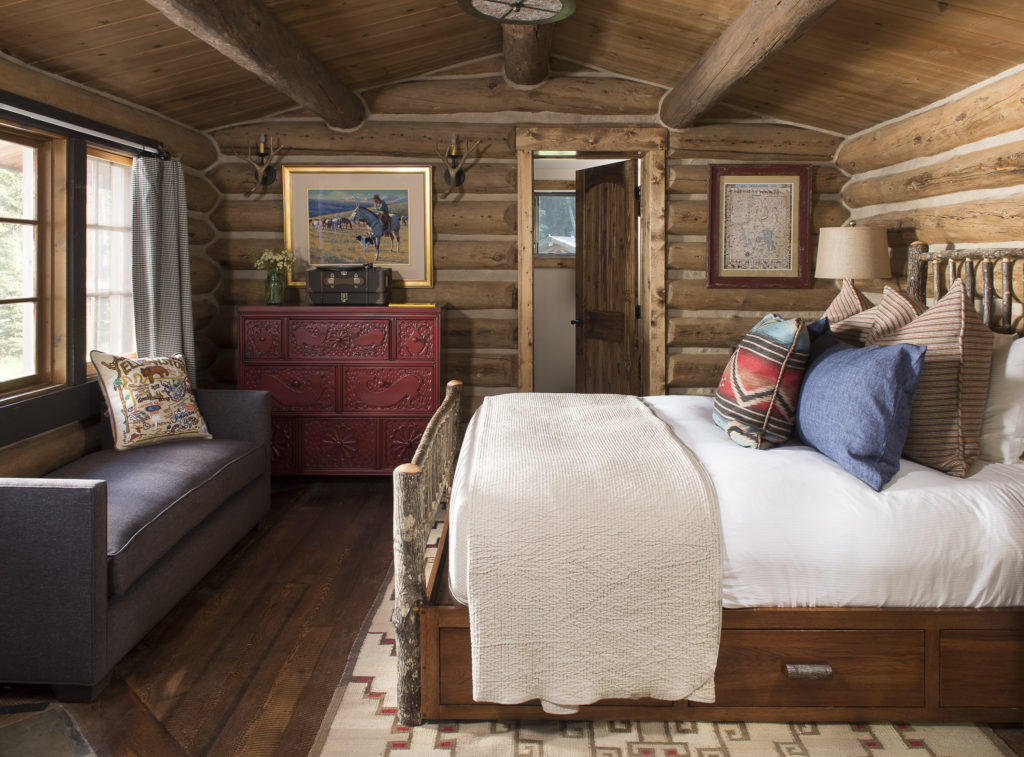 Summer Discovery Activities Available for LMR Guests
Horseback Riding is a mainstay for most guests that visit Lone Mountain Ranch. Guests are evaluated on the first day to determine everyone's skill levels for riding. Once determined that I was a complete novice (#1 LMR rating) and Kathy was a true equestrian (#4 LMR rating), we enjoyed a two-hour trail ride with four other guests. To no one's surprise, Kathy was towards the front of the group at what I guessed was a showy light gallop, while I was pulling up the rear of the pack. LMR wranglers always pair the horses with your skill level—I think I had a mule—and Kathy had a retired Kentucky racehorse, or so it seemed. Ages 6-96 can enjoy horseback riding at the ranch.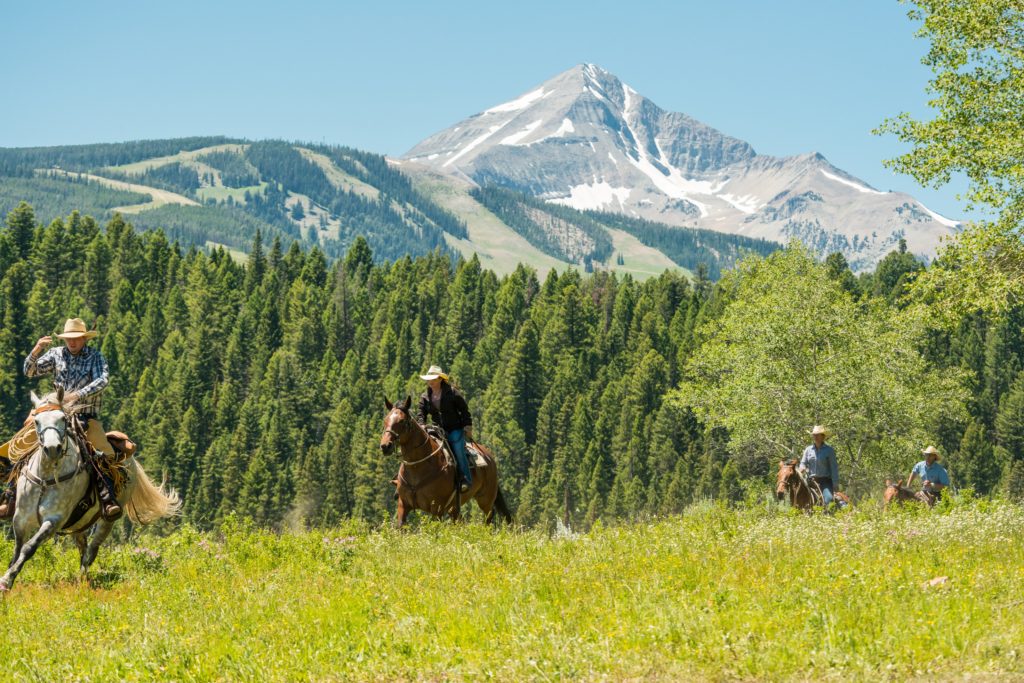 Guided Fly Fishing is a must-do for any angler who is staying at the ranch. You can set up your guided fly fishing well in advance or the day before you fish. We headed to the Activities Barn to check in for our full day of guided fly fishing with one of LMR's very capable and friendly Orvis-Endorsed guides. We had the choice of wading the nearby Gallatin River for a half-day or doing a full day of float fishing on the famous Upper Madison. We opted for a full day; so off we went to enjoy the Madison! Kathy being new to the sport of fly fishing had an extremely fun and productive day on the river. I, having fished out West for many years, always have a great day when I have a bent fly rod in my hand, especially with hoppers and tricos hitting the water and the fish looking up!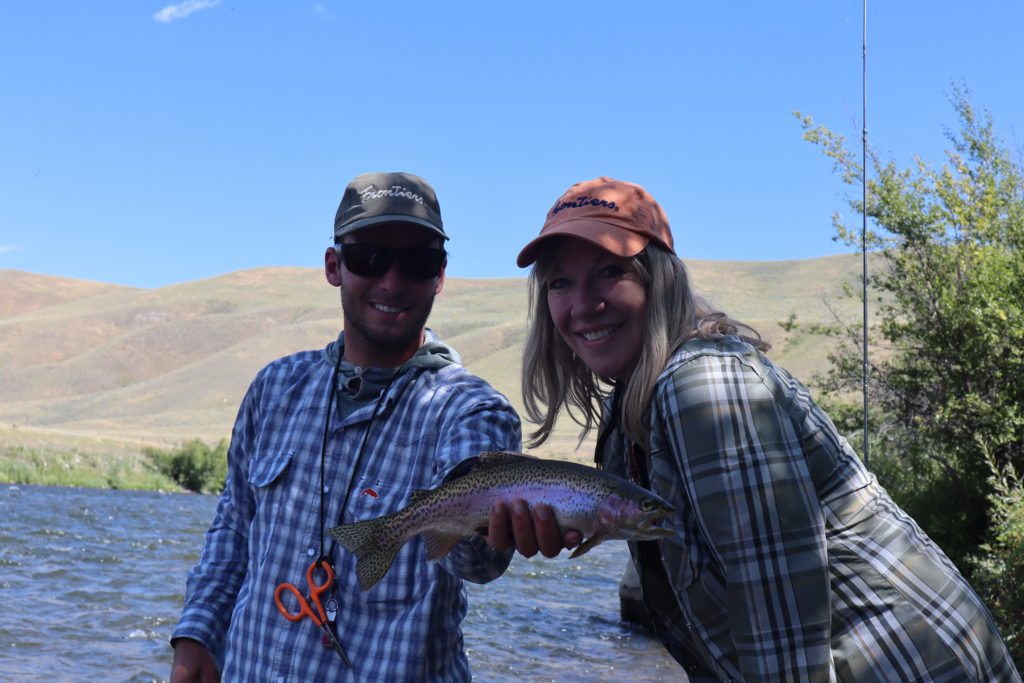 Guided Yellowstone National Park Tours are offered several times a week for guests of the ranch (LMR is conveniently 20 miles from the western entrance of the Park). The tours are so popular and family-friendly, especially for anyone who has not yet experienced this amazing national treasure!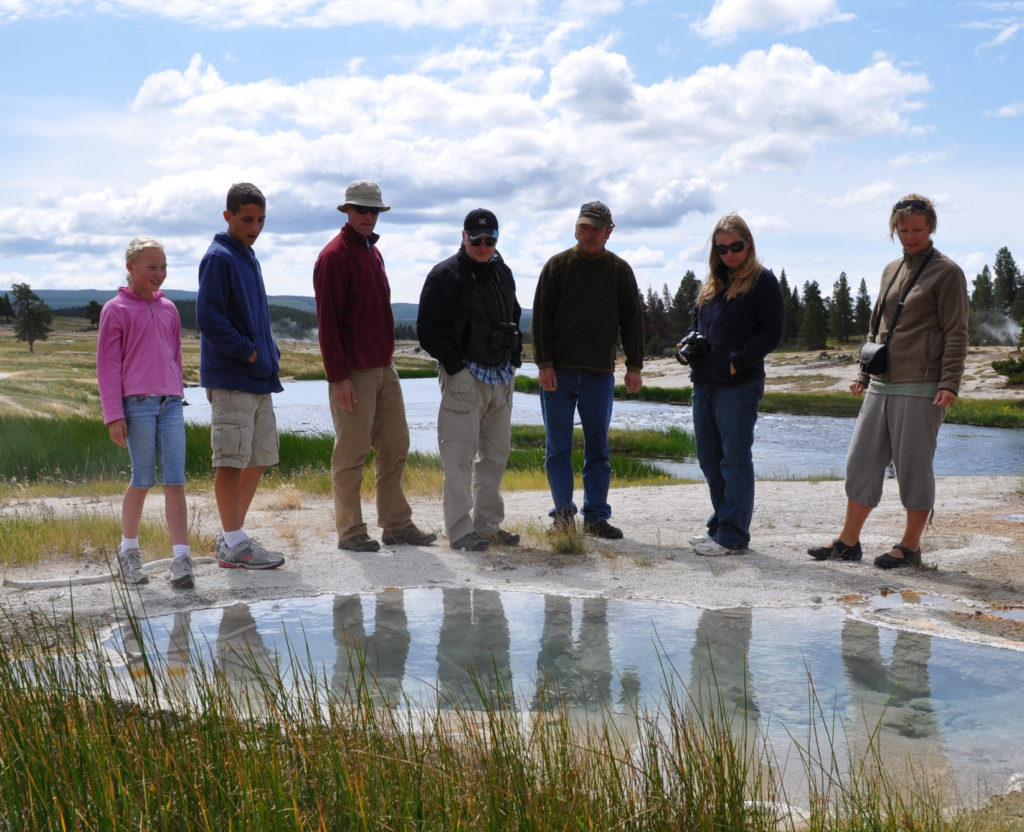 We joined a family of four from Boston in a comfortable eight-passenger air-conditioned van, along with our enthusiast and knowledgeable LMR tour guide. We were all amazed at the iconic geothermal systems, abundant wildlife viewing, and the absolutely stunning landscapes. We enjoyed our delicious picnic lunch while observing Old Faithful Geyser erupt!
In addition, the ranch offers mountain biking, hiking, yoga, bocce ball, archery, and a complete Outdoor Youth Adventure Program for children ages 4-14!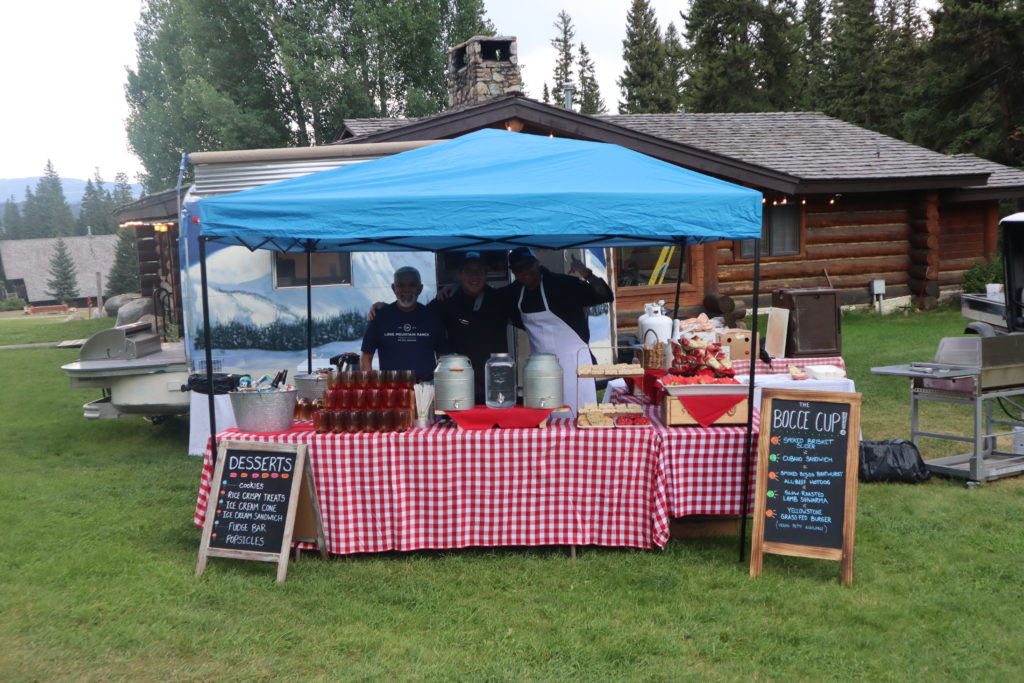 The Culinary Experience at Lone Mountain Ranch was one of the most exciting surprises about the ranch with locally sourced – farm to table menus in their main dining room – The Horn & Cantle Restaurant, or a yummy casual meal accompanied by live music while enjoying spirits from local distilleries. In addition, there are several themed dinners for the guests' to enjoy from the Sunday Ranch BBQ and Hoe Down in the Barn Event Center (wagon rides available), bocce ball tournament night with LMR's very own food truck providing everything from gyros to tacos to steak burgers and fries with all the fixings'. Last but not least lobster and steak night that takes place in a beautiful venue called the North Fork Cabin, while the children enjoy a dinner of mac and cheese and hot dogs along with the wranglers in the Discovery Center.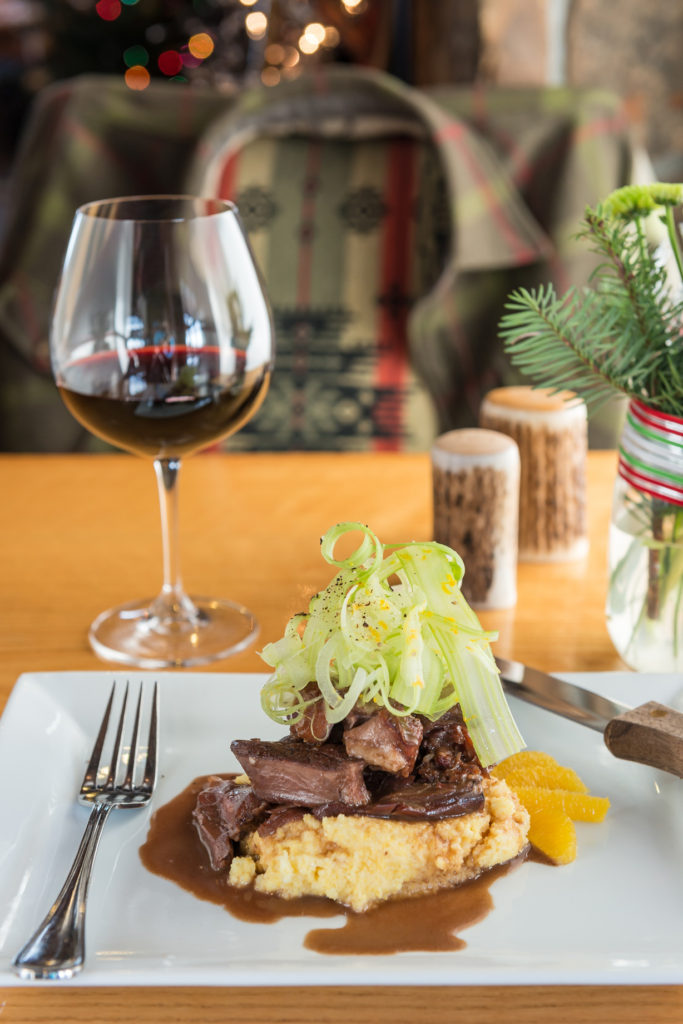 Lone Mountain Ranch is truly ideal for families of all ages, couples, groups of friends, basically anyone who enjoys outstanding food, outdoor activities and stunning mountains vistas as a backdrop to the western experience.