How to Catch More Trout in Alaska
How to Improve Your Odds at Bringing More Rainbows to the Net.
April, 2022 – The first hints of spring are in the air with the promise of better weather on the horizon. This time of the year you start thinking about your summer plans and how to prepare. If you are one of the fortunate ones to have a trip arranged to fish Alaska, here are a few tips on how to improve your odds at bringing more rainbows to the net.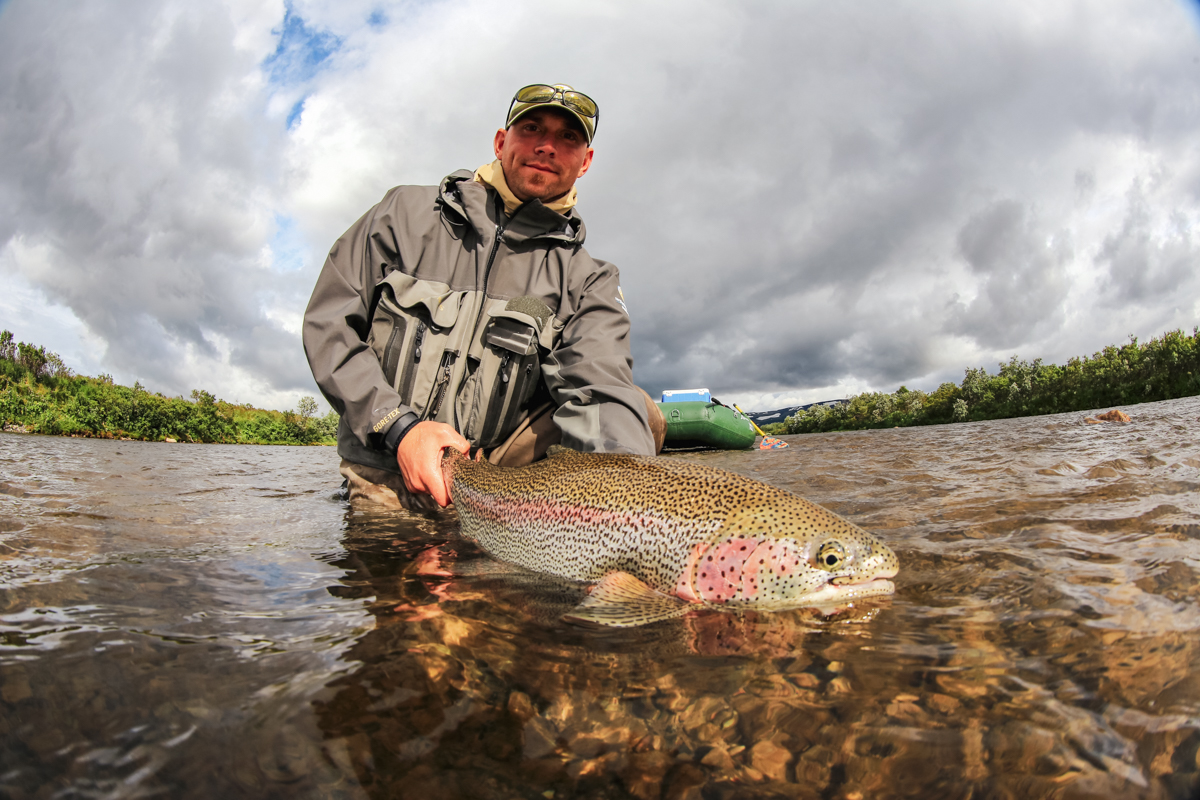 Use heavy tippet. 10-15-pound quality leader material is a good choice.  Alaskan rainbows can get heavy and they're not particularly leader shy.  Stiff leaders help turn over heavily weighted rigs, so you don't wear yourself out throwing big patterns.  There can be lots of snags to navigate. You need something on the heavier side, or you spend your day retying.  Alaska is not the land of 4x tippet for trout.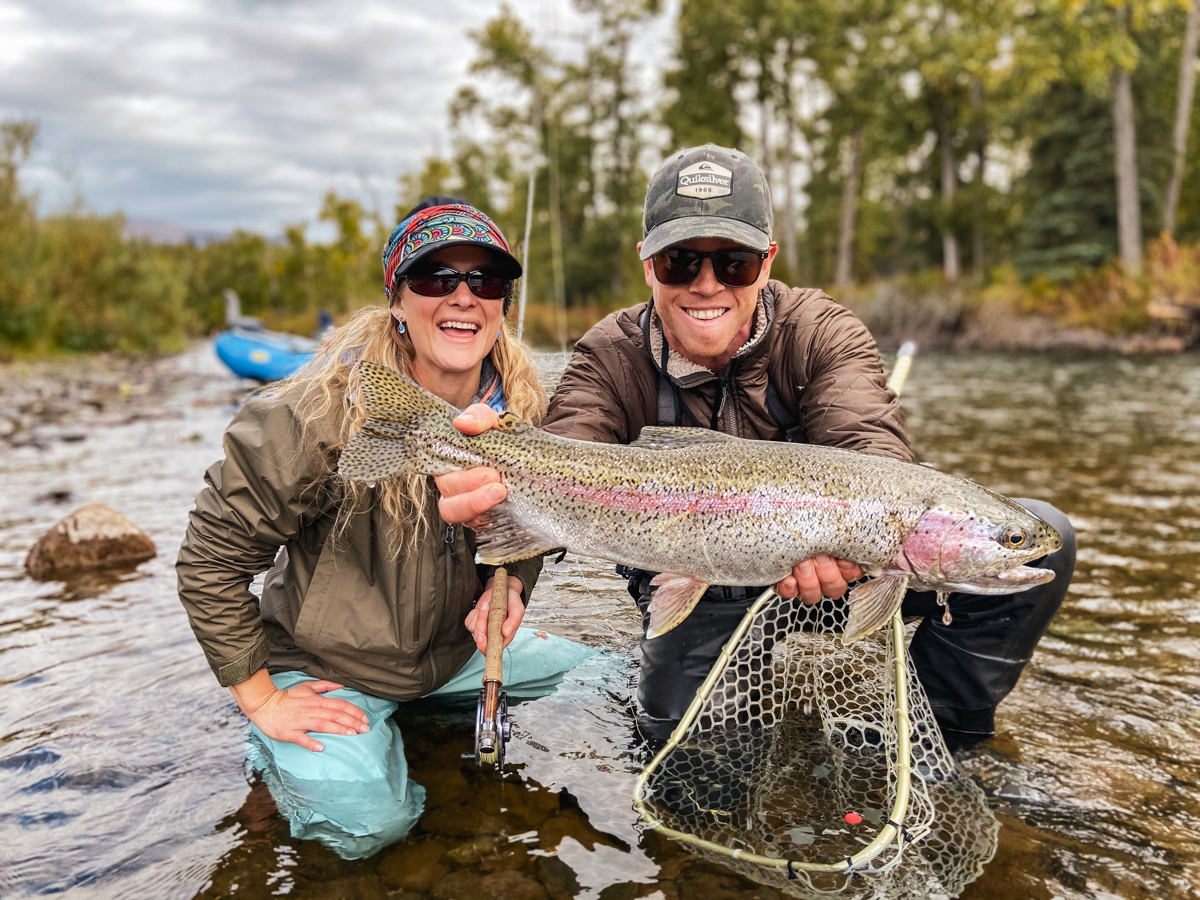 Get to the bottom. Rainbow trout in Alaska for the most part, feed on salmon remnants – eggs and flesh that cartwheel down the riverbed.  In most situations, if your fly's not running deep, you're likely out of the strike zone.  If you're not bouncing the bottom and getting the occasional snag you're not deep enough.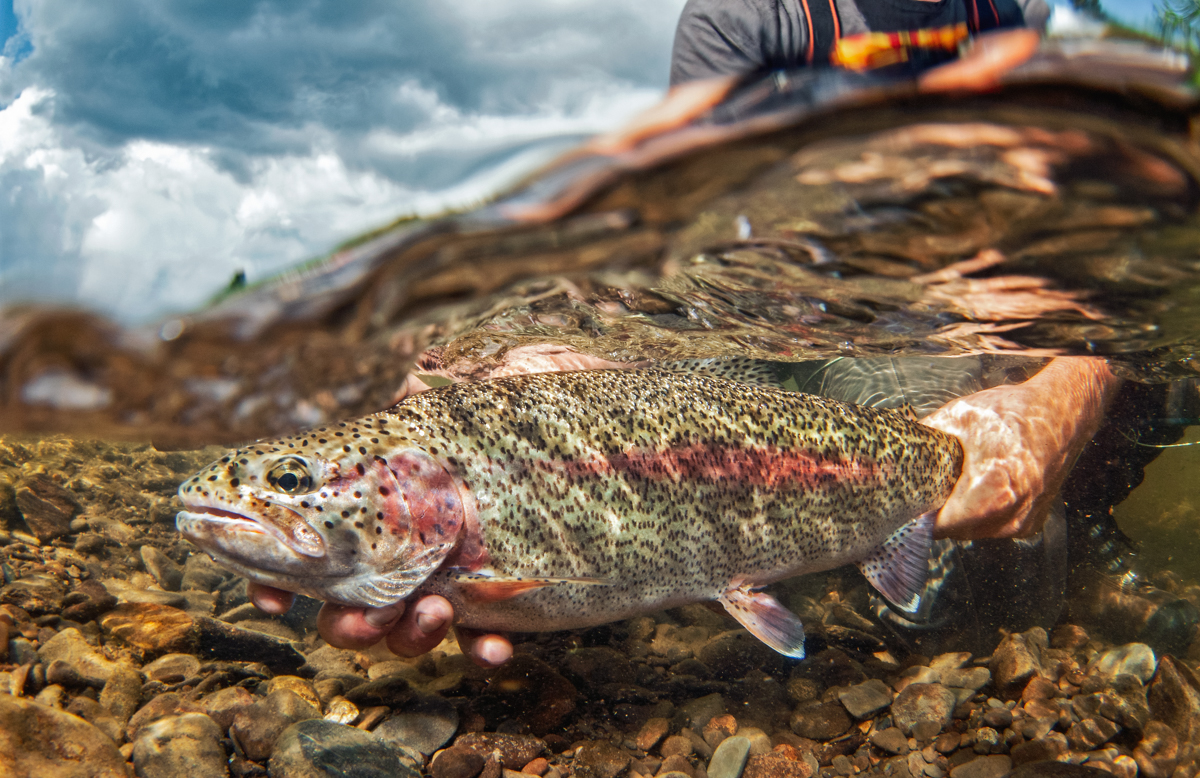 Don't sweat the perfect dead drift. Food tumbling downstream doesn't move perfectly with the current so it's not that big of a deal.  If you're constantly mending and trying to set up the perfect drift, you're missing lots of chances along the way. Get your first mend to an acceptable position and then fish it out through the swing.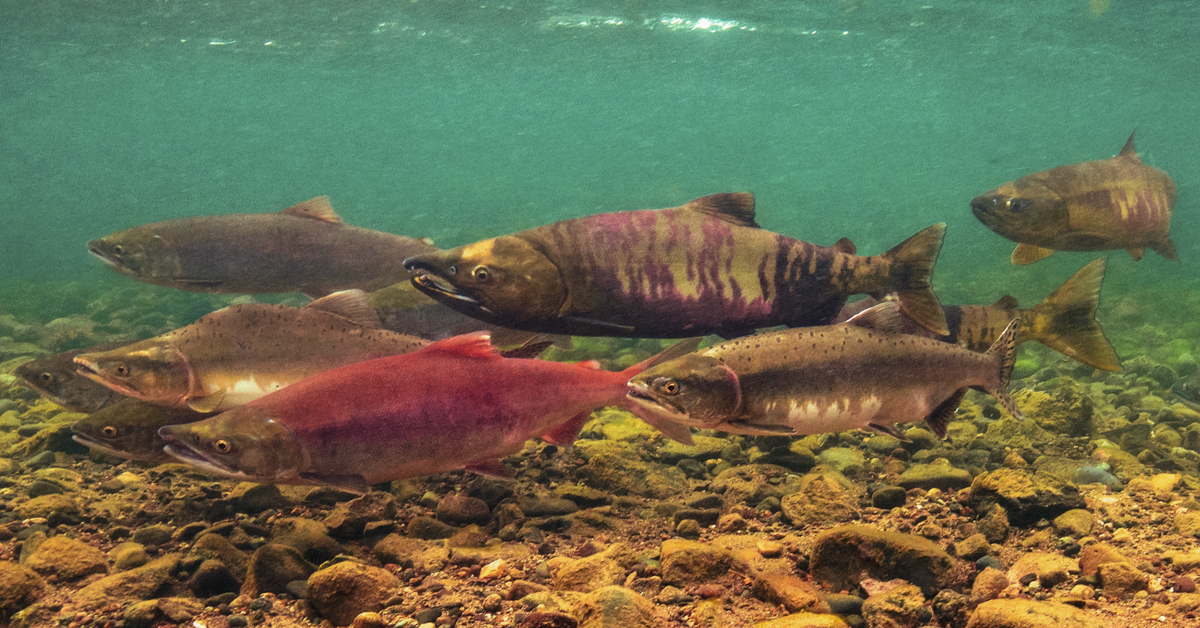 What's in the water. Trout might be aggressive, but they're not stupid. Sockeye eggs are much smaller than King eggs. Live eggs and dead eggs look entirely different.  Fresh flesh is more colored and firmer than old flesh. Take a moment and look through the water. Know what's in the river you're fishing and try to imitate the size and color.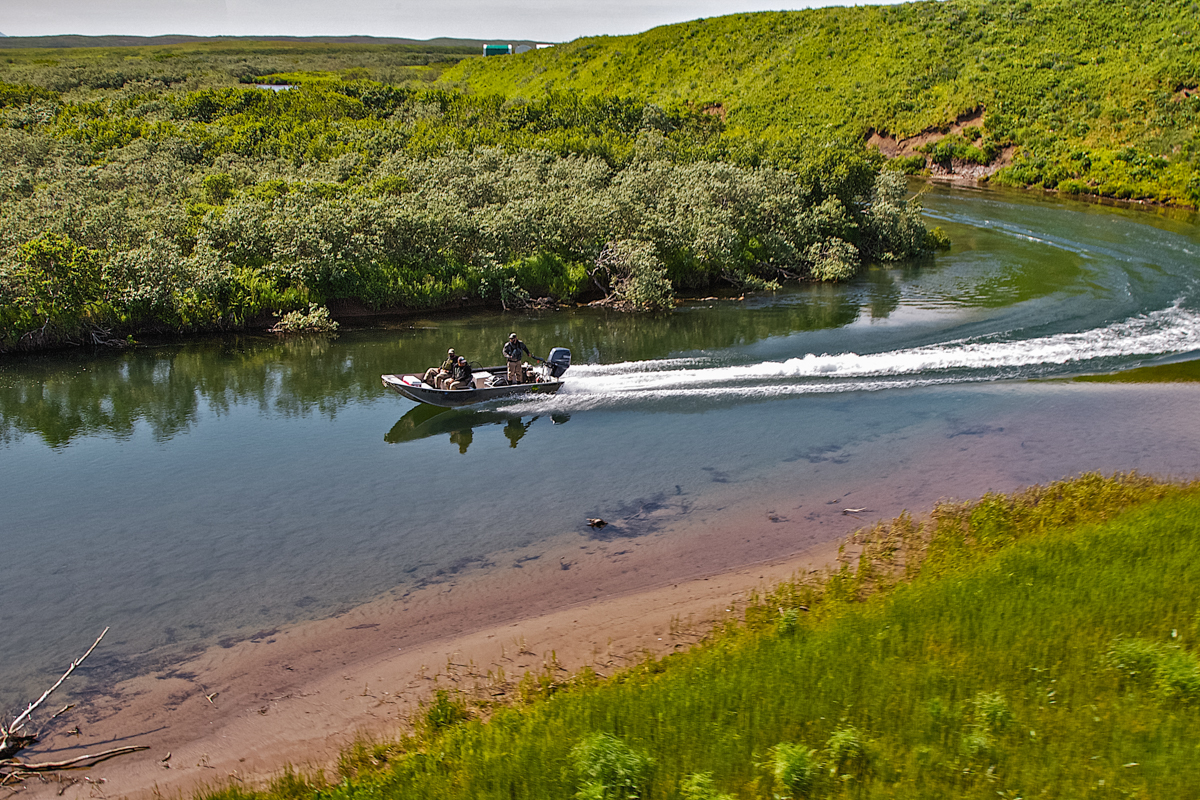 Rig a couple rods. Plenty of large trout in Alaska are caught from a drifting boat or raft. Many of the largest fish will be tight to structure or wood.  If you're not losing flies, you're probably not fishing close enough to the best hides. However, if you have to re-tie every time you lose a fly, you're going to float past a lot of prime water.  Keep a couple rods rigged and ready. When the inevitable break-off occurs, you can just grab another rod and get back at it.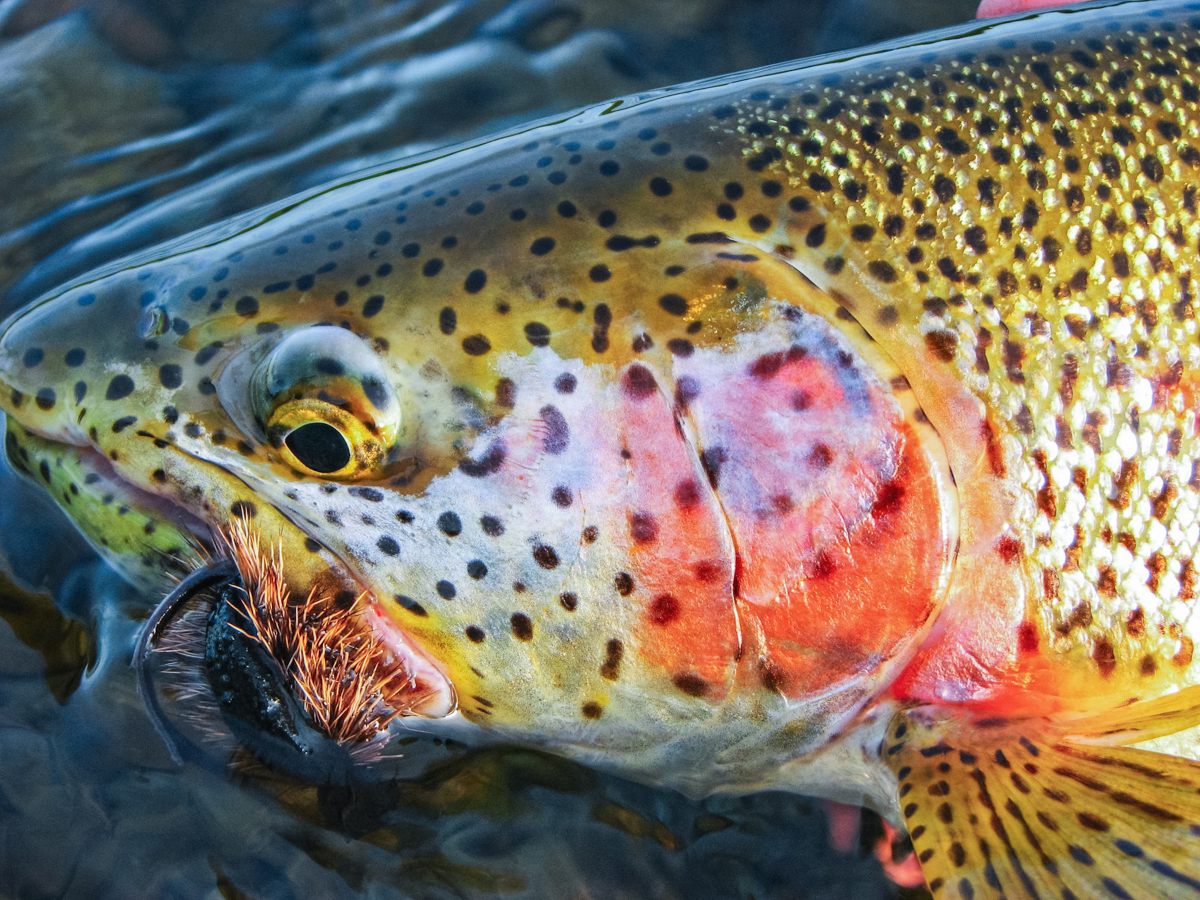 Don't be afraid to experiment. One thing is for certain, rainbows are ravenous feeders. They want an easy meal and usually the bigger the better. Despite popular belief, you can still catch trout on a skated mouse well into the fall.  Try a big bead even if it doesn't match what's in the river. The super bead concept can be highly effective. Throw that big 8-inch articulated leach or dolly llama.  Make a point to try a fly in your box that you've never used before. You never know what may trigger a grab from a big trout.
To inquire on available space or to ask any questions about your trip, please contact Tom Gilliland.