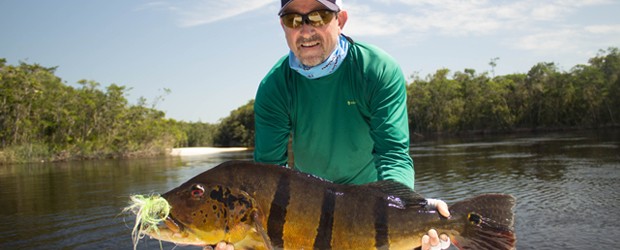 The Rio Marie Experience
On my list of personal fishing accomplishments, I had yet to check off a 20 lb. peacock bass. And quite honestly, I've never come close to that benchmark number. I've fished Brazil in the past for peacocks and had some wonderful days on the water with high catch totals. We always did well on those trips. I really enjoyed the hard fight of this thick-bodied gamefish. When the opportunity arose to fish the Rio Marie, I was more than a willing participant to fish an area known to have the biggest peacock bass on the planet. I've sent a few Frontiers clients here in the past and they returned with great stories and even better pictures!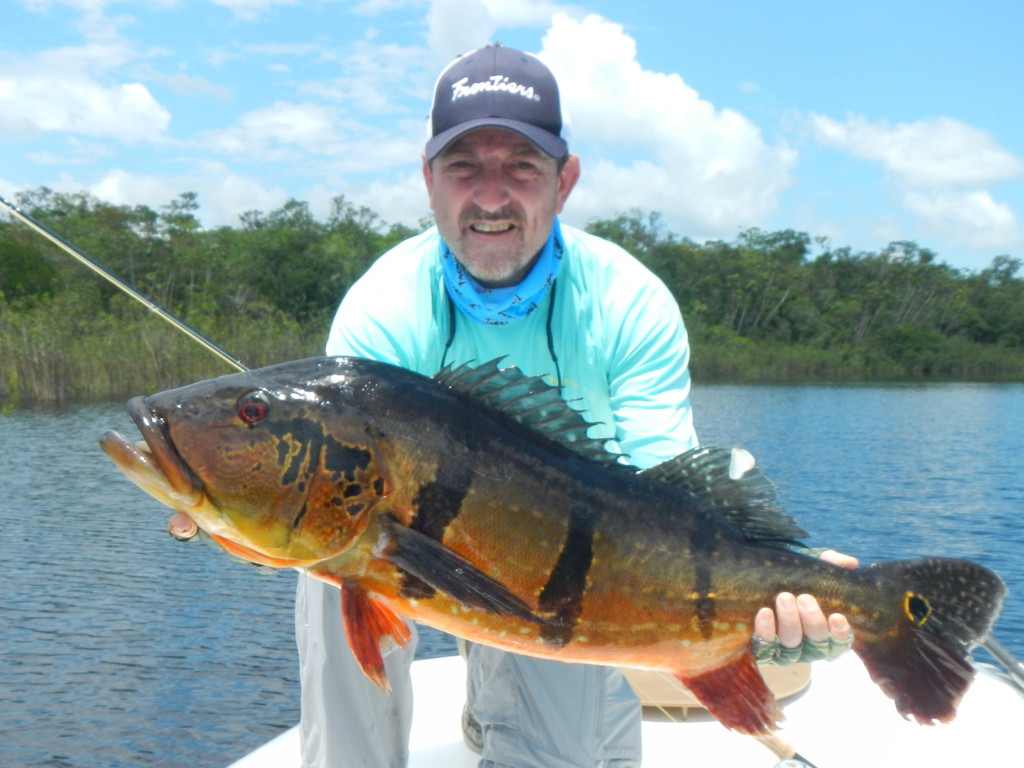 I'd read the articles and see the data from past groups, and the intriguing part to me was to have the opportunity to catch a truly immense fish. That's all I ever expect, and if I was fortunate enough for that to happen, even better. You can fish your tail off, but if the drainage doesn't support fish of that caliber, the odds are stacked against you from the start. In my mind, I recalled the strong runs and hard fights and was really hoping to just experience that sensation.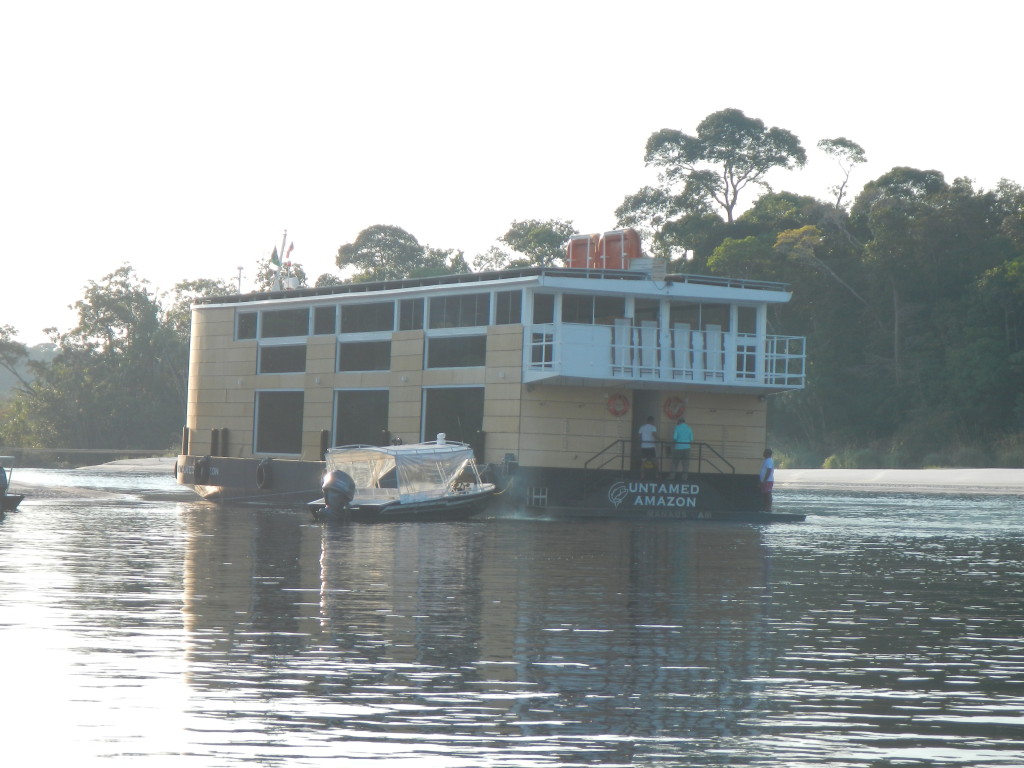 Now, we fast forward to our arrival at the Rio Marie – a mothership with no equal in the Amazon. Our amphibious Cessna Caravan landed smoothly on the river within the eyesight of the vessel. A covered boat soon taxied to our floatplane and began to unload gear and guests for the short ride to the ship. We were all very impressed with the accommodations. Since there's no fishing on arrival day, we met the staff and were escorted into our posh staterooms. Once we all settled in, guests and I started to eagerly prepare our gear for the next day. Like kids with a new iPhone, my group was immersed in our own world comparing fly boxes and patterns we assembled specifically for fishing the Marie. The flies I chose were more on the large size – which proved to be the right choice. As a matter of fact, everything was on the large side. 60 and 40 lb fluorocarbon leader material, 9 and 10 weight rods, floating, intermediate, and various sink tips were laid out like gifts Christmas morning.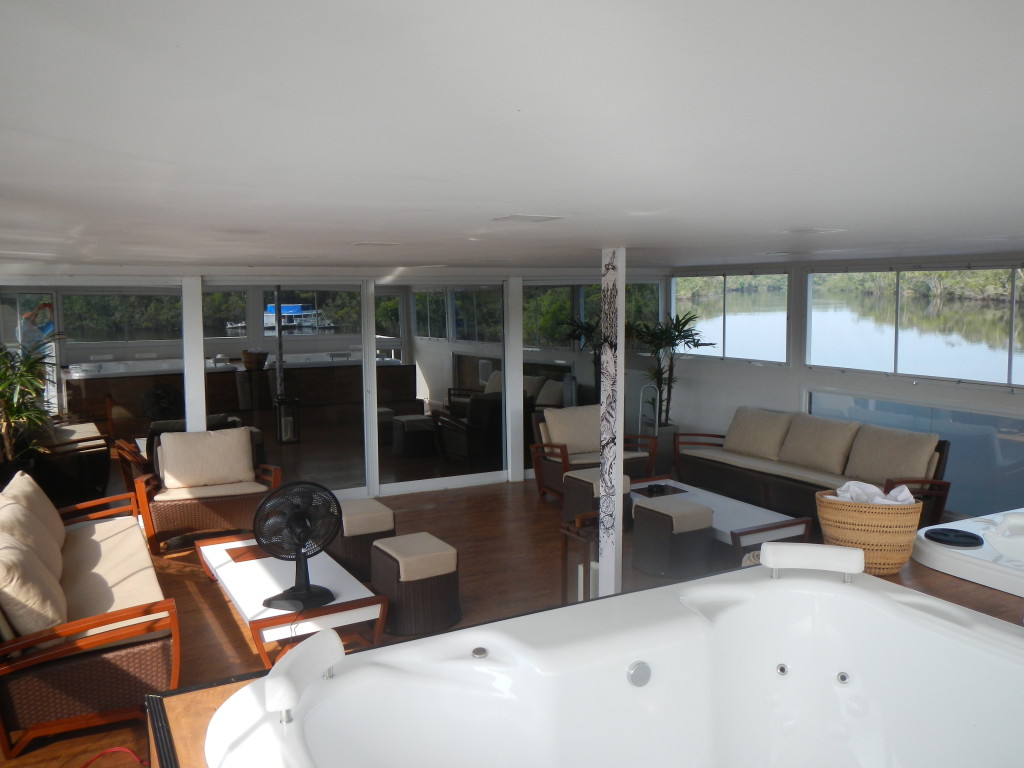 After enjoying wonderful fresh seafood paella prepared by their chef, Leandro, we were treated to some of the best Brazilian wine options accompanied by their delectable homemade desserts. We chatted into the evening and got to know one another and finally turned into our air-conditioned rooms for the night.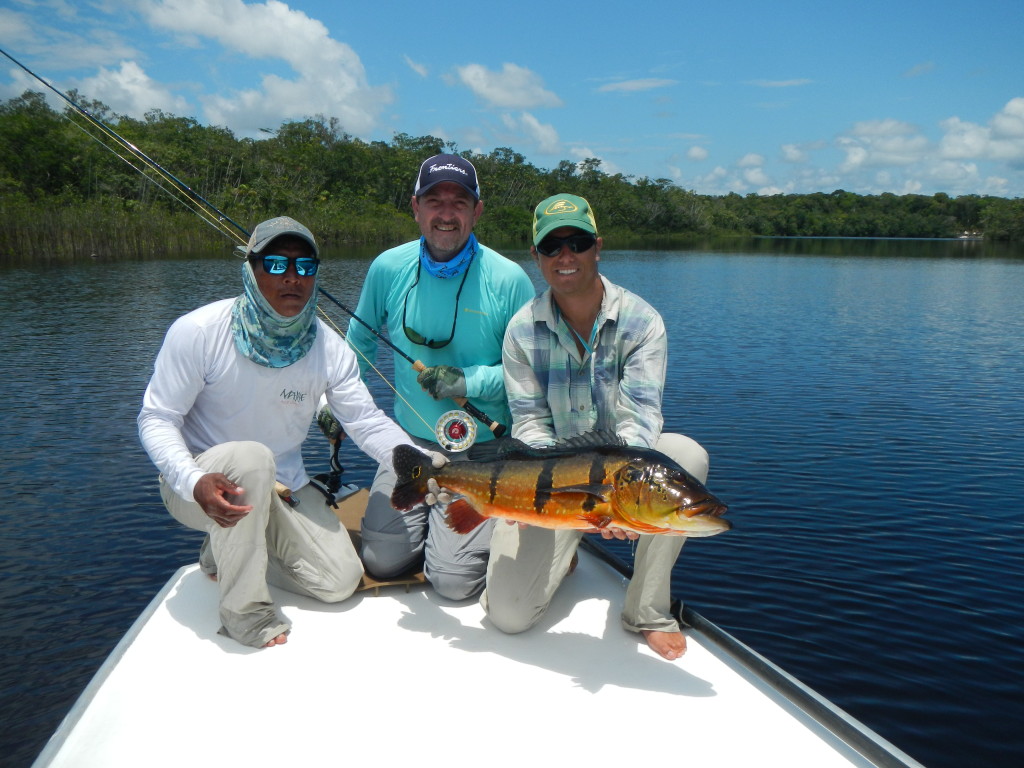 The guests and I knew before we arrived that the water was high, but we weren't sure just how high the water actually was. Once I saw the river up close I realized we may be in for a tough week of fishing. Water was well into the wood and vegetation as were a lot of the fish. Regardless, this is the hand and we were determined to make the best of it. The decision was made to move to the Turi River, a smaller river, and begin there. The first day on the water was pretty slow and we didn't boat many fish – butterfly bass represented the lion's share of the catch. These smaller cousins of the peacock bass weigh in at two – eight lb. here and are robust fighters. I did manage one peacock bass around 14 lb. or so and that brought a smile to my face.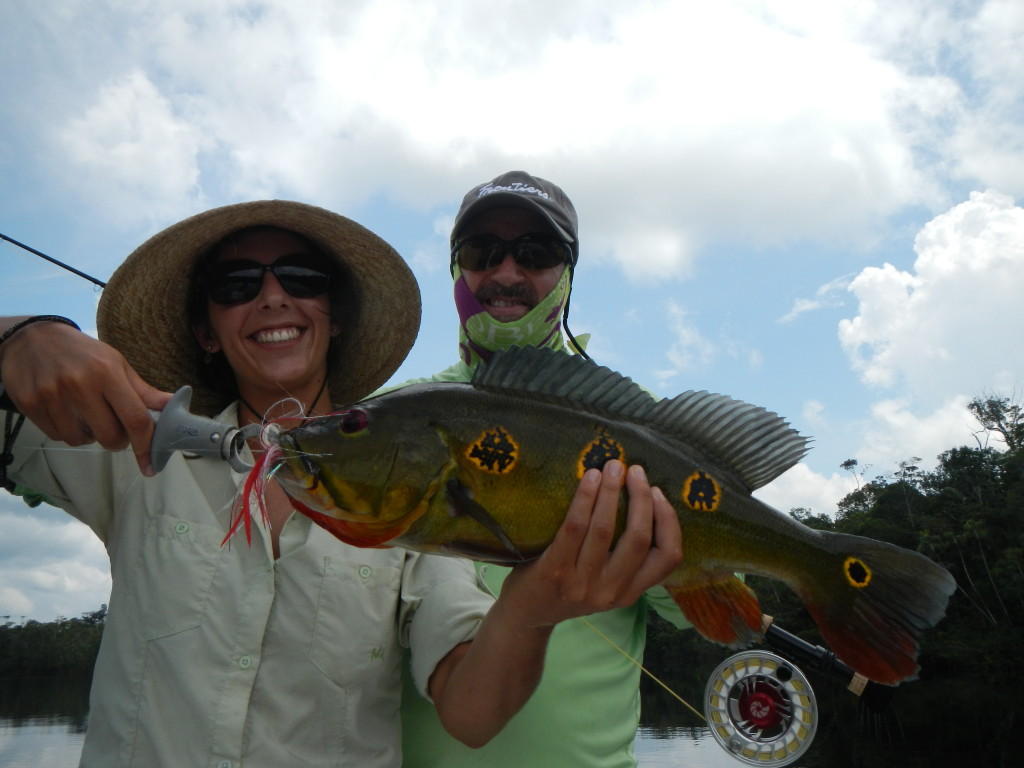 We spent the next few days on the Turi as our day improved and skills became more precise. You need to fish edge cover here – casting as close to the wood was the strategy for the week and we diligently carried out this mission. I also brought down some spinning reels and gear for the guides so we had hookless woodchoppers to tease them out of the cover. We used every advantage we could.
Typical results will vary depending on conditions but a good day was 25 fish again, nearly all butterflies. A slow day of fishing consisted of four or five fish. I want to be very clear that this is not a numbers fishery. If you expect to catch 50 fish per day, this is not the trip for you.
I did manage to catch at least one big fish on five of the six days we fished. By big, I mean from 14 – 20+ lb. I had my best ever personal day of fishing where I landed six big fish ranging from an astounding 17 lb. to 23 lb.! Three fish over 20 lb. in one day never even crossed my mind prior to this trip. I can honestly say it was the day of a lifetime in my peacock bass trips.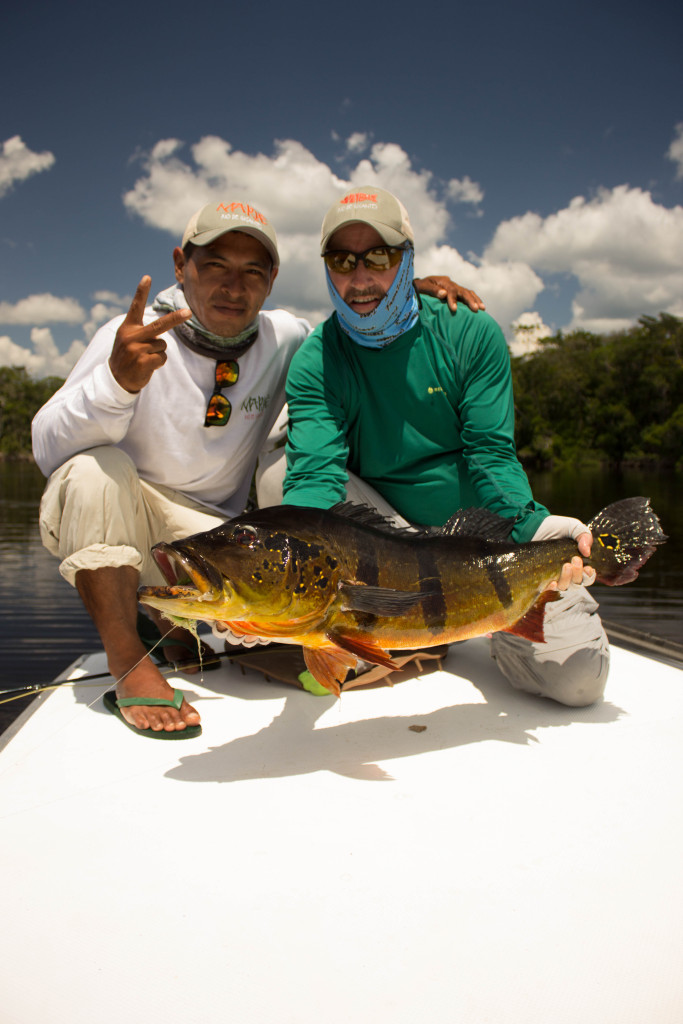 My fly that day took a beating. This green/white Puglisi streamer was one tough cookie though. I didn't even consider changing the fly. It was one of the unique colors I brought, so I didn't have a duplicate. By day's end, the eyes were both missing, it was thin on hair, and it was in desperate need of a comb-over. Nonetheless, I wouldn't have traded it for a sack of gold, as that fly led me to a high-volume of beautiful peacock bass.
Marie and its tributaries definitely hold the opportunity to catch the biggest peacock bass of your life. I don't know of anywhere else that has the big fish potential that is presented here. If you want to start at the top of the scale or take a step up from a lodge or program with high numbers of smaller fish, this is the right place. You'll catch a majority of butterfly bass, but that's just how the Marie works. The fish are cooperative but again, results will vary depending on conditions. You need to have decent fly fishing skills. You should be able to throw 60 feet of line accurately and do it all day. It simply increases your odds of success. Stripping technique I believe was my key to success. I've only put one fish on the reel and the guides preferred you to handle it this way. I personally enjoyed this trip and would definitely recommend this to any angler ready to hunt big fish.
By: Tom Gilliland