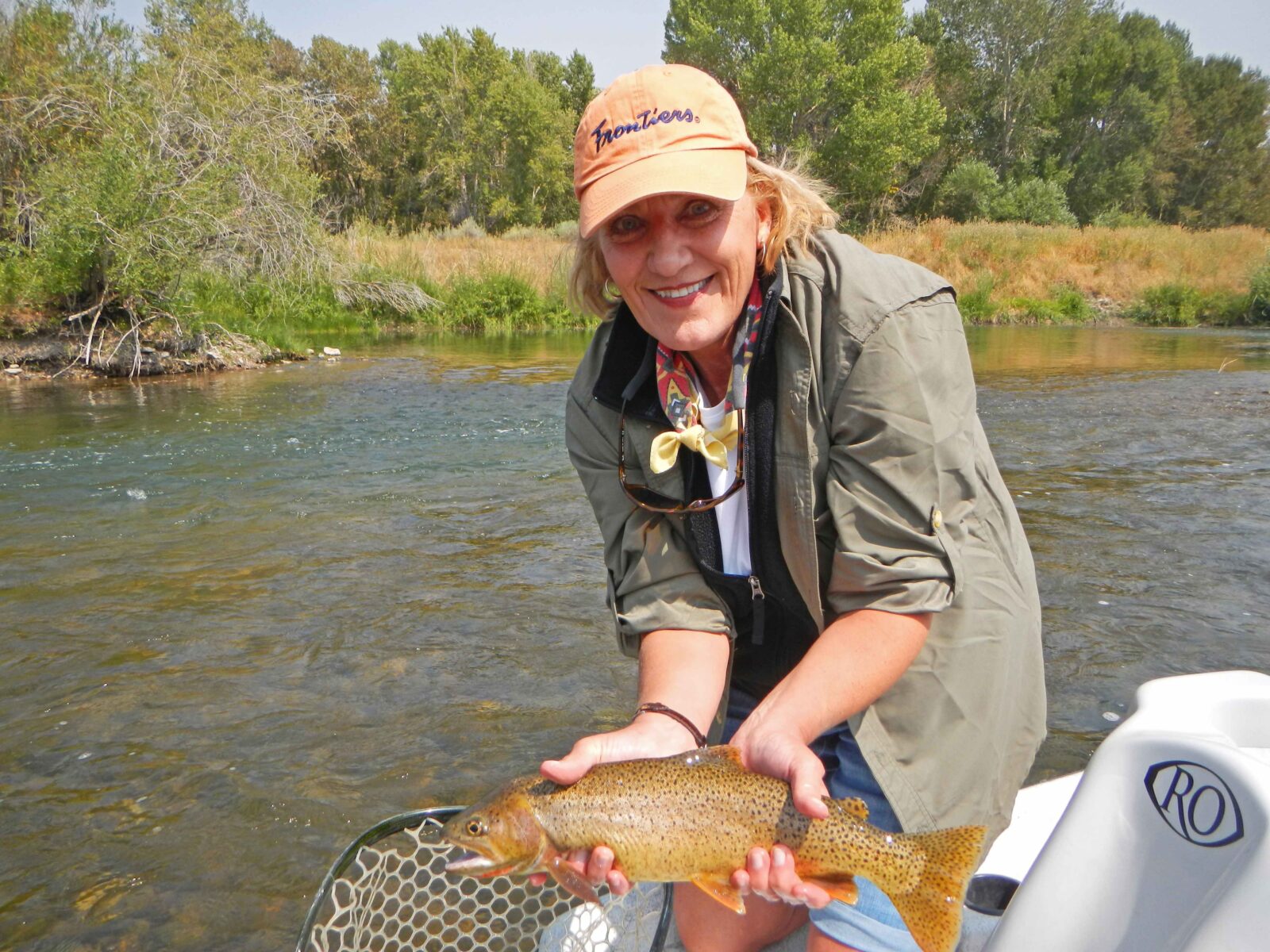 Three Rivers Ranch and Big Hole Lodge family-owned operations for generations are still going strong!
Having been the American West Destination Specialist at Frontiers over 25 years, one of the benefits of this career path is visiting and bending a rod at lodges throughout the Rocky Mountain region (smiling). While it's very exciting to explore a new property and its fishery, nothing compares to a return visit to see old friends at tried and true operations. These special venues are some of the top locations recommended to our discriminating fly fishing clientele who travel year after year with Frontiers. I designed this trip for me to spend some quality time with the next generation, who are the new faces of these fine operations –"the changing of the guard" if you will.
In late August, I headed out to do just that and spent a few days at Three Rivers Ranch, located in Warm River, Idaho, and a few days at Big Hole Lodge, located in Wise River, Montana. It was like coming home again. I hadn't been back to either property for five years (way too long), however, the main reason for the long gap in visiting is that I have total confidence that when we book our Frontiers' fly fishing clients to either of these family-owned properties, they will always be in the very best hands possible. Our clients can expect well-appointed, comfortable accommodations, delicious meals, warm and welcoming staff, veteran guides, overall attention to detail on all things (large and small) and last but certainly not least, access to some of the best known blue-ribbon waters in the Rocky Mountains!
Three Rivers Ranch guests still enjoy the camaraderie of owner and host, Lonnie Allen. She is genuinely interested in hearing about client's days of fishing during the "famous" cocktail hour and while having a delicious dinner in the Ranch's warm and inviting dining room. Justin Allen, Lonnie's youngest son, is now the acting lodge manager, doing an exceptional job overseeing the guides and lodge staff as well as the day to day operations in the fly shop. In addition to the main lodge, accommodating up to 24 guests, and its fly shop, the Allen Family also owns and operates four additional fly shops throughout Idaho. They are a very busy, tight-knit family and it shows – Three Rivers Ranch enjoys a 75% repeat business year after year!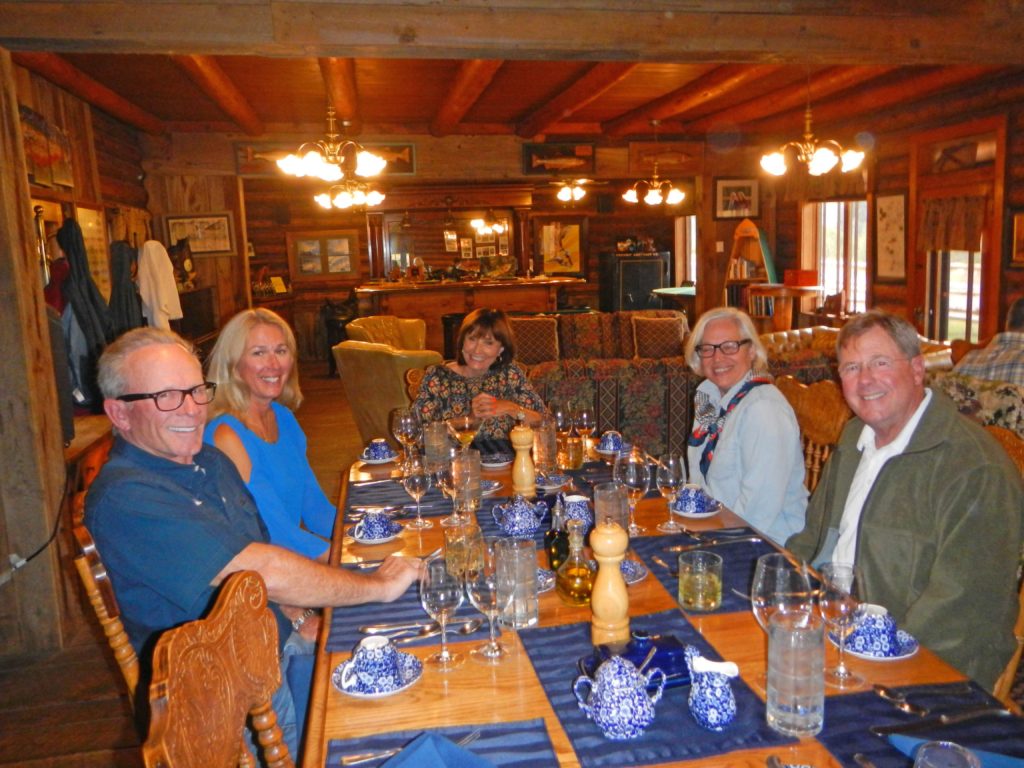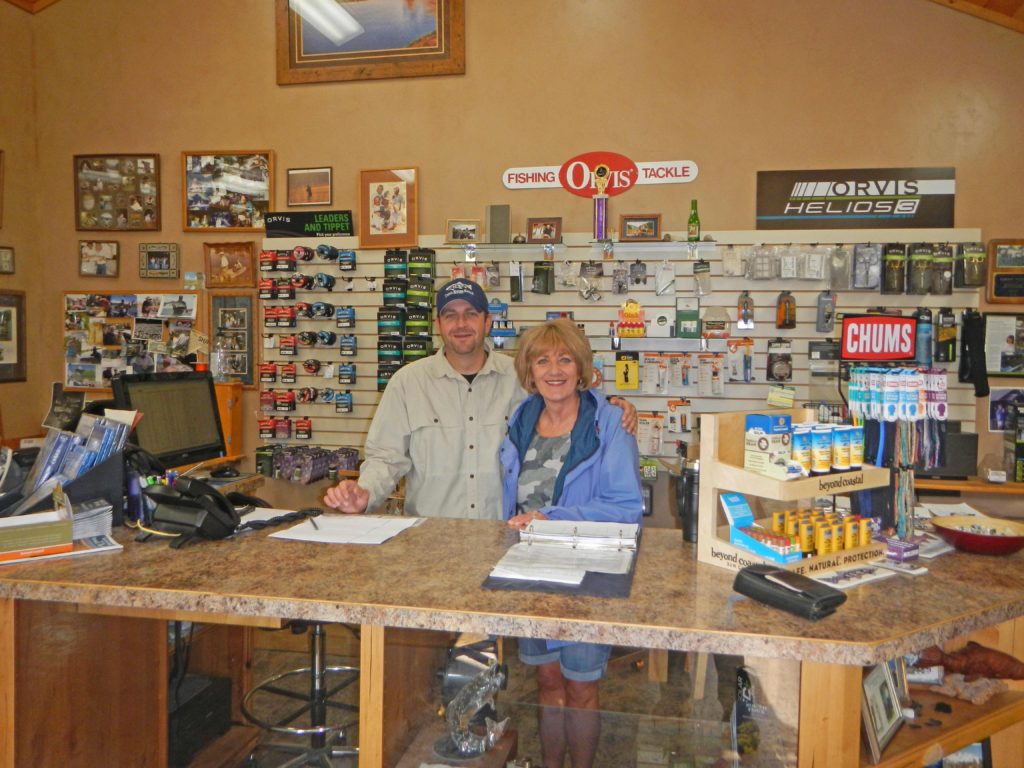 The locale of Three Rivers Ranch to some of the most famous trout streams is idyllic — to name a few, the Henry's Fork River, South Fork River, Teton River, Warm River, and Robinson Creek are all within a 15 – 40 drive from the Ranch.
The second segment of my travels was to Big Hole Lodge, which is easily within a day's travel from Three Rivers Ranch. If you find you would like to incorporate both properties in one travel week or so, it is possible and highly recommended!
Big Hole Lodge was established in 1984 by the long-time angler and veteran guide Craig Fellin. Big Hole Lodge continues to offer world-renowned wild trout fishing, along with remarkable cuisine and comfortable accommodations. Big Hole Lodge is located in a breathtaking setting in the Pioneer Mountains in southwestern Montana and is truly one of the most classic fly fishing lodge experiences in the Rockies. The Lodge accommodates eight to ten guests per week and offers a very warm and relaxed family-style atmosphere.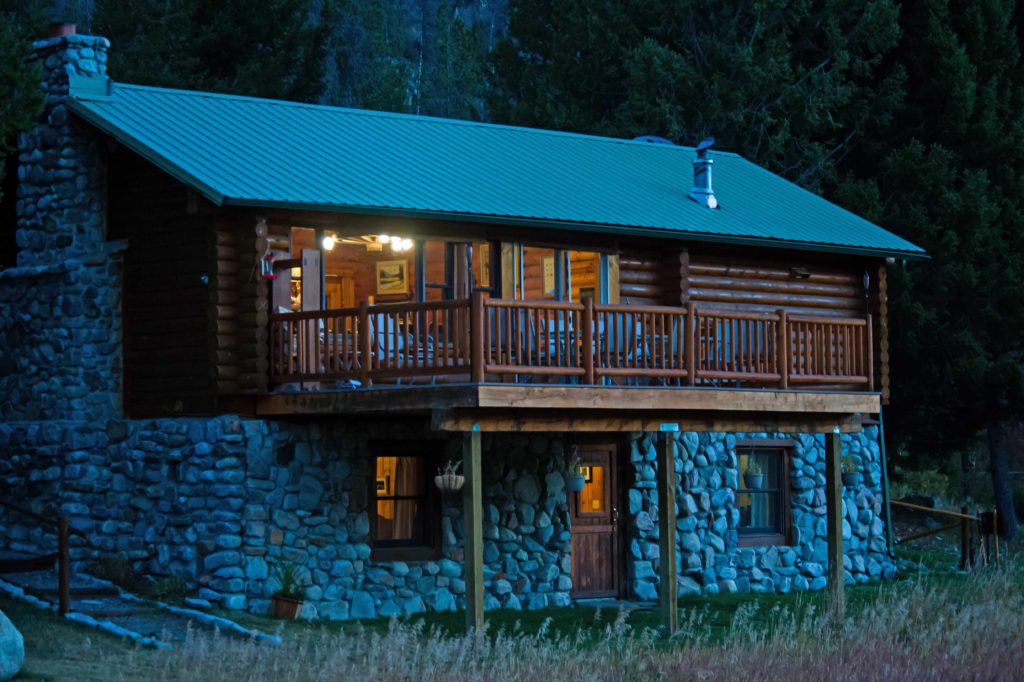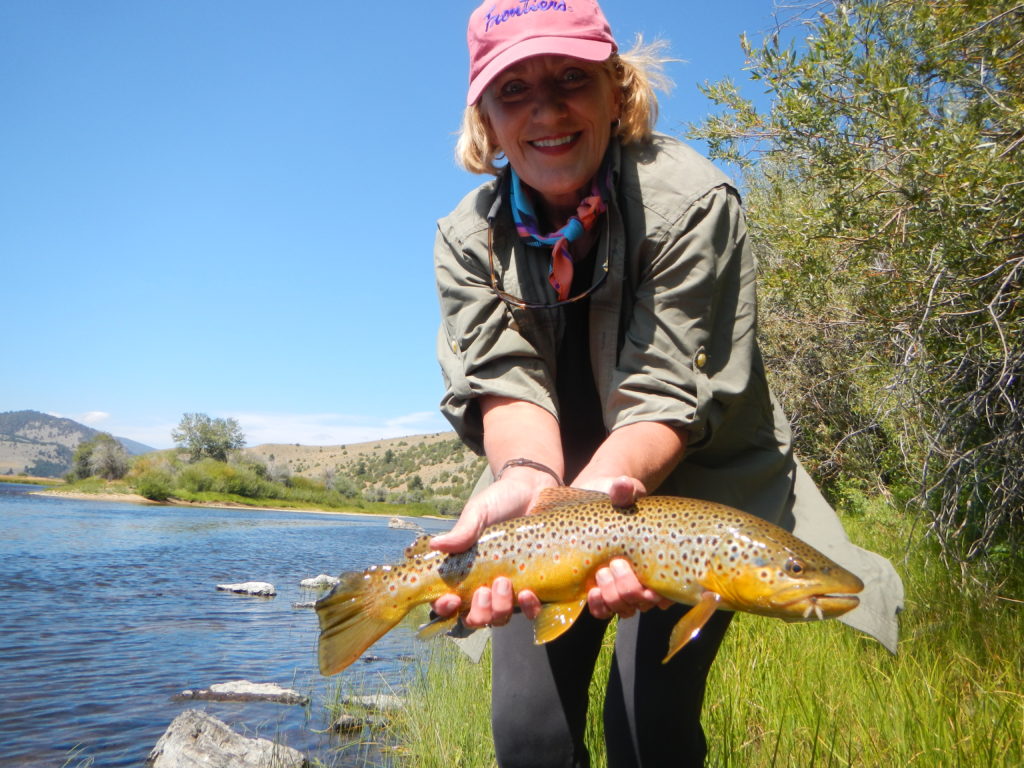 We were elated at Frontiers when Craig's son, Wade Fellin, returned to the Big Hole Valley to follow in his father's footsteps after finishing four years at Bucknell University and law school in Missoula. I had the distinct pleasure of floating the Big Hole River on a beautiful Montana bluebird day with Wade and his puggle, Lucy. We had a great day on the water both catching some very respectable browns and rainbows on big dries, but also chatting about the future of the Lodge. Wade told me that both his dad and his mom recommended that he leave Montana after high school and attend school back east, as well as travel the world. Neither wanted him to feel that he had to stay in Montana for a career. The funny thing is, Wade always knew he would return to work with his father. He was, however, really grateful that his parents gave him the opportunity to do whatever he truly wanted to do with his life, wherever that path would take him. Returning to manage Big Hole Lodge and guiding the rivers he loves — Wade is doing just exactly that! In addition to managing the Lodge, Wade Fellin is the chairman of the Big Hole River Foundations and program director of the Upper Missouri Waterkeeper and he is very involved in Montana water quality conservation.
While Craig Fellin is enjoying a little more free time at Big Hole Lodge (he and his lab Gus go fishing for a few hours each day), you will still enjoy Craig's presence at happy hour listening to his many wonderful stories of the valley and the river. Craig is always happy to offer up some casting lessons throughout the week, ask him!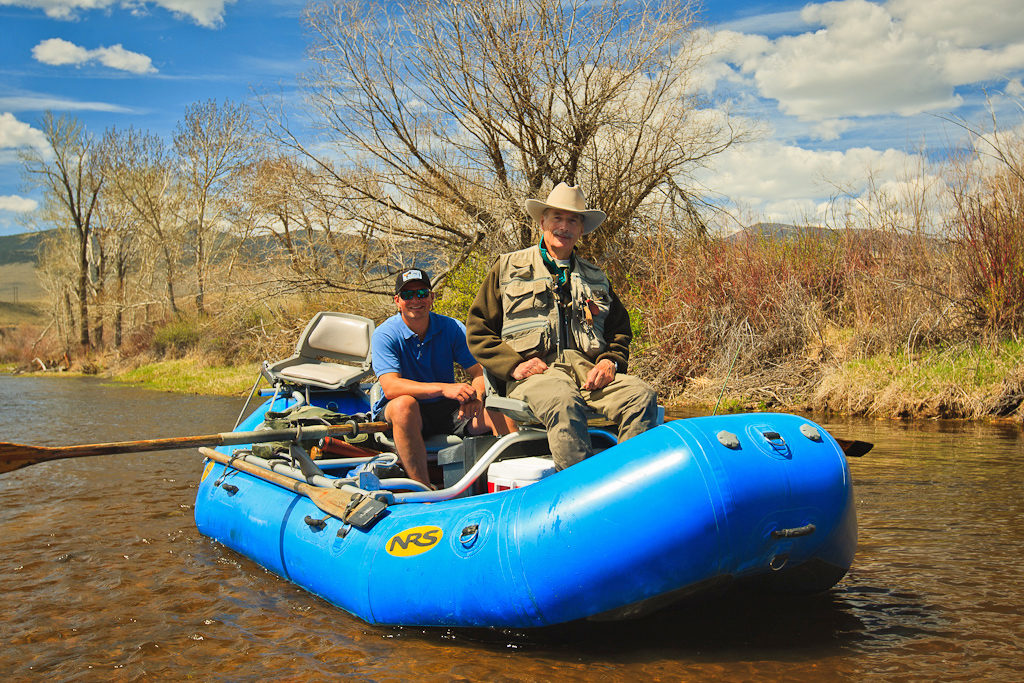 A Typical Fishing Week at Big Hole Lodge:
Day One might have you fishing a full day float on the legendary Big Hole River, known for its beauty and world-class wild trout fishing.
Day Two may find you floating another scenic and productive stretch of the Big Hole River.
Day Three enjoy wading a private ranch on Beaverhead River.
Day Four enjoy either a float trip on the Bitterroot River, wade Horse Prairie Creek, or wade Rock Creek.
Day Five may find you floating a different stretch of the Big Hole River with plenty of time to get out and wade or a day on the Jefferson River or Missouri River. The choice is yours and the choices are many.
For more information on both Three Rivers Ranch and Big Hole Lodge, please contact Denise Schreiber at Frontiers. I look forward to chatting with you about two of my favorite lodges in the American West!