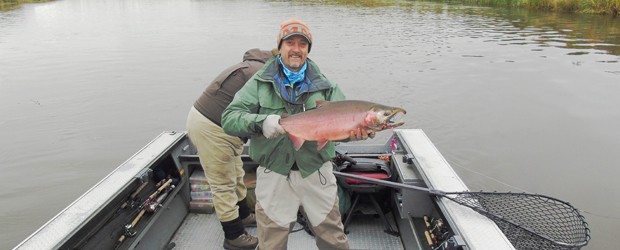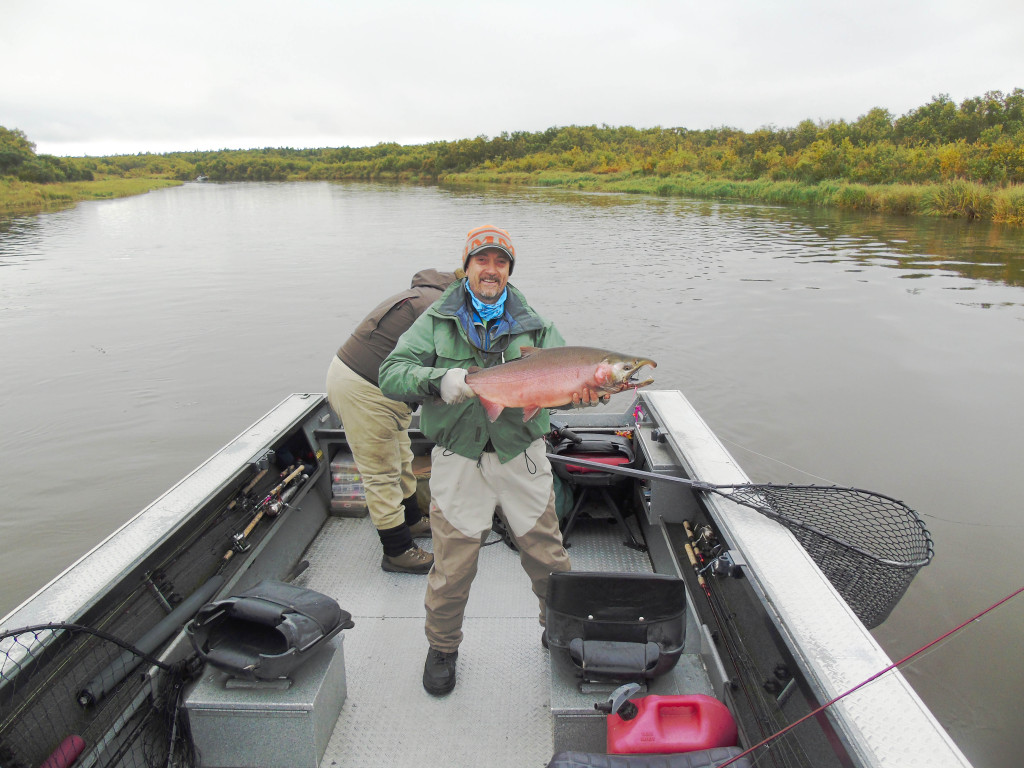 In all my years of fishing Alaska – and there have been many – I've never wet a line in the Naknek River. I don't know why. I didn't avoid it and I've fished plenty other rivers in the region, but for whatever reason, I just hadn't fished it yet. I wanted to visit with Heath and Nancy who run the show at Bear Trail Lodge and experience the river for myself. The Naknek is worthy of the moniker as the number one rainbow trout river in Alaska, and it fishes like a superstar whether on a fly or spin rod.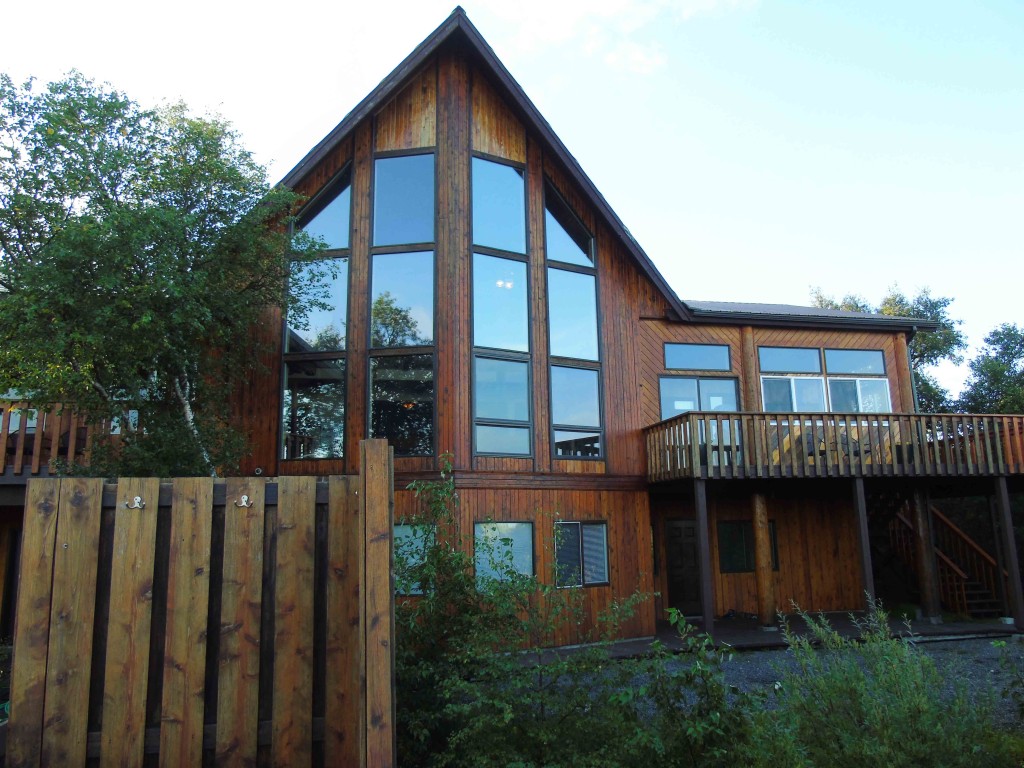 The Naknek is 35 miles long and flows west from Naknek Lake into Kvichak Bay. The river and lake are both known for their variety of Pacific Salmon and let's not forget the monster rainbows that swim these waters. The variety is phenomenal and your next cast very well could yield a big dolly varden, grayling or trout of a lifetime. Throughout the region, there are tremendous fishing opportunities and Bear Trail offers the platform to see and experience the essence of the fishing resources available. Everyone has their specific tastes and styles, but here you can have that variety. You can do a fly out raft trip, hike across the tundra to access hard to reach streams, or fish and bear view all in the same day at Brooks Falls. If you prefer bigger water you can spey fish the Kvichak (one of my faves,) and you also have the world-class Naknek at your doorstep so you are guaranteed to fish every day even in challenging weather.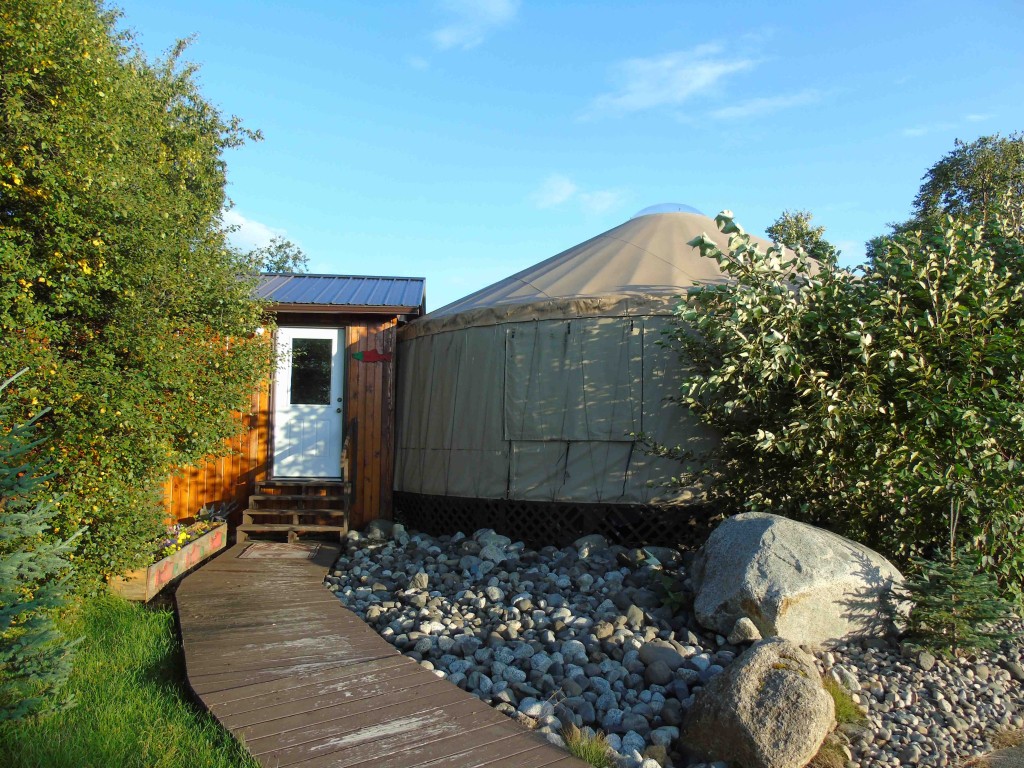 The Bear Trail lodge is a deluxe lodge that not only offers great local fishing but incorporates fly out fishing as a standard inclusion so you can experience the best of the best in the Bristol Bay / Katmai region. The lodge is perfectly situated in King Salmon, AK. It's easy to reach via commercial airlines and the property is perched right on the Naknek River. Their central location makes many of the remote streams very accessible and only a short flight away. They are near Katmai National Park and Preserve and have permits to operate on "limited access" rivers to enhance the existing fishing options.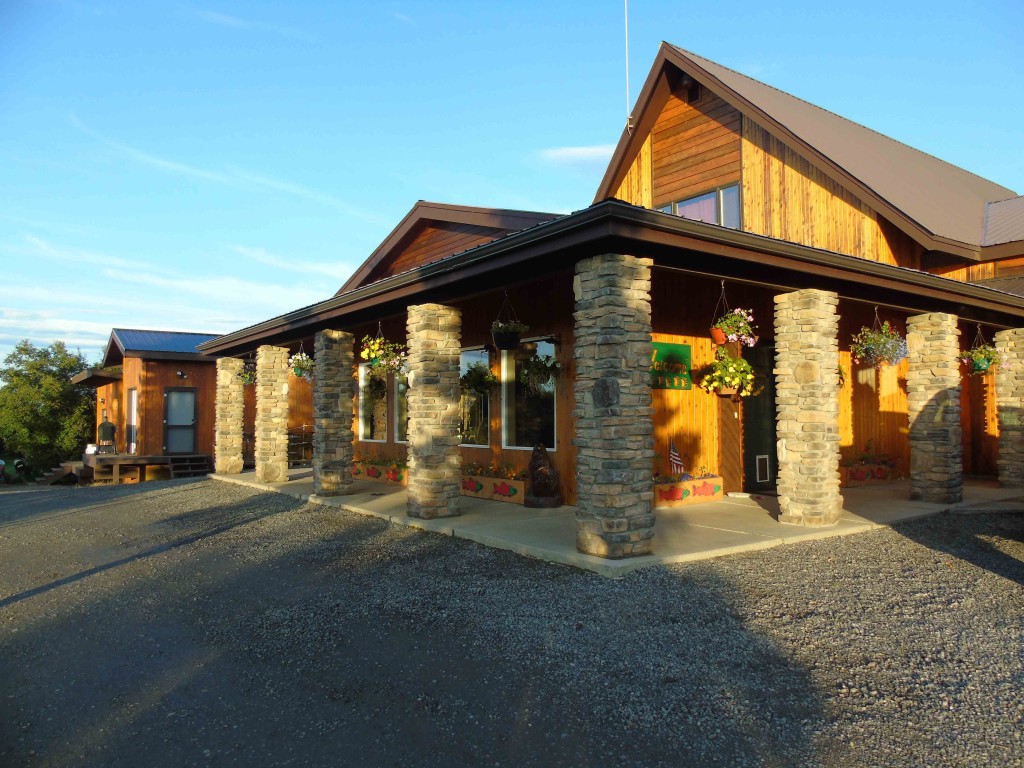 The beauty of choosing to visit the Bear Trail Lodge is that whether you decide to fly-out and fish a nearby stream or stay and experience the wonders that the home river offers, your fishing day will be filled with adventure and excitement. All of these fly-outs are included in the package price. The roundtrip commercial flight to King Salmon from Anchorage is included as well, so its super convenient.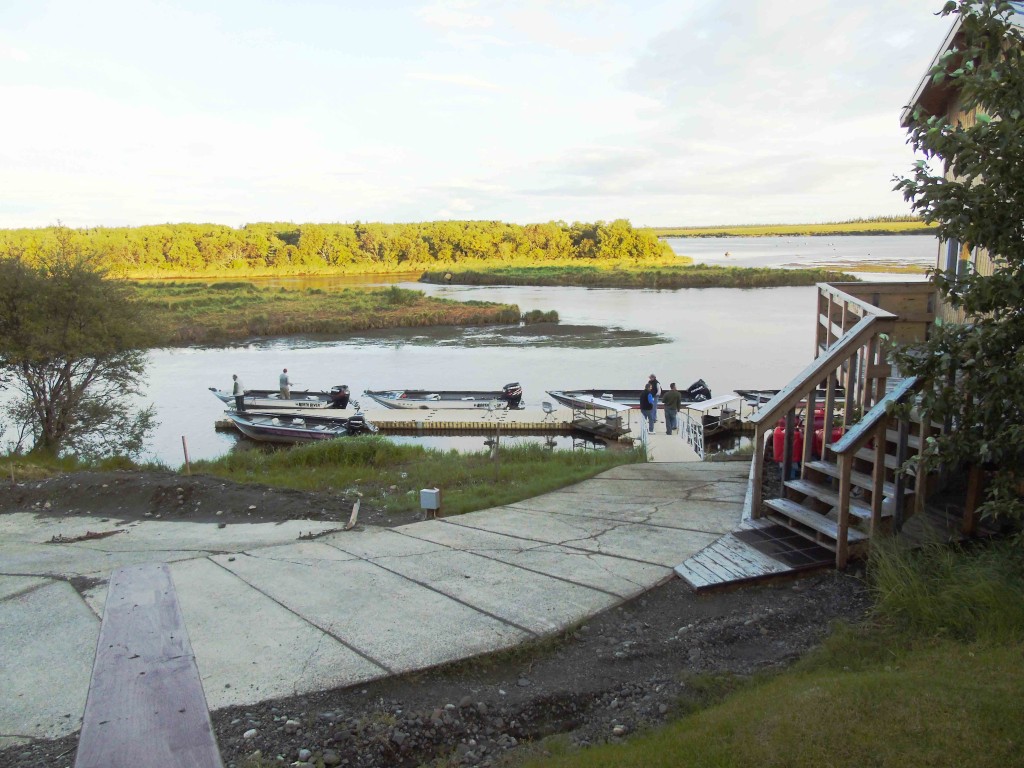 During my visit, I stayed in their unique four bedroom Yurt. This huge space is ideal for a family group or tight knit group of friends. All bedrooms are private with their own door and a living room area with central heater provides a wonderful space to stretch out and relax. It has two full baths as well so you won't have to fight over the shower!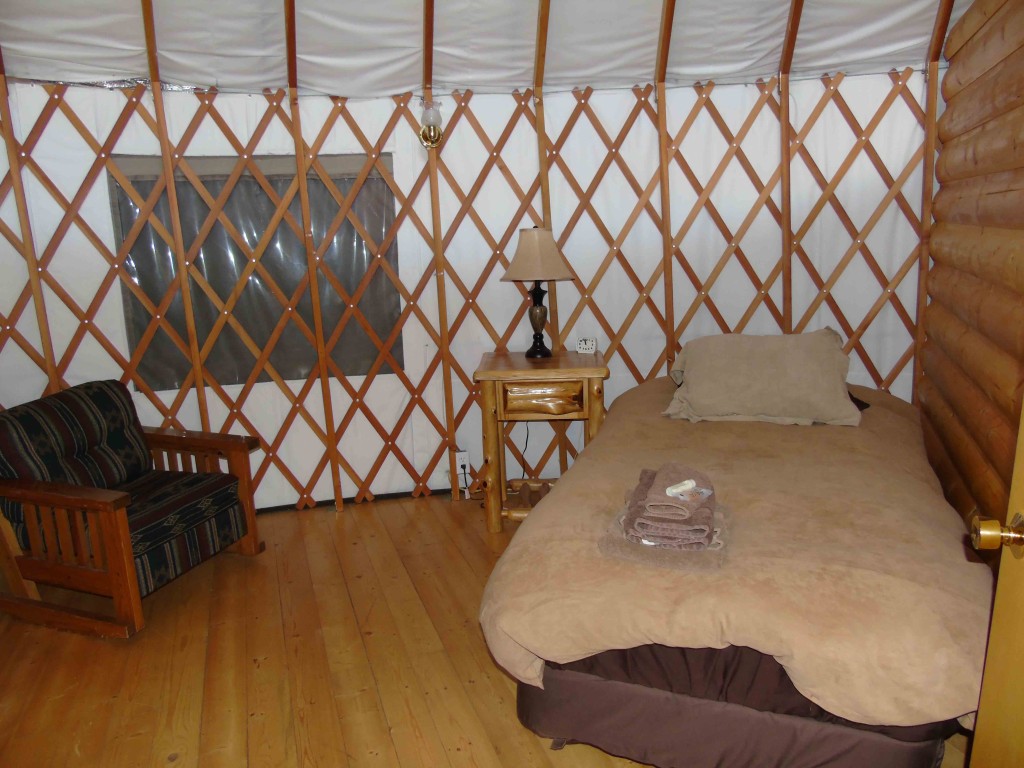 My fishing days took place on a fly-out trip to Brooks Camp to fish the Brooks River – a renowned destination for trout fishermen and bear viewers alike, which is all managed by the National Park Service. The whole idea of fishing with bears is the epitome of the Alaska experience, but you will likely lose some fishing time getting out of the way of these bruins. Our day was a good one and we ended up on some great trout action with our guide, Mitchell Duggar. He did a stellar job, we kept him busy netting fish after fish for both myself and Al, my partner for the day. I'm always amazed at the caliber of guides that I fish with in Alaska.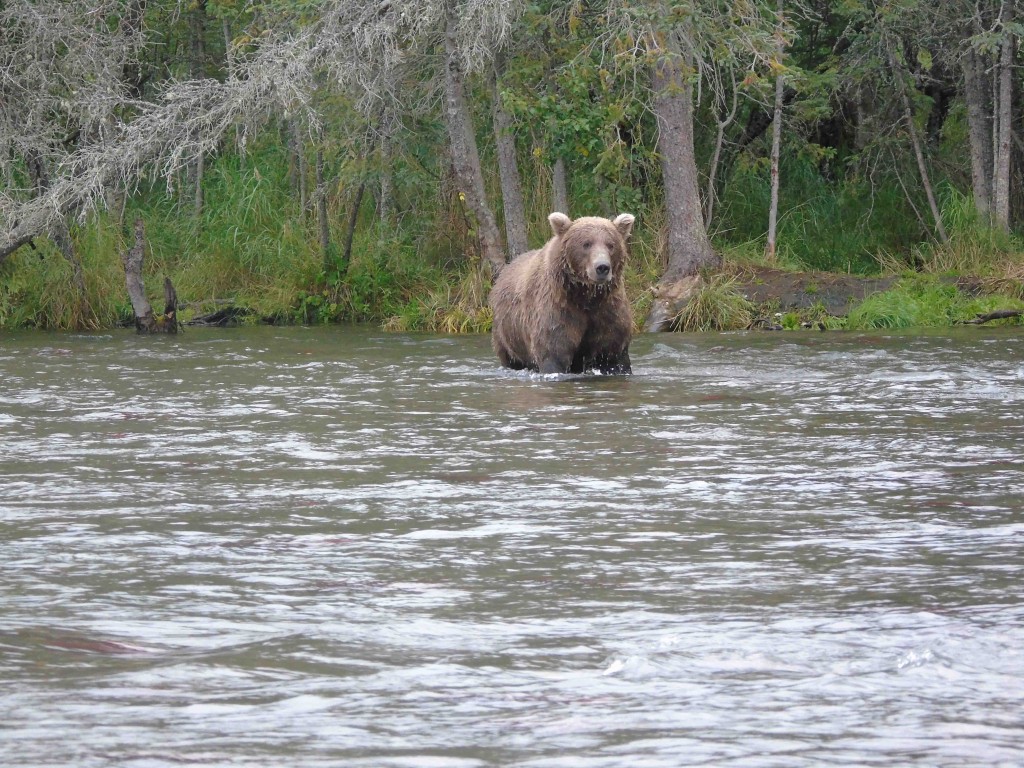 Our day on the Naknek was a great experience and brought everything into a clearer focus on how this big river fishes. We walked to the dock and loaded into one of their wide beamed power boats and were on the water by sunrise. We started at Big Creek for silvers and my fishing partner and I both caught our share using both spinning gear and the fly rod. Then we moved up river to fish the bigger deeper water for trout. We dredged for rainbows with egg patterns and long leaders in the 20 foot deep sections of the upper river. We pulled a couple of good trout from the depths and then drifted our way back toward the lodge floating egg patterns. We caught so many trout, dolly varden and jack kings along the way that I lost count. The action was plenty, and steady, so it will definitely keep you and your guide busy. Many times throughout the season, especially when fishing big rainbow trout, the Naknek is the river of choice.This lodge is one of the nicest you will find in Alaska and the chef prepared meals were something to look forward to each evening. The options for fishing are tremendous, as are the choice of species you'd care to chase for the day. They have an exceptional staff and most of their guides have been there for several seasons, which is always a positive sign about the operation. I came in with high expectations and left absolutely fulfilled – I can recommend this lodge with high confidence!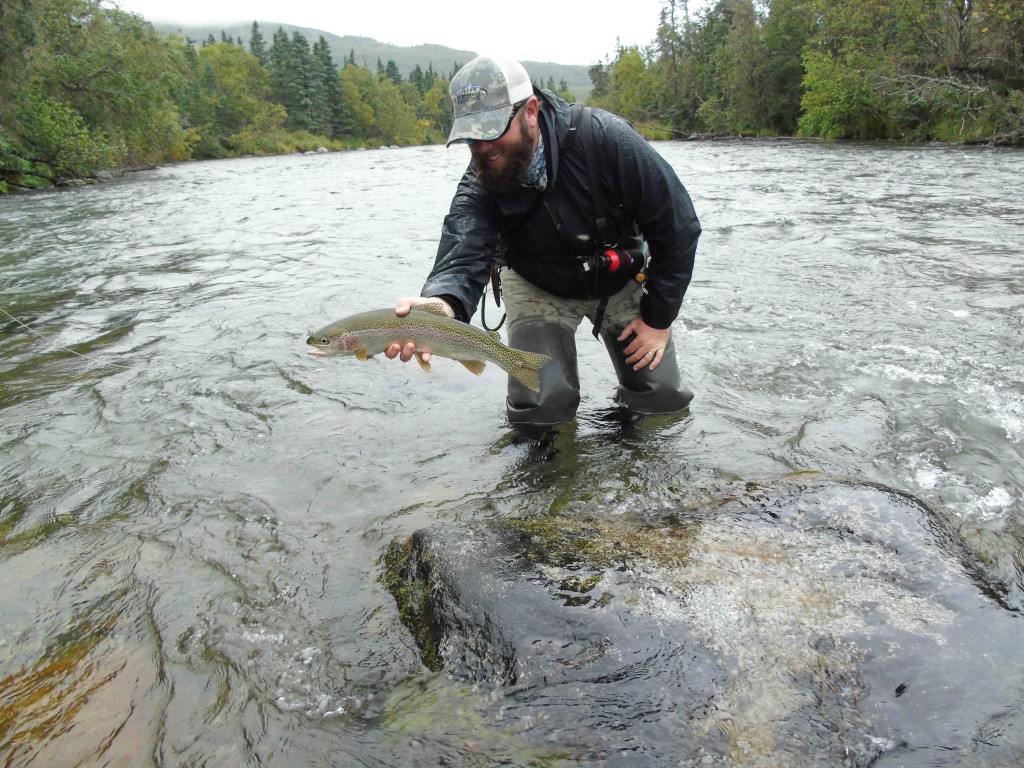 I want to give a big congratulation to Heath and Nanci Lyon on their recent acquisition of Bear Trail Lodge. In the 30 years that Nanci has been guiding fishing trips in Alaska, she has become known by some as the Pink Lady on the river. Someone gave her a pink hat with the saying 'simply the best' during her first year of guiding and the color became her trademark on the river. She has surely earned that title! The Lyons ran the guide operations for the Bear Trail Lodge when it was built in 1999. They are now the proud owners along with their daughter Riley who also guides at the lodge. They are a fishing family and have decades of combined experience in the Alaska fishing industry. We couldn't be happier for them and you won't find a more experienced family and a well-run operation. Your time will be well invested at Bear Trail Lodge.
Quick facts and when to come:
There are eight guest cabins on the property that are designed to accommodate private individuals, families, friends, or groups traveling together. They're furnished with comfort in mind and each provides an impressive view of the river. The cabins are kept in relative seclusion for guest privacy. The entire lodge is connected by a boardwalk, which will lead you from each frequented location to include the main lodge, the wader room, all guest cabins, the hot tub, the sun deck, and the cigar deck. It's quite the impressive complex and the main lodge is large and meals are top-notch
. The lodge is on the local power grid, and you'll have reliable cell phone service as well.
Rainbow Trout
June 8 – October 15
Average size is 24–26" fish on many rivers throughout the region. The Naknek rainbows can get up to 15 lbs!
King Salmon
June 15 – July 31
Excellent fishing throughout the season for 25 – 30 lbs fish on the Naknek.
Sockeye Salmon
June 28 – July 20
The world's largest salmon run passes right in front of the lodge.
Silver Salmon
July 28 – September 25
They are very exciting fish to catch and are an excellent combo with big rainbows.
Chum Salmon
July 15 – August 20
Great fighting sport fish averaging 12 lbs and excellent for fly fishing.
Fall Rainbows
September 1 – October 15
Trophy fishing for the largest rainbows in Alaska right in front of the lodge. They are at their heaviest of the season during this time.
Two-Handed Spey Casting for Rainbow Trout
June 8 – June 28
Sept. 1 – October 15
The Naknek River is tailor made for spey casting with long runs of great stretches of fishable water.
By: Tom Gilliland