The Limay River Lodge with Patagonia Outfitters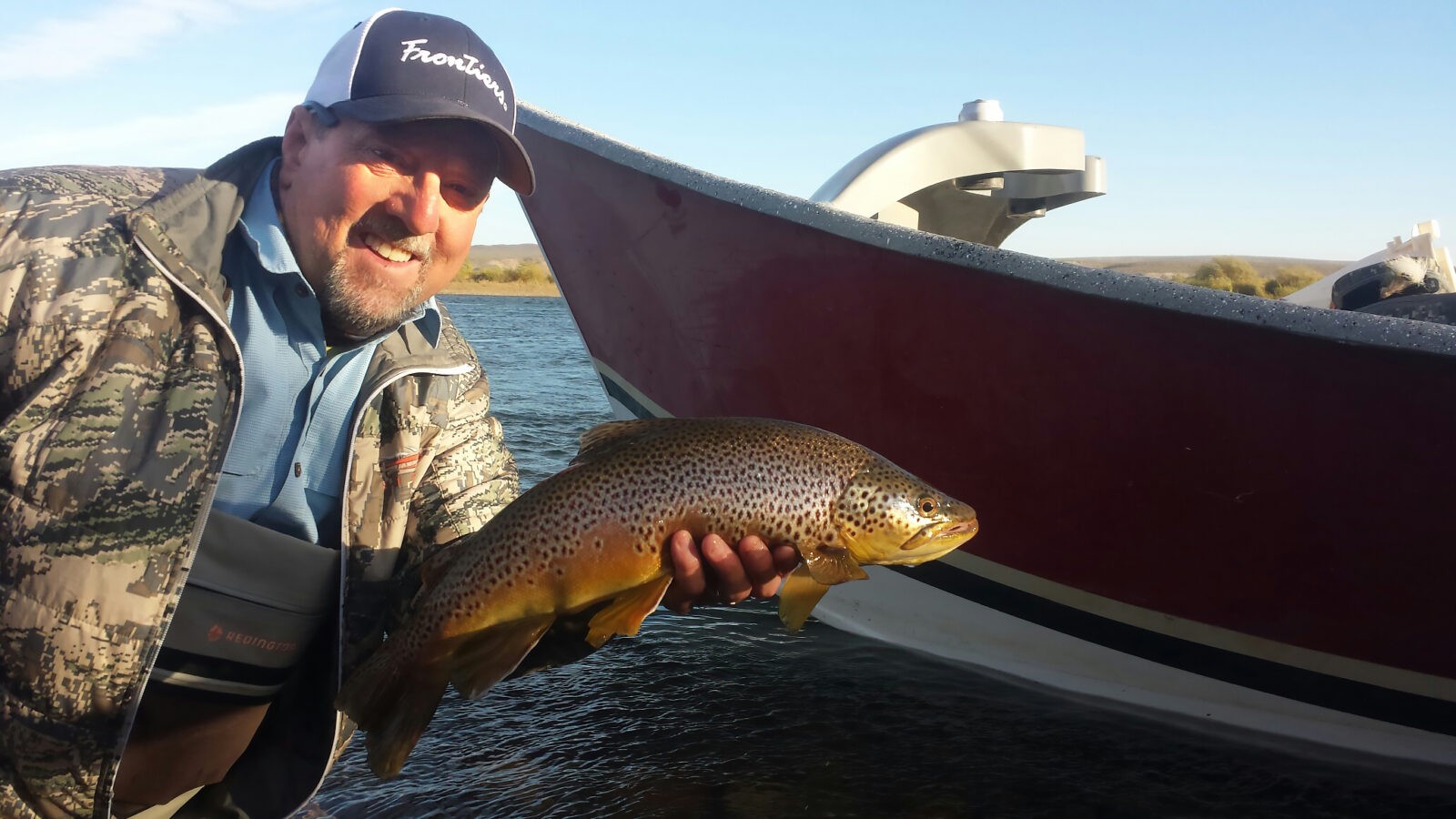 April, 2015: This is part two of Joe Codd's three part journey to South America. Read part one here and part three here.
Leaving Bariloche after an exceptional hunting experience for red stag, Nico and I set out to visit Jorge Trucco's newest property, the Limay River Lodge, situated on the Limay River. All I had heard for the past few months was that this river was giving up fish that averaged close to 20 inches and plenty of them.
After about a three-hour drive (most of which was spent snoozing in the backseat and trying to recover from five days of sleep deprivation) we arrived at Jorge's newest retreat, a true oasis amidst this dry and seemingly barren landscape. While the location is pretty remote, the lodge itself is worth the long drive in over the backcountry roads. With the exception of spotty cell phone coverage (and really, you wouldn't expect to get any coverage out here) the place has every amenity a fisherman could hope for, including Wi-Fi, huge comfortable beds, closets, shelves, spacious showers, rod racks, rental waders and tackle, exceptional dining, a welcoming fire pit, cigars, and a fantastic self-serve bar with setups galore. The list goes on and on. One might easily forget that you're supposed to be here for the fishing!
We arrived with enough time to get out on the water and begin fishing before lunchtime. Unfortunately, we were met with some pretty brisk downriver winds, making mending line a challenge. Not to mention the difficulty in making an accurate cast or getting any long drag-free drifts. The landscape more than made up for the tough conditions. Rising from the riverbanks were magnificent red rock cliffs dotted with sheep and llamas traversing the side hills. The river itself is striking with long even currents, cut banks, boulders and braided side channels offering well-oxygenated holding water. We only managed to take a couple of fish on our abbreviated first day out. Both Nico and I were a bit surprised by that because we floated over some incredible looking water. Upon returning to the lodge, we asked Jorge what he thought was going on with the tough fishing. He said that with all the unseasonably warm weather, the hydroelectric dam had been releasing unusually high amounts of water to meet the electrical demand in the larger cities like Buenos Aires. Made sense to me and my anticipation level was still high for a better day two.
On the second day, we encountered more of the same, only gustier conditions with steady winds of around 25 mph. The guy in the back of the boat didn't stand a chance. Nonetheless, Nico and I managed a few fish each. With every fish we landed, we were extremely grateful. Then when we missed an opportunity, things bordered on adult tantrums, at least for me. It paid off to keep in mind that a bad day of fishing is better than a good day in the office.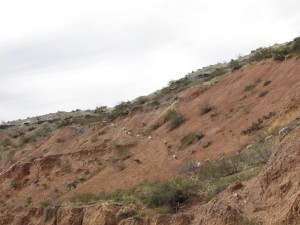 As an aside to the fishing, I have to admit that I was pretty much digging the whole riverside picnic lunch scene. As a saltwater guy, I don't see many Malbec's pop out of the cooler at lunchtime. The fresh fruit, salads, quiches and home-baked brownies were absolutely incredible. Oh, and the siesta gig is pretty good too. It helped soothe the hit my ego was taking on the fishing side of things.
Dinner that night featured home-grown Patagonia cuisine. The appetizer was pan-fried pejerrey; a white-fleshed fish found in abundance in the local rivers. It tasted very similar to yellow perch or walleye found back in the States – light and flaky and absolutely delicious. I was wishing that they had served it as an entrée, that is until I found out what we were actually having: red stag ravioli! Wow! Words cannot describe how incredible it was and I can't wait to try making it back home with some elk.
By the third day on the Limay, it was more of the same, only the winds started to abate a little bit after lunchtime. Still, fishing remained tough. Nico and I managed five fish between us for the day. My Frontiers counterpart, Ben Hoffman, had arrived at the lodge that day as well and managed to land a couple of fish himself.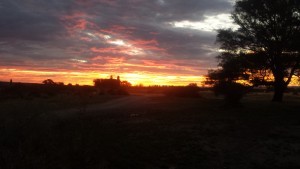 I had covered the water with a vengeance, hopeful to hook at least one of the big brown trout I had been hearing so much about prior to arriving. It looked like all hope of that was lost as about a half mile downriver I could see the truck backing the trailer down at the takeout in front of the lodge. I made what was to be my last cast of the trip along a cut bank, facing directly into a sun that was getting low in the sky. Just as I was about to lose sight of my hopper in the sun's reflection it literally just disappeared. No head of the fish, no nose, no "slurp", no nothing; just flat out got sucked under the water. I set the hook into what turned out to be my best fish of the week, not a toad, but a respectable brown somewhere between 20 and 22" long. Whew! That was a trip saver, and truly an act of God, for two seconds later I never would have seen the fly disappear. Once again, better lucky than good.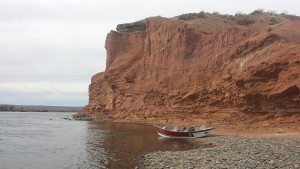 Author's Note: Ben stayed on to fish two more days after my departure. The fishing continued on an upward swing with each passing day with Ben managing a half dozen good fish each day, maybe more. Then, Tom Gilliland from Frontiers came in following his stag hunt in Bariloche. Tom spanked them, landing 10 – 20 fish a day during his three-day stay. It's the story of my life. I should have been there the next week!
By: Joe Codd