Woodmont Lodge: A Fun Day with Clients in the Field!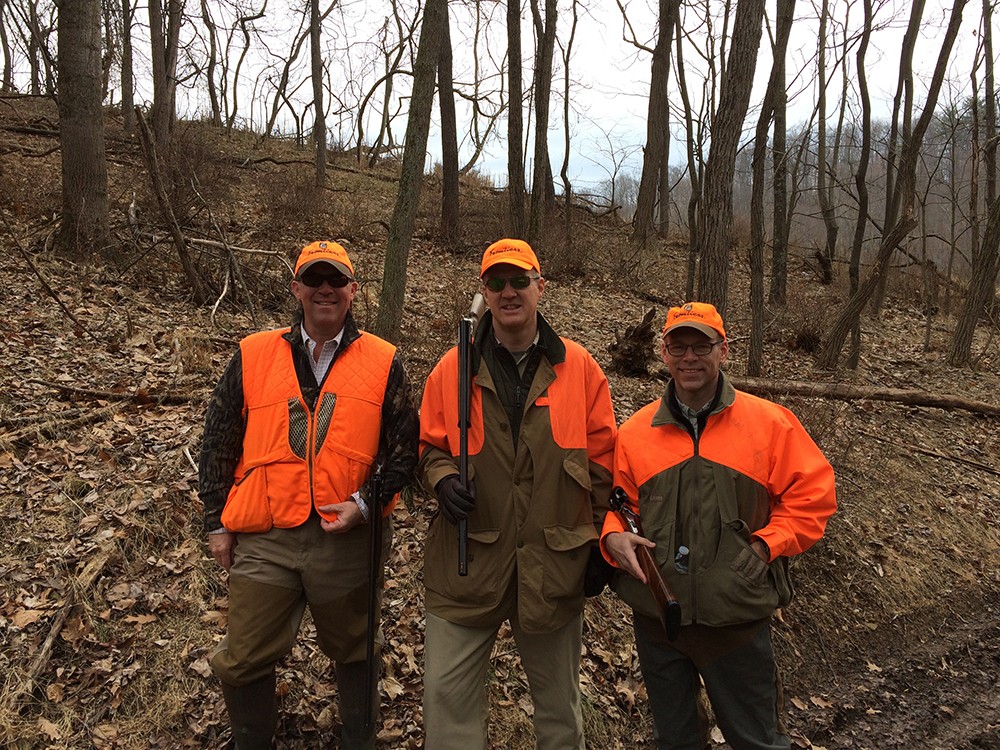 March, 2015: Recently, a few members of the Frontiers team were invited by some client friends to shoot at the historic Woodmont Lodge in Maryland. After a very harsh winter, it was nice to squeeze in one more bird hunt before the season's end. The Labrador retrievers were sure happy to have another day in the field! From the office, I made the short 2.5 hour drive with Ben Hoffman and Joe Linscott to this very scenic part of Maryland, tucked in the foothills of the Allegheny Mountains.
The Woodmont Lodge, near Hancock, MD, is comprised of approximately 3,425 acres. In 1995, Woodmont was acquired by the Maryland Department of Natural Resources and the DNR entered into a unique partnership and lease agreement with the Izaak Walton League of America. The league formed a local Woodmont Chapter to manage the leased 1,400 acres that includes the lodge, Camp Cleveland, lakes, and game farm. From October 1 to March 31 each year, the chapter has exclusive use of the 1,400 acres. Funds generated from their activities support the maintenance and operation of Woodmont and its conservation activities and programs.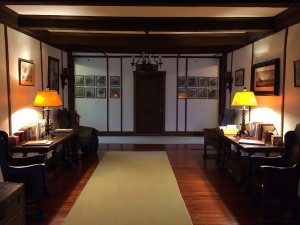 If only the walls could talk! Organized in 1870 as a premiere hunting club, Woodmont was in continuous operation for nearly 125 years. Seven presidents shot there, including Theodore Roosevelt. It was fun to read through the old guest journals, to look at the amazing photographs of past guests and to share in a very fun hunt at a lodge so steeped in tradition. On arrival, we enjoyed a very tough 50-bird sporting clays shoot, followed by a very fun clays experience in the "Grouse Butt," which is similar to a Five Stand but with nonstop shooting from a ton of angles. After a fun dinner with Maryland crab cakes as a starter followed by an amazing pheasant cordon blue (and then an Irish whiskey fireside), we were off to bed looking forward to the bird hunt in the morning.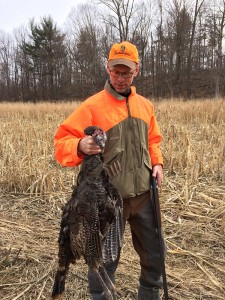 We shot pheasant and chukar partridge with incredible labs and very competent guides. The dogs hunted close with great noses and held flushes better than a lot of pointers we have shot with over at the best lodges in the world. We finished the day with a simulated European drive with very high and challenging pheasants and wild turkey, which on flight were tough!
When we are not off exploring the world for the top fishing and wingshooting available, it's nice to spend time locally in the field with great friends, clients and a shooting staff 100% committed to a world-class shooting experience!
By: Mike Fitzgerald