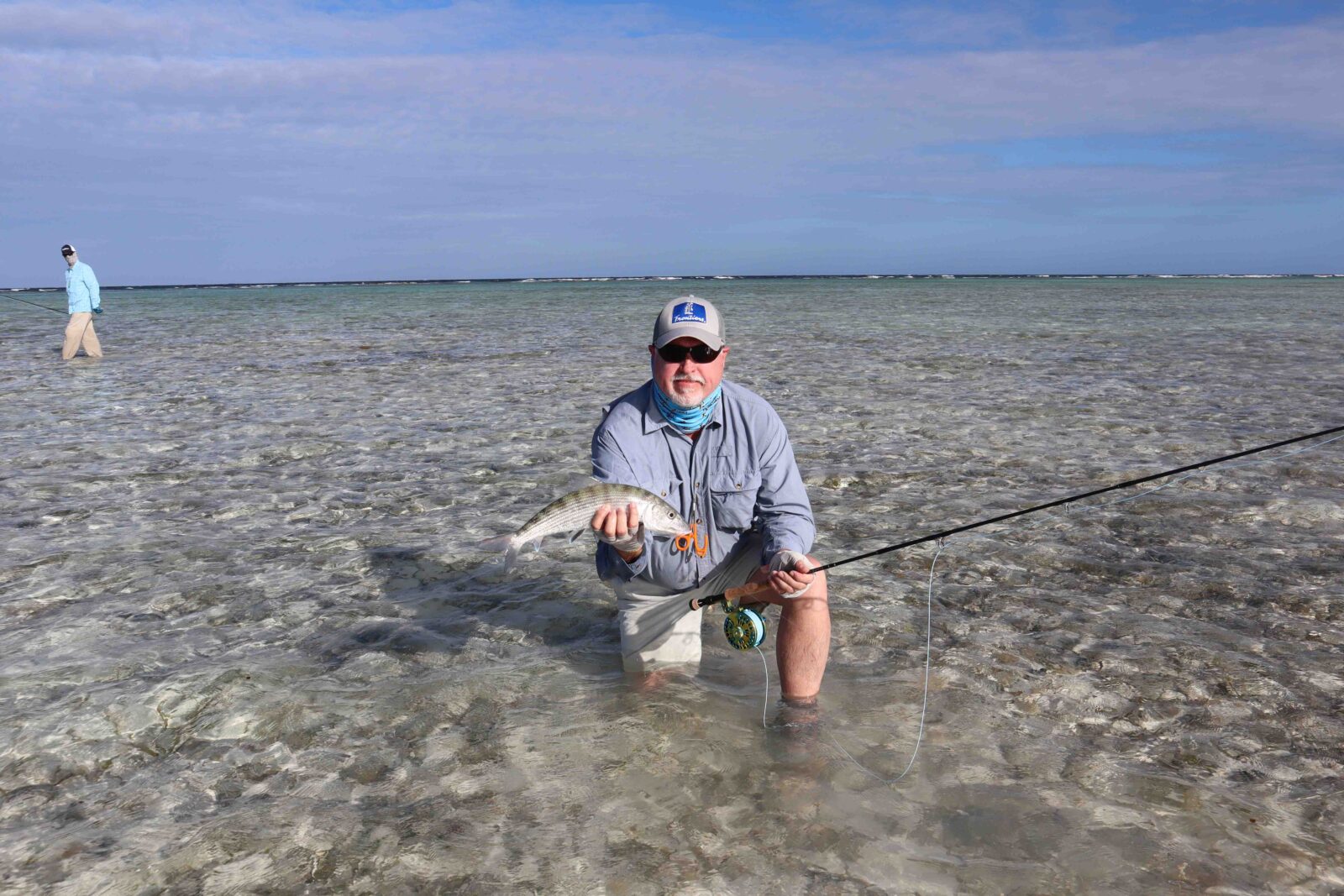 I recently had the opportunity to take a grand tour of Belize, visiting some of the lodges we represent. What I learned is there are some great destinations, each unique in their own way: Belize River Lodge, Turneffe Flats, El Pescador, Copal Tree, and Thatch Cay. Traveling with Bahamas Destination Specialist, Joe Linscott, over the next few months Joe or I will review the lodges visited. In my first entry below, I'll discuss our visit to Turneffe Flats Lodge.
Access Turneffe via Belize City. Upon arrival, after clearing immigration and customs, we were met by a representative of the Lodge and transferred to the marina where we boarded the Lodge's 48-foot Sportfisher for the 90-minute boat ride to Turneffe Atoll.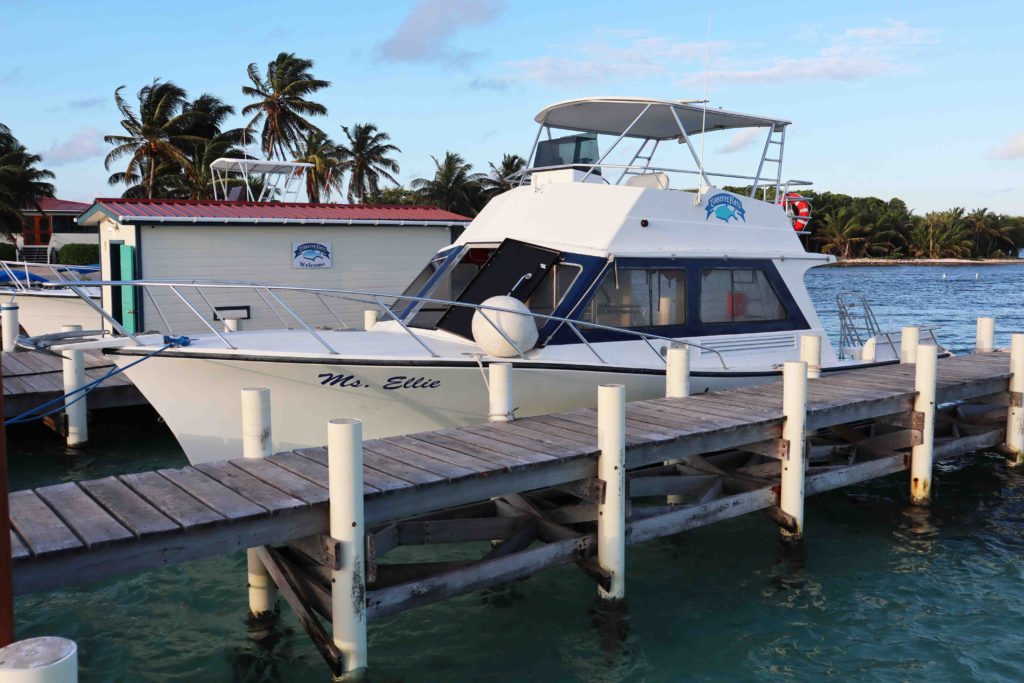 If first impressions mean anything, the first thing I noticed was that all the buildings, the dock, and grounds were well-maintained and very clean. The Lodge was well run, and daily activities were organized and on time. My compliments to owners, Craig and Karen Hayes, the Lodge Manager, Jad Donaldson, and the rest of the staff for a great destination.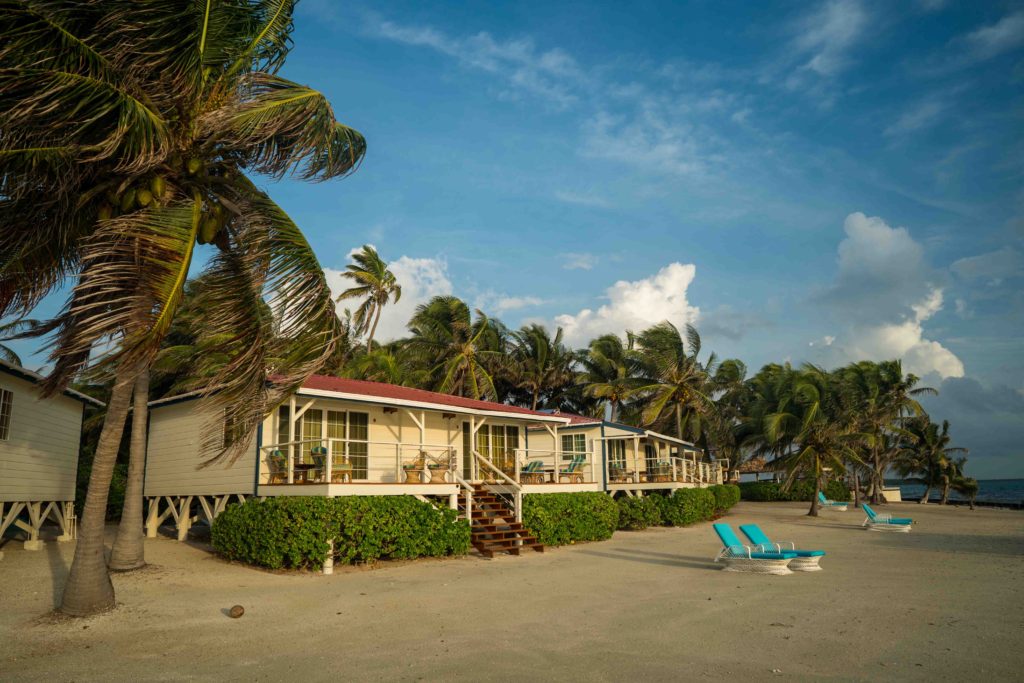 Fishing at Turneffe Flats revolves around bonefish, permit, and tarpon. We concentrated the majority of our fishing on chasing the always-elusive permit. Per usual, we had some good chances, but the permit lived up to their reputation as fickle, picky, and mostly disinterested. Joe managed to hook up on a fish only to have it come unbuttoned before getting it to hand. I've had plenty of experience fishing permits in the Yucatan, and the experience here seemed to mirror my many trips in Mexico – fish a flat and move, fish a flat and move. You spend a lot of time running from flat to flat, but that's what it takes if you are going to be successful. Permit are constantly on the move and most often your time is spent finding those magic flats on the right tide, holding fish that appear "happy."
We did spend some time chasing bones later in the afternoon. Bonefishing is done either wading the ocean reef flats or by skiff on the softer bottoms inside flats. Bonefish are plentiful on the ocean flats and the backcountry lagoons. Fishing the oceanside flats was way cool. At first, we would look out to the ocean and see three to four-foot waves coming in and wonder if conditions were even fishable. Once the waves hit the reef, poof, they disappeared like magic, leaving in most situations ideal conditions to fish for bonefish. We saw lots of tailing fish on the ocean flats. After catching a few at day's end, it was time to head back to the Lodge. For those who don't get enough fishing during the day, there is the large wadable "home" flat directly in front of the Lodge. We saw a tailing bonefish every morning and evening.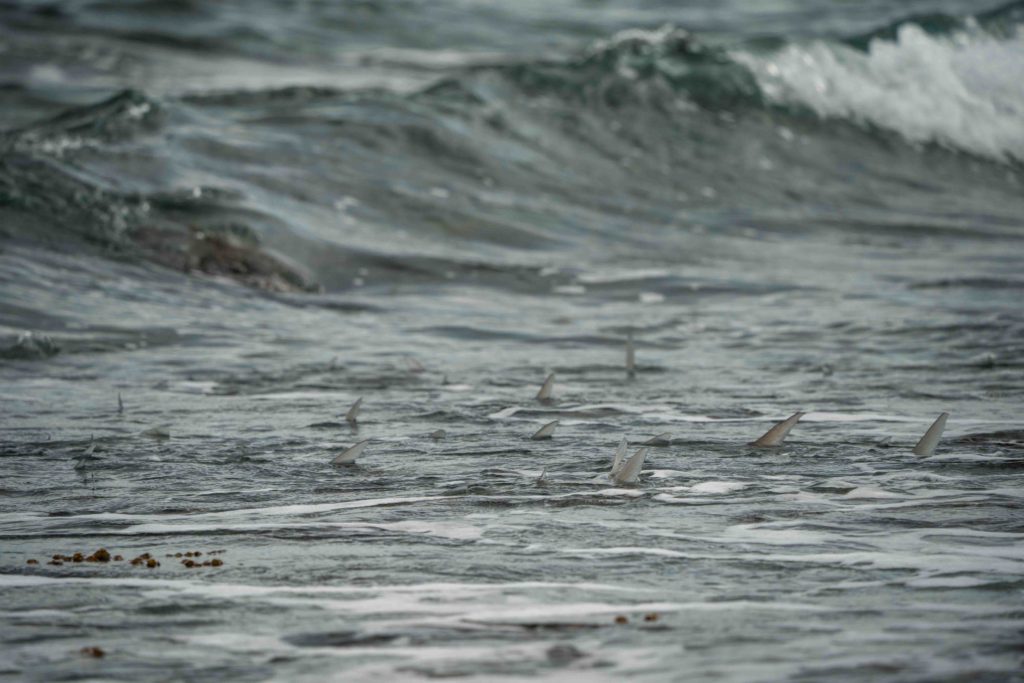 The Lodge uses custom-built 16-foot Dolphin Superskiffs with leaning bars for those that prefer them, rod holders, and all of the standard extras. The guides have VHF radios and safety gear at all times. For those who don't want to travel with their tackle, the Lodge has top-of-the-line rental tackle along with a full range of flies, leaders, tippets, and more in their well-stocked fly shop.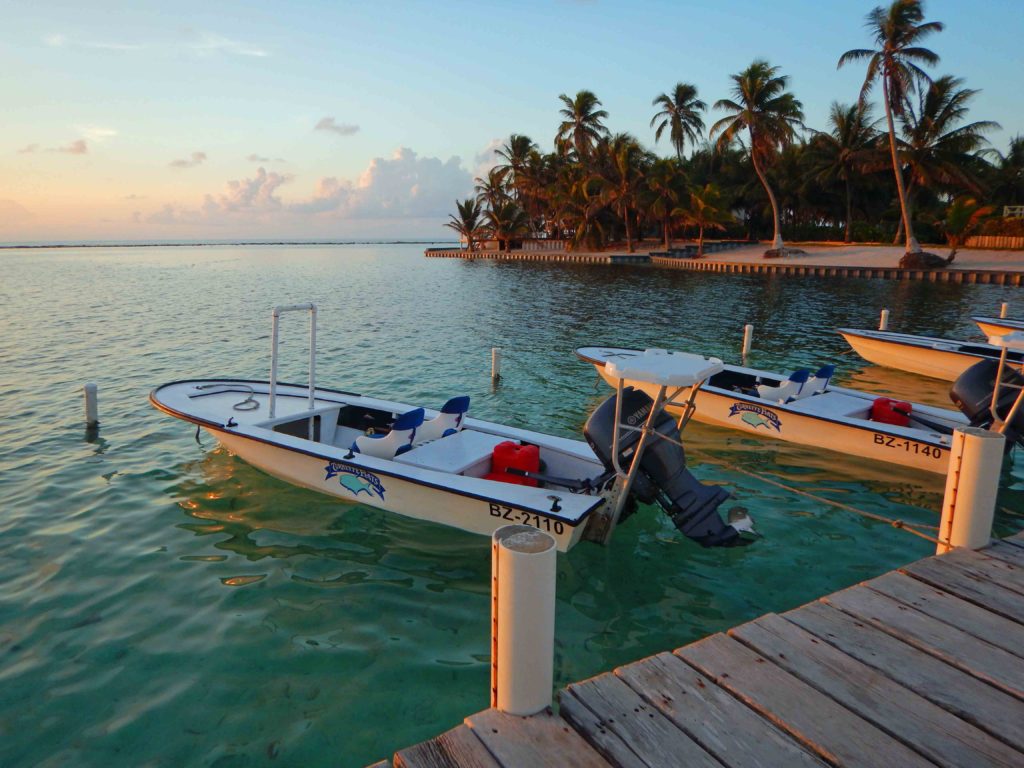 The Lodge and accommodations are some of the best we've seen anywhere in the salt, featuring a spacious dining and relaxation area, and bar, all located on the second floor. The Lodge office, fly shop, and rental equipment are on the first floor.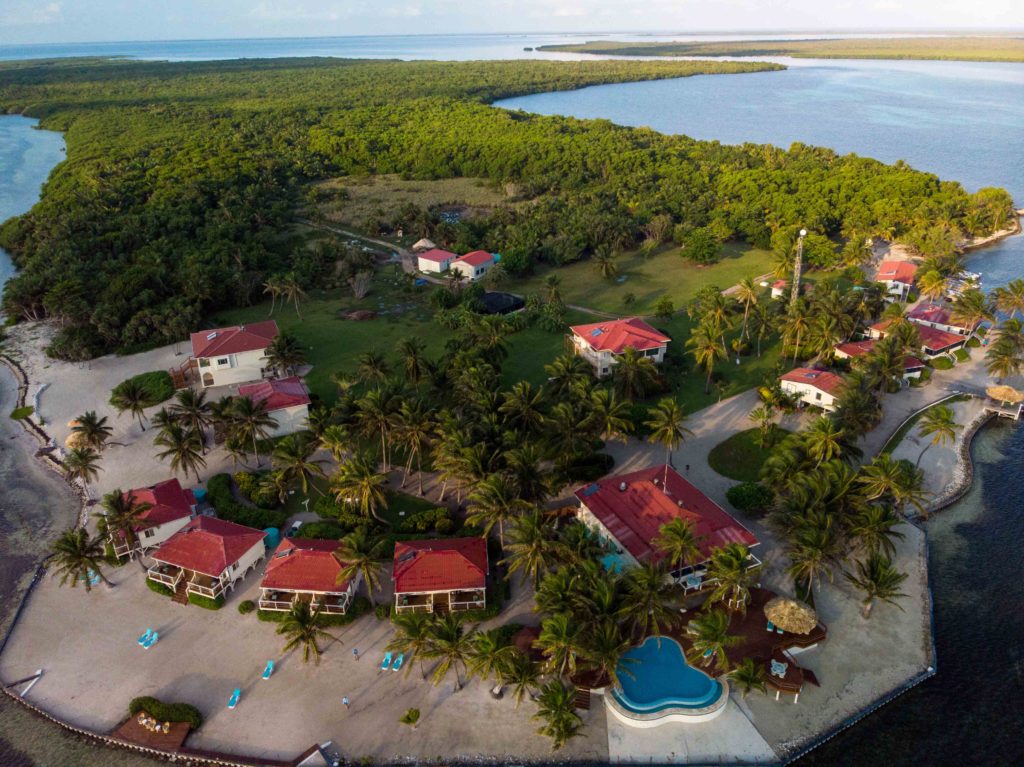 The most popular rooms are the tastefully appointed Beach Cabanas which feature two queen beds, air-conditioning, a large en-suite bathroom, and a walk-in shower. The small ocean-side veranda is a great place to relax with an early morning coffee or after-fishing beverage. The Garden, Reef, and Pelican Villas are perfect for small groups or families. They feature either two or three bedrooms with a common area set up as a living room, air-conditioning, large ensuite bathrooms, and walk-in showers.
The food during our short stay was very good. Breakfast was served ala carte with a daily special, or you could select individual breakfast items such as eggs, pancakes, bacon, sausage, toast. Dinners were on a set schedule for the week and feature chicken, beef, shrimp, fish, and, lobster and stone crab when in season. Frontiers can accommodate special diets with advance notice. Fishing lunches are ordered the night before from a good selection of options.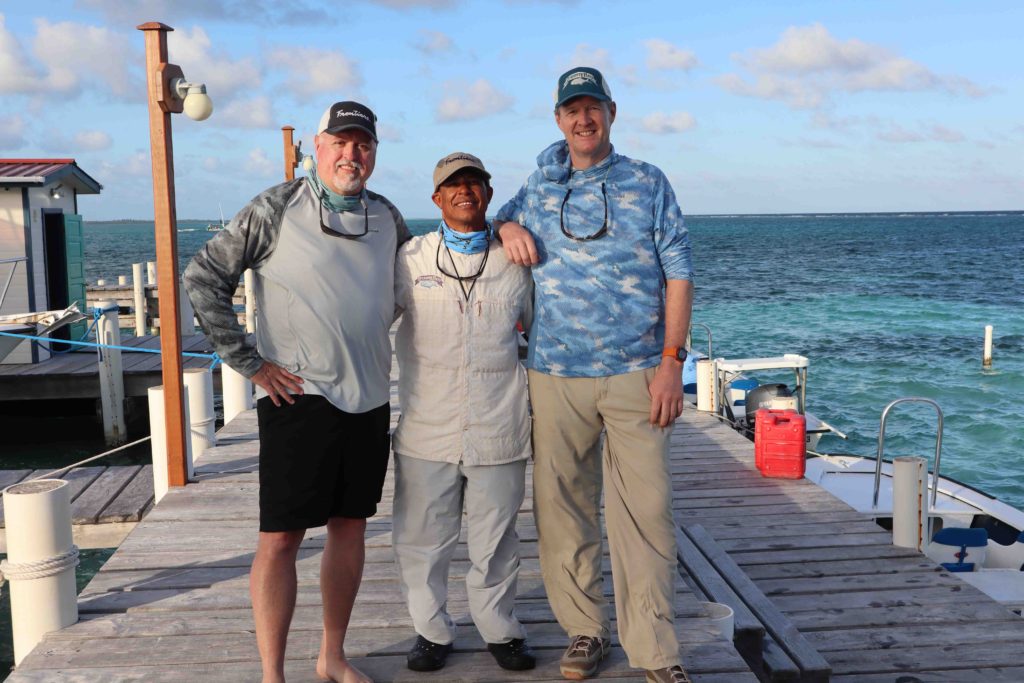 Overall, a short but great experience. Turneffe Flats is one of the finest fishing Lodges that I've had the opportunity to visit in the Caribbean. If only the permit were more cooperative…
By: Bob Artzberger