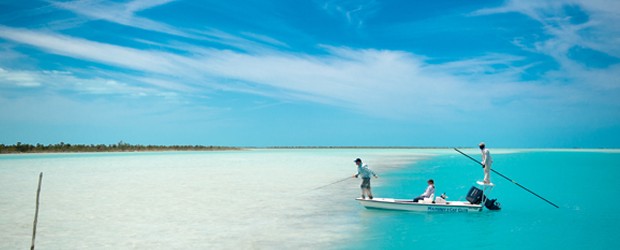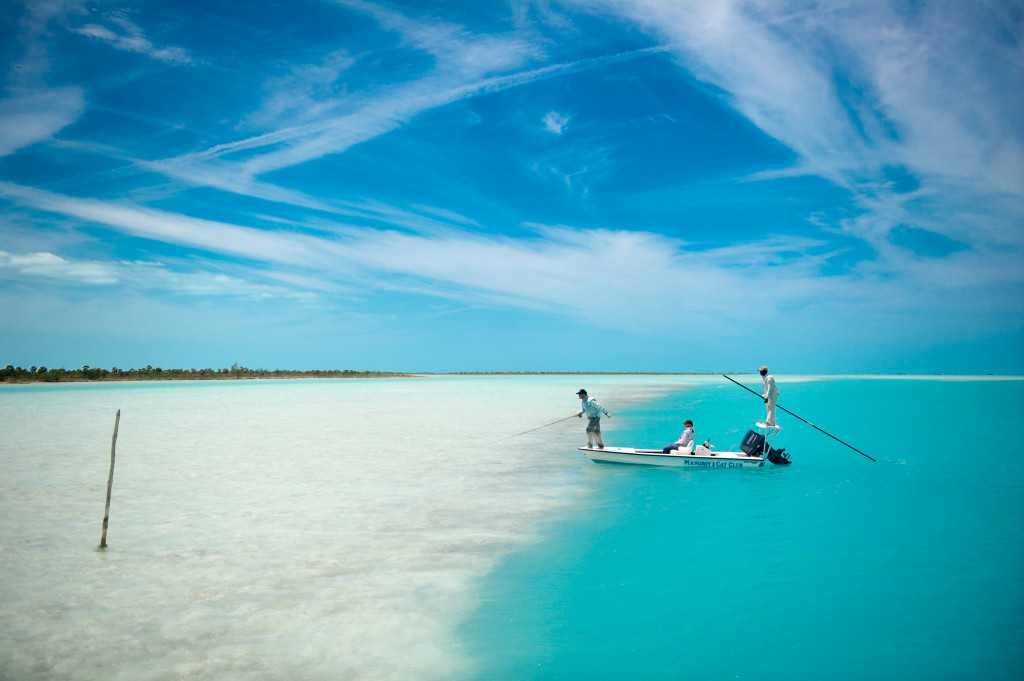 1. Beat The Rush, Avoid The Lines
A good majority of our clients wait until January to book their spring trip. Every year it can be a disappointing experience as the mid-March – mid-May time frame is highly sought after. There are still some choice dates available, but they are fleeting. Don't be a procrastinator. You know you want to do this. We make it simple to plan, book and carry out your trip.
2. Airfare Costs Will Only be Rising and Seats Will be Selling Out
Airline fares are already robust and with spring break and winter travel at a premium. It's not uncommon for flights to get absurdly expensive, and to even sell out soon. Don't allow that scenario to happen and prevent you from your well-deserved Bahamas bonefishing experience.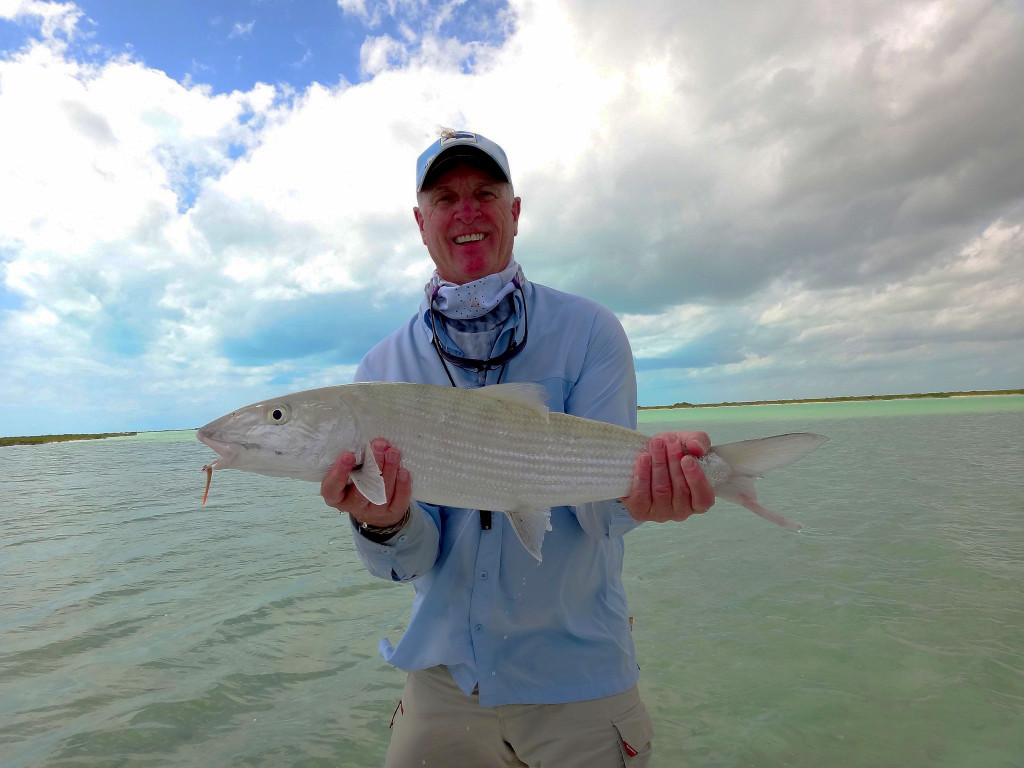 3. Recent Hurricanes Had Minimal Impact on The Lodges Frontiers Represents
We all know how memorable the 2017 hurricane season was. Names like Harvey, Irma and Maria are forever embedded in the minds of those impacted by them. The 2017 Atlantic Hurricane season was only the sixth on record to have three category five intensity cyclones. Fortunately, the lodges Frontiers represents all dodged these major catastrophes and experienced little damage other than the task of some landscaping clearing and minor property repairs. It was quite amazing to learn, lodge by lodge that all of them, for the most part, were left unscathed.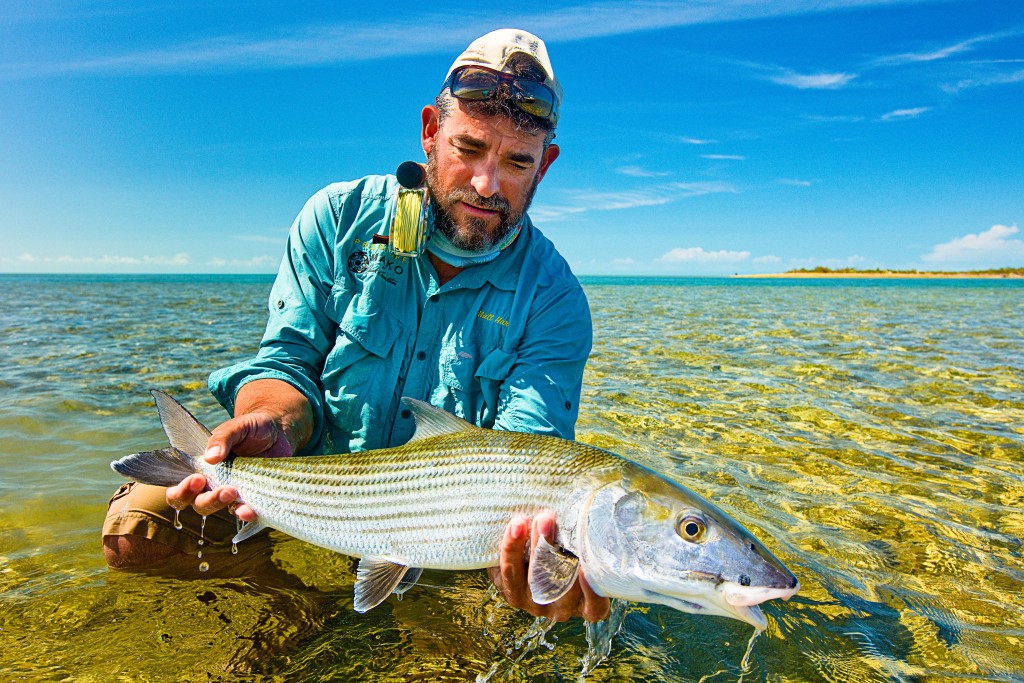 4. Some Lodges Offer Lower Rates in January. February and Early March
The months of January, February and early March are considered a shoulder season for Bahamas bonefishing. Many clients are hesitant to travel during this time frame. They shouldn't. Yes, cold fronts are not uncommon but seldom do they last more than a few days. The payoff, however, is before and after, you may experience some of the biggest and best bonefishing of the year. Fishing during these months will nearly guarantee little pressure from any other anglers; you'll likely not see another fisherman. You won't be disappointed when your March, April, and May dates are sold out.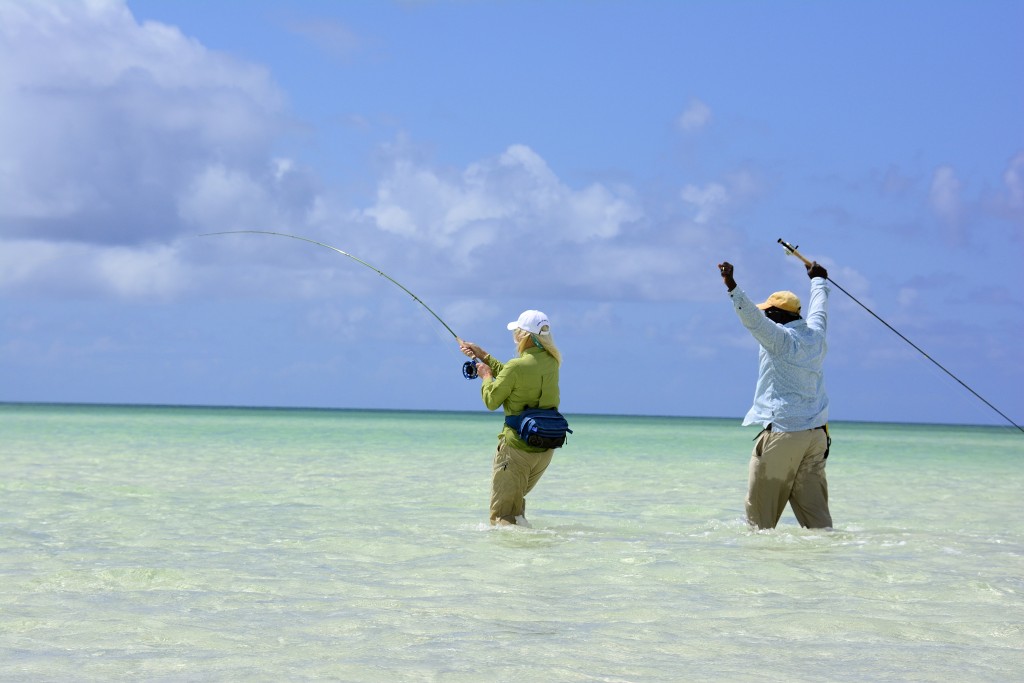 5. We Make it Simple to Book Your Trip
This is what we do and have been doing since 1969. Frontiers has been involved with developing some of the great sporting destinations in the world such as saltwater fishing on Christmas and Alphonse Islands, salmon fishing in Iceland and Russia, the sea trout fishing and dove shooting in Argentina just to name a few. These destinations all have a household reputation today. Our knowledge and ability to advise on sporting destinations around the world have only increased since then. We are a full-service travel agency and can book any commercial or private airfares here in our office. We'll locate the best flights and connections and often get you the best fares for these flights. We have personal experience with all of our lodges and can compare and contrast any you may be considering. It's these unbiased opinions you simply won't receive if contacting the lodge directly.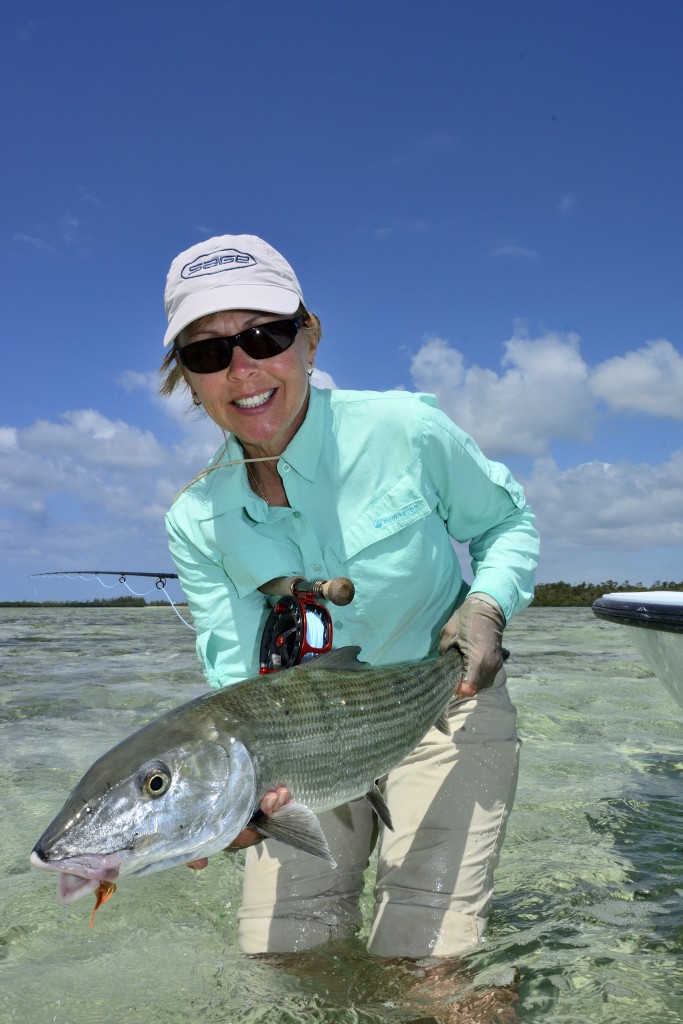 6. The Cooler Months of Winter and Early Spring are Prime Times to Catch Big Bonefish
The Bahamas offers some of the best bonefishing on the planet not only in sheer numbers of fish, but a legitimate shot at fish 10 lbs or more. The shoulder season of January, February and early March can have ideal weather conditions and big bones that are well rested from little angling pressure. Don't disregard these months, they can be exceptional.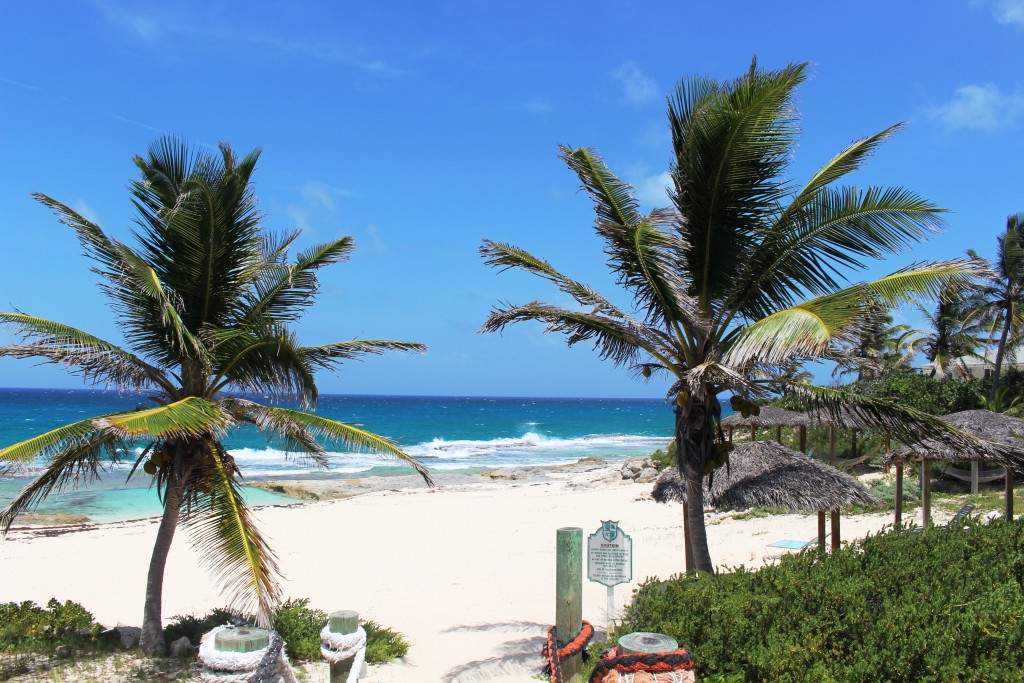 7. The Weather in the Bahamas Will Likely be as Good or Better Than Your Hometown
On average the Bahamas experience 340 sunny days annually. The winter low temperature is 70 degrees with a dip of just five or six degrees at night. Unless you reside in south Florida or Arizona or southern California, it could be months before your home sees a daily high temperature of 70. Bonefish thrive in this climate year round. Regardless of the month, when the weather is good, the fishing is good and with the sun shining so frequently, you're likely to experience both.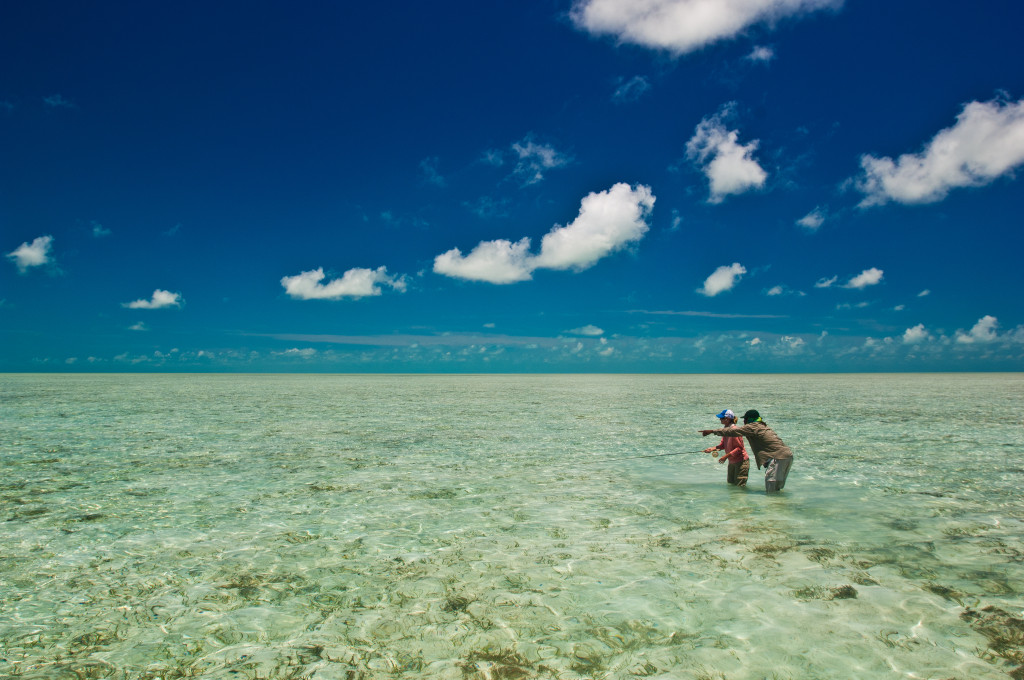 8. Reserve your Favorite Guide and Fish the Best Tides
We've seen a noticeable increase in booking a trip to the Bahamas the last few weeks. Space is filling up quickly at all of the lodges we represent, so if you have a favorite guide or a preferred tide to fish, I strongly encourage you to not wait any longer.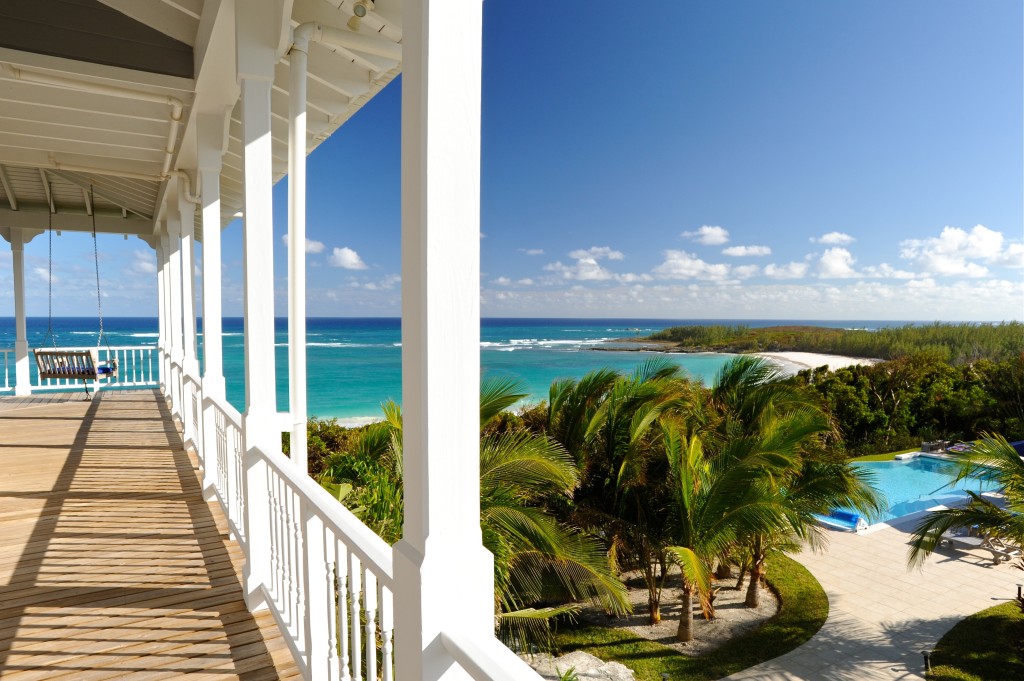 9. Our Bahamas Portfolio of Lodges Offers Something for Everyone
Whether you're a novice, intermediate or highly accomplished angler or a non-angler, we have something for you. Never fished for bones and want to get lots of shots? No problem. Want to target only big trophy bones? Got you covered. Looking to bring your non-angling spouse and have activities to keep him or her occupied? Check. Looking for the perfect tropical getaway with the family with some bonefishing, reef fishing and even blue water fishing available? We can help. Prefer your own room to escape your snoring angling buddy? You bet.
Let us know what your ideal vacation is and we'll match it up with one of the great longstanding relationships we have with all of our lodges. We'll do all the legwork to get you there and upon arrival confidently hand you off to the lodge staff and allow them to show off their high level of customer service and expertise.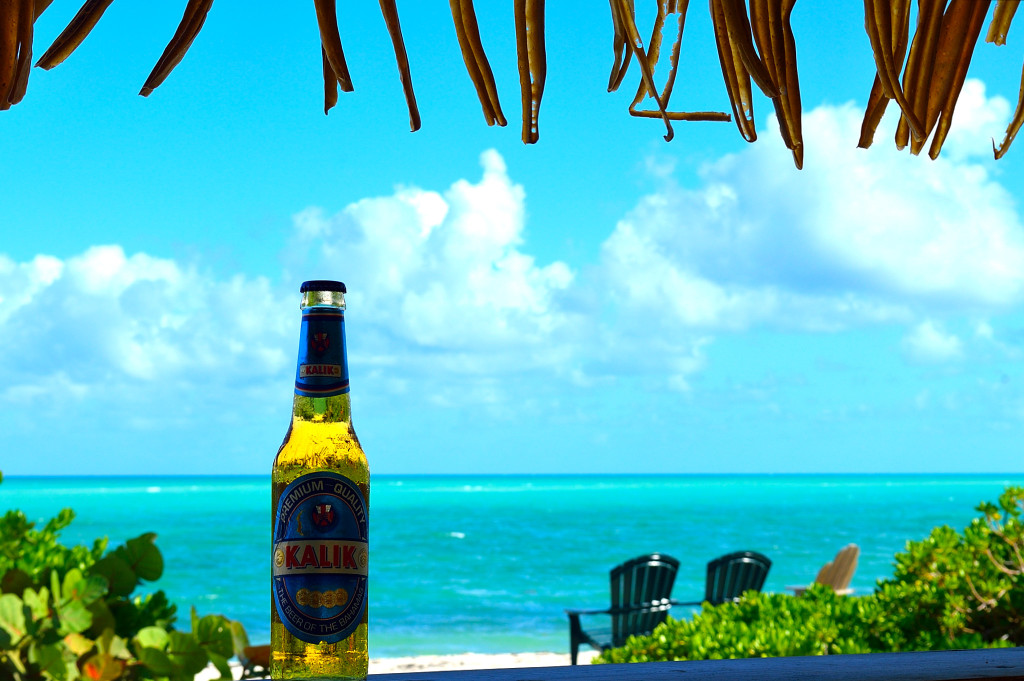 10. You Owe it to Yourself
It's a long winter, the days are short and the winter doldrums set in. A bonefishing trip will do wonders for your soul and your mental health. No one returns from a bonefishing trip wishing they didn't go. It's all about the experience! Frontiers has been doing this for decades and me personally, I'm entering my thirteenth year. Let us plan your trip door to door! And once again, we can book your commercial or private airfares in-house and select the best schedules and often get the best fares. We've been there, done that, and pride ourselves on offering you an unbiased opinion comparing and contrasting all of our properties. We'll hone in on the ideal venue for your fishing trip and make your dreams become reality. But don't wait, the phone is ringing and my inbox is filling up.
By: Joe Linscott