Top 4 Important Steps to Prep Your Dogs for Bird Shooting Season
Sept, 2020: With our grouse, waterfowl, and pheasant season in Pennsylvania a month away, now is the time to get your bird dogs ready for the season. I have a wonderful flushing and retrieving Labrador from Diamond R Kennels in Bozeman. The newest member of our bird hunting family is Lakland, a working English Cocker from Ryglen Gundogs. We have been working our dogs over the last weeks, preparing them for the season ahead. While Lakland is too young to be in the field this year, it's been fun getting him birdy.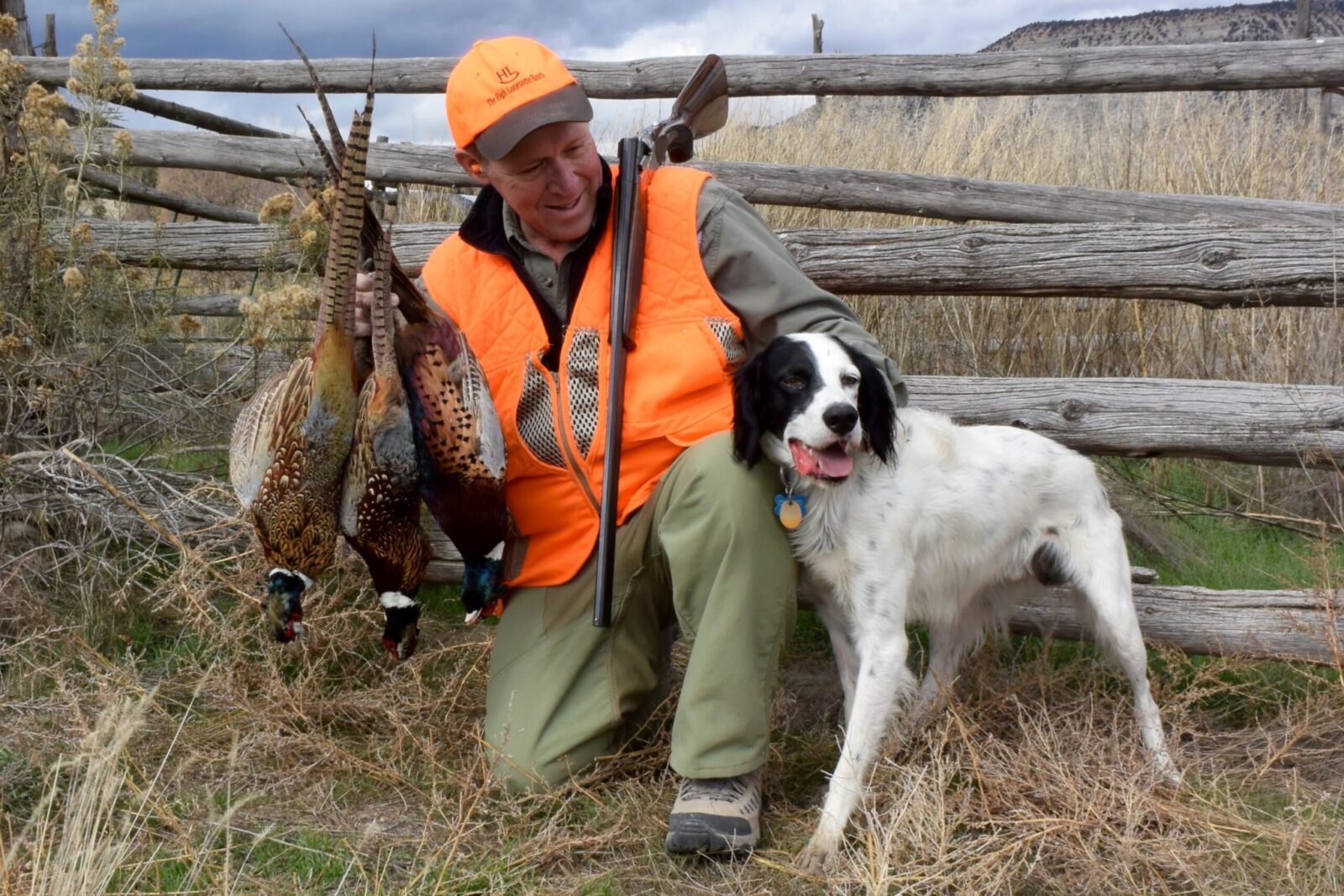 There is lots of advice on what to do to prepare for the bird hunting season ahead. For our dogs, some of the most important steps are:  
Pheasants Forever suggest a clean bill of health – First things first – A preseason wellness examination will help establish your dog's health and physical condition. Dogs that are not in condition are at risk for heat stress and injuries, particularly if they start working too hard, too soon.
Tiptop shape – If your bird dogs have been laying around in air conditioning and happily retrieving a handful of thrown bumpers from time to time, now is the time to get them in better shape. Starting longer walks, which benefits you and your companion, is essential. Dogs that are preconditioned for hunting are less likely to sustain musculoskeletal injuries. Conditioning is the process of getting dogs' joints and muscles in good shape so that when they are asked to do something that takes great physical effort, they are less likely to get hurt.
Ducks Unlimited suggests that basic obedience should be an integral part of your off-season training – Heel, sit, stay, whistle, and steadying drills should all be addressed. Now is the time to ramp up the training to ensure that your dog understands commands a month from now in the field.
Get birdy – Re-introduce the dog to birds before the season. That is, replace your plastic or canvas bumpers with frozen or live birds. You can also tape wings to your bumpers. They will become a lot more engaged!
If you want to travel with your dog, some of our favorite shooting lodges in the Lower 48 are dog-friendly and welcome clients to bring their dogs. There is some outstanding 2020 availability!  
Cheyenne Ridge Signature Lodge
Cheyenne Ridge Signature Lodge is a first-class pheasant hunting facility with a rich heritage and modern luxuries. Located 20 miles north of Pierre, SD, this region has some of the finest pheasant hunting in the Lower 48. If you're a bird hunter with a taste for the finer aspects of sporting life, there's no better place to indulge.   
October 11-15 (3-days) – four shooters  
October 14-18 (3-days) – eight shooters  
The Flying B Ranch in Kamiah Idaho has exclusive outfitting rights to over 740,000 acres of the Nez Perce and Clearwater National Forests. This first-class operation offers managed bird hunts for ringneck pheasant, chukars, and Hungarian partridge. Wild blue and ruffed grouse, as well as valley quail, thrive in the surrounding mountain ranges. Each outing is a personalized experience offering plenty of shooting with no bag limits. With six species of upland game birds to shoot, your hunt will cover a wide variety of habitat from timbered ridges and brushy draws to canyon sides and open pastures.  
October 11-15 (3-days) – 10 shooters  
Rio Piedra Plantation is located alongside the Flint River's picturesque banks in the heart of Georgia's Plantation Belt. The Plantation combines an unparalleled commitment to exceptional wingshooting with first-rate accommodations, "relaxed five-star dining," gracious service, and luxurious surroundings. Rio Piedra is uniquely located in the heart of the Classic Plantation Belt, which stretches for roughly 100 miles through southern Georgia and north Florida. The population density of Bobwhite Quail here is unlike that of any other place on earth.  
November 27-30 (3-days) – 6 shooters  
There is also decent availability between December 10 and 22. I am also hosting a group on January 31 – February 3, 2021. We still have a room or two available if you'd like to join me in Georgia in the New Year.