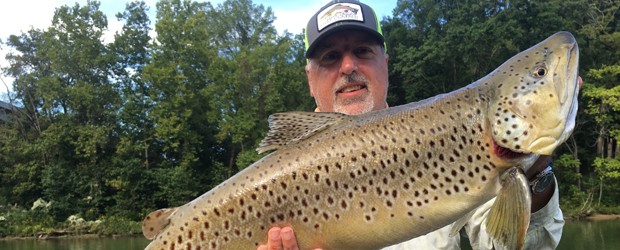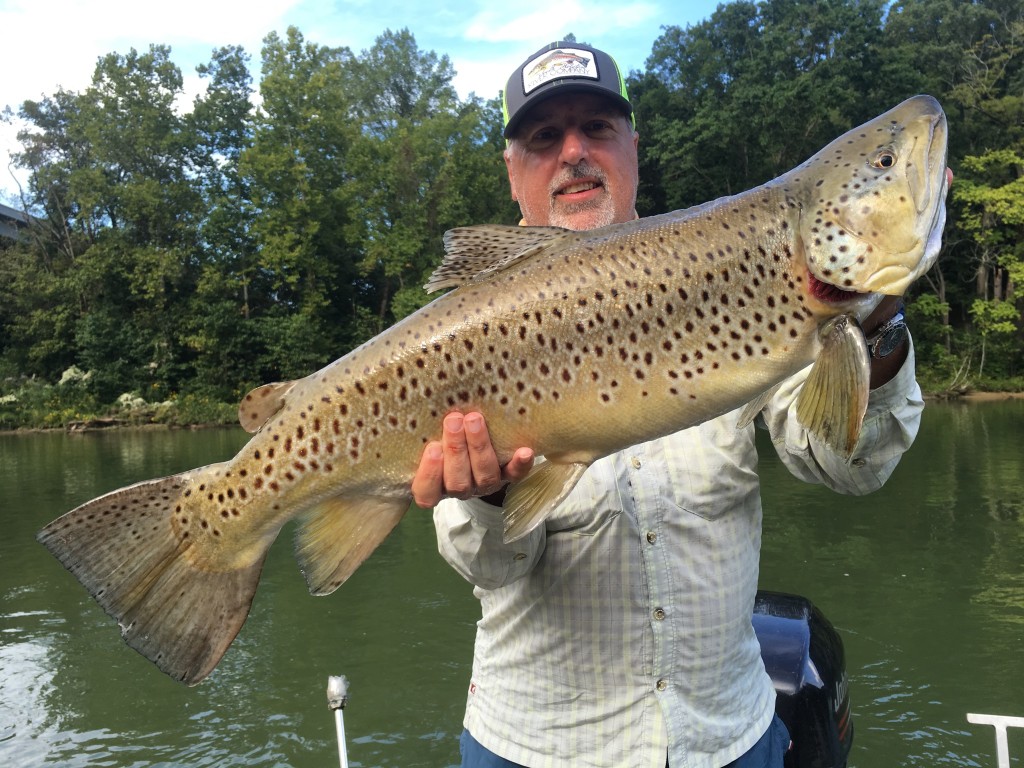 Having a sister who lives on Boone Lake in eastern Tennessee is great. She thinks we come to visit her, but in the back of her mind, I'm sure she knows it's mostly about fishing. With two great tailwater fisheries – the South Holston with its incredible summer long Sulphur hatch and the Watauga minutes away – it doesn't get much better.
There are other waters worth the time and effort to explore as well as my brother found out last weekend. He did the six-hour drive from Pittsburgh to fish the South Holston along with one of those "other waters" and hit a brown trout jackpot. He managed to land the pictured 16-pound brown trout on a large streamer.  During the day, he also managed to land amongst others, a 12 pound and 7-pound brown as well. Not bad… 35 pounds between three fish. They grow them big in Tennessee.
If you would like to check out the fishing in eastern Tennessee, the South Holston River Lodge would make a great base to stay and explore. With an estimated 4,000 – 5,000 wild brown and rainbow trout per mile, the South Holston is a fly fisherman's mecca. If you want to hear more about my brother's trip to South Holston, give me a call at 1-800-245-1950.
By: Bob Artzberger