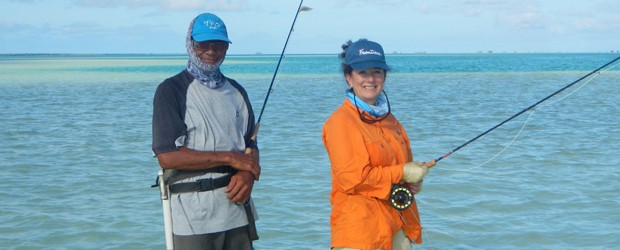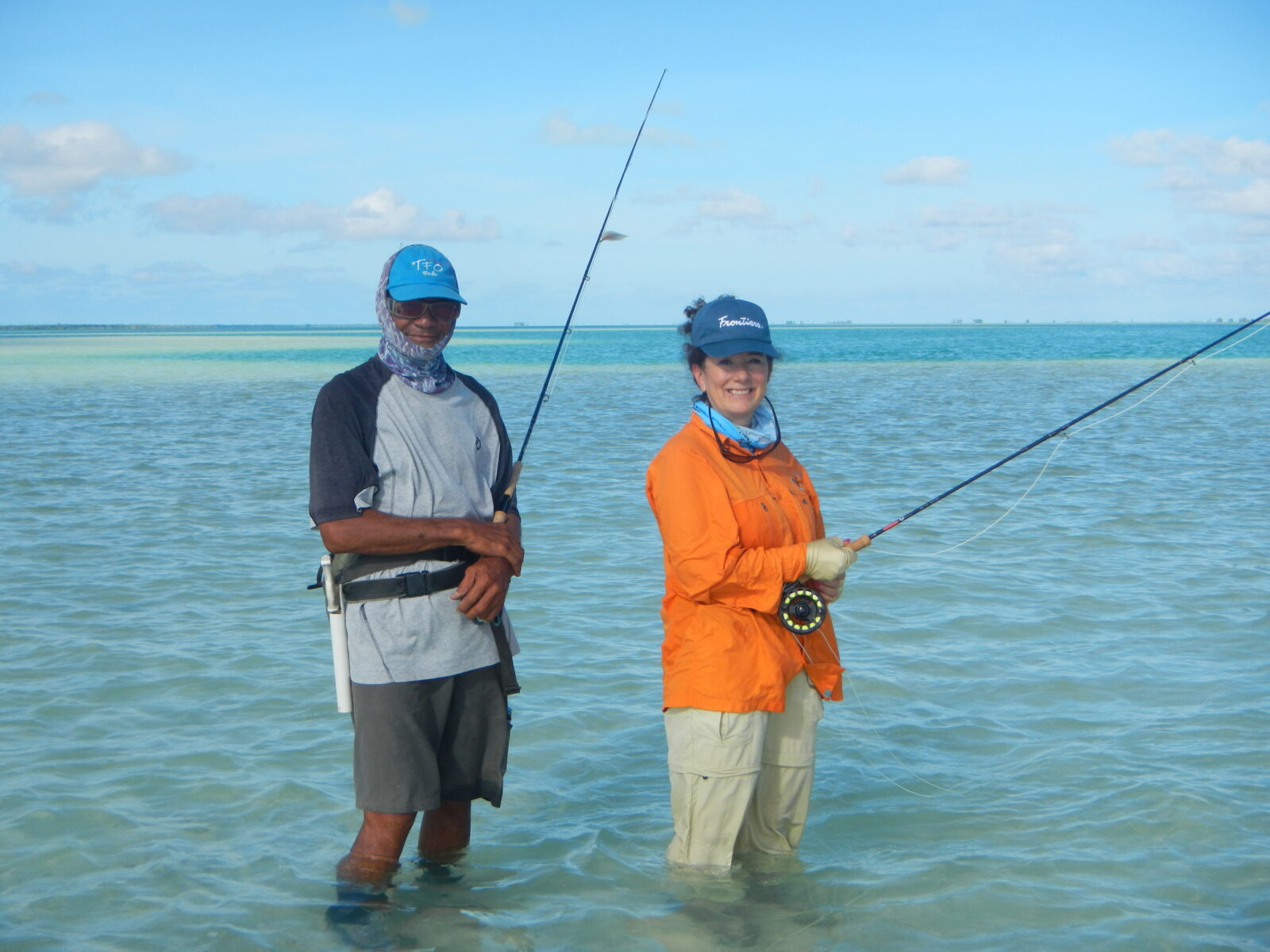 Frontiers co-founder, the late Susie Fitzgerald, had an innate knack for knowing if a destination would appeal to distinguished fly fishers worldwide, and Christmas Island was no exception. When she and her husband, Michael, first cast their eyes and flies on these vast flats in the early 80s, Susie had no doubt that these waters would also transfix anglers across the globe. Her dream of transforming Christmas Island into a famous wading destination never diminished. Susie took countless trips to this island over 30 plus years to convince the islanders and the Kiribati government that their precious, natural gift could and would positively affect their economy. In our office, Christmas Island is fondly referred to as "Susie's baby."
Susie's first task was persuading the Kiribati government that fishing would create jobs and that, yes, anglers from all over the world would come to their island just to fish. I'm sure it was a notion that must have sounded crazy to them at the time, as the locals shyly smiled in response to the idea that people would pay to fish in the waters they used every day for free. After she overcame the "tourism potential" hurdle, Susie's next step was to encourage the islanders to discontinue eating the bonefish. Although this sounds easy enough, I recall it being a rather long battle. Forcing this change on islanders who subsisted from the sea and telling them what not to eat did not go over well. As you may have deduced, Susie was tenacious. Her argument that there were plenty of other fish in the Pacific to eat, bonefish were too bony, and this was to be a new thriving economy took several years to win. What finally worked was Susie's encouragement that they should eat the meatier and abundant milkfish. To further ensure an ample stock, under her encouragement, milkfish ponds were constructed. Alas, there would be no need to eat bonefish with the endless milkfish supply. They agreed. Big sigh of relief and a smile from Susie as she continued towards her goal.
Once these first major obstacles were overcome, there were the more common logistical ones to be expected of any new business. At that time, Susie worked side-by-side with the Captain Cook Hotel to meet our anglers' expectations in terms of accommodations, food, boats, guides and a typical fishing day.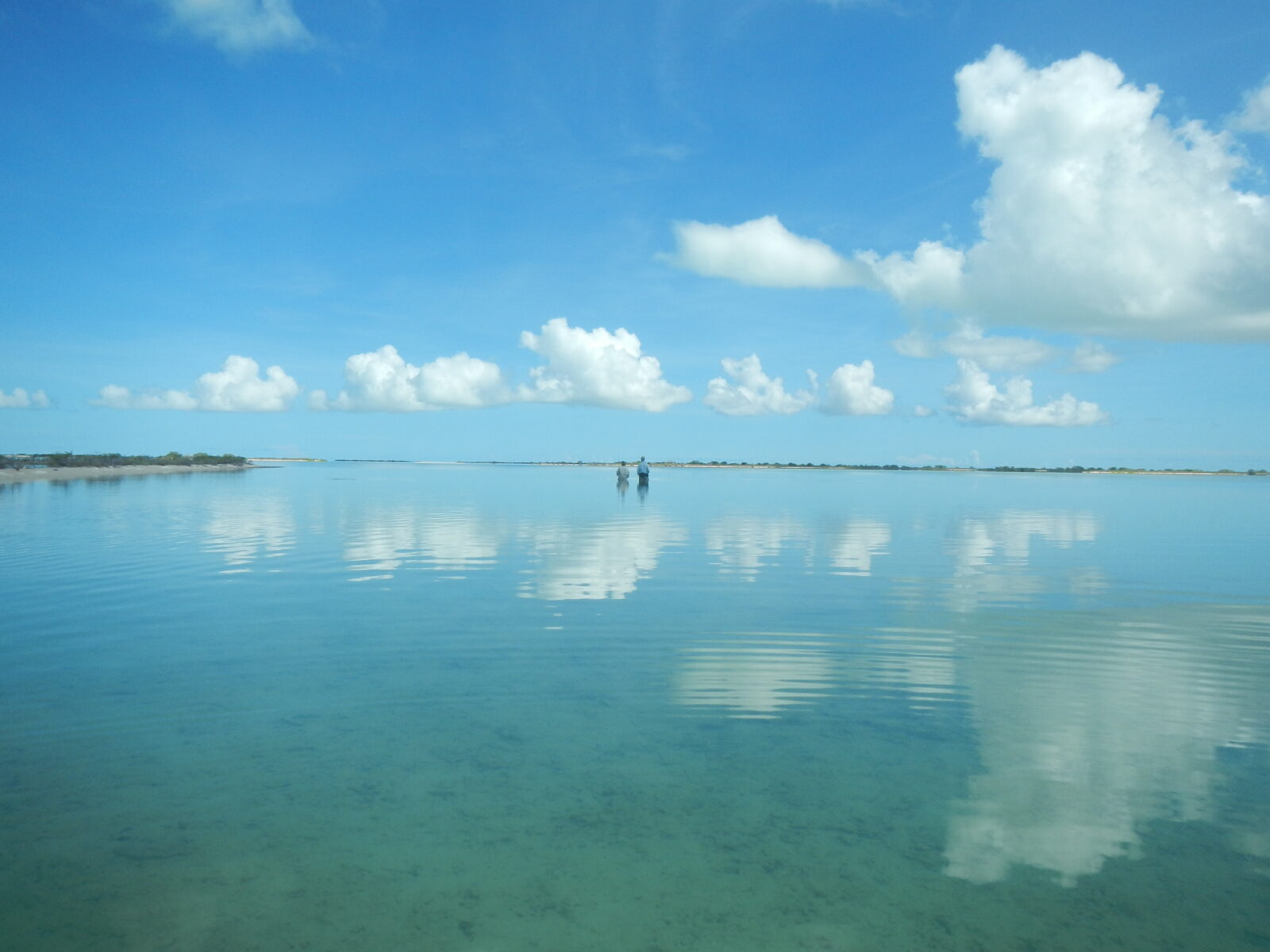 One islander in particular understood Susie's dream and worked closely with her to fulfill it. This islander, Moana Kofe, was born in Tuvalu and has traveled throughout the South Pacific fishing in every locale possible. Moana's father was a doctor and his mother a nurse, which gave Moana the opportunity to hone his bonefishing skills while they provided medical care on the South Pacific islands. Moana especially loved Christmas Island and settled there to raise his family of five.
Moana sensed how Susie's dream could permanently and positively affect his life as well as so many others on the island. He and Susie became true and fast friends, working together towards a common cause. Moana was instrumental in helping Susie attain her goal. Christmas Island is now officially known for being an outstanding bonefishing destination and has been (or is) on every angler's bucket list.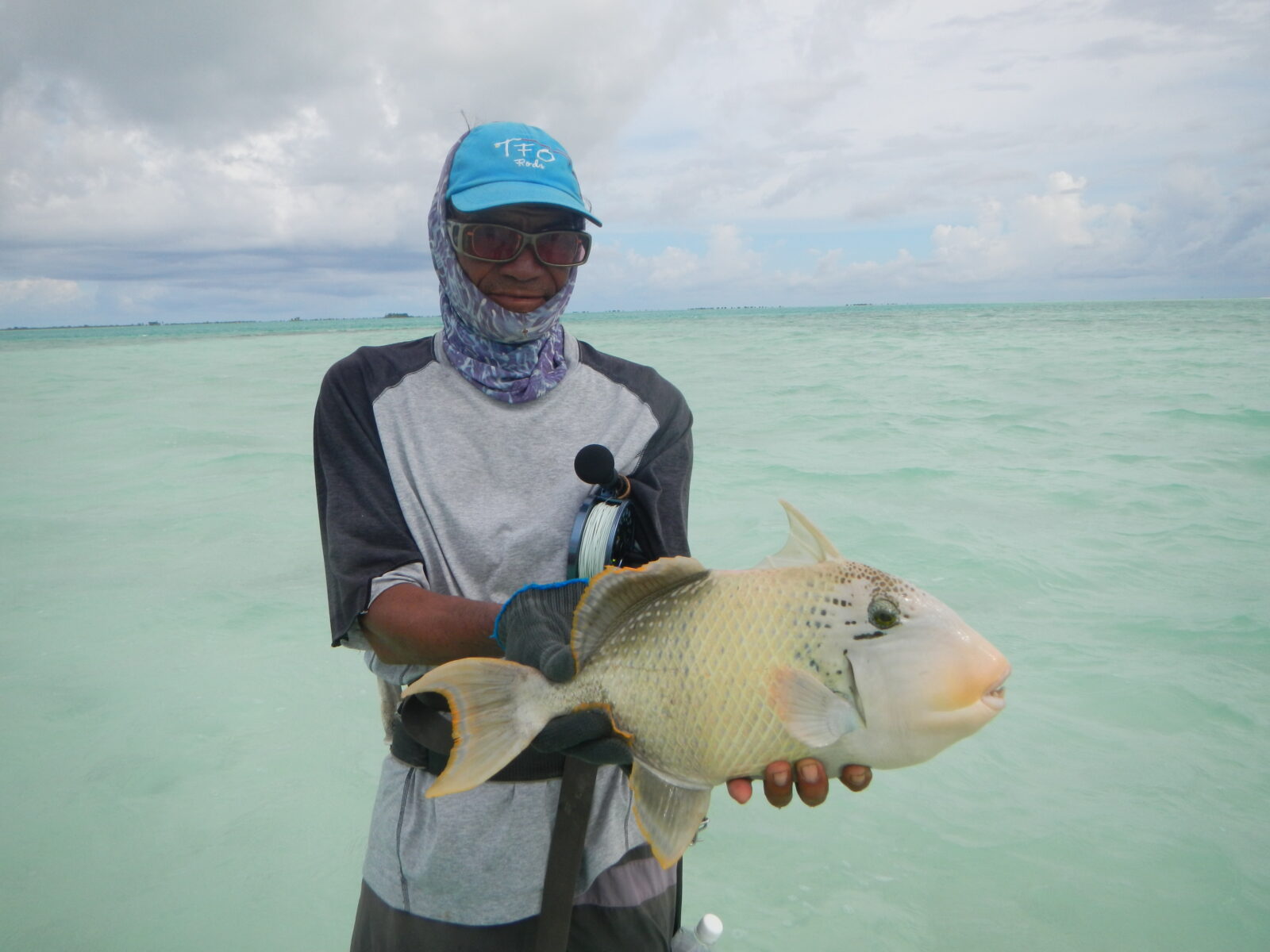 The many anglers who have met and fished with Moana Kofe can attest to his being an exceptional fishing guide. Like Christmas Island, he too is one of a kind. He has a soft approach and guides with patience. His kindness and a sense of humor ensure that you will not be frustrated with any mis-casts and botched opportunities. As you walk the flats, he imparts his knowledge of fishing and gives you a humbling appreciation for the sport. With his immeasurable experience, Moana helps you to think like the fish. He is a veritable legend in his own time, the first fishing guide of Christmas Island.
We have clients who have taken over 30 trips to the island and have fished with Moana innumerable times. They will agree with me and also say that Moana is not just another guide. He is a delightful friend and as true a fisherman as you will ever meet.
For those who have fished with him and for those who have not had the chance, please enjoy this short interview with my hopes that it captured some of his essence. To think this is all started with one stubborn lady's dream. Moana speaks fondly of Susie Fitzgerald and all they went through. His appreciation for her devotion to this little South Pacific island and how she changed it and his life is as vast as the flats.
Authors Note: Frontiers is currently working with the Ikari House where Moana Kofe is the Fishing Manager and still guiding.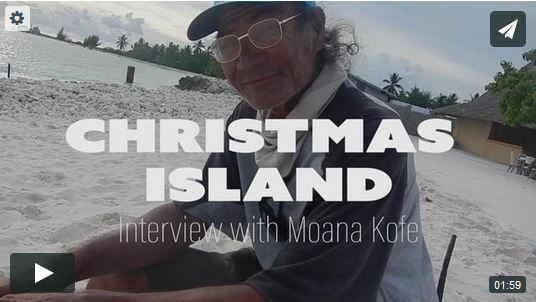 By: Line Bouthillette