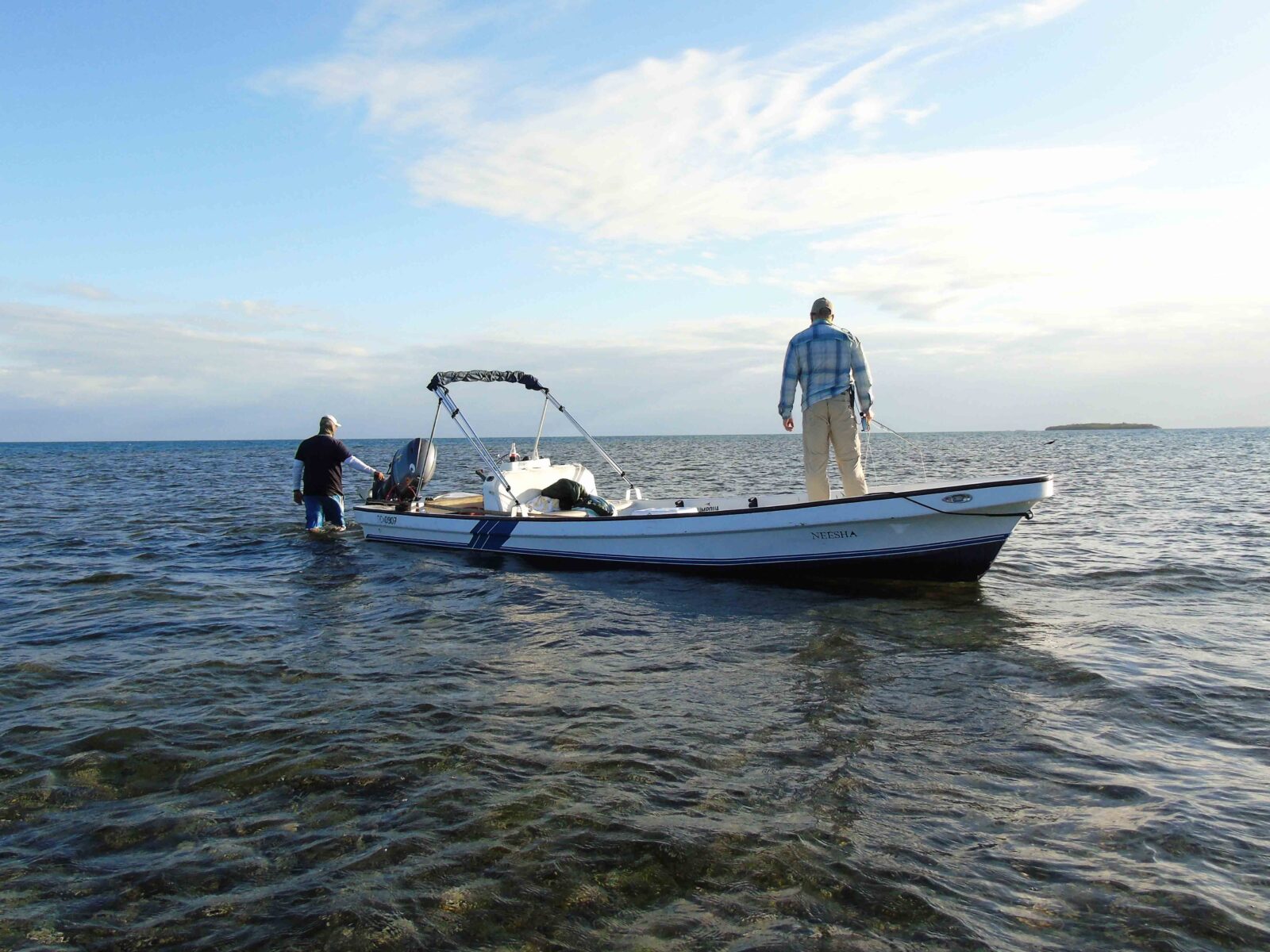 Thatch Caye: Our First Look at an Eco-resort With Great Permit Fishing Opportunities
January in the northeast, more specifically northern New England – I thought it might be a great time to plan a visit to see some lodges in Belize. I'll tell you in advance that while we were in Belize the temps back home in Maine dipped to -6 Fahrenheit for three out of the six days we were away. We arrived at 80 degrees in Belize City after a long day of travel, including stops in Philly and Miami. We were almost there. There being Thatch Caye Resort, nine miles off the coast of Dangriga, Belize. An easy 15-minute flight out of Belize City to Dangriga via Tropic Air put us almost dockside for our 25-minute boat ride to the Caye. The crossing was both dry and comfortable via the lodge's super-panga powered by a 300 hp Mercury. After a brief island orientation and a welcome rum drink, we settled in.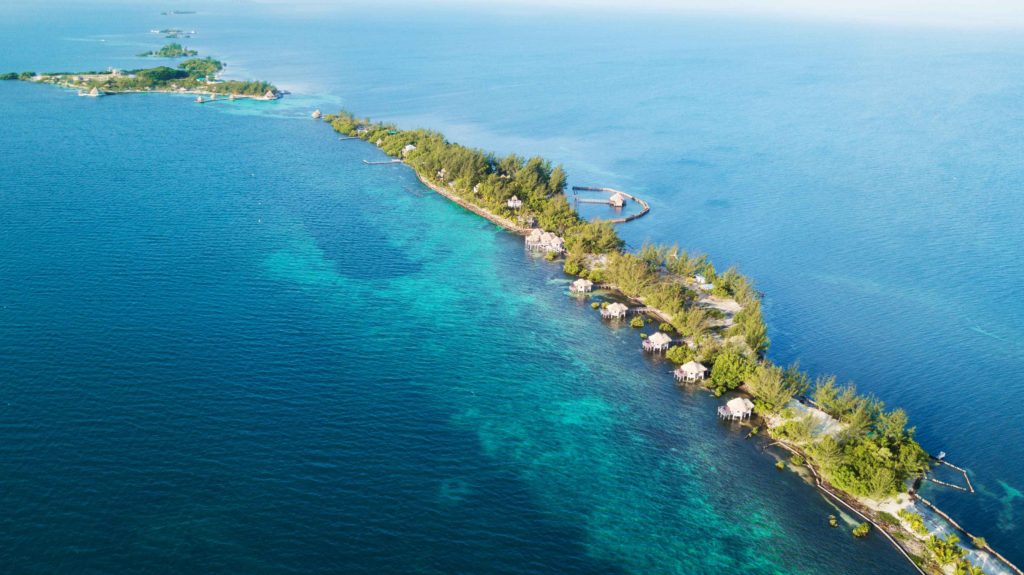 Thatch is what most people would refer to as an "Eco-Resort." The lodge has over-the-water bungalows, stand up paddleboards, kayaks, snorkeling, lobster skewering excursions, reef fishing, tiki huts, rum drinks, and ice-cold Belikens, all tied up in an all-inclusive wrapper. What interested my wife Tori and I was the fly fishing, specifically the permit resource available throughout an expansive system of small cayes and pancake flats in an area collectively known as "permit alley." Lincoln Westby, affectionately referred to as the "permit master," is the owner of nearby Blue Horizon Lodge. He, along with his stable of experienced permit guides, has taken up residency at Thatch while the sale and renovation of his property take place. The timeline for that is not yet known. What is known is that Thatch Caye now offers fly anglers access to great guides, a killer permit resource, and a temporary home away from home akin to a very swanky Gilligan's Island.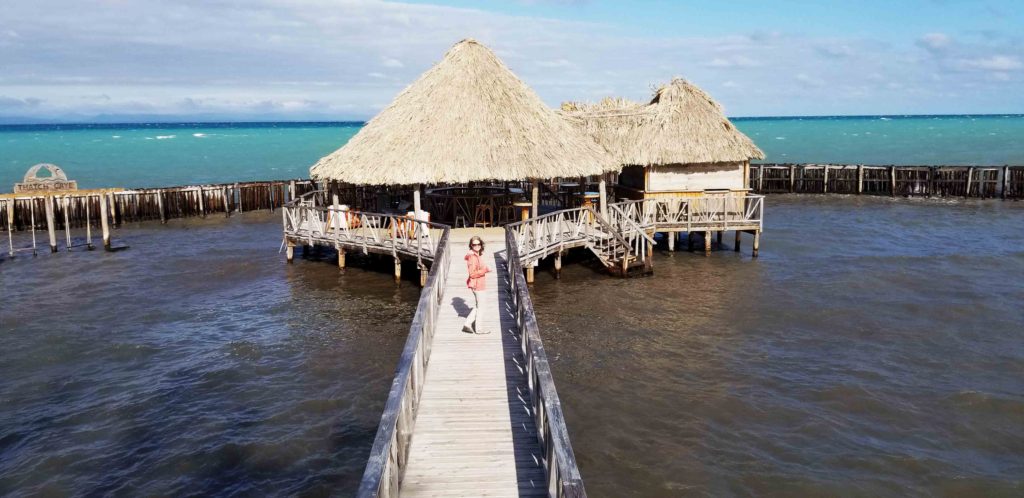 Our first day on the water was met by less than ideal conditions for permit fishing. 20 mph+ winds and mostly cloudy conditions would make things difficult, though not impossible. Fishing mostly from the panga we managed to see a few fish here and there, taking some fleeting shots at fish that seemed as unsettled as the weather. For permit enthusiasts, this is the norm, but as we hit the first flats of the afternoon, we started seeing tails with regularity as the tide started to reach its fullest. On the first pancake flat, we jumped out of the boat to stalk a group of six nice fish that looked to be between 15 and 25 pounds. I managed to put three out of six casts right on the money, getting two solid follows but no eats. That equates to what is referred to as a "solid shot" in permit fisherman's vernacular. Maybe I should back up for a minute and try to explain permit fishing with a fly, as it's not like fishing for most other flats fish.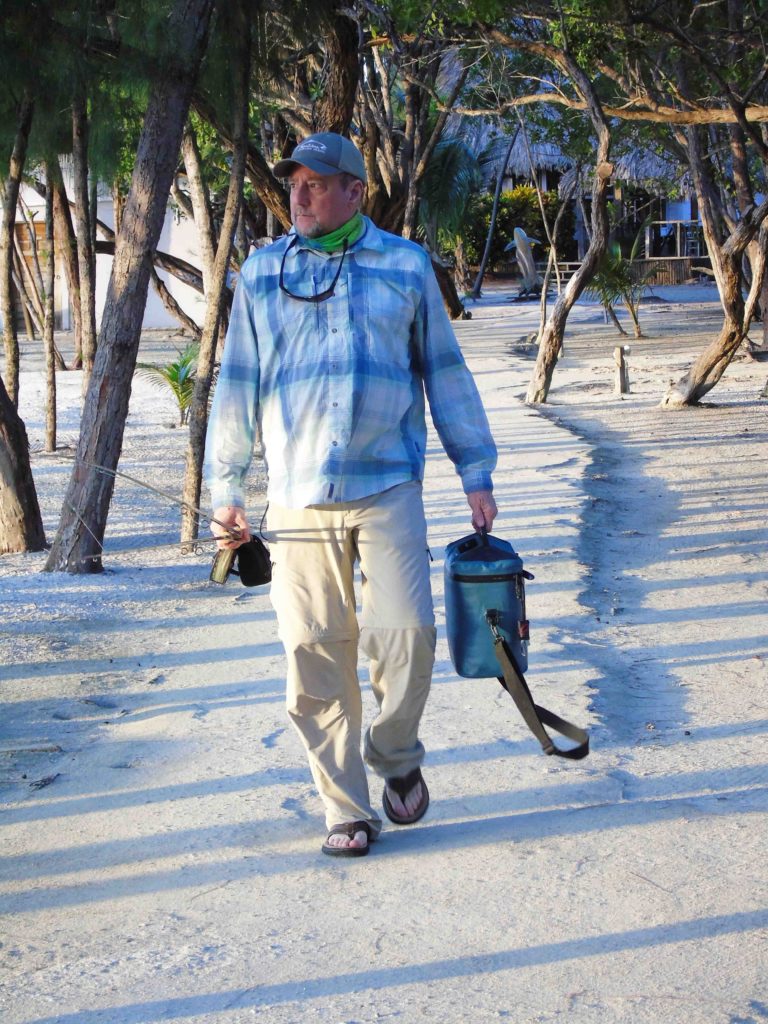 First, you have to see the fish. The weather we had pretty much dictated that we would be looking for tailing fish and pushes of water rather than looking into the water for cruising fish. "Tailing" means that a fish is in feeding mode, tipping down and forward to forage crabs and other crustaceans from the turtle grass and sand beneath it. When a fish does tip down to eat, its tail typically breaks the water's surface and gives away its location to anglers and guides scanning a flat. Then you have to get in position to make a presentation, which is many times the hardest part of the equation. Once in position, you never quite know how long you'll have to make a cast to the fish before it moves on, so there is always a sense of urgency present. Permit are as unsettled and uncommitted to a plan for the day as any animal on the planet.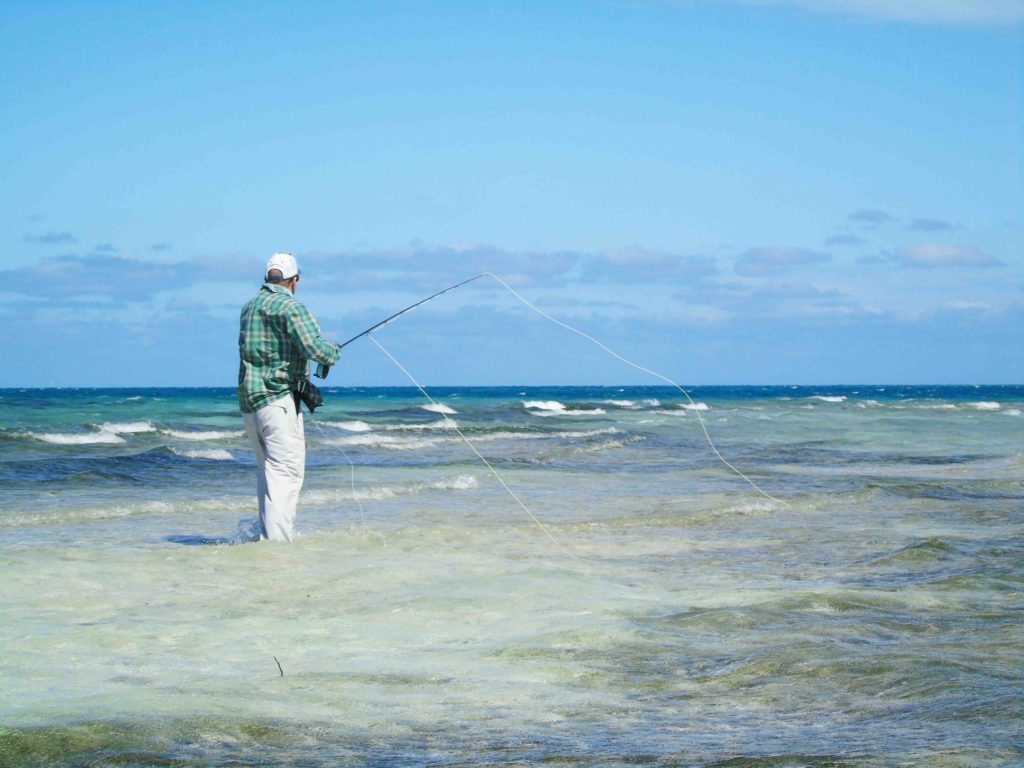 Then comes the tricky part, though it sounds really simple, you need to place your fly in a spot where the fish can see it. Sounds easy right? Well, each fish comes complete with its different comfort zone when it comes to accepting the gentle plop of a fly landing on the water nearby. Sandy Moret, owner of Florida Keys Outfitters and an absolute permit guru, told me that you have to "bean them on the edge of their awareness." The man knows permit fishing. Sometimes the noise of the fly landing acts as an attractant in a way, appealing to the fish's sense of curiosity, and other times you might as well have thrown it a rock.
A cast that lands "too far away" won't be seen by the fish and you'll have to recast quickly. Plucking your fly out of the water gently enough that a permit won't be bothered by it is another story unto itself. If the first couple of scenarios do manage to garner some interest then you're in the game, but it gets dicier from there. Permit tend to look over anglers fly offerings like a New York food critic. They follow your slowly stripped crab offering, pausing each time you reset your strip to move the fly along. Your nerves are a wreck. To make it more complicated, some guides want you to continue to strip the fly while the permit follows and others have you stop it when the fish is closing in on it. In my opinion, it doesn't matter what you do, nine times out of ten you should have been doing the other thing. So the fish either eats or it doesn't, mostly the latter, and while not getting the fish to eat happens the majority of the time, you just become more accepting of the fact that it's just the way permit fishing is. You have to be a little nuts to enjoy it. I swear the best permit fishermen were at one point in time pimply-faced teens that asked out as many girls as possible until they got one to "take." Kings of rejection.
For two days of broken weather we chased, we cast, we stripped the fly, stopped the fly, recast, sighed, and walked away empty-handed. With less than optimal conditions, I'd still consider the trip a success mainly because all things considered we saw plenty of fish, and if we only had a little good luck on our side, we certainly could have caught a few. On average I'd say we had 12 – 15 truly good shots each day.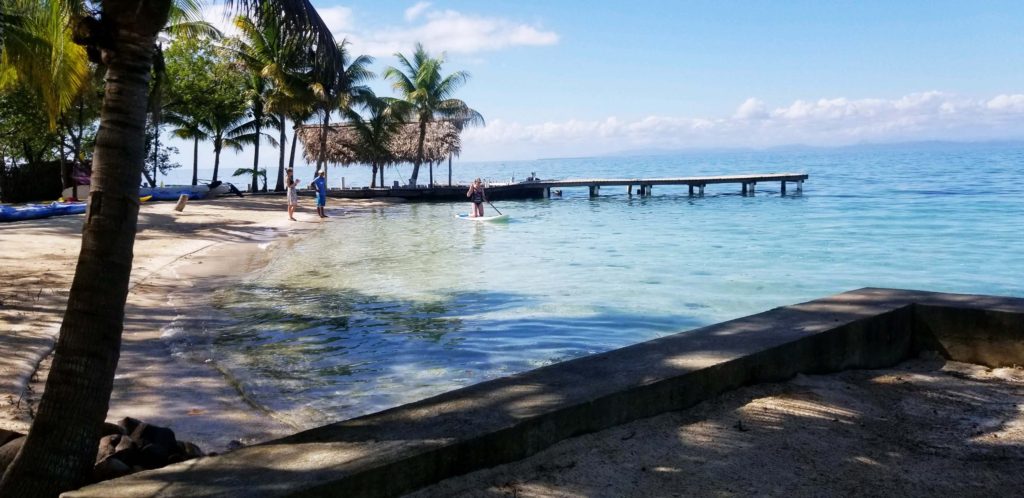 In summary, Thatch Caye provides a low key all-inclusive fishing package for fly anglers that should, for the most part, exceed expectations for those not looking for a five-star experience. It's not fancy but comes replete with activities for the non-fishing companion (my wife loved it), it's comfortable and relaxed with a great Belizean vibe, and for the permit angler specifically, it provides opportunities in sufficient quantities that the numbers game associated with this pursuit should work in your favor to bring the elusive quarry to hand.
By: Joe Codd