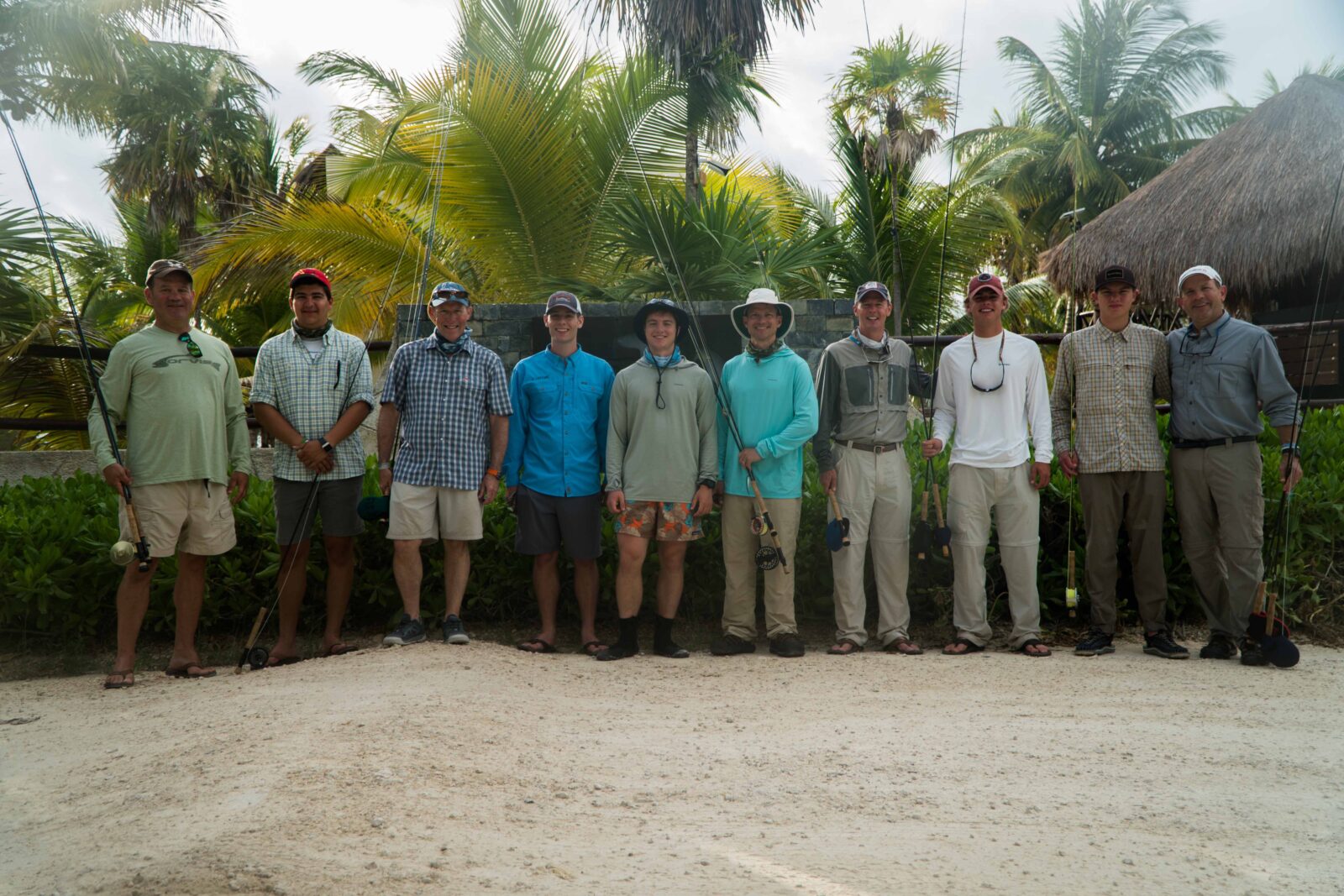 As my stepson was finishing up graduate school and looking toward a long summer of studying for the CPA exam, he said, "Mike, I'd really like to try to catch a permit this summer." It does not take much to motivate me to embark on a flats fishing trip!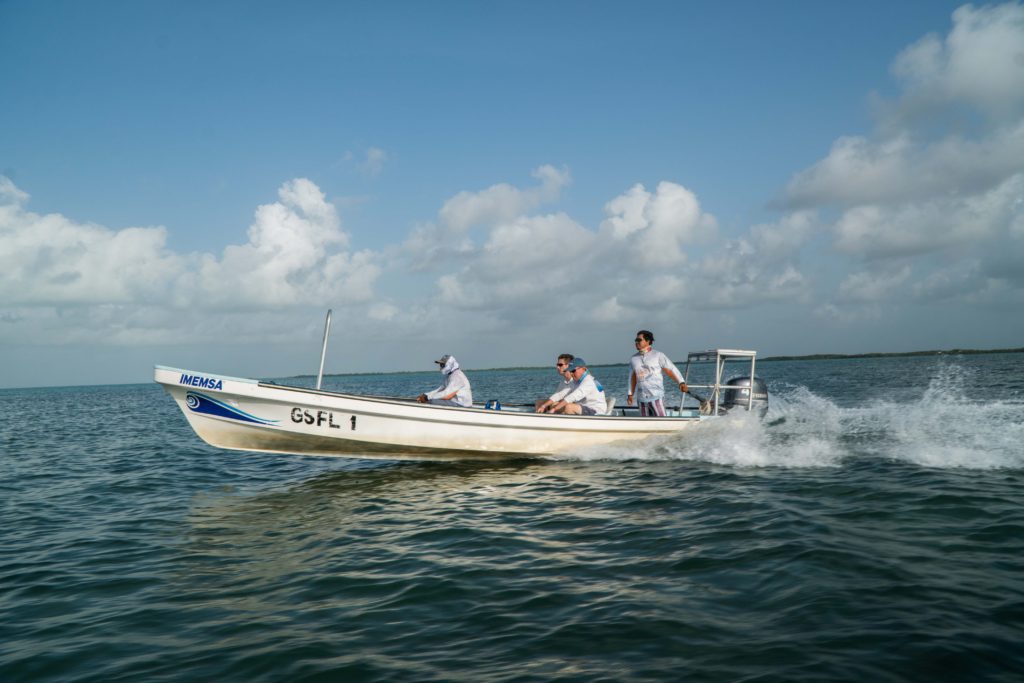 I called our Yucatan friends at Grand Slam Lodge and booked the trip for June, one of my favorite times of the year to fish the western Caribbean. I mentioned the trip to a handful of my high school friends and before I knew it, we had five father and son teams heading "South of the Border."
We represent great saltwater locales all over the world. Frankly, it's tough to list a favorite. It's hard for me though to pass up a trip to Mexico's Yucatan Peninsula. We pioneered this fishery in the mid-1970s and it's been remarkably consistent for nearly 50 years – despite the huge proliferation of building along the Mexican Riviera down through Tulum. Regarding accessibility, fishing variety, quality, and value, I find Grand Slam Lodge is a fantastic option for our clientele.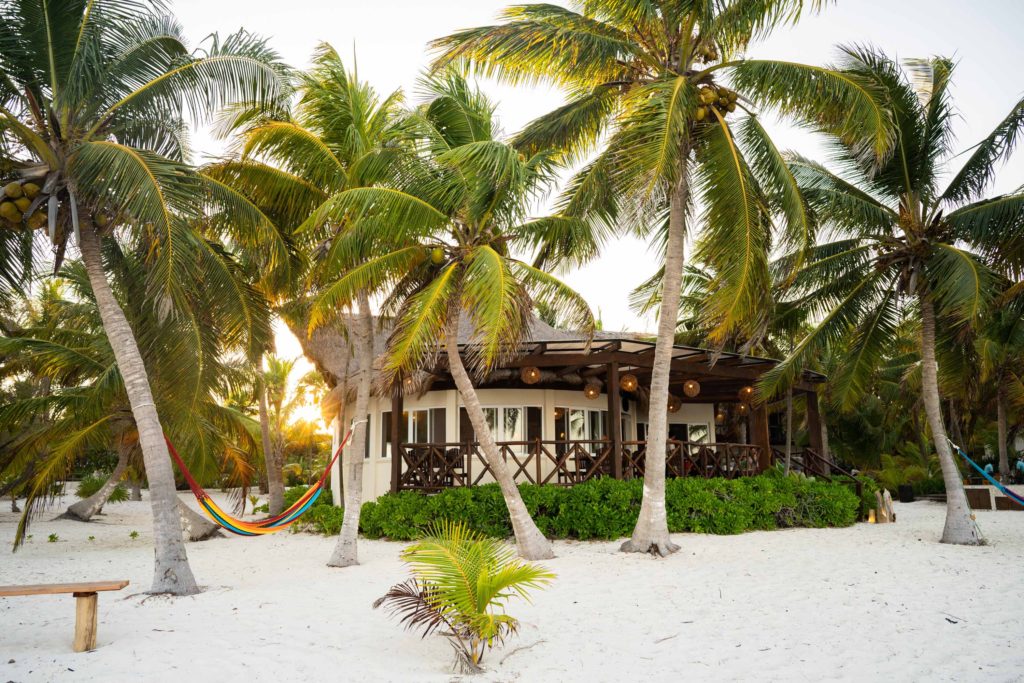 Accessibility: Cancun is one of the easiest international gateways to access from the States with direct flights from 20+ American cities with seven major US carriers providing service. A nonstop flight, followed by a van ride along the Mexican Riviera through Playa del Carmen and Tulum into the Sian Ka'an Biosphere and a skiff ride to finish out the journey, usually has you with a margarita in hand at the Lodge within 3-4 hours of touchdown. There are not too many world-class fisheries that you can access more quickly.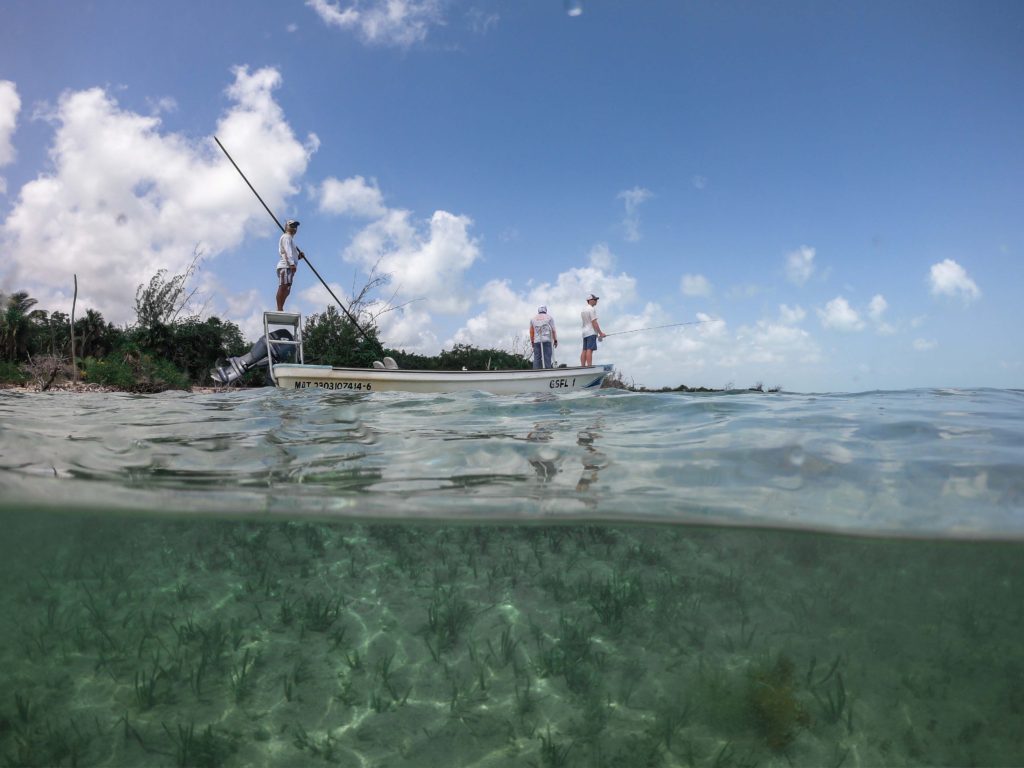 Variety: I love the western Caribbean due to the species diversity. We catch more grand slams in this region than other places in the Atlantic and Caribbean – hence the name of the Lodge. Bonefish, permit, tarpon and snook are the primary targets, but there are also jack, snapper, barracuda, and a bunch of other reef species. There is also a wide variety of water in Ascension Bay and the lagoons to the North to fish — ranging from large walkable flats to deep cuts and channels to back-country tight mangrove ponds to one of the largest barrier reefs in the world! It is such a diverse fishery that is protected inside the Biosphere, which is essentially a National Park.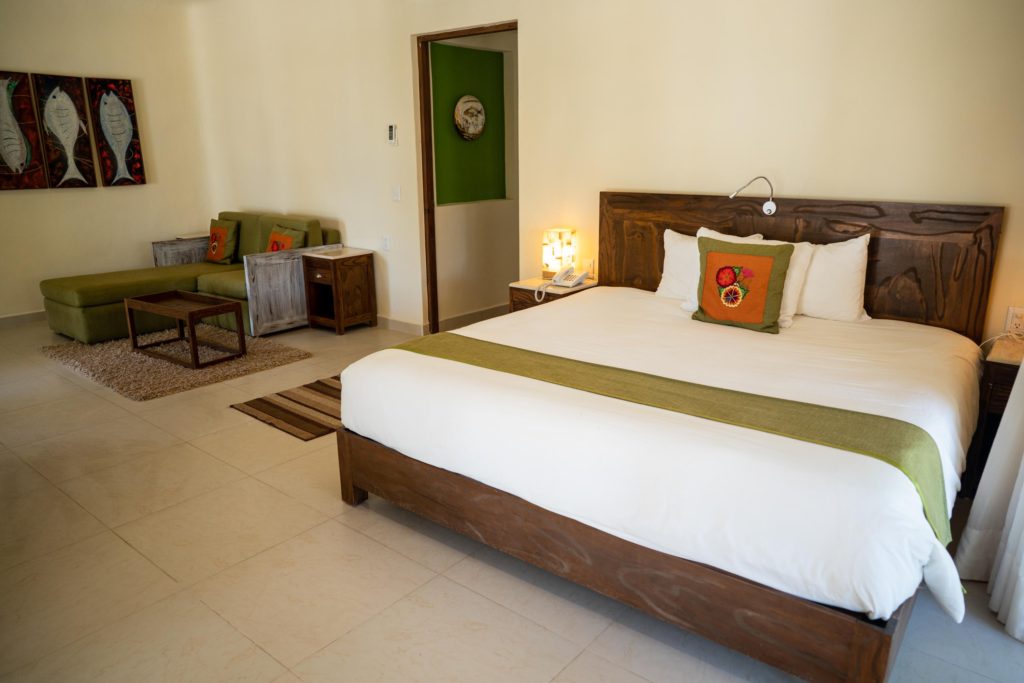 Quality: To me, Grand Slam Lodge is very well run and maintained. Owned by a successful hotelier in Cancun (who is a total fishing addict and his wife who has a special affection for the Lodge and the Punta Allen community), there is an eye toward running the Lodge very customer focused. The air-conditioned rooms are huge with spacious bathrooms. There are a pool and a really nice beach. A lot of attention is on staff, service, and, cuisine. The Management Team with Mike and Daniel at the helm do a terrific job keeping the Lodge in top shape with some of the most experienced guides in the Caribbean.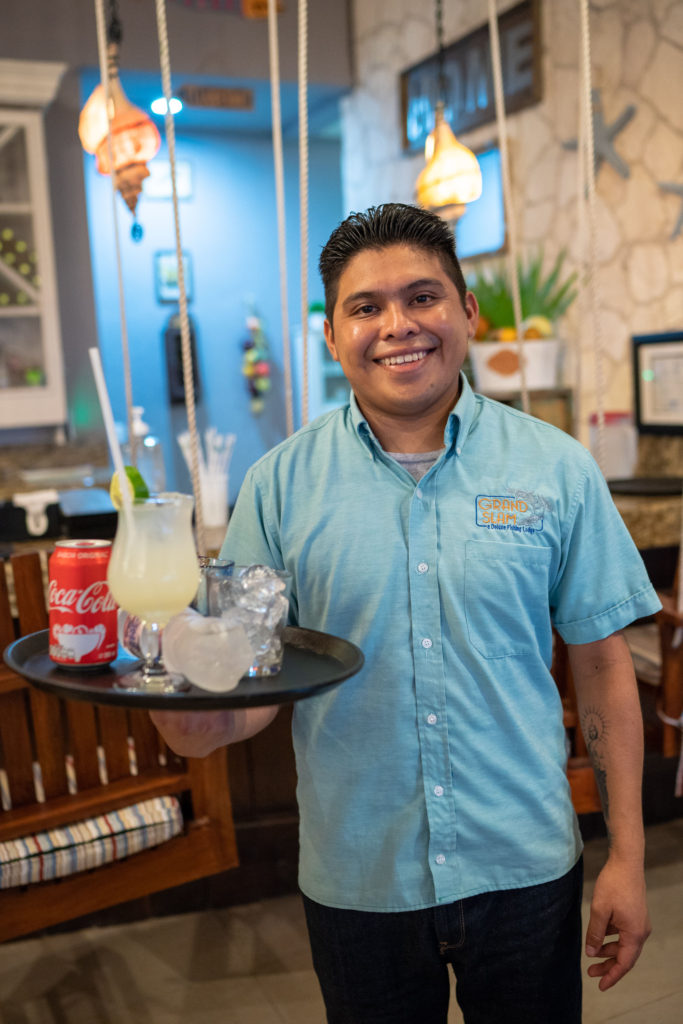 Value: I usually book a 5-night/4-day stay. I find that four full days usually buffers against some bad weather and personally, it gives me adequate time to decompress and relax. A $2,940 land package price that includes the transfers from/to Cancun, accommodations, meals, and guiding cannot be beaten when you look at the quality of the experience.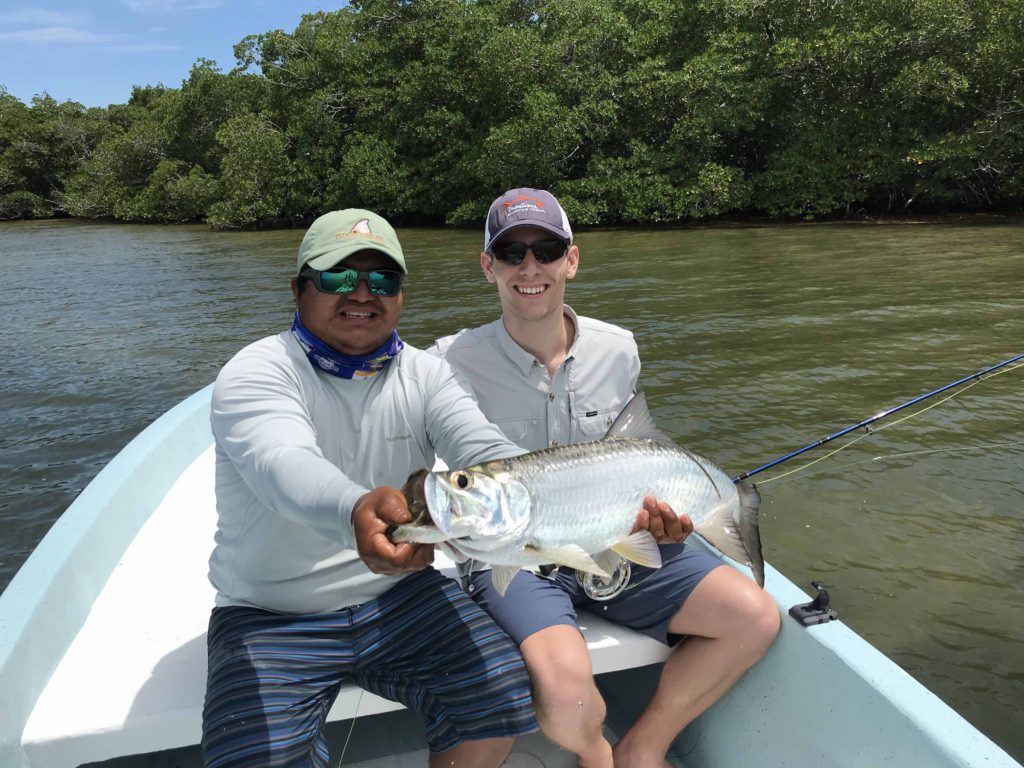 We had some novices in our group and some of the sons had no prior saltwater experience. We had three first fly caught bonefish, two first fly caught tarpon and one first fly caught permit. We had shots at snook, snapper, and permit – not to mention some of the best tarpon fishing I have seen in the region. I also had a few hours of permit fishing that I will never forget, including a huge one hitting my fly harder than Mark McGwire at the plate on a better steroid.
It was a great experience and I am already contemplating another trip down the first week of December to escape the winter chill in western Pennsylvania. If you have never fished the Yucatan, now is the time to experience it. For those who have been down many times like me, but the trip back on your travel list. You will not regret it.
By: Mike Fitzgerald