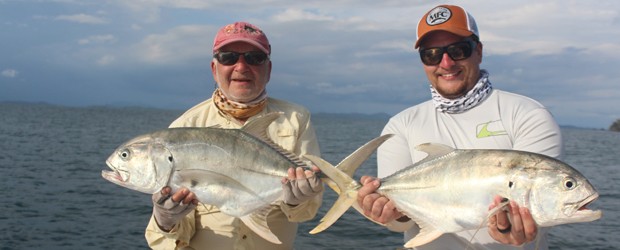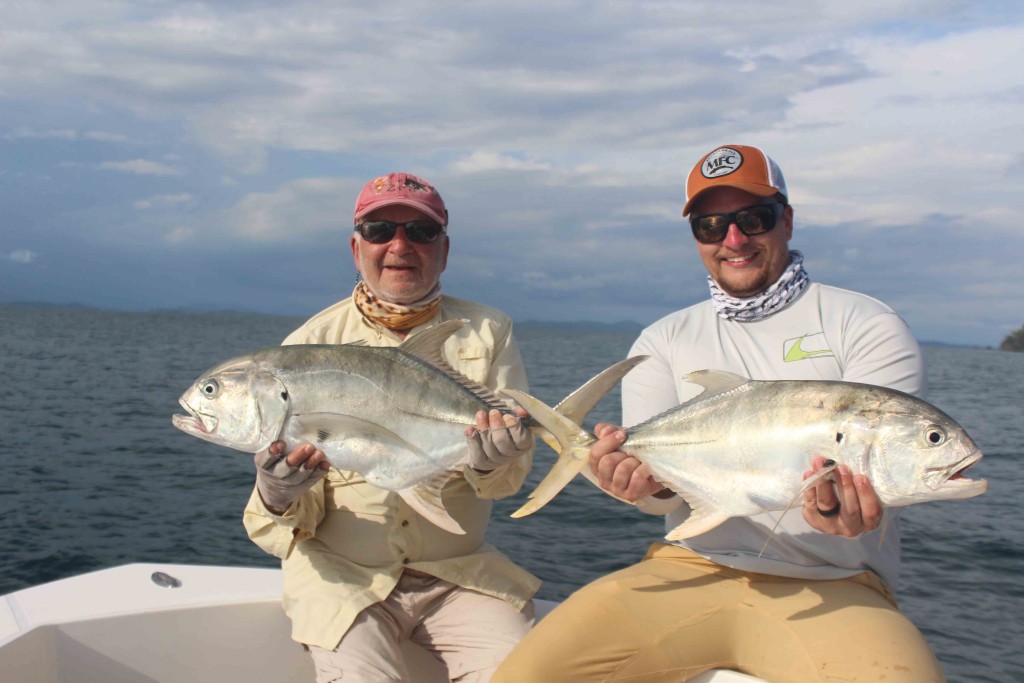 After having such a successful Hosted Trip with Pesca Panama in January 2017 with Mike Fitzgerald Jr. and Joe Codd, it only made sense for Frontiers to return in 2018. The inaugural trip was geared towards inshore fishing for roosters, snappers, jacks, and many other species. However, we planned the 2018 Hosted Trip in April around some prime yellowfin tuna time to supplement the inshore variety we experienced last year. This excursion was going to be my first independent hosted trip, and I did not waste any time prepping my fly box for myself and clients.
Pesca Panama is a unique operation. The floating lodge operates November-August and can accommodate up to 16 guests. The lodge can be taken over exclusively for intact parties/small parties or singles. Their five 27' foot center console boats are perfect for both inshore and offshore fishing. All conventional and spin fishing gear is provided, including terminal tackle. There is no need to bring any tackle along unless you want to. There is no fly gear provided, though there is a limited selection of local fly patterns available on board.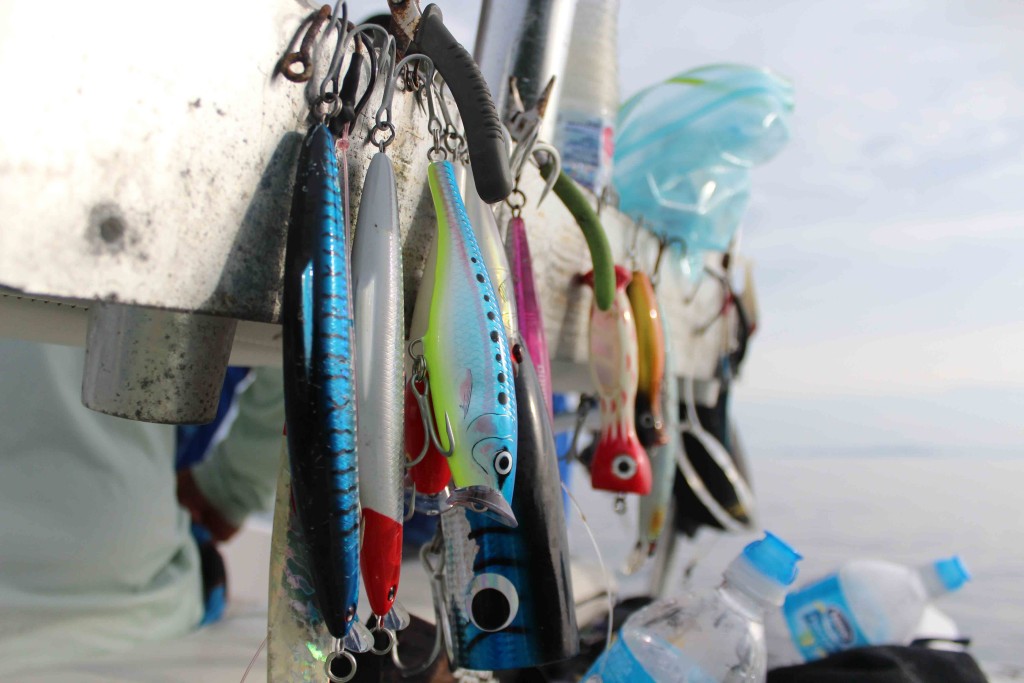 We had three returning clients from the previous Hosted Trip as well as four clients that have never fished Panama.  All were experienced anglers from the midwest, east coast, and southern states. The clients that were new to this experience were all very excited to fish Hannibal Bank and Coiba Island for the first time. A unique aspect of this trip is that the floating lodge deemed "The Hannibal" stays within the prime fishing locations throughout the trip. This aspect eliminates the long runs back and forth from a land-based lodge, thus increasing your fishing time.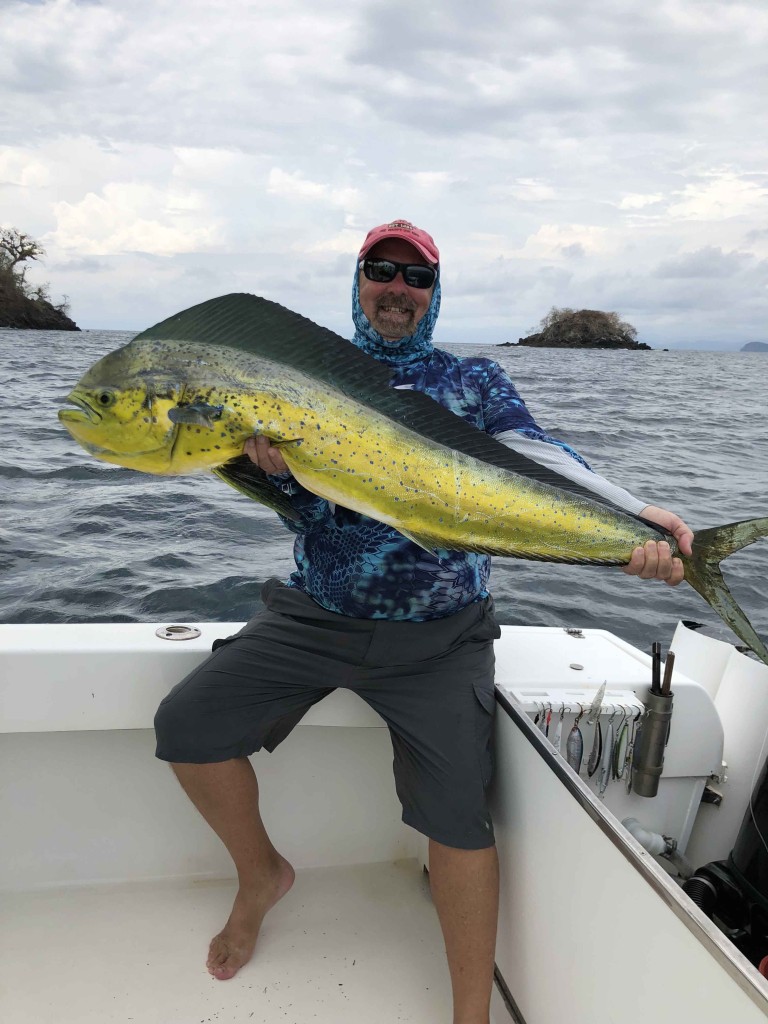 Our first day at Hannibal Bank was one I will never forget. As mentioned, this trip was during prime tuna season. It did not take long before our boat spotted a school of tuna in an all-out blitz. We were still a couple of hundred yards away from the action, but to see 150-pound tuna shoot out of the water like missiles, with frigates joining the action was quite a sight! Armed with a 12 weight matched with a 500gr sinking line, I quickly learned I was going to have my work cut out for me. As we came within striking distance, I bombed a sardine pattern into the boiling water and immediately hooked up. Gone in seconds was 100 feet of fly line and I was well into my backing before I had a chance to inform the captain I had a fish on. After a 10 minute battle (that I thought I was going to win), the fish was gone. I reeled in my remaining backing and discovered that my fly line would never be seen again. After just one tuna, I was out a fly line, a fly, and had a bruised ego. The sheer power, speed, and endurance of these fish were astonishing.  During the weeks leading up to this trip, my colleagues had recounted tales of how hard tuna fight. As an experienced angler, I could anticipate what I was going to encounter, but it takes the firsthand experience to understand what tuna are all about.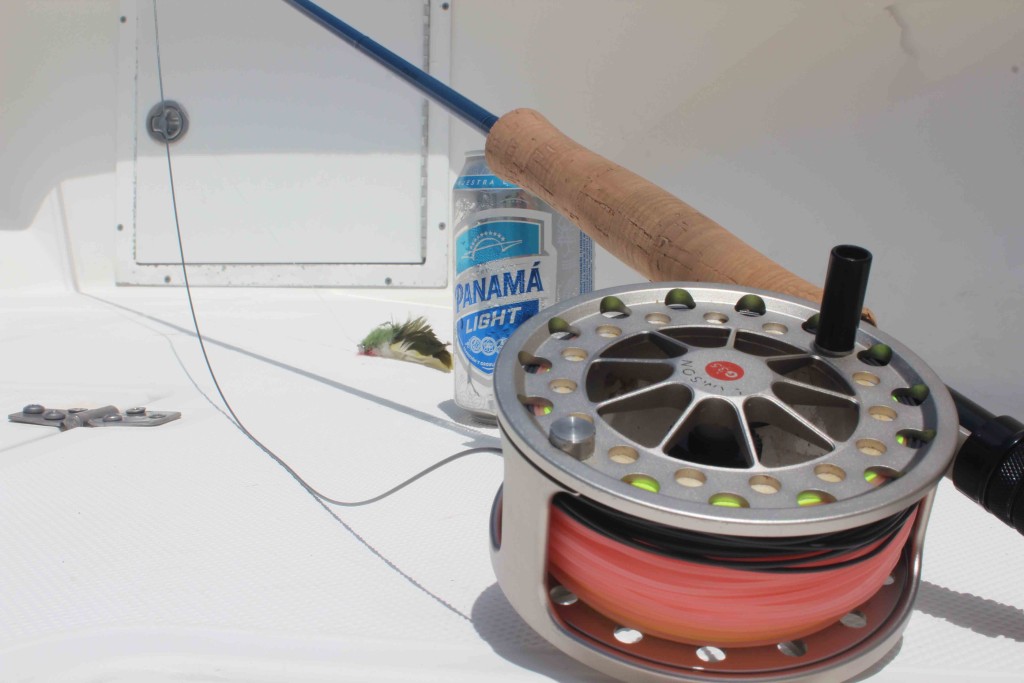 The clients, on the other hand, had very successful fights with tuna during the remainder of the trip. Geared with 60-pound Power Pro braided line and short, stout spinning rods they were getting tuna to the boat. After the drag burning runs and the death circles from these massive fish, the tuna would be boat side within 30-50 minutes (some shorter, some longer).  Most of the tuna caught were in the 70-140-pound range. We ate very well that week on the boat. I have to give much credit to the clients on the trip. Many of them would land three or four tuna a day!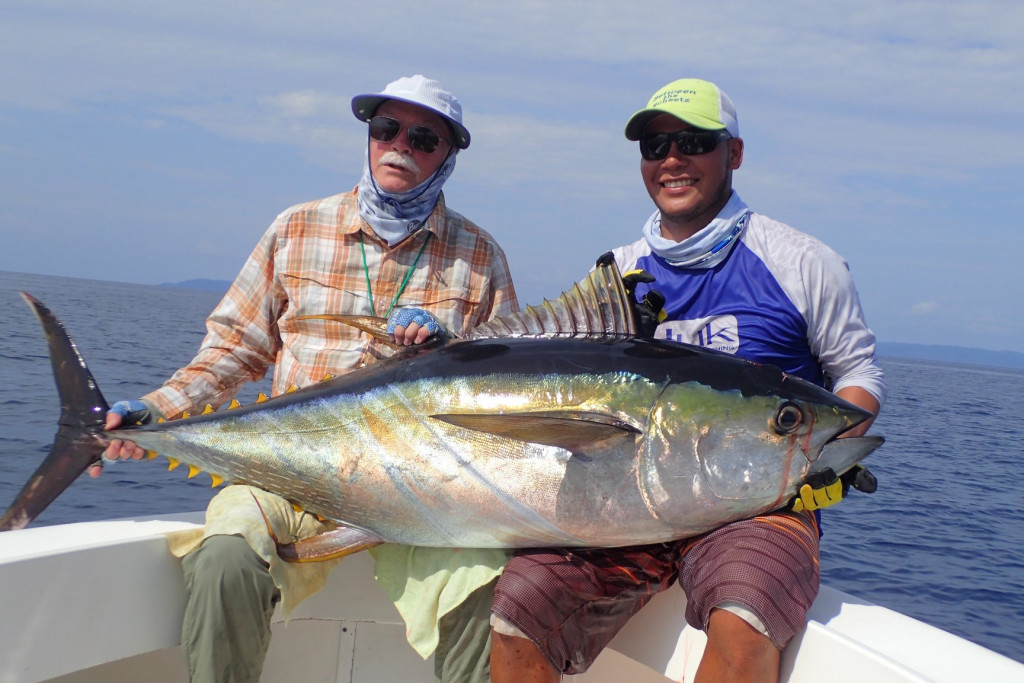 Not everyone wanted to fish tuna from sun up to sundown, so inshore fishing was a nice change from being worked over by the bruising tuna. Many of us threw big plugs and jerk baits in hopes of hooking a big cubera or rooster. Even though those were two of the more sought after species around Coiba Island, we caught plenty of other fish. We brought 31 species of fish to the boats, just shy of tying last year's record of 34. Some of the fish caught were mackerel, jacks, cuda, sailfish, roosterfish, grouper, snappers, bluefin trevally, pompano, tripletail, Mahi, rainbow runner, amberjack, and various other species.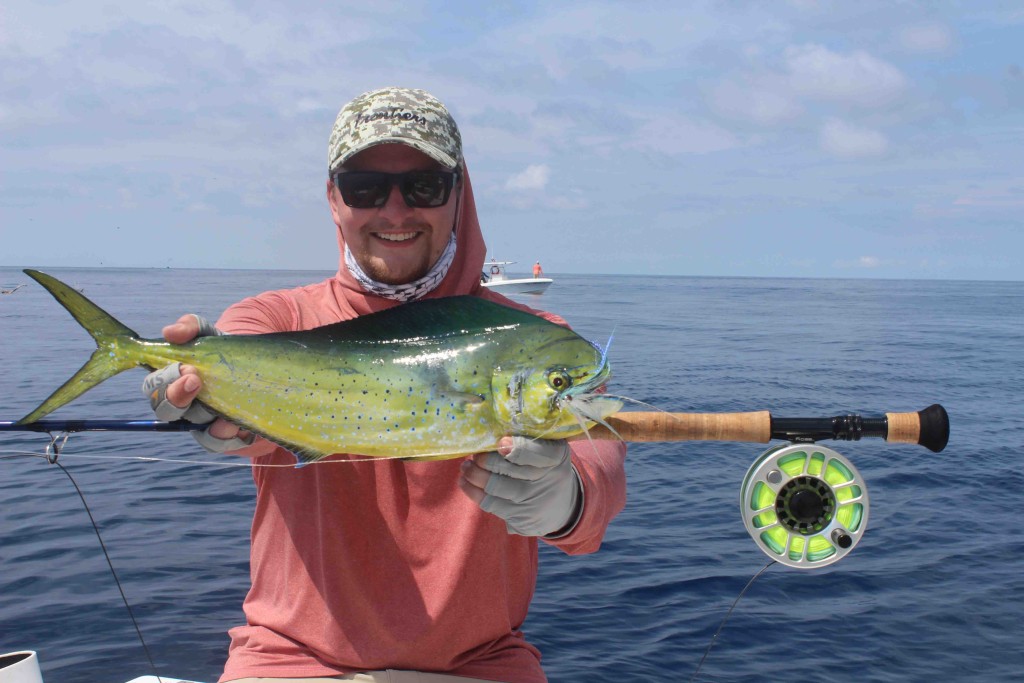 After being welcomed home with snow/rain and temperatures in the 30s, it did not take long for me to reflect back on my first independent Hosted Trip. I had the opportunity to host a great group of guys, hardcore fishermen who love to explore new territories. Even though I was excited about fishing each day, I was also as excited to return to the barge and hear the stories from the clients' day on the water. After dinner and a few cocktails each night, we would take turns casting small poppers off the barge into the dark abyss just waiting to hear that explosion every fisherman dreams of. We all loved catching large tuna in the day, but catching small jacks at night seemed to make everyone as happy and brought us back to memories of catching small fish off of docks when we were kids.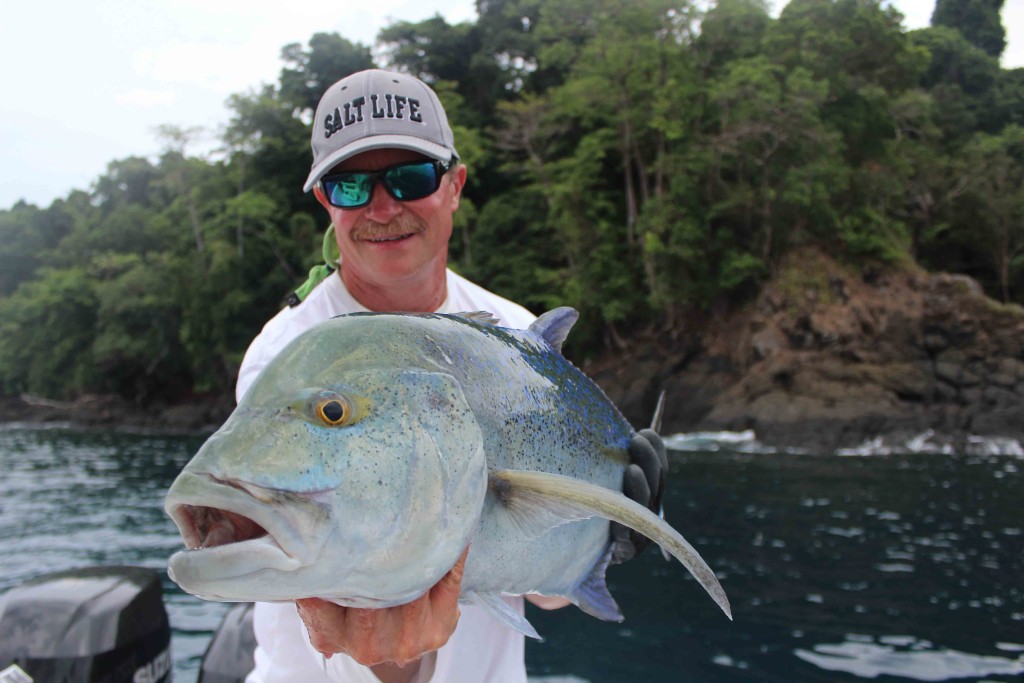 Everyone had a great time fishing, sharing stories, and telling jokes (which seems to be mandatory on this trip now). Pesca Panama is a very special place with fantastic fishing, species diversity, and beautiful scenery. As we parted ways on the last day, I was happy to hear all the clients express an interest in returning next year.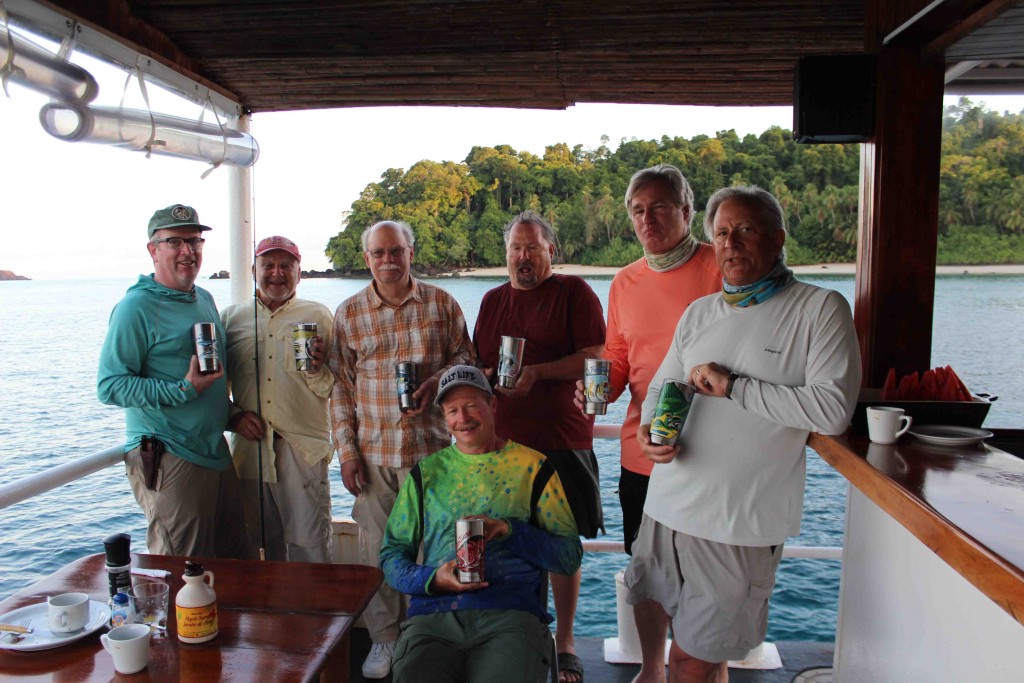 [justified_image_grid caption=off ng_gallery=137]
By: Derek Hathazy