Highland Hills Ranch: Unlimited Wingshooting
Nov, 2016: Earlier this year, Highland Hills Ranch owners Dennis and Mindi Macnab graciously invited me to the ranch for a bird hunt and to experience all the ranch has to offer. I've known about Highland Hills for a number of years through numerous channels such as client endorsements, trade shows, a two-time Orvis Wingshooting Lodge of the Year, Endorsement and via several wingshooting publications. The ranch and property appeared extraordinary in print, and equally impressive online and in video. Accepting this invitation was not a challenging task. My dates were confirmed, airfare and car rental purchased and anticipation was fully set into motion.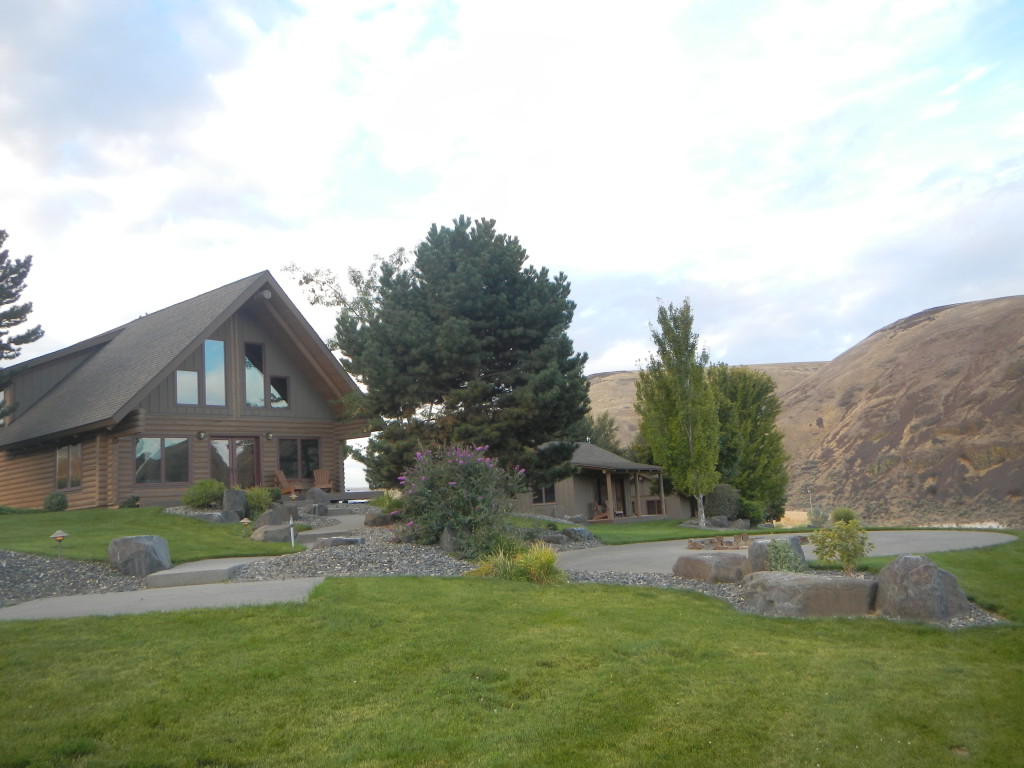 Highland Hills Ranch is located in Oregon near Condon. It's a two and a half to three hour scenic drive from Portland International Airport and straddles much of the Columbia River. The majority of the drive is on I-84 and this stretch was quite fun to drive. As I was cruising along, winds came from the Columbia River so periodically I'd get distracted by wind surfers, and the topography changed pretty rapidly from the forests east of Portland to the high desert landscape the closer I got to the ranch.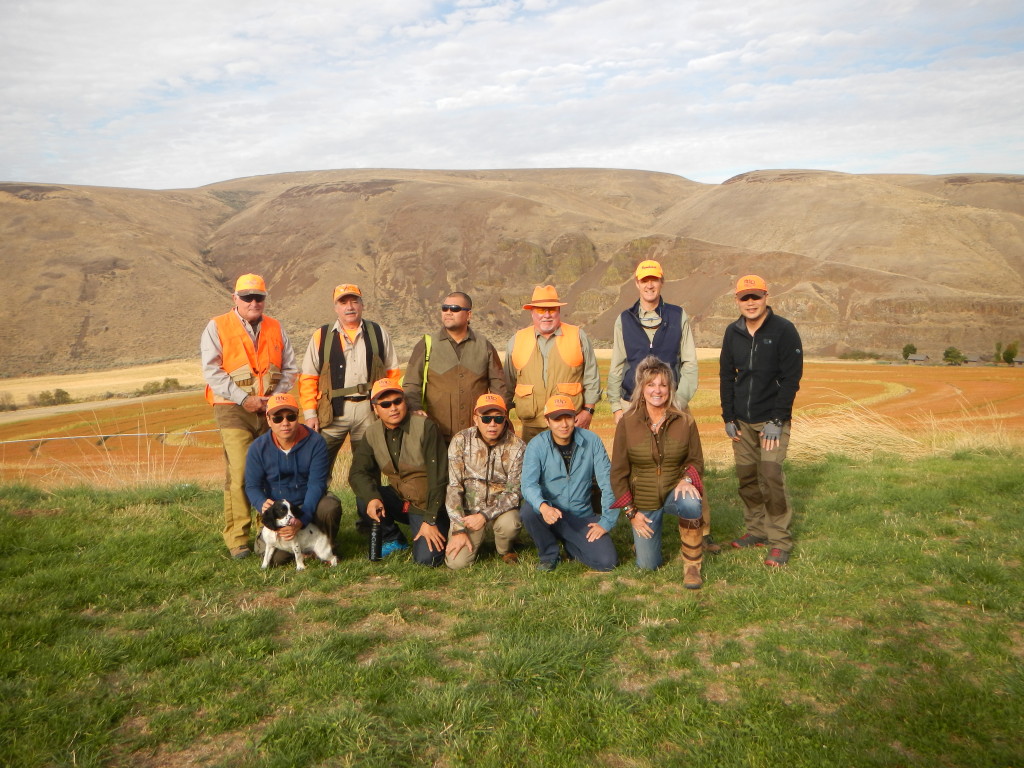 My arrival at the ranch was on course, however, it was too late to partake in a practice round of sporting clays. A round of clays on arrival day is the norm for guests who report to the ranch by 3:00 PM. The scenery from the course and on the property is spectacular. I could sense that it would challenge shooters of all levels. The ranch is comprised of 3,000 acres of rolling hills, rim rock canyons, creek-fed bottomland, grasslands, planted fields and open range. It is easily one of the most picturesque shooting venues I've had the pleasure of hunting in the United States.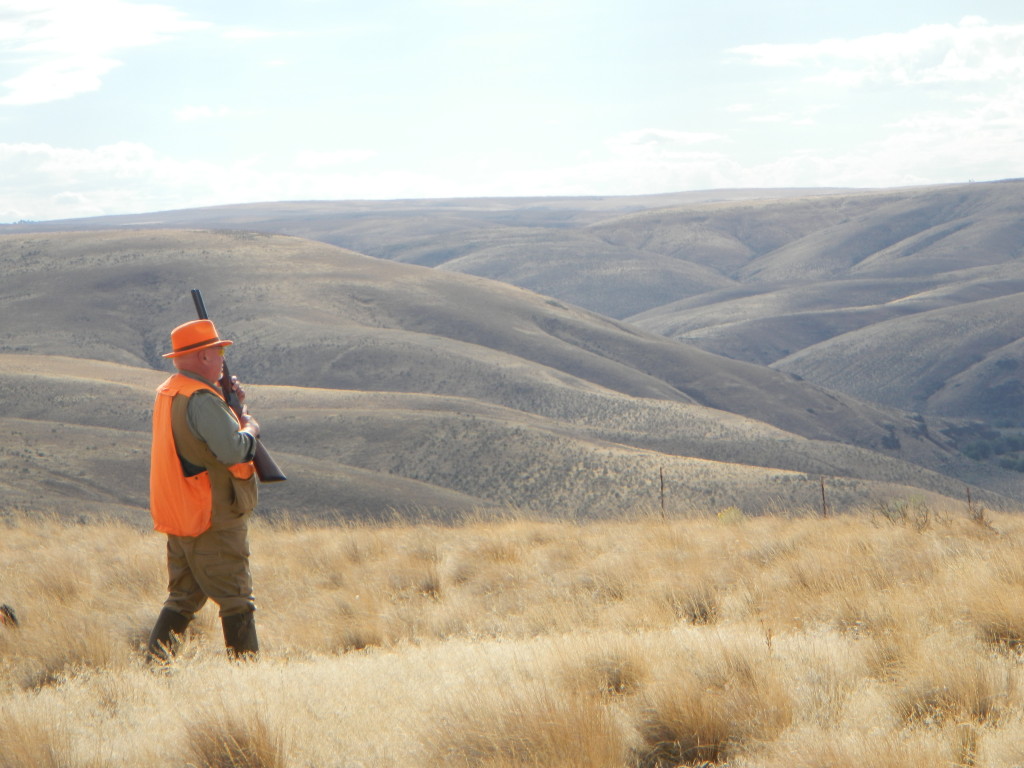 The Ranch's prime focus is bird hunting over pointing and flushing dogs. They do offer a handful of driven pheasant hunts each season, a women's only hunt or two, and also limited trophy mule deer hunts. My purpose was to hunt their standard no limit wingshooting offerings. A typical day afield is broken up into a morning hunt and then an afternoon hunt. The mornings typically have clients in the lowlands of the ranch following flushing Labrador retrievers and English cocker spaniels through the planted sorghum, millet and corn fields. This is an exhilarating hunt as you never know if a ring necked pheasant, chukar partridge, Hungarian partridge or even a bob white quail will suddenly take flight. The Ranch experiences some natural reproduction of their pheasant population and therefore implements a rooster only policy.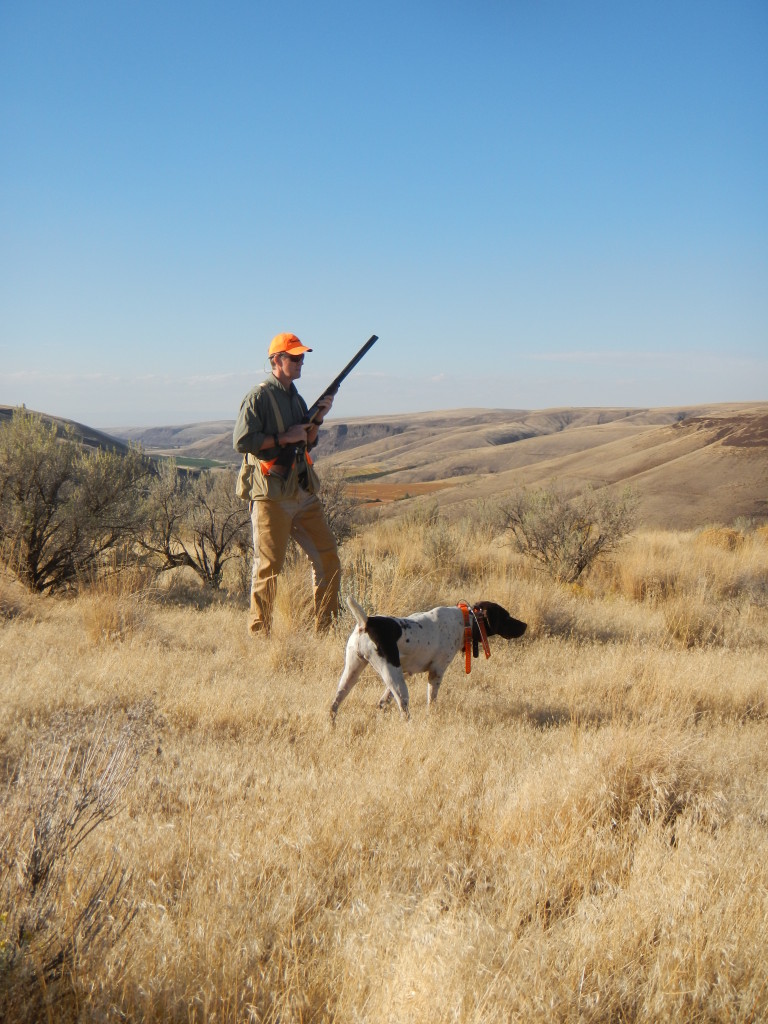 Afternoons are devoted to hunting the ridges for chukar partridge and watching well trained English and German shorthaired pointers take point. Little cockers are also used to flush pointed birds and for retrieving when necessary. The hunting terrain on top of the ridges is relatively easy to navigate with slightly rolling hills, but a noticeable increase in elevation. The hunting areas are easily accessed by a ranch vehicle.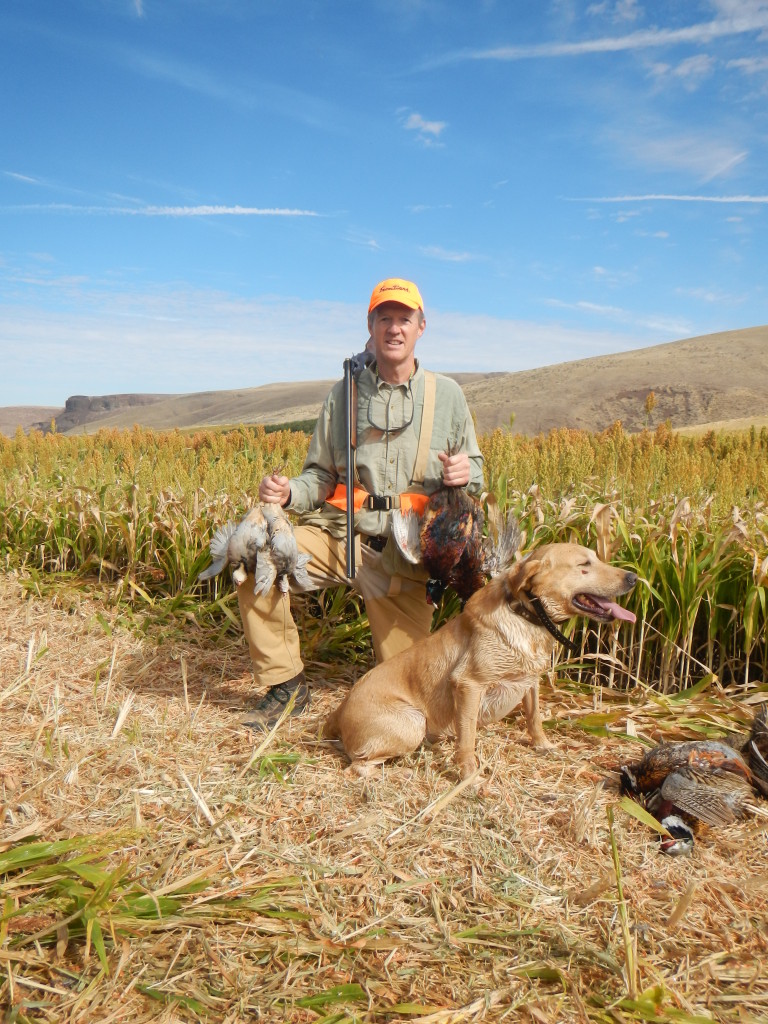 Hunters would be hard-pressed to find more comfortable accommodations for après hunt relaxation. The Ranch describes their place as a "finely appointed facility which is 10,000 square feet of custom-built quality." The hand-peeled logs, old world charm, oversized rock fireplaces and use of natural materials throughout provide a relaxing atmosphere for all who enter. Features include six double occupancy bedrooms with private bathroom, bar, game room with billiard table, exercise equipment, satellite TV, Wi-Fi, phone and fax.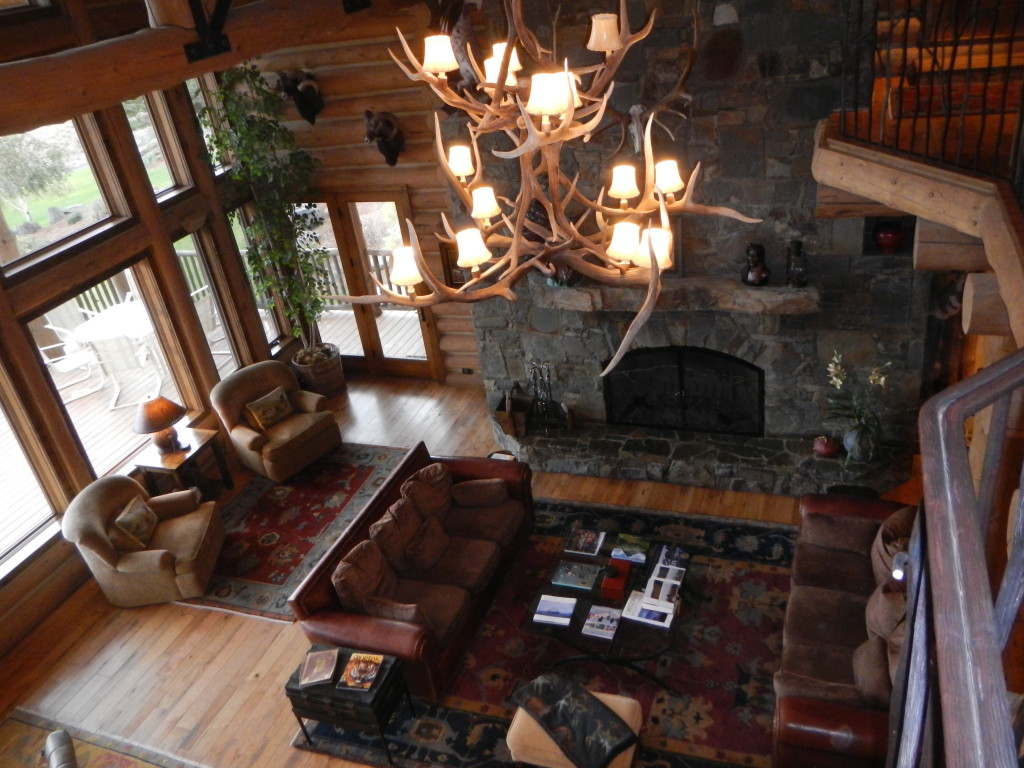 I had the pleasure of being housed in one of their guest cabins, each of which offers the same comfort and elegance as the lodge, but with the added benefit of privacy. These double-occupancy cabins have their own fireplace, private bathroom, and even a front porch to relax and watch the sun set at the end of a perfect day in the field.
The culinary experience at the ranch was creative, delicious and exceptional. The Highland Hills' attention to service and detail was constantly evident. I looked forward to every meal, each of which is prepared by their professional chef and served by the polite and friendly staff. I ate a fantastic field-to-table pheasant curry lunch and then enjoyed a homemade key lime pie for dessert – a delectable and a personal favorite.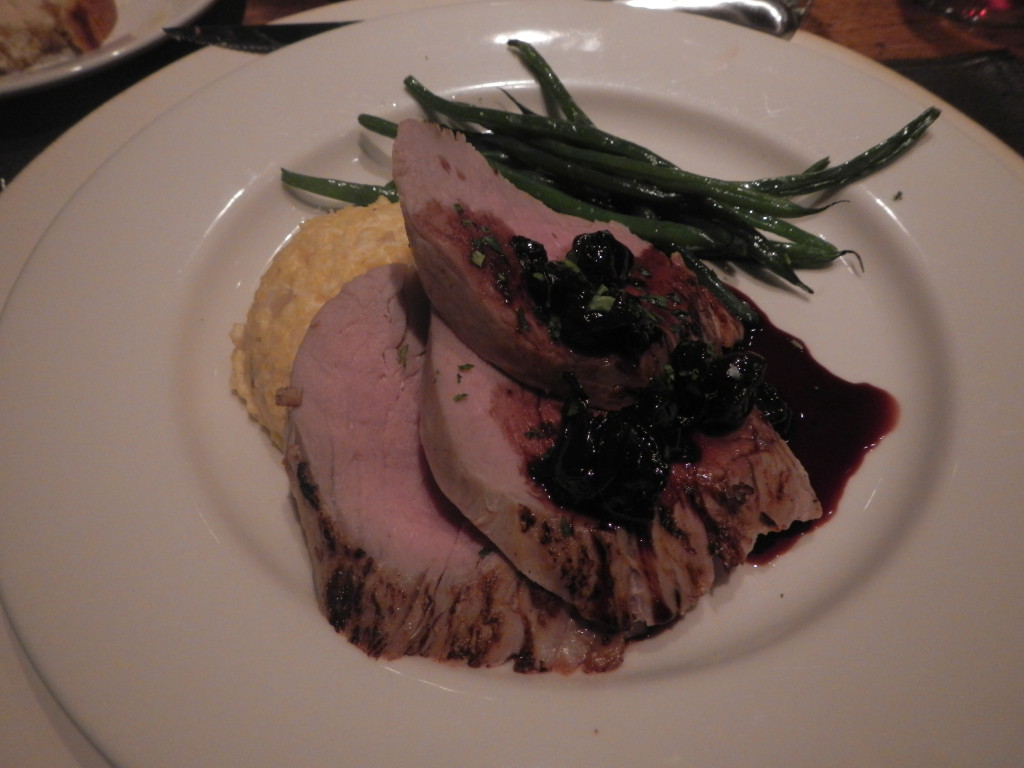 I had the best time and great hunting at Highland Hills and think it's a great fit for Frontiers clientele. The no limit / unlimited bird policy is one any hunter will appreciate. The birds were abundant and strong flyers, the terrain and hunts varied, the guides were knowledgeable, friendly and hardworking. The plush and comfortable accommodation accompanied by the courteous staff was an added plus on top of the ranch's fine wingshooting and scenic attributes. Thank you to Dennis and Mindi for welcoming me into your home and showing me what a special venue you have developed.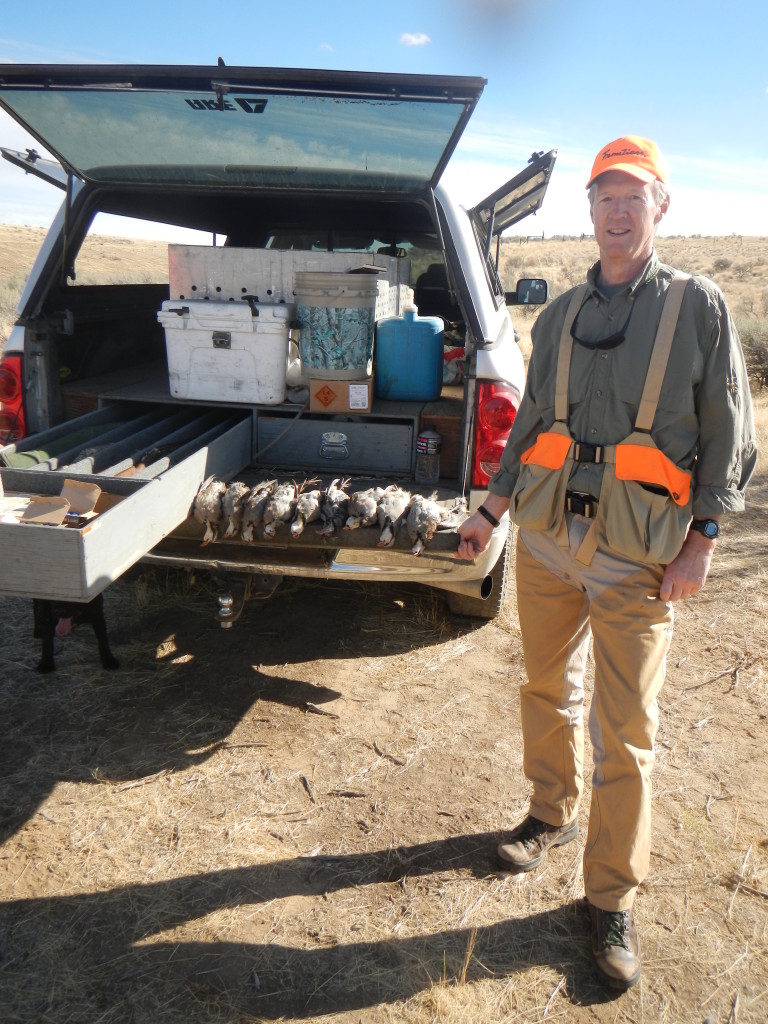 By: Joe Linscott