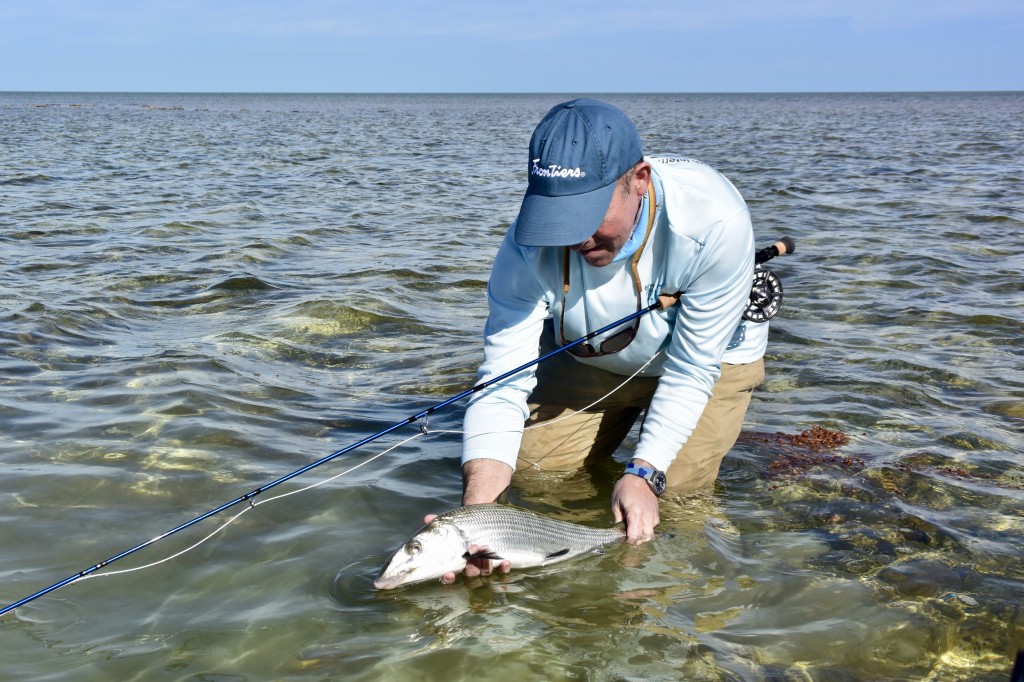 There are very few lodges with six decades of history. Great fisheries unfortunately come and go due to the mismanagement of the resources… as do resorts, clubs, managers and guides.  Deep Water Cay, however, has remained a prominent fixture as one of the world's great flats fishing destinations. In fact, we have represented this lodge longer than any other program in the Bahamas. It was a delight to escape the bitter cold of Western Pennsylvania on Super Bowl Sunday to spend a few days on the flats chasing bonefish.
Located on the on the East End of Grand Bahama Island, Deep Water opened its doors in 1958. It was founded by two fishing legends whose love for bonefish brought them back to this special "Club" season after season. Today, Deep Water is easier than ever to access. It's a 50-minute van transfer (plus a 2-minute boat ride) from the Freeport Airport, which has a number of daily flights from the USA. For intact groups of four to six anglers, many choose to charter from South Florida to the lodge's private, 4,000-foot paved airstrip. Deep Water also has the ability to have guests clear Bahamian Customs and Immigration right on the island, making it easy for those arriving by private aircraft.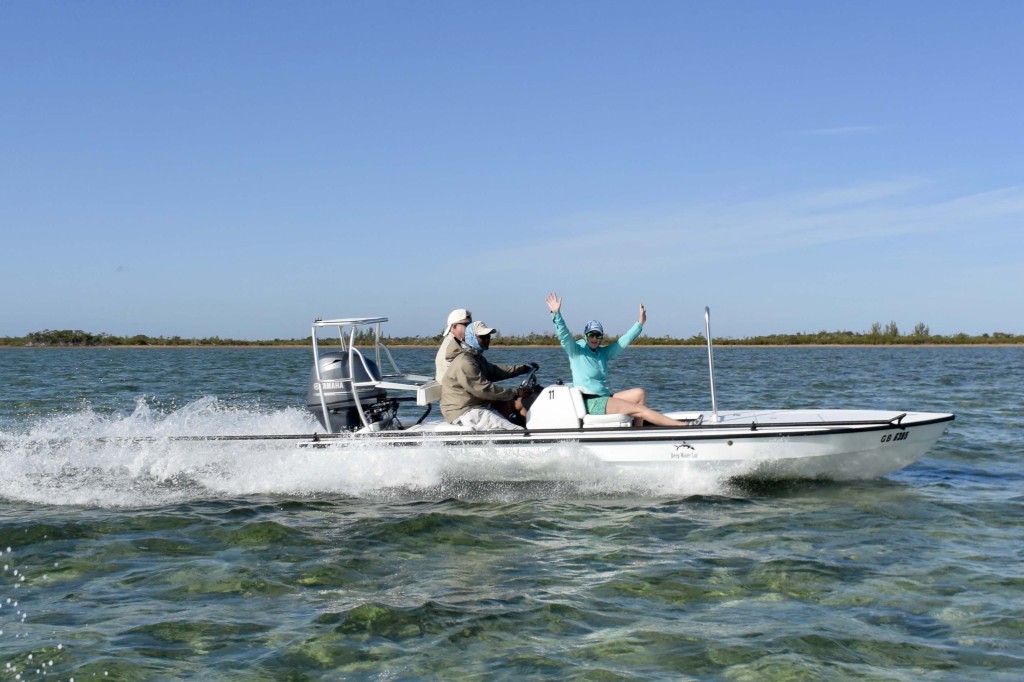 There are hundreds of miles of flats in close proximity to the lodge. Deep Water has a fleet of Hells Bay Professional skiffs, each expertly guided with one of the most experienced teams in fishing – averaging over 20 years on the poling platform per guide, bonefish being the primary target. There are impressive numbers of fish and trophy hunting is welcomed. If you spend the time, the guides can generally put you on bones larger than five pounds. Deep Water Cay is also a proven permit resource. The flats produce some incredible specimens.
In addition to the flats fishing, there is a wide range of other activities, including off-shore angling, paddle boards, sailing, snorkeling, diving, massage services, a full gym, infinity pool and an incredible beach making it ideal for couples and families.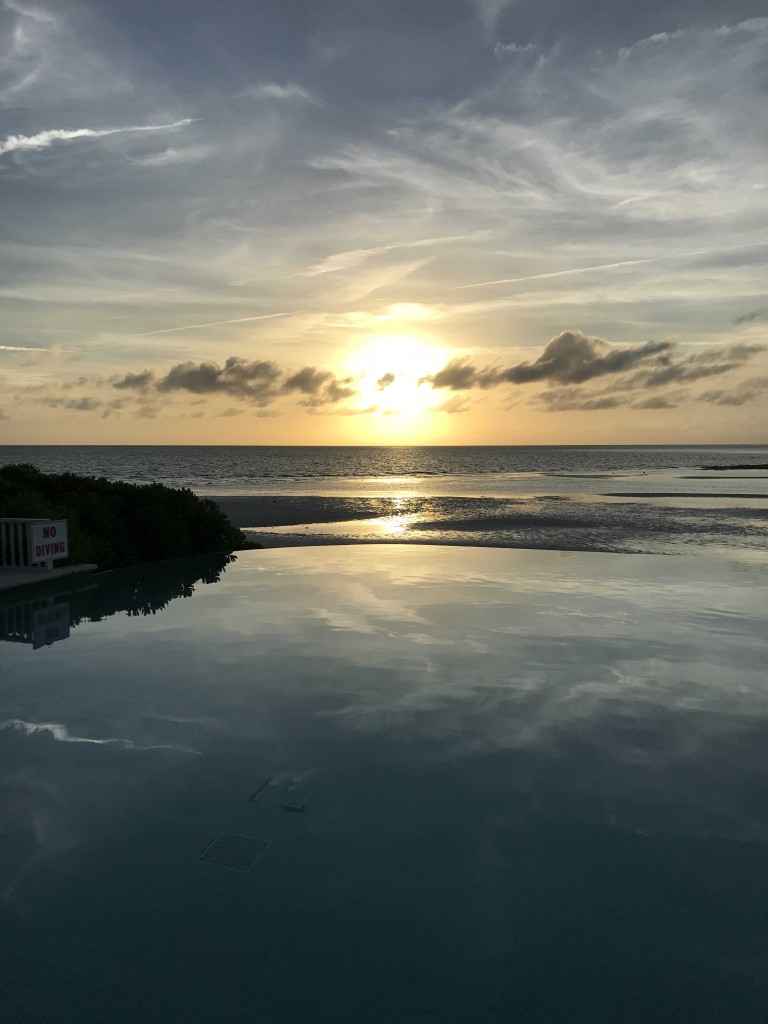 Guests are accommodated in one of the duplex beach cottages – all with private en-suite bathrooms. There are also a handful of two to four bedroom private residences that are great for families or larger groups who wish to have a more private accommodation experience. There is a nice bar area adjacent to the pool where guests meet in the evening for hors d'oeuvres. On Sunday, we enjoyed a great cook-out for the Super Bowl. (Go Eagles!) In most cases, guests come across to the main lodge for meals.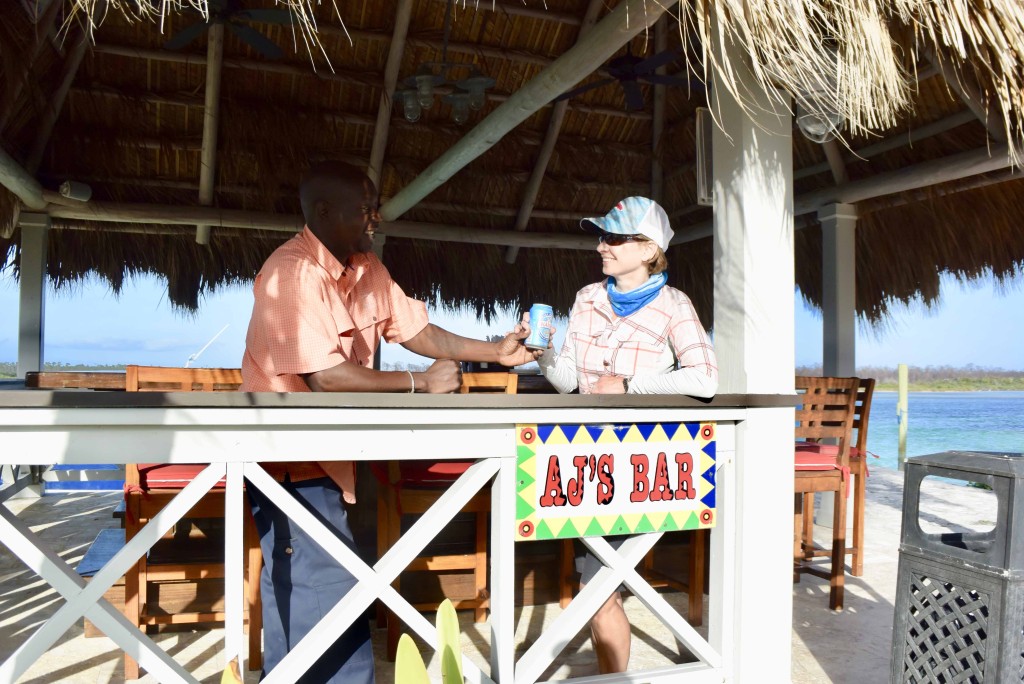 It has been one of the coldest winters we can remember at our home offices near Pittsburgh and my primary New Year's Resolution was to spend more time on the flats saltwater fly fishing this season. We attended the Atlanta Fly Fishing Show, and we had a Bonefish and Tarpon Trust Dinner and Board Meeting in Key Largo, FL a few days later. We jumped at the opportunity to spend a couple of days at Deep Water between events.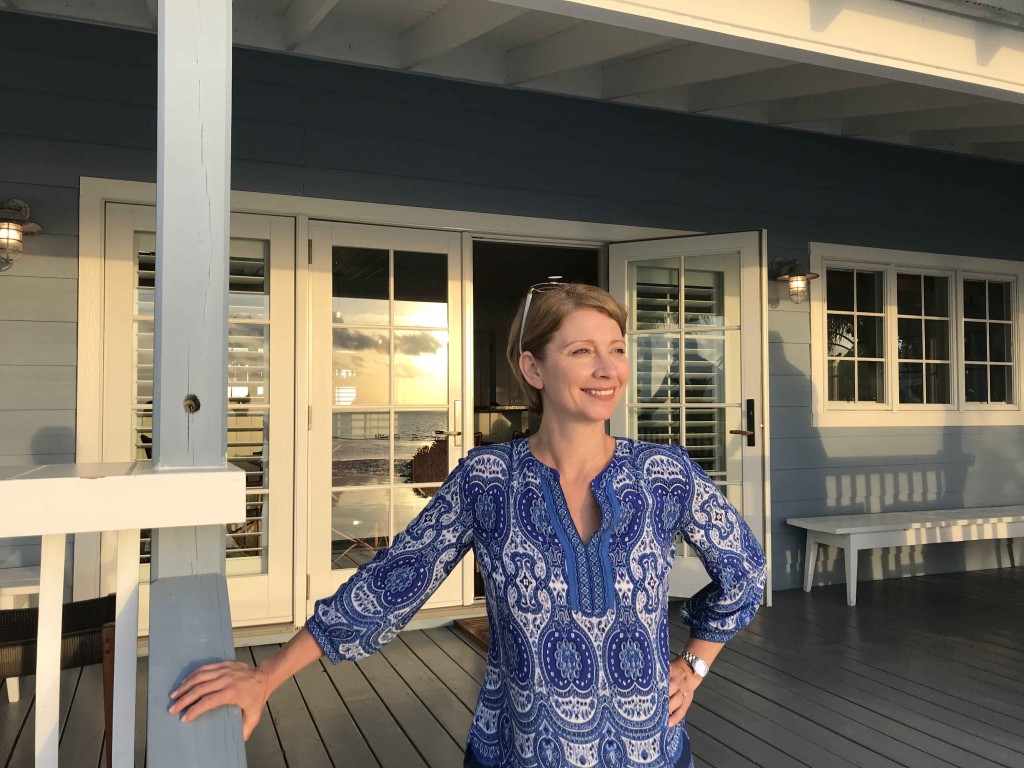 We had two days of sunshine. On Monday, based on the wind direction, which was coming pretty strong from the North, we spent most of our time around the East End area. I was very, very pleased with the number of fish we saw. I do not think we had more than 15 minutes between shots. While we did not see any monsters, there were lots of schools and we had a terrific day.
On Tuesday, the winds were coming a bit more from the Northeast and we went to the North Shore to stalk some of the bigger bones for which Grand Bahama is famous. We still saw a lot of fish and managed to get some nice ones to the boat.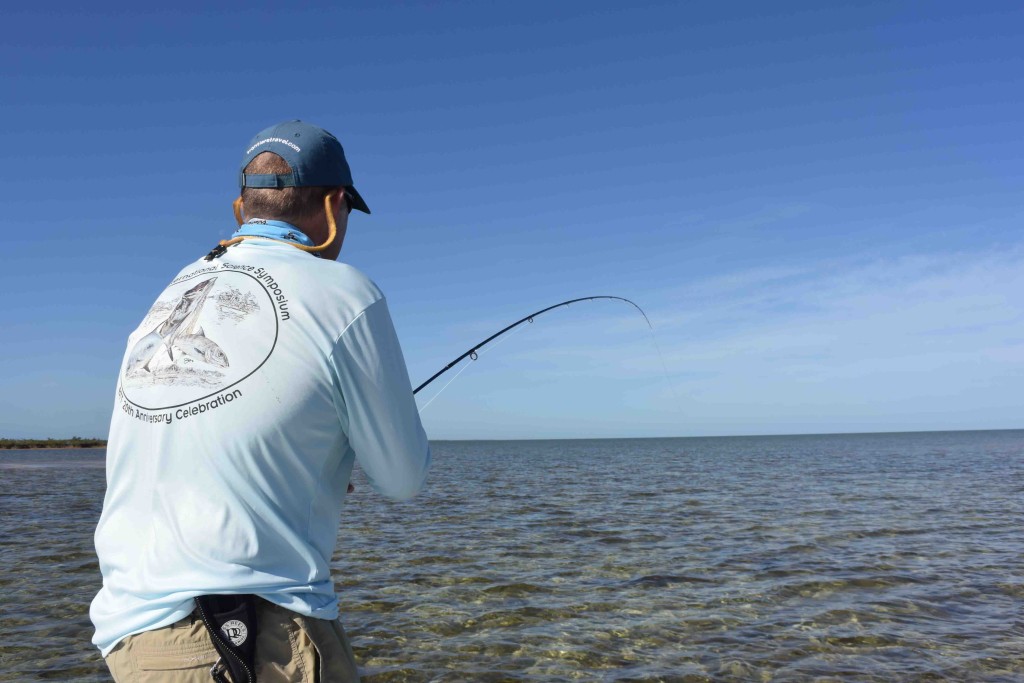 While April and May seem to be considered prime time, we encourage our clients to consider the winter months. First of all, it's a great time to leave any of the northern climes to get away from the ice and snow. If you give yourself at least three days on the flats (preferably four or five days), you should experience some truly remarkable flats fishing. While the wind can be up a bit from early December through March, clients also enjoy flat calm days between some of the fronts.
Put Deep Water Cay on your saltwater list and come this year to help them celebrate their 60th Birthday. When you look at the ease of access — combined with the quality of the experience, it's tough to find a better option close to home! Contact Joe Linscott for more details about Deep Water Cay and our Bahamian programs.
By: Mike & Kristene Fitzgerald