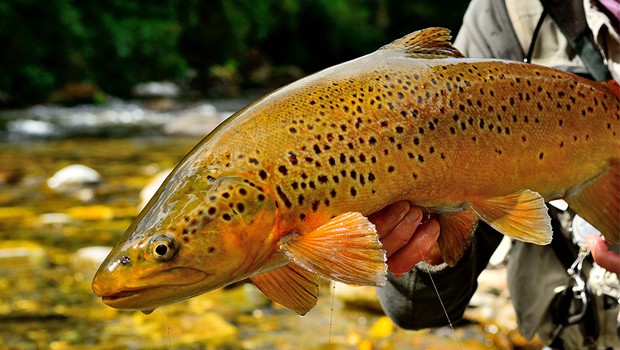 [wzslider height="450″ lightbox="true"]
The South Island weather continues to be great, lots of sun, little wind, and some really beautiful fish. Our guide, Aaron Ford, hiked us into the lower Wairau River today and we ran into a heavy spinner fall and rising fish. Cathy landed four nice browns before the spinners disappeared and we had to go back to small tungsten bead head nymphs. We hear cicadas but so far the fish refuse to take our imitations.
Art Rorex, a Frontiers friend and client traveling with us, had a banner day on the little Owen River with six big browns and then turned around the next day and put a six and a half pounder in the net on the upper Wairau.
A quick look on the internet at the weather back home in Benton, PA, lets us know that winter is still wreaking havoc with cold temperatures and lots of snow. One quickly realizes how lucky we are to be here. Lodge owner, Felix Borenstein, continues to offer what many consider to be the best fly fishing lodge in New Zealand. His attention to detail is over the top which is why he has the repeat business that he enjoys.
For us, we think our combination of Riverview Lodge in Hammer Springs and Owen River Lodge near Murchison rounds out the perfect South Island fly fishing trip. We still have a few days left to fish here at Owen River and then it's back home, but we'll leave with memories of beautiful rising trout, great food and accommodations, and the knowledge that we will return next February to do it all again.
Barry and Cathy Beck are writers, photographers and consummate trip hosts. They lead a number of Frontiers groups each year, which gives our clients the perfect opportunity to meet new fishing friends throughout the world. Contact us at 1-800-245-1950 to learn more about Barry and Cathy's upcoming hosted trips.