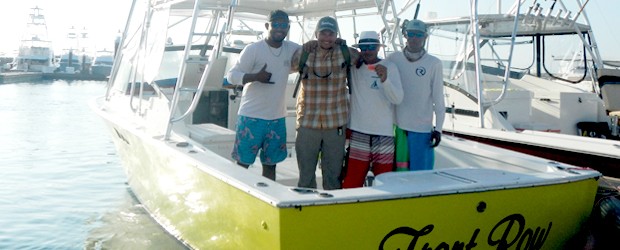 Fishing in Quepos Costa Rica with Flamingo Bay Charters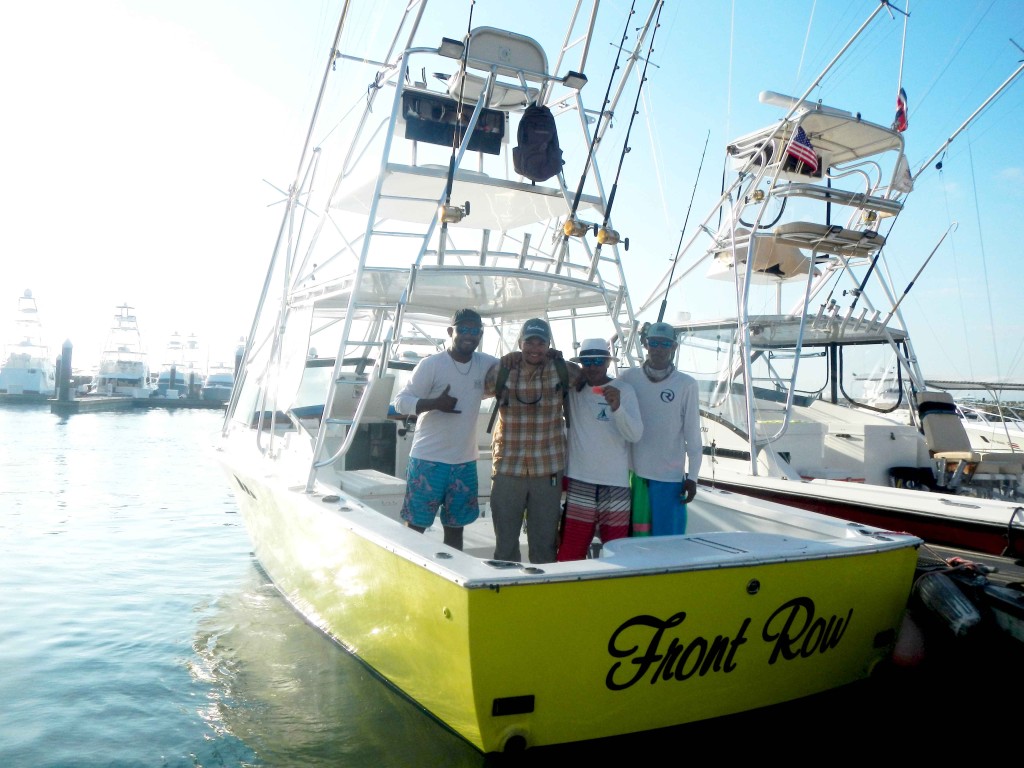 Since I was so close to Quepos while staying at Zancudo, it only made sense to make the scenic three-hour land transfer along the Pacific coast to Quepos. I was anxious with excitement to stay in the Costa Rican fishing town after hearing about Mike Fitzgerald's trip a couple of weeks prior. I had one day of offshore fishing scheduled with Flamingo Bay Charters and two days to explore the city of Quepos.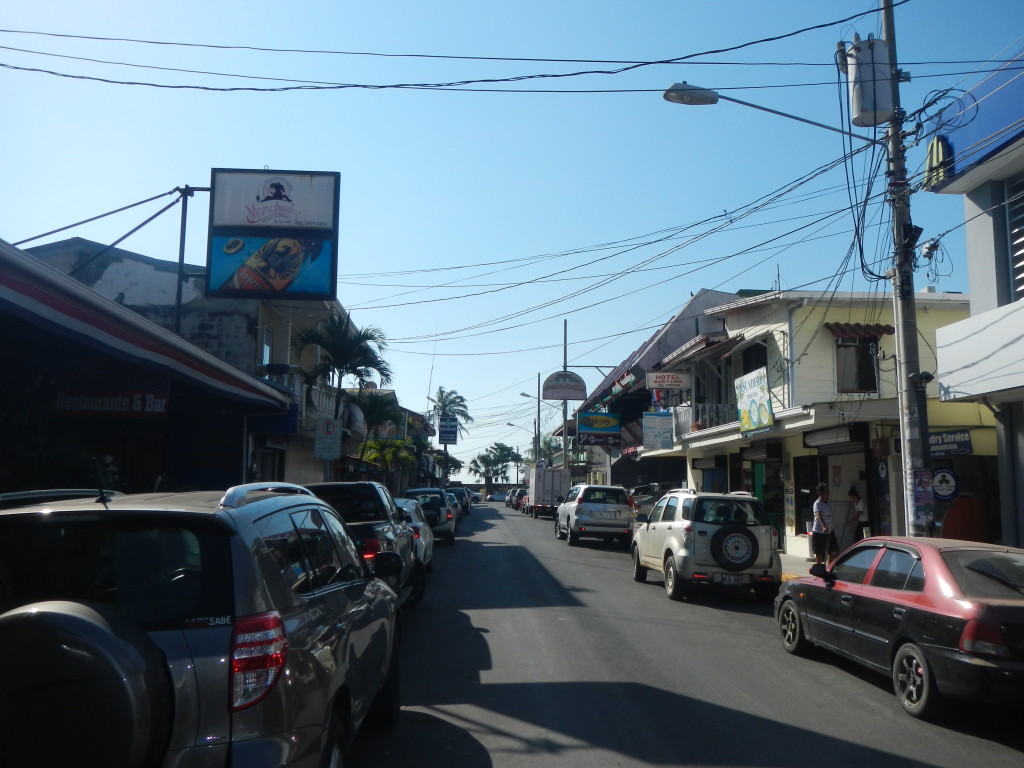 I was picked up at my hotel the next morning and transferred to the newly-renovated Marina Pez Vela, where I met the crew on the "Front Row," a 29 foot Bertram. We quickly became acquainted and made the run to blue water in hopes of raising sailfish close enough to cast a fly. Before long, the crew was organizing a spread of hookless teasers as I arranged my 14wt in preparation for battle. We had action throughout the whole day raising sails, marlin and a mahi. Nothing followed close enough to the boat to execute a proper "bait and switch."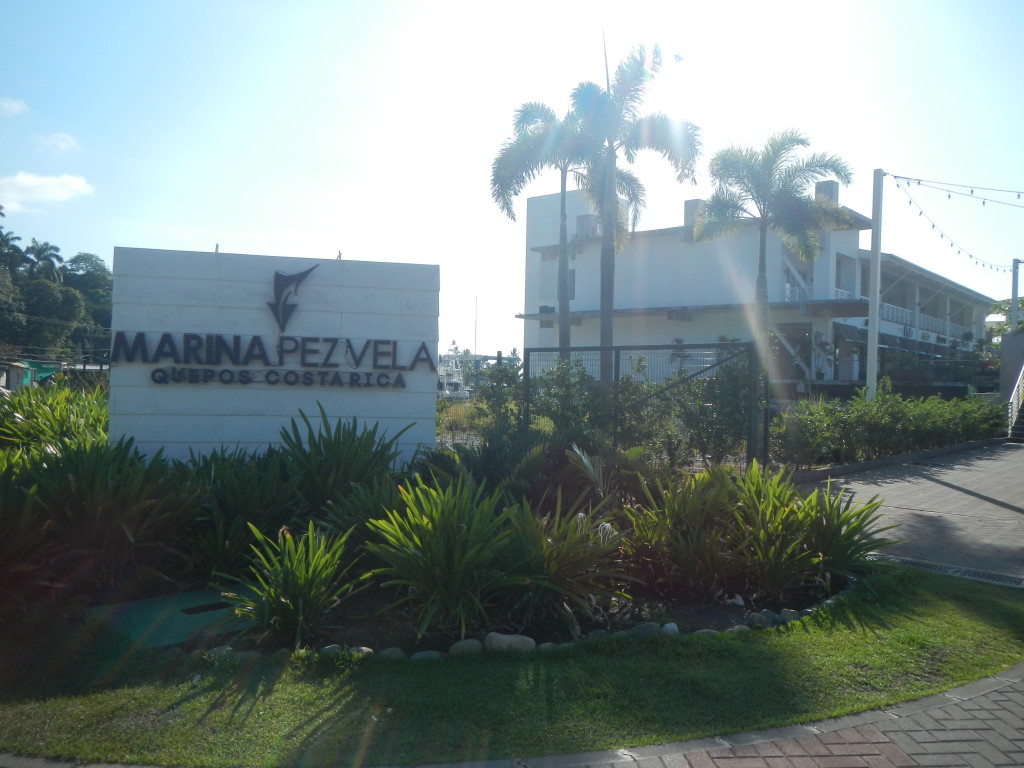 With the end of my fishing day quickly approaching, we finally had a sailfish cooperate. The fish ensued on the last teaser to the stern of the boat and I made my cast. The fish hit my fly, but shortly became unbuttoned. However, the fish stayed in sight. My next cast was slightly beyond the fish and I watched as he T-boned the fly. Once the fish was hooked, the crew coached me as the fish jumped almost a dozen times before I brought him boat side to be released.  The crew and I cracked open some cervezas in celebration of all of their guidance and hard work paying off.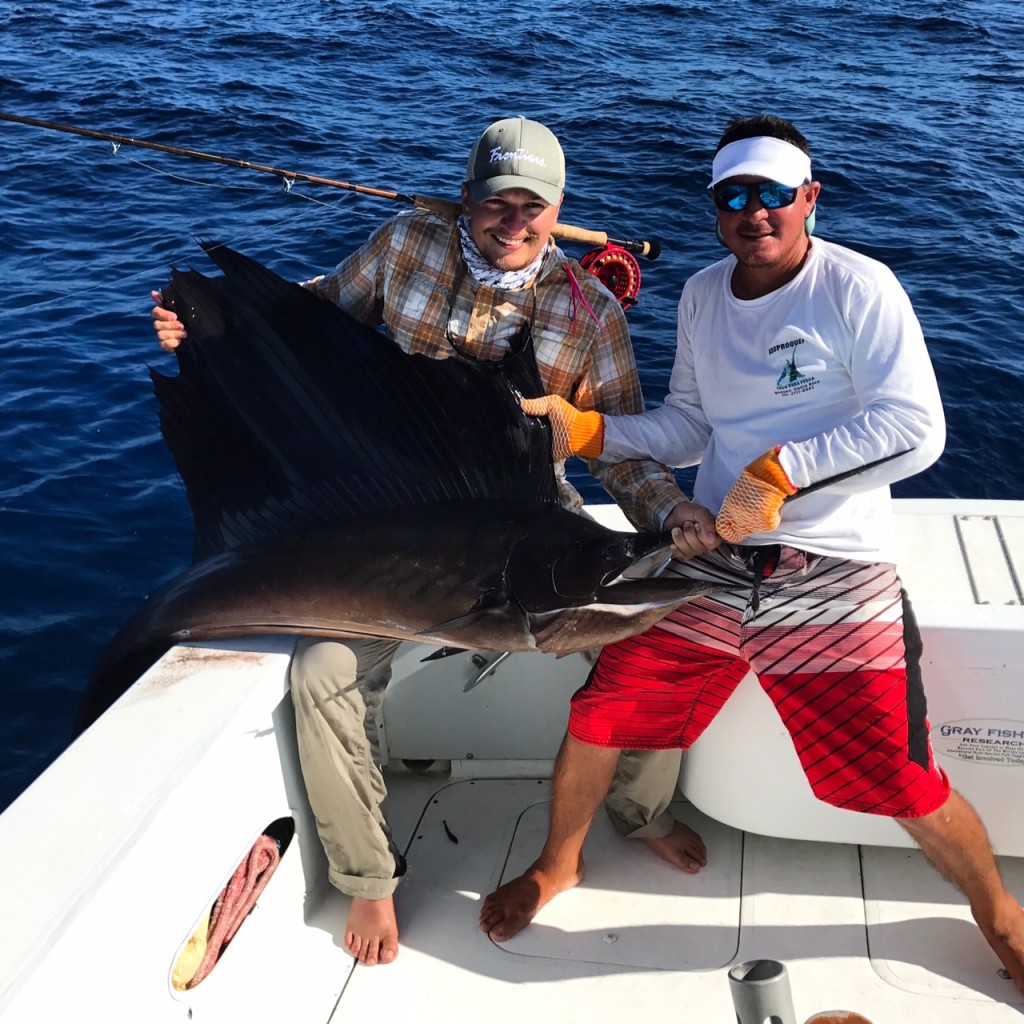 Once I got back to the marina, I was ready for dinner and the crew recommended The Runaway Grill, which is one of the restaurants at Marina Pez Vela. The marina is a short walk from Quepos and is the perfect spot to watch the sunset while having a drink. Runaway Grill is filled with taxidermy fish, pictures and flies, plus hats from all over the world that guests have donated. After my enjoyable meal, I thought it was only fitting to retire my Frontiers hat and hang it with the rest of them.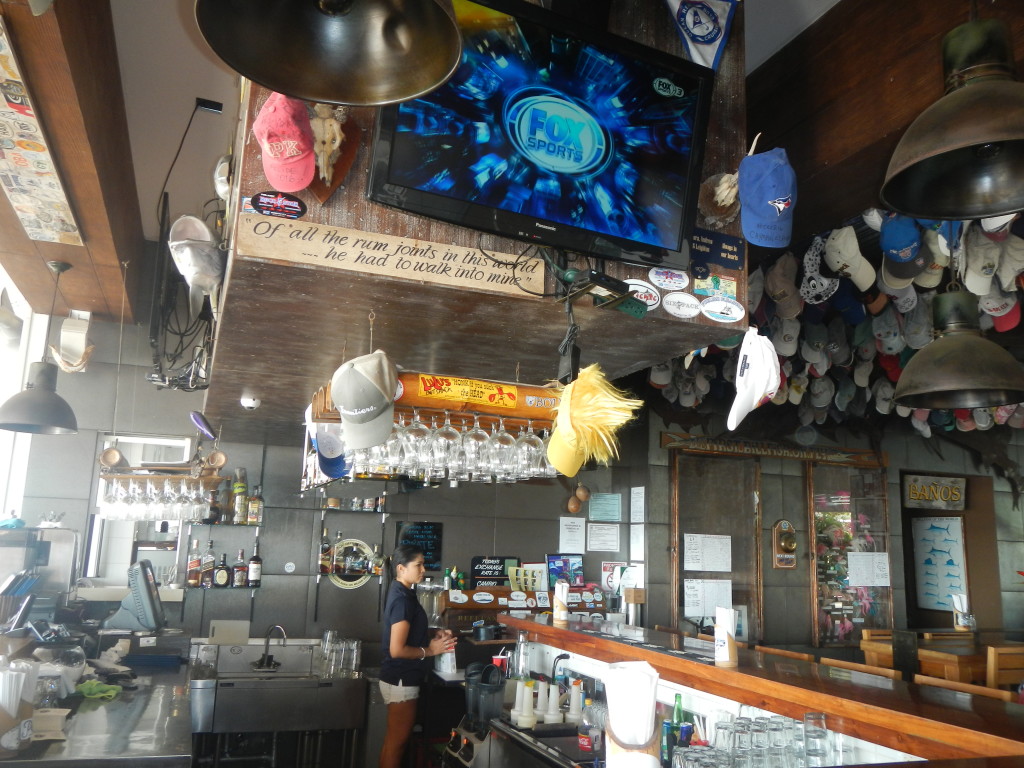 Quepos was nothing short of what Mike Fitzgerald informed me about prior to my travels. It is truly a fishing town that offers plenty of adventure for family as well. There are numerous restaurants and shops in the town that will meet a fisherman's needs for them or their family. There was no better way to top off each day than to walk to the marina, watch the sunset over the ocean while reminiscing about the day's events and sharing stories with others.
By: Derek Hathazy