May, 2021: This past winter, Frontiers Travel told you about a new fishing Yucatan operation just north of Cancun called, Fin Chasers. On a December trip with some Frontiers staff, I experienced the fishery around Isla Blanca and came away impressed. The juvenile tarpon fishery, not to mention the fantastic service of Capt. Miguel Encalada and his staff, was enough to make me want to come back. And soon. While that December trip centered on the live-aboard mothership program, an anniversary trip with my wife in April seemed like a perfect opportunity to experience the all-inclusive resort option.
The Travel
After a quick stopover at DFW, Kami and I arrived at Cancun International Airport in the early afternoon on a Saturday in April. Besides the masks and adjustments to inflight services, the air travel felt easy. The lines at border control reflected an increase in international travel demand. With numerous agents and desks open, the lines moved quickly, perhaps the shortest we had ever waited in fact. We grabbed our luggage, cleared customs, and stepped aside. Miguel was waiting just outside the door with a huge smile, ready to drive us approximately 25-minutes north to the Grand Palladium Hotel in Costa Mujeres.


The Hotel
Before reaching the lobby, we took in the impressive façade and striking architectural elements of the Grand Palladium. The staff greeted us with a cool towel and welcome drink, a few simple yet effective touches to transition us into vacation mode. That transition completed as soon as we swung the door open on our two-level suite. The lower level had a full bath, wet bar, sofa, and entertaining area. The upstairs boasted a full master suite. Each level had its own balcony, with the upper nicely appointed with a jacuzzi soaking tub.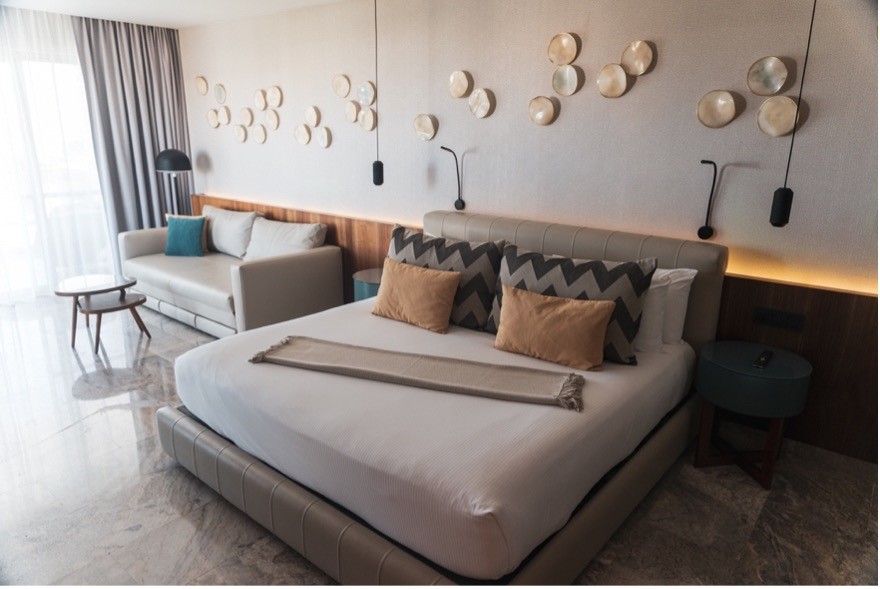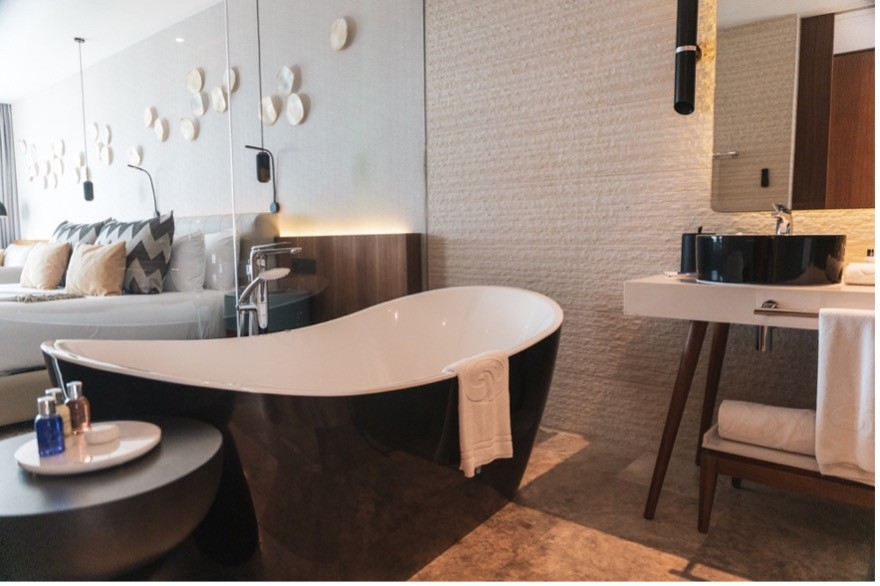 As an anniversary trip, it was important to both my wife and me to have a few non-fishing days. We wanted to return fully refreshed from this trip. Two days dedicated to one of the two primary pools at the hotel had the desired relaxation effect. We also took in an archery lesson, perused the Rafael Nadal museum and tennis center, and enjoyed a tequila and mezcal tasting during some of our downtime at the Palladium. The amenities and creature comforts of the Palladium really added another dimension to our trip, making it feel like a full vacation and more than purely a fishing adventure.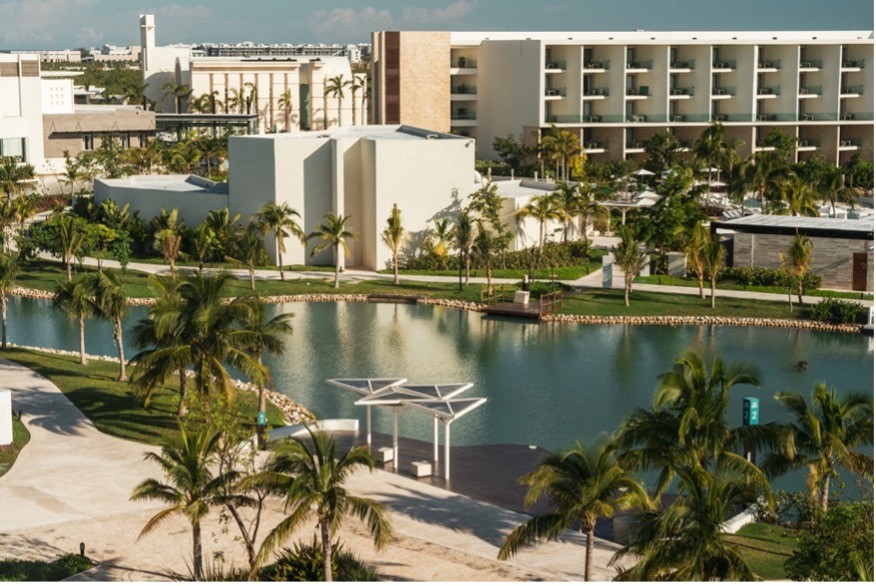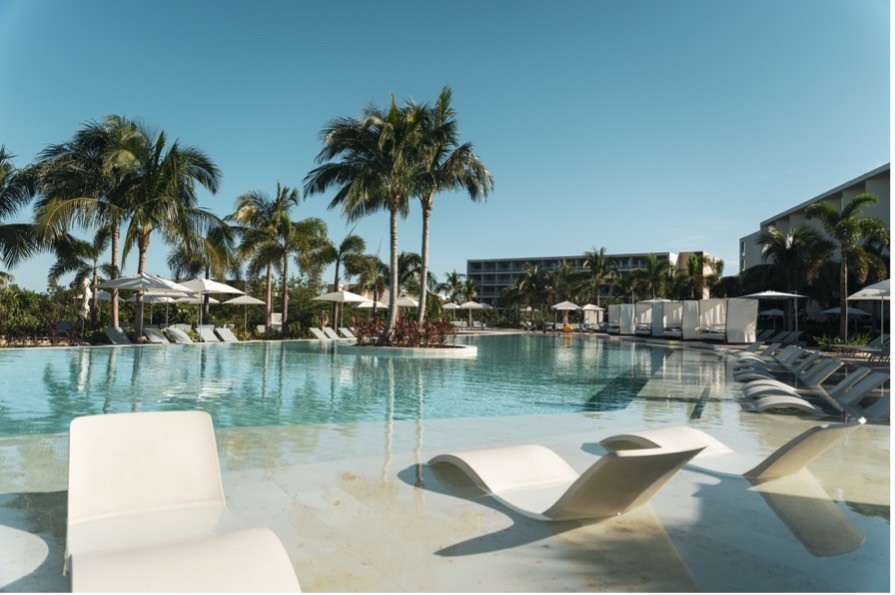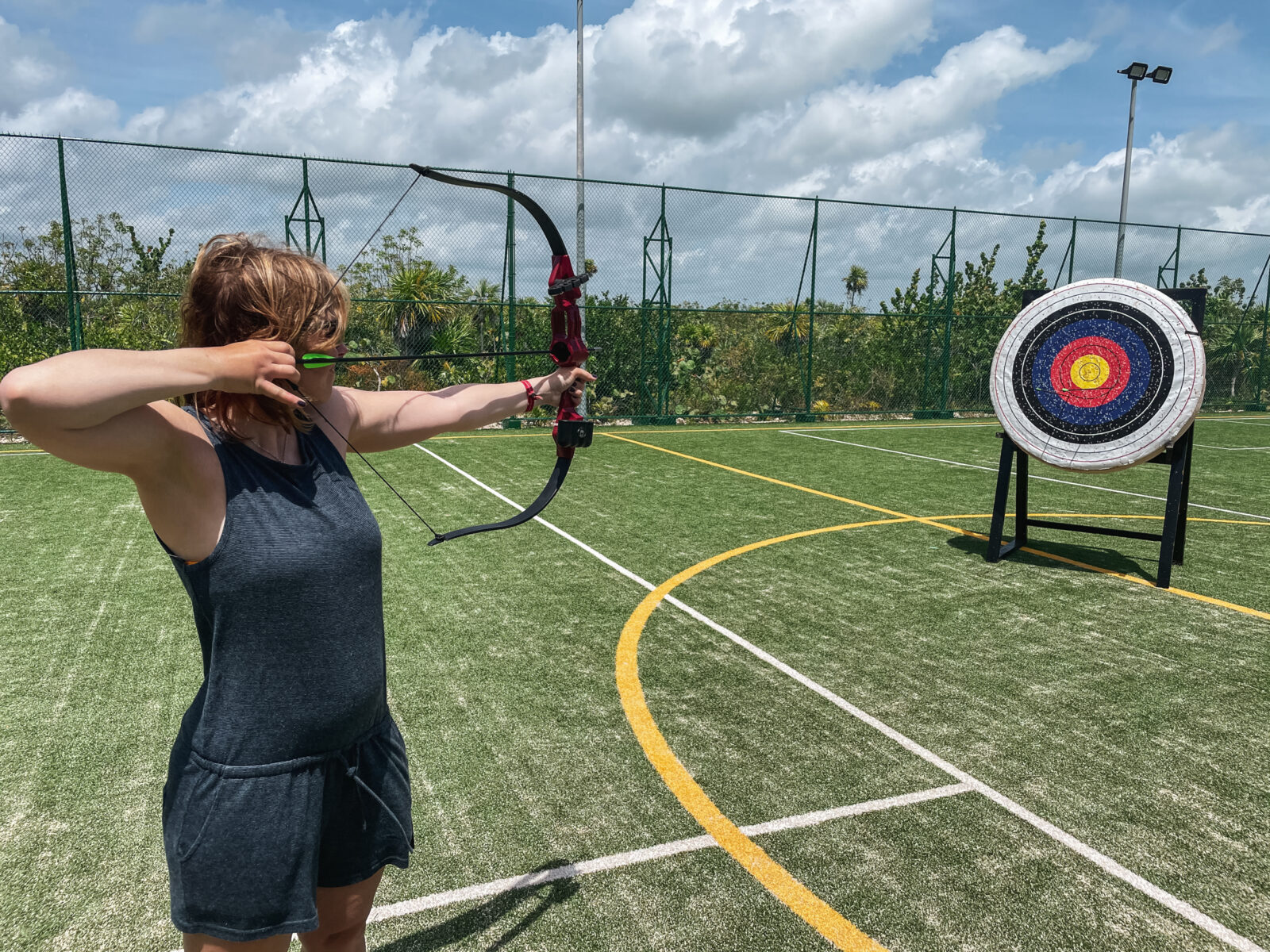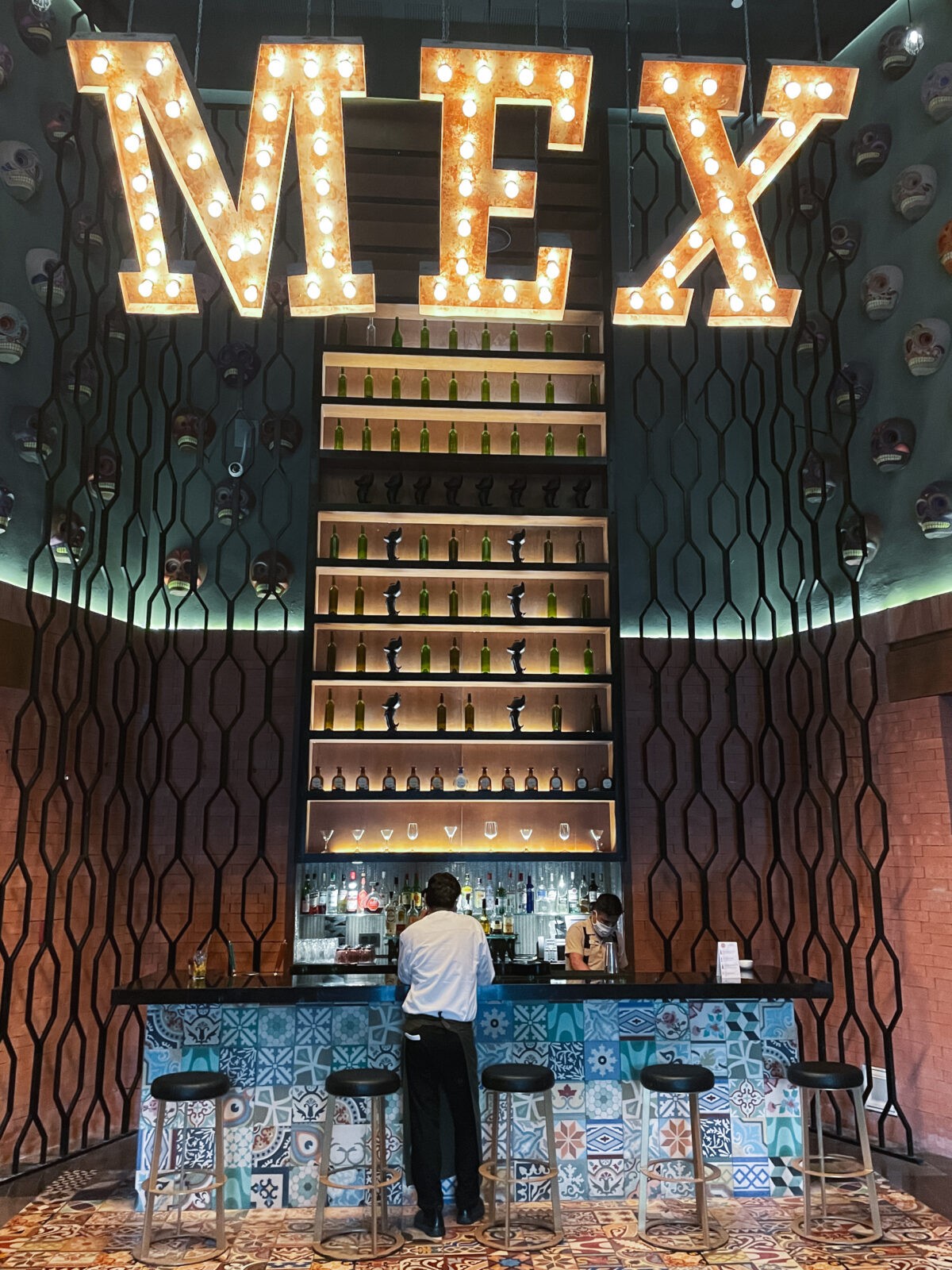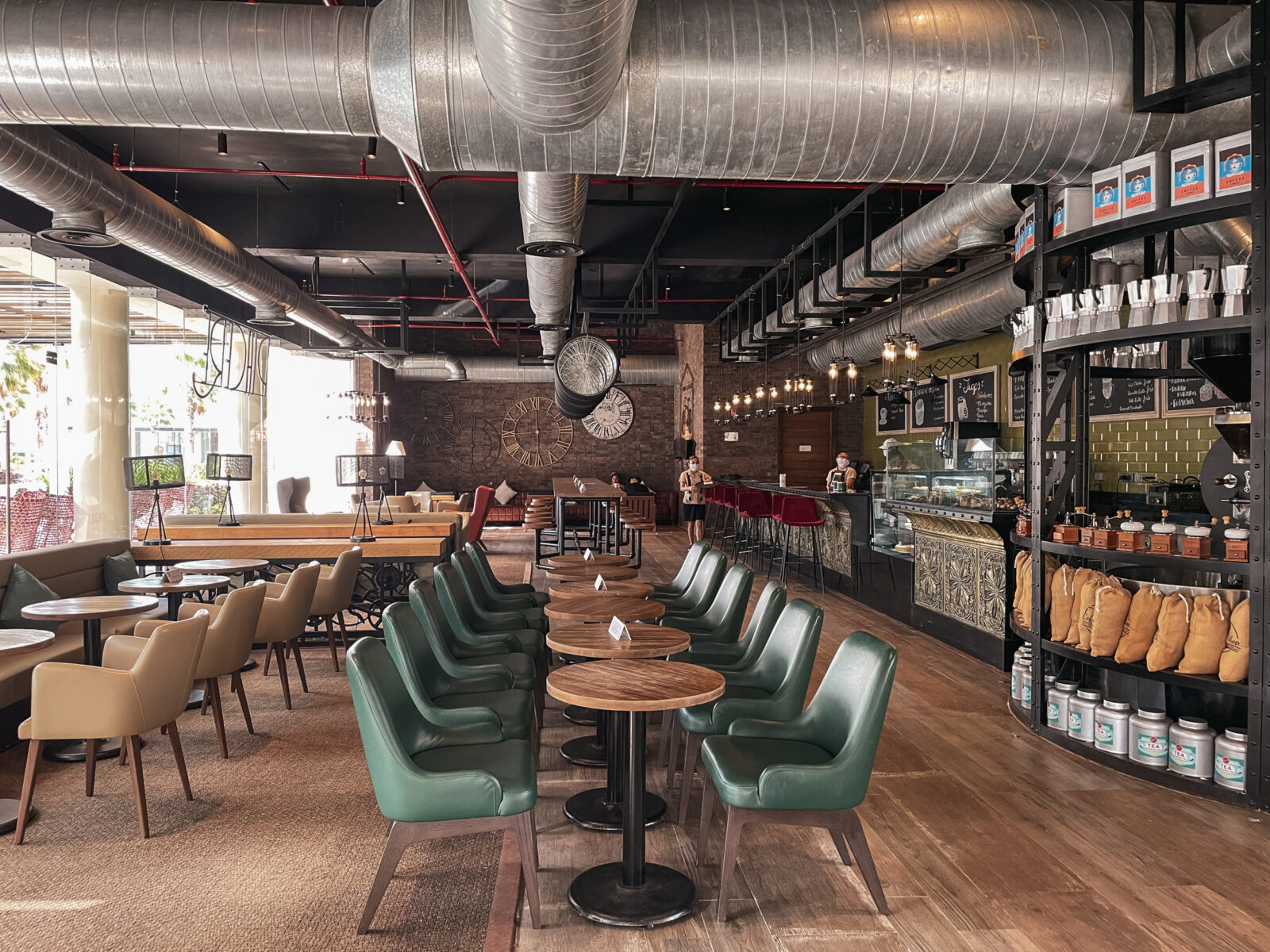 As for the all-inclusive culinary experience, we were pleased with the food and drinks. Four restaurants were open during our visit, including an Argentinean steakhouse; a Mexican restaurant; a Japanese and sushi restaurant; and a Mediterranean-inspired restaurant. The cocktails were not overly sweet or syrupy, one of the tell-tale signs and quality signals of a high-volume environment like an all-inclusive. We also enjoyed a night out in Cancun with Miguel taking us to one of his favorite local restaurants. Breakfasts and lunches at the hotel are primarily buffets. On fishing days, we were thankful to enjoy a room-service breakfast before Miguel picked us up for an early departure to chase rolling tarpon.
The Fishing
From my trip in December, I had a sense for the juvenile tarpon fishery. It was my baseline, and good enough that I was ready to come back less than six months later. However, I was curious to see what effect warmer April water temps might have on some of the other species.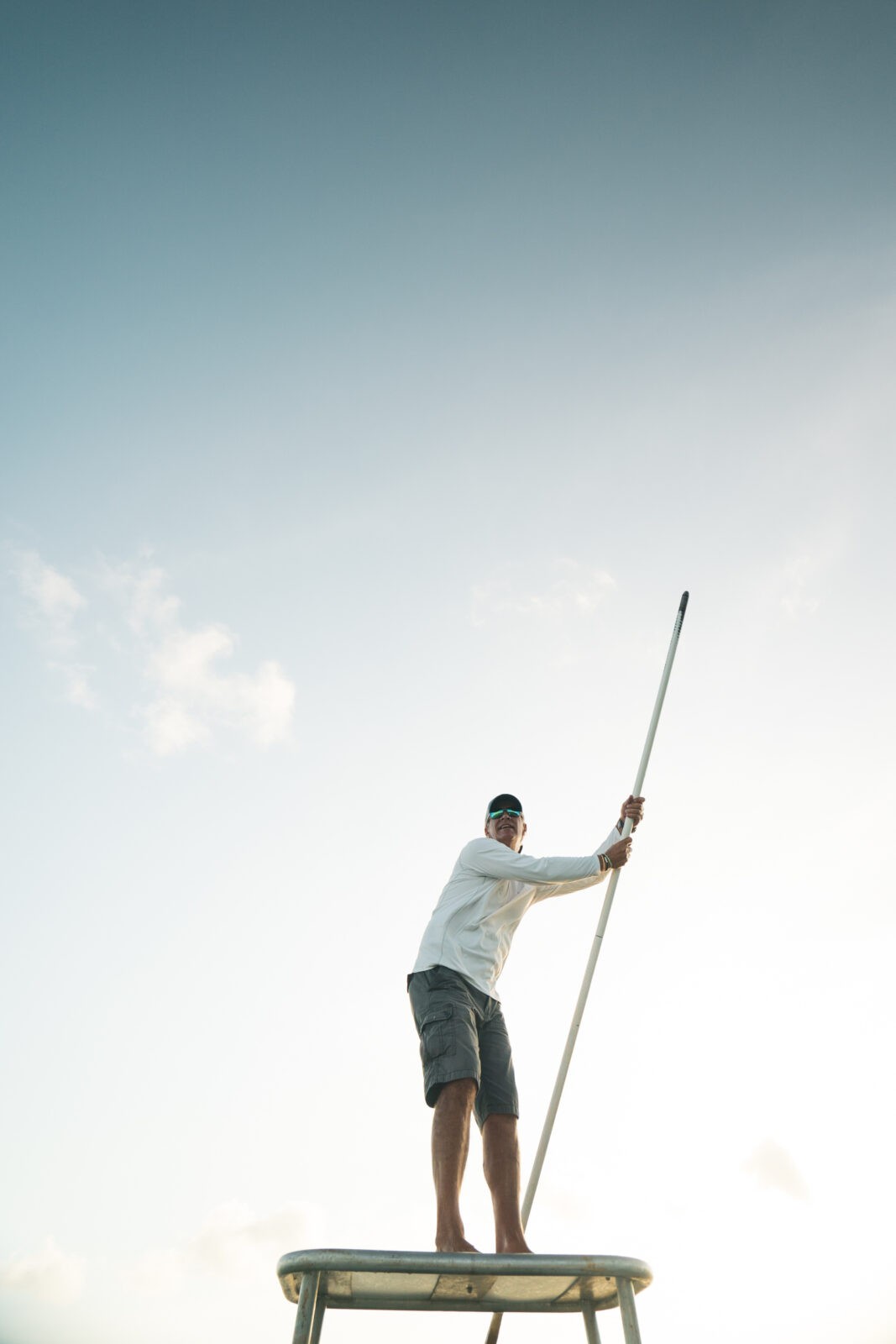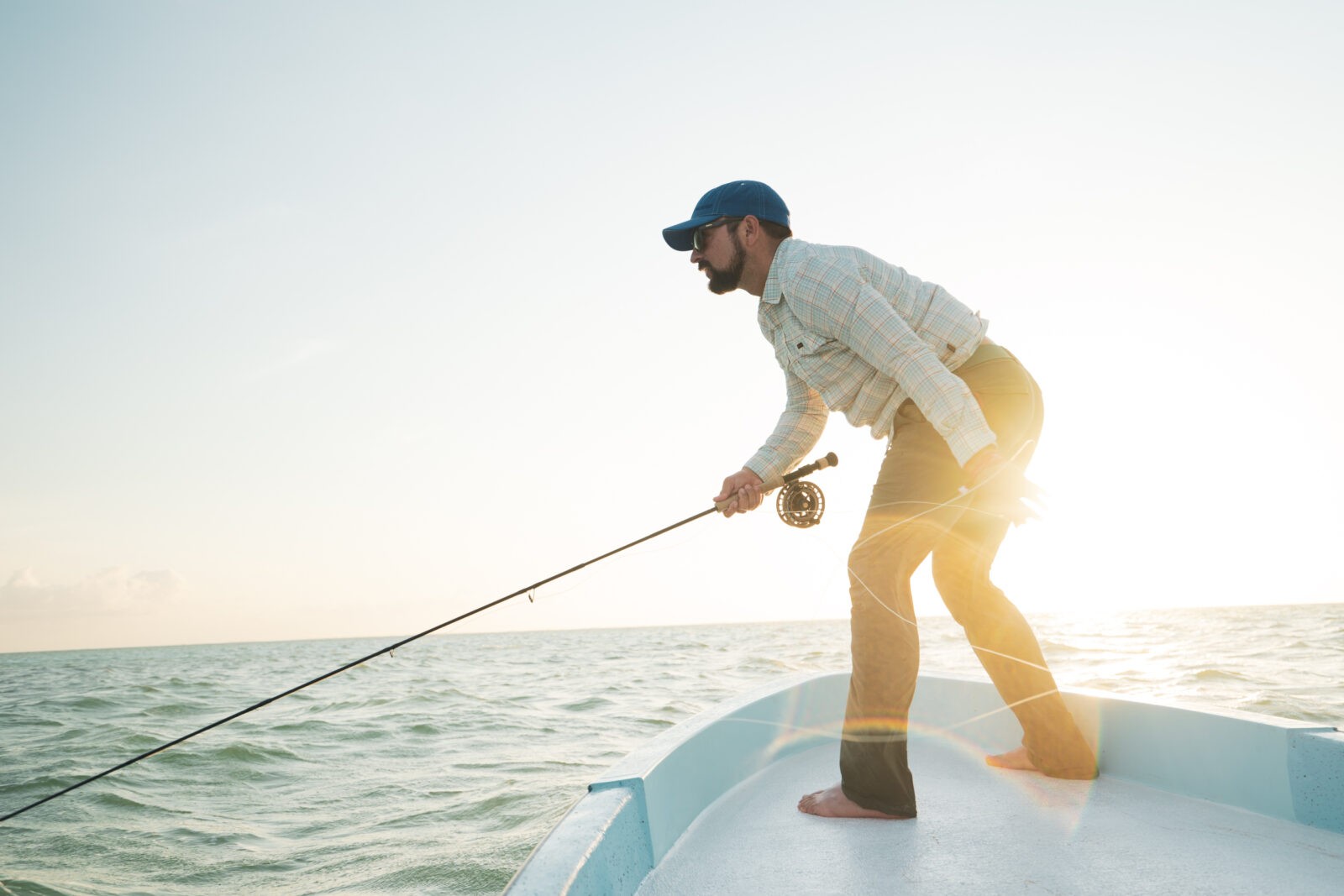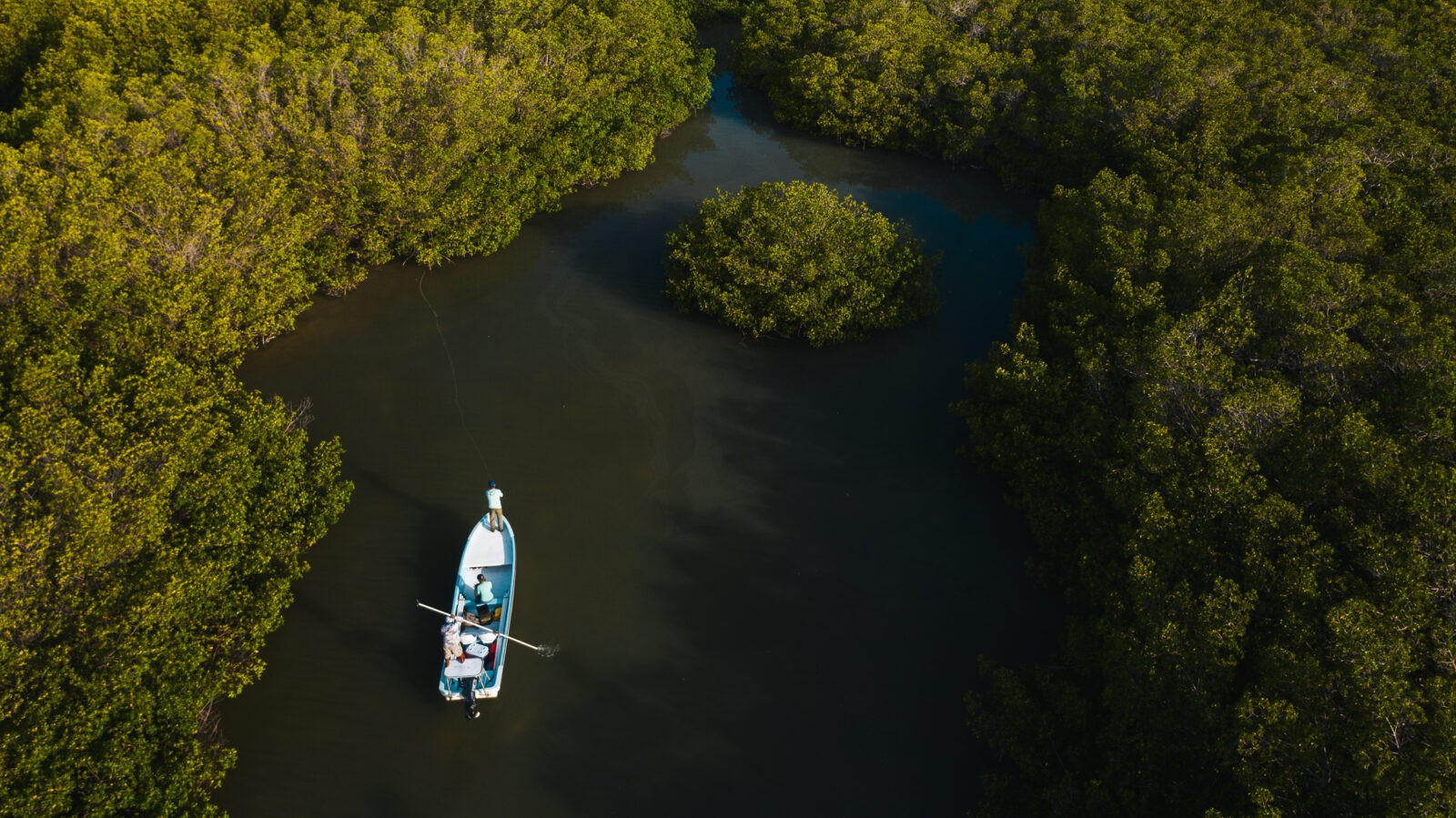 One of the most noticeable differences between the spring and winter were the permit numbers. Miguel and his guides considered the April dates that we fished to be on the front edge of what they typically consider permit season. Regardless, I was pleasantly surprised by the number of singles, doubles, and small school we encountered. While the average size may seem smaller to some anglers compared to other locations in Mexico and Belize, the quantity of fish and quality of shots kept Kami and I fully engaged. We had two separate afternoon permit sessions that were really good with numerous shots and opportunities at fish ranging in size from 4-15 pounds.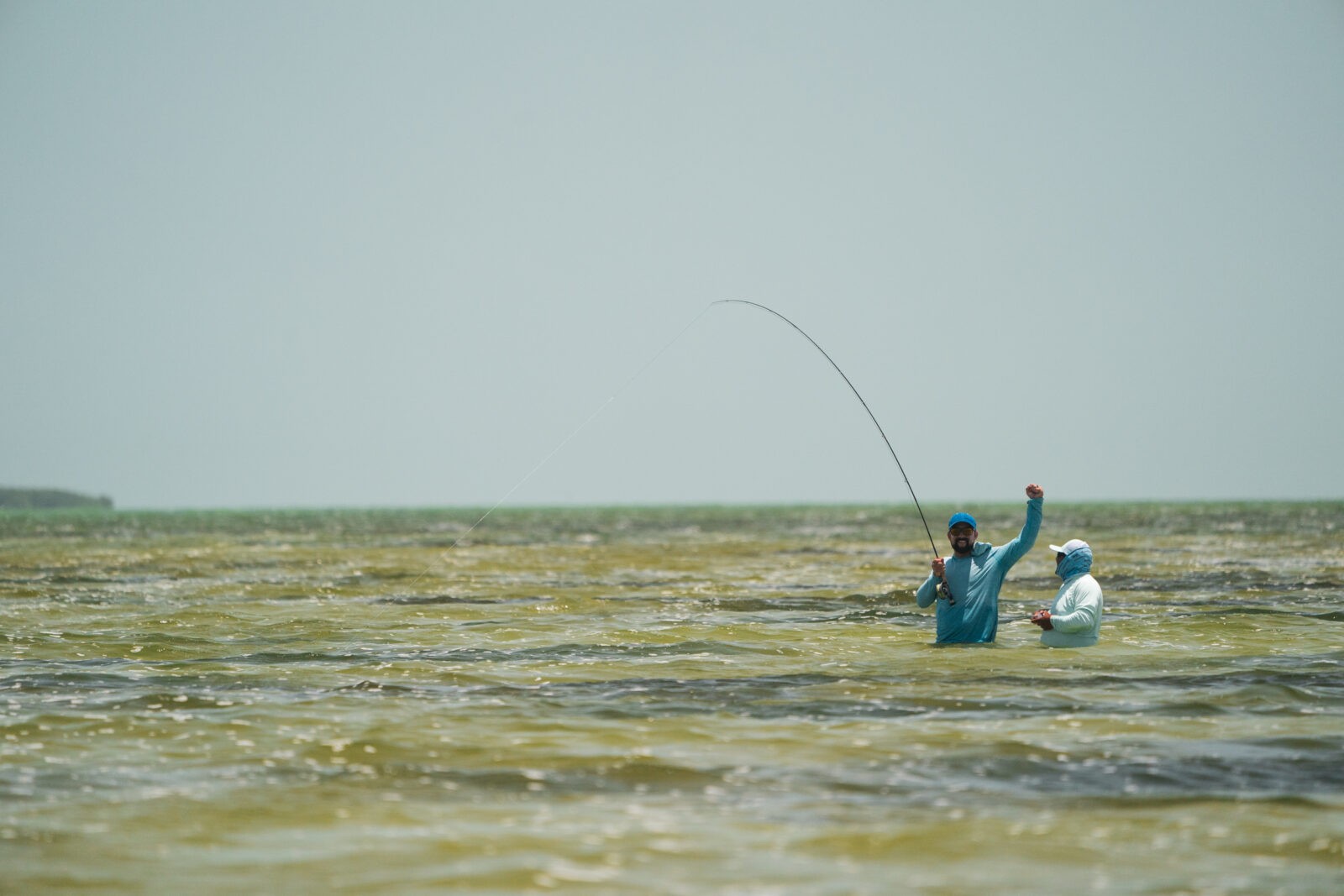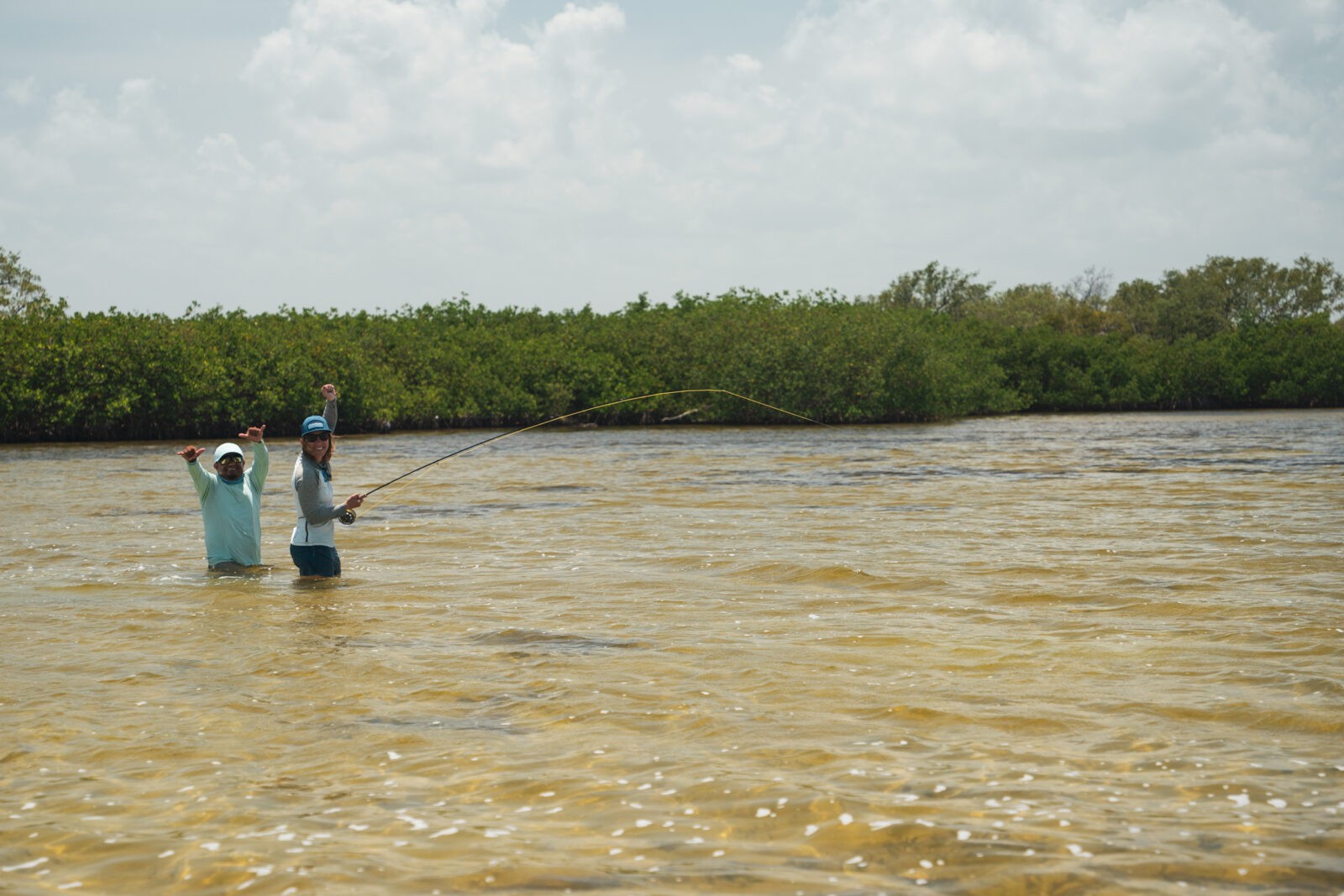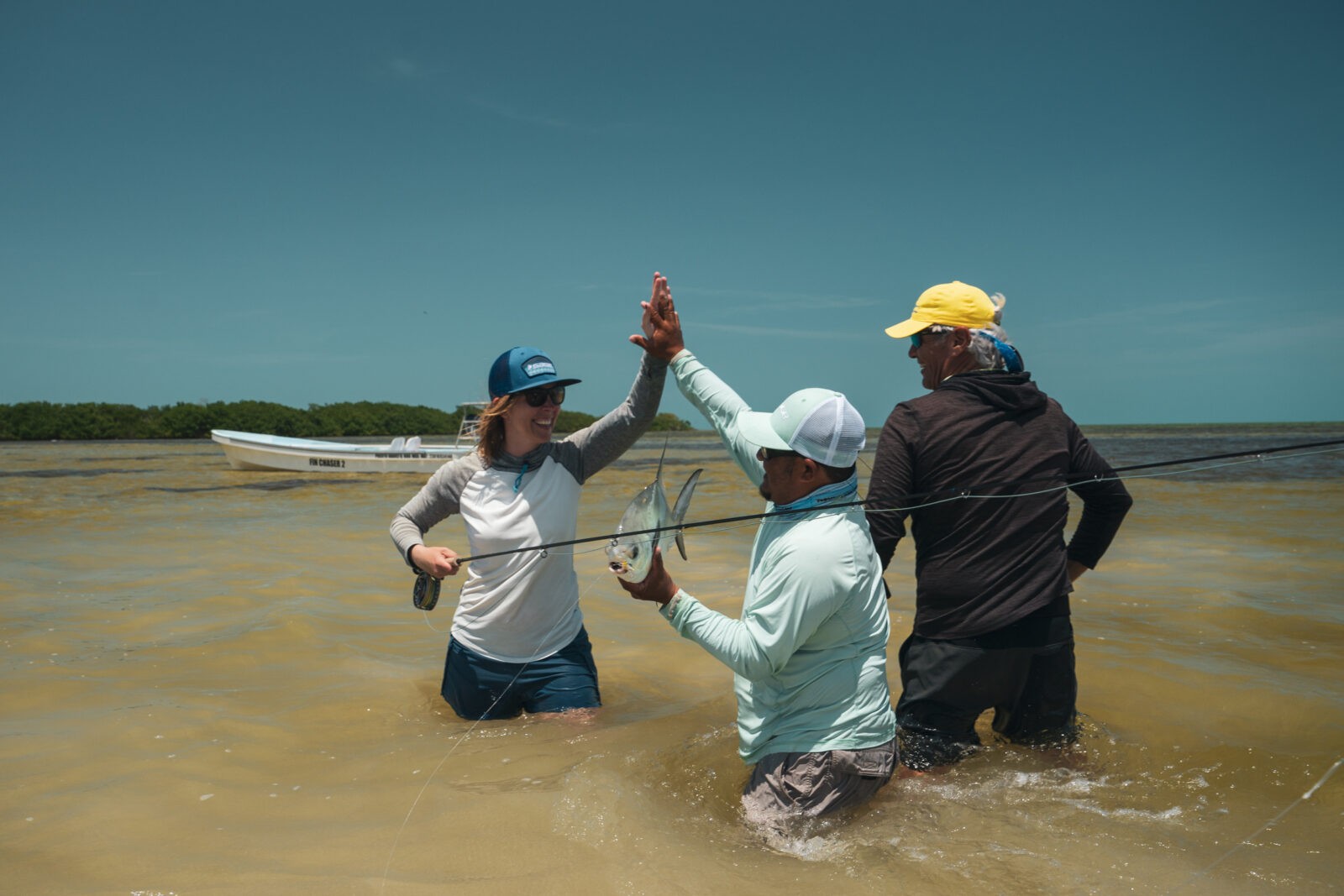 As a gentleman, I won't name names. But suffice it to say, there was another permit eat or two that did not come tight due to what some may consider "angler error." It reminded me of a past trip to Ascension Bay, when a guide dryly joked after a few missed hook sets: "Hey Nick, you know when the fly disappears? That means the fish ate it."
Now back to the permit fishing. We were addicted, chomping for the next hit of black-tailed adrenaline. Perhaps the better analogy was an athlete in the zone, just wishing to get his hands on the ball to score again. As unbelievable as it may sound, the weather conditions were all that kept us from having more permit opportunities. Whether you believe me or not, I can say this – given our fishing throughout the week, especially the permit, Kami and I are already plotting a return trip.
Besides entertaining tarpon and solid permit opportunities, the snook fishing should not be overlooked at Fin Chasers. I considered snook as a by-catch for most of my saltwater career, a pleasant surprise encountered while poling mangrove-lined flats for bonefish or tarpon.
This fishery certainly provided those opportunities. However, on our second to last day, Edwin had an unusual look when we boarded the panga. He asked what we wanted to fish for, to which we replied, "whatever you want to fish for, Edwin. We've enjoyed everywhere you have taken us this week." "Ok, we'll start for tarpon and then go for snook."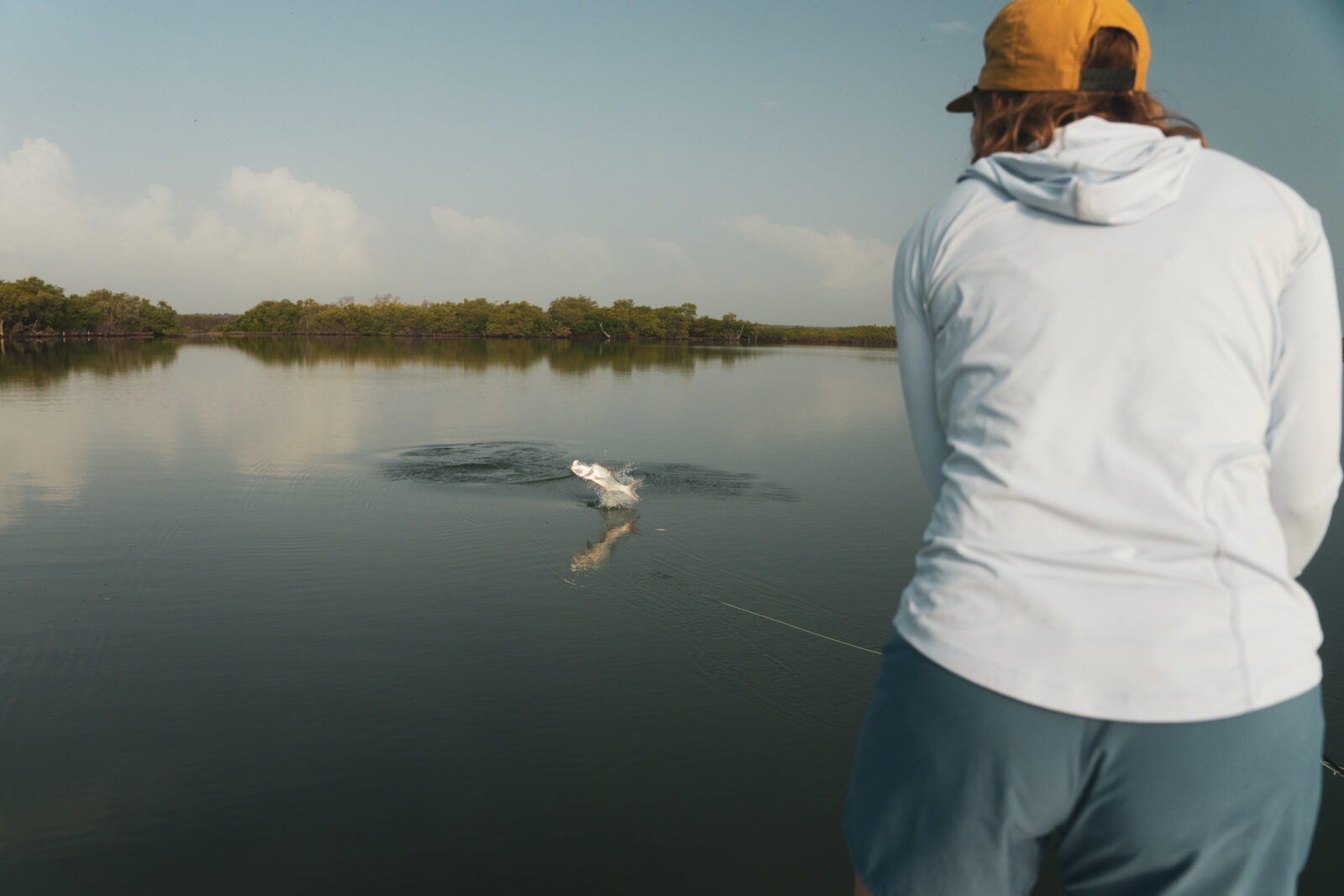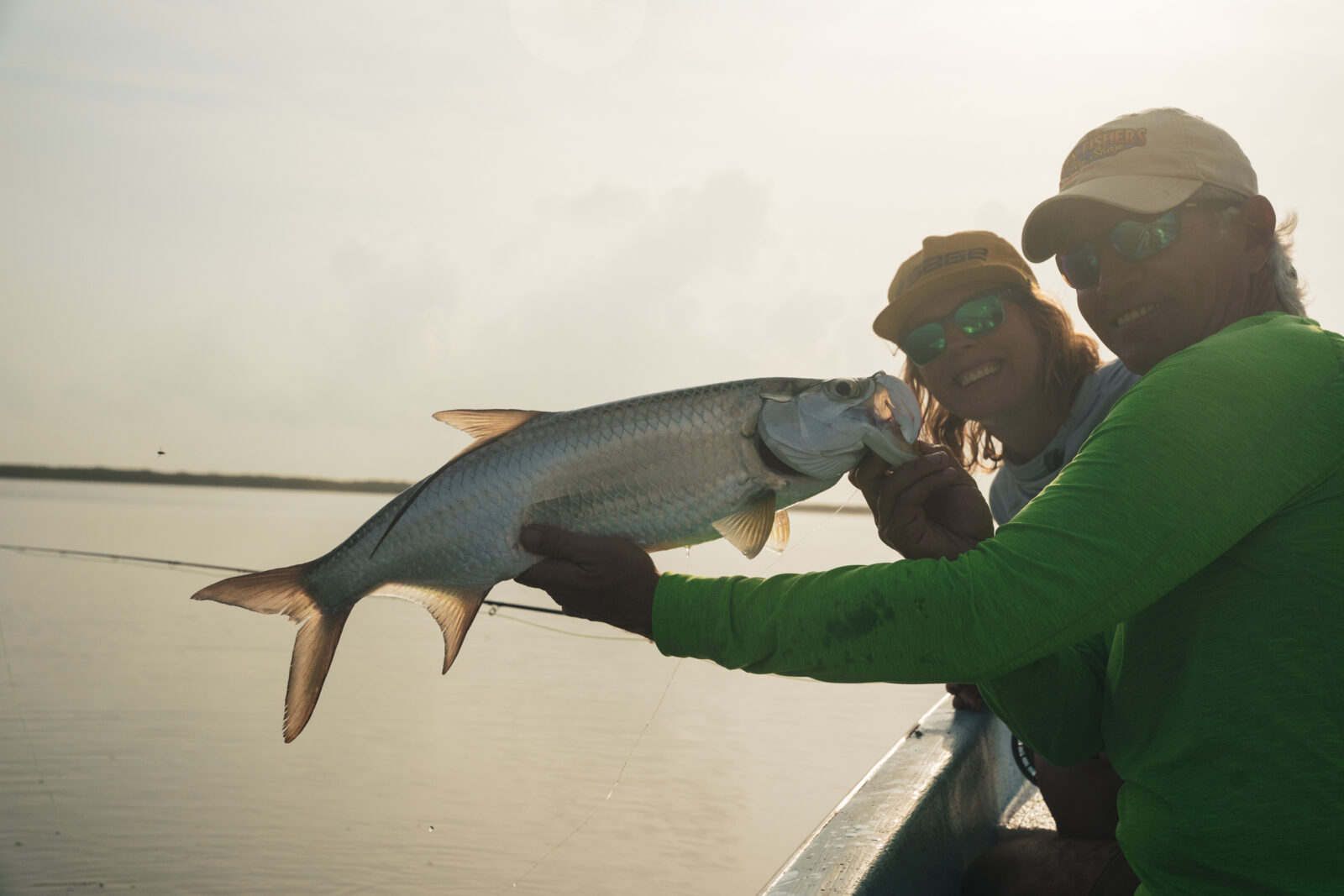 The plan seemed innocuous enough. After four tarpon to start the day, we already had ear-to-ear grins full of contentment. We entered the first snook lagoon and spooked a pair of large fish while puttering into position. The glare from the low sun angle limited our visibility. No matter. We were playing with house money after that initial tarpon spot. As Edwin poled us around the left edge of the lagoon, I remember thinking that it was great we ran into a couple of good snook, even if we did not get a shot at them. Those two were likely the alphas of the lagoon that we were here for. My mind wandered to what magical place Edwin would take us to next. That's when his excitement startled me back to the moment. 2 o'clock. See that dark mass? That's a school of snook. Back cast!
The next two hours or so was some form of that – an excited cocktail of directions and fish descriptions, a cast and presentation, followed by whooping or Spanish expletives or both. Edwin later revealed that only he and his brother know of the spot, a special place they held close to the vest. Along with a fair share of refusals and numerous missed opportunities, we landed four, had two more come unbuttoned, and never came tight on another eat or two. It was far and away the best snook fish Kami or I had ever experienced. Frankly, I saw more snook in that series of lagoons than I have the rest of my life combined.
The Gear
Many anglers and outdoors-people seem to be obsessed with gear. I am worse than most in that department. Something about bringing a knife to a gunfight and coming to the flats unprepared makes me feel deeply unsettled. For the minimalists, a 9 weight would be my weapon of choice for the juvenile tarpon, snook, and permit, and most common scenarios of this fishery. If visiting during the summer tarpon migration, an 11 or 12 weight with sinking line is likely in order. For the gear heads out there, an 8 or perhaps even 7 weight rigged and ready with a saltwater taper line would be fantastic when the wind dies down on those rare and cherished days. In fact, Miguel's personal favorite was a 6 weight. But then again, he's a bit loco. A 10 weight was nice on our windiest days, at times rigged with a crab for permit and at other times, a larger baitfish pattern for larger tarpon on the outside of some flats. 60-pound fluoro was preferred by the guides for tarpon and the larger snook. For permit, Miguel liked leaders ending in fluoro somewhere around 18-pounds.
There are always many opinions as to the best flies. The guides clearly favored black and purple baitfish patterns for the juvenile tarpon. Even you tie your own, keep in mind that Miguel prefered size 1/0 hooks, especially Gamakatsu SC15. For snook, baitfish patterns in white and chartreuse or white and red were most requested by the guides. And for permit, typical Yucatan patterns, like tan ragheads (with small yellow lead eyes) and squimp, also seem to work in this fishery. The raghead accounted for both permit brought to hand on our trip.

The Fit
While Kami and I were having a great trip, I caught myself thinking a few times, who else would I want to share this place with? For me, fishing is more about a shared experience than it is catching the next trophy. With that said, there are a few categories of people I would strongly recommend to Fin Chasers, especially the Palladium hotel program.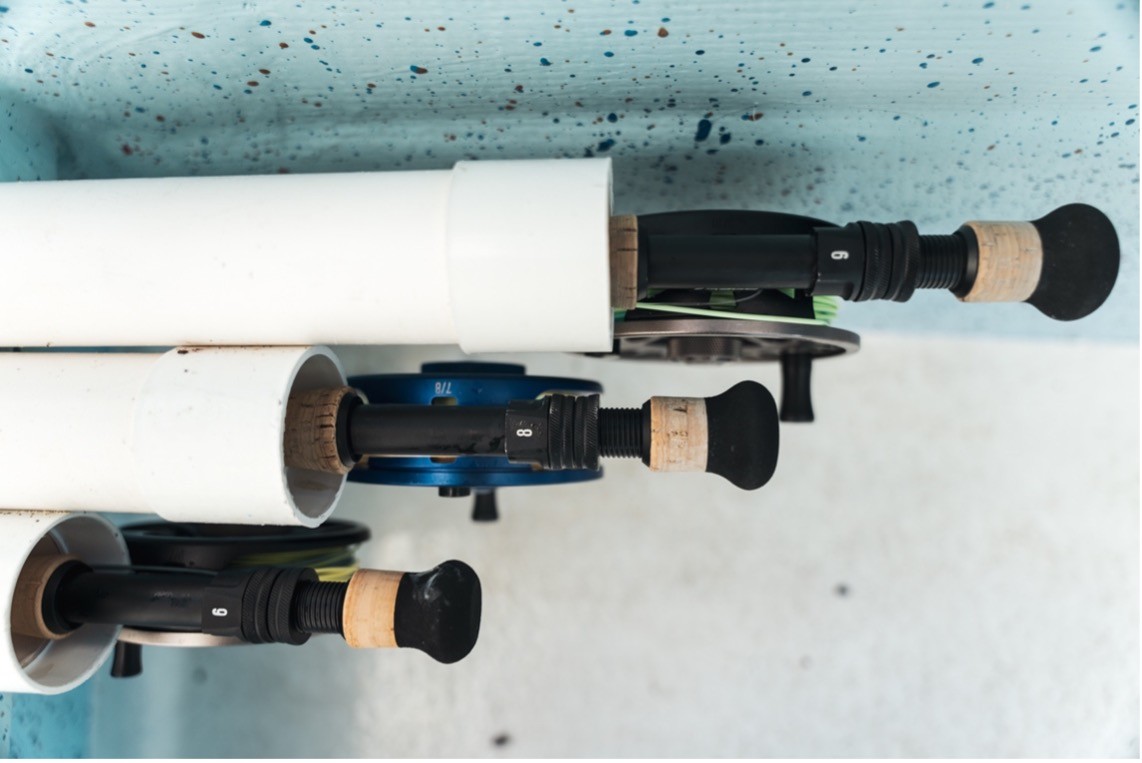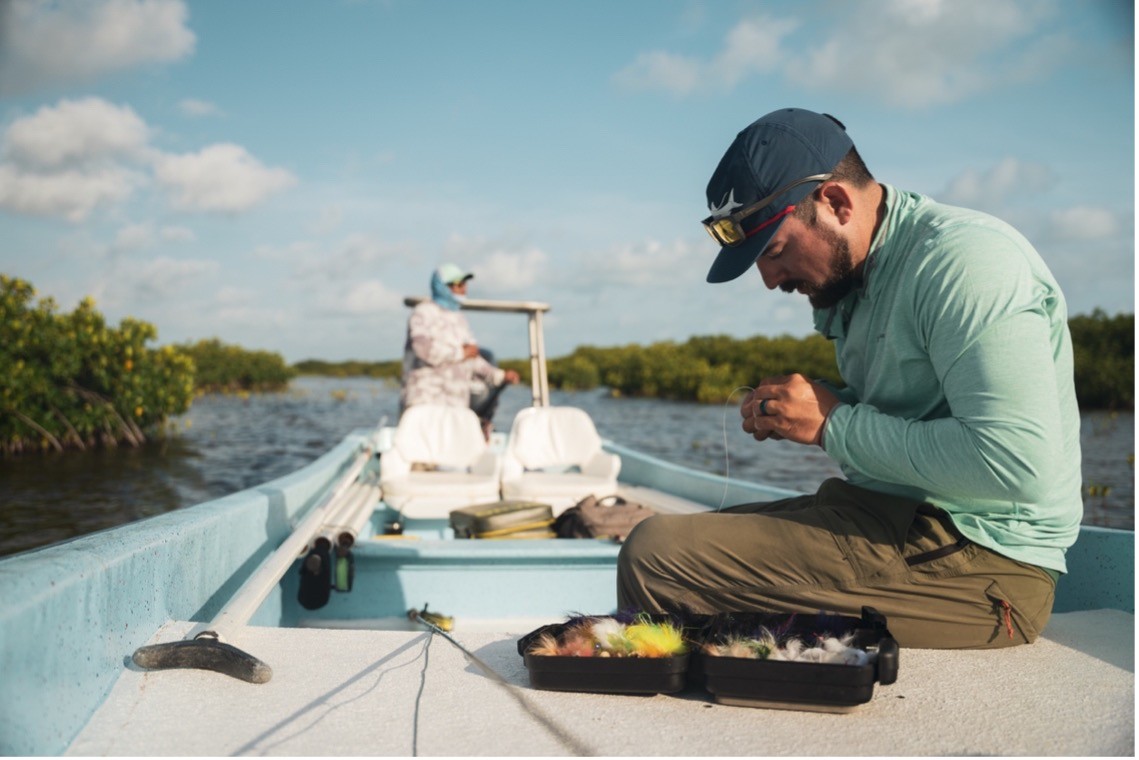 First, this is a great option for what I will call "mixed itinerary" travelers. Within this category, travelers, especially couples, that desire a mixture of relaxation and luxury offered by a full-service hotel, along with good fishing, should consider Fin Chasers and its hotel program. On the other hand, families should also strongly consider this option. The Palladium is family-friendly, not only with its adult amenities like the spa and tennis center, but also its activities and programs for kids, including theatrical performances, video games, numerous sports, as well as professional childcare options. Lastly, groups traveling with a combination of anglers and non-fishing companions are likely to appreciate the hotel's amenities and proximity to Isla Blanca, Cancun, and this area of the Yucatan for a host of activity options.
Regardless of the group composition, the fishing schedule lends itself well to a mixed itinerary. With early morning departures, we had great shots at rolling tarpon each morning; we fished hard before the afternoon winds kicked up; and we were back at the hotel around 2 or 3 pm, with several hours to enjoy the pool, beach, and/or a nap before heading out to dinner. Similarly, an angler could meet up with their family or non-fishing companion in the afternoon and enjoy the remainder of the day together, helping the trip overall to feel like a shared rather than separate experience.
The other aspect to note was the convenient travel. Many US cities and associated airlines offer direct or one-connection service to Cancun international airport. Even from a small Western mountain town, Kami and I arrived in Cancun by 1:30 pm with only a single connecting flight. There was no additional in-country flight, ferry, or extended ground transfer required like some other Yucatan operations. This convenience opens the possibility for last-minute or shorter trips to get a flats fix with Fin Chasers.
On the other hand, some anglers may want to consider different options instead of Fin Chasers. Die-hard bonefishers are likely to be disappointed. While there are occasional bonefish, the juvenile tarpon, snook, and permit, depending on the season, are the primary targets of this fishery. Additionally, some destination anglers desire the remote or boutique feel of a typical fly fishing lodge. If that is the case, the hotel program at Fin Chasers is not the right fit. However, the Fin Chaser mothership program might be worth considering for an incredibly unique way to feel remote with private, exclusive services.
By: Frontiers Brand Ambassador, Nick Swingle