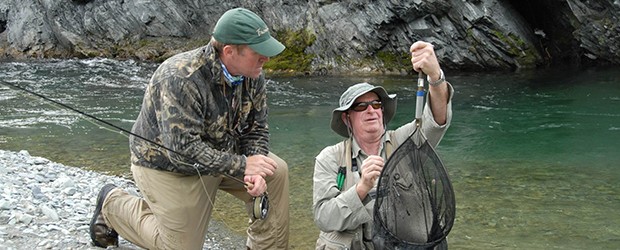 [wzslider height="450″ lightbox="true"]
From Queenstown, we traveled to another lakeside town of Te Anau. While much smaller than Queenstown, Te Anua is the launching point into Fiordland National Park, both Milford and Doubtful Sounds, and it are the starting point for a few of the famous South Island hikes including the Milford Track. While this area is accessible from Queenstown on a day basis, it is a few hours away and we strongly suggest that our clients spend a couple of days closer to the park, and Te Anau is ideal!
Fiordland National Park occupies the southwest corner of New Zealand and is the home of Milford and Doubtful Sounds, both of which are actually fiords. This is a region of snow-capped mountains, steep-sided fiords, deep lakes, unbroken forests, and tussock grasslands. Its character is almost entirely natural, and indigenous species totally dominate the flora and fauna. This wild and remote area is virtually uninhabited and the majority is protected within the park, New Zealand's largest at approximately 12,500 square kilometers. This temperate rainforest is dramatic with scenery, wildlife and trout fishing.
The best accommodation in the area is Fiordland Lodge. Built by Ron Peacock and his wife, the lodge has sweeping views of the lake and provides comfortable accommodations, fine food and great Kiwi hospitality. The lodge started as a fishing program with a cabin rental and grew to become the premier lodge in the region, catering to a wide range of outdoor interests. The property has ten suites and two cabins. While most of their business is for ecotourism, Fiordland Lodge is an "Orvis Endorsed" fishing operation and Ron is one of the veteran guides. He is a genuine pleasure on the river. It was a treat to spend our last two fishing days in New Zealand with such great guides — Nick in Queenstown and Ron in Te Anau. Both of these guys have more than 20 years of experience on the water and cannot be beat as streamside companions!
The lodge provides convenient access to beautiful Doubtful and Milford Sounds. The trout fishing in the area is amazing with numerous rivers for both browns and rainbows. We hiked into the Von Canyon and had a wonderful day of fishing. It was a phenomenal way to end our trip! While the fish were not large by New Zealand standards, they were feeding aggressively on dries and nymphs and we put more fish in the net than any other day. Adding Ron's excitement and knowledge was a delight! Kristene caught a nice rainbow on a dry after eight jumps. We changed flies four times to get that take!
We are off tomorrow for an overnight cruise on Doubtful Sound — one of our last nights in NZ!
By: Mike Jr. and Kristene Fitzgerald