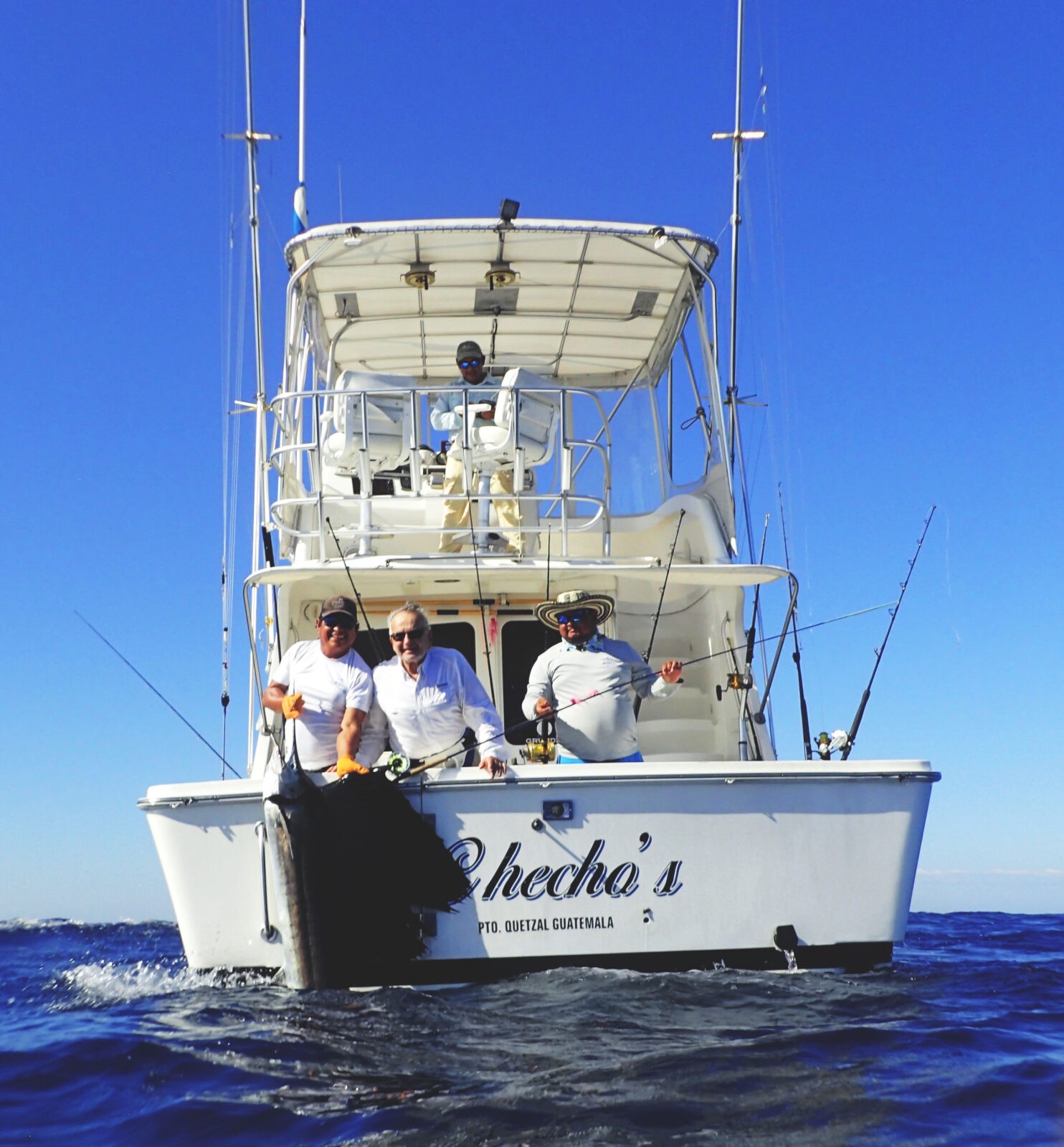 When I received a call from one of my favorite clients asking where he should go in December, Pacific Fins immediately came to mind. Since he has fished Costa Rica and Panama, it only made sense to send him to Guatemala to chase sailfish on fly. Frontiers client, Joe W. was planning on going as a single, so I asked if I could join him on his journey. Without hesitation, he agreed and we were quickly planning our trip for December 7 – 12, 2018. To some, chasing billfish on a fly doesn't sound exciting, but when you do it in person, it is a rush like no other. To successfully land a sailfish on fly, you need a lot of opportunities – which Guatemala offers. A typical day on the water with the experienced crew at Pacific Fins averages 15 – 20 bites per day.
Pacific Fins is located in the small town of Iztapa on the Pacific side of Guatemala and ideally situated 10 minutes from the local marina. Despite the staff knowing you are visiting fish, they place plenty of emphasis on the quality of service provided by their English speaking staff and in the comfort of their suites and villas. The gourmet cuisine prepared by the local chefs is excellent. As a testament to this, Pacific Fins enjoys extremely high repeat business from year to year. The experience of their captains and crews is among the most skilled in Guatemala, and they are well-versed in accommodating both conventional and fly fishermen.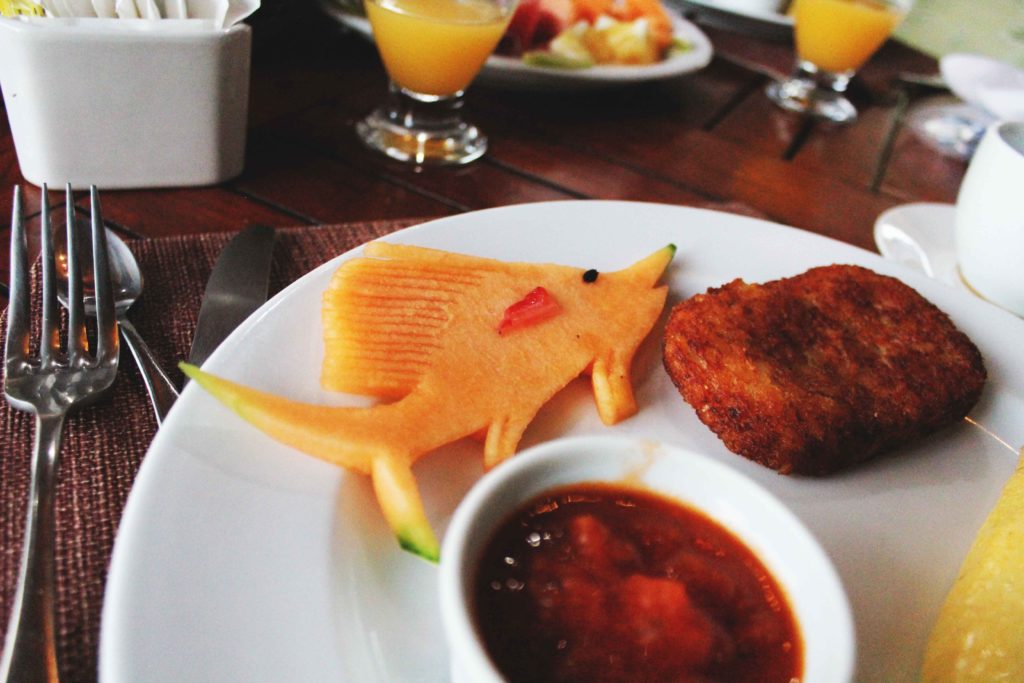 This area of Guatemala is perfect for the serious fly fisherman that dreams of catching a sailfish on fly. Sailfish are in the area year-round (peak season is February – April) and you will have more opportunities for hookups than anywhere else in the world. There is a lot of teamwork involved in successfully landing one of these fish on a fly. Ideally, the fish come up to the hook-less teasers, then the mates reel in the remainder of the spread and tease the active fish within casting distance. Even though most fly anglers consider the cast a chip shot, you still have to make a good cast! To ensure a good hookset, the fly has to land off to the side of the fish, not in front of it. Hooking, fighting, and safely releasing a fly-caught sail is not just a victory for the angler, but the entire crew.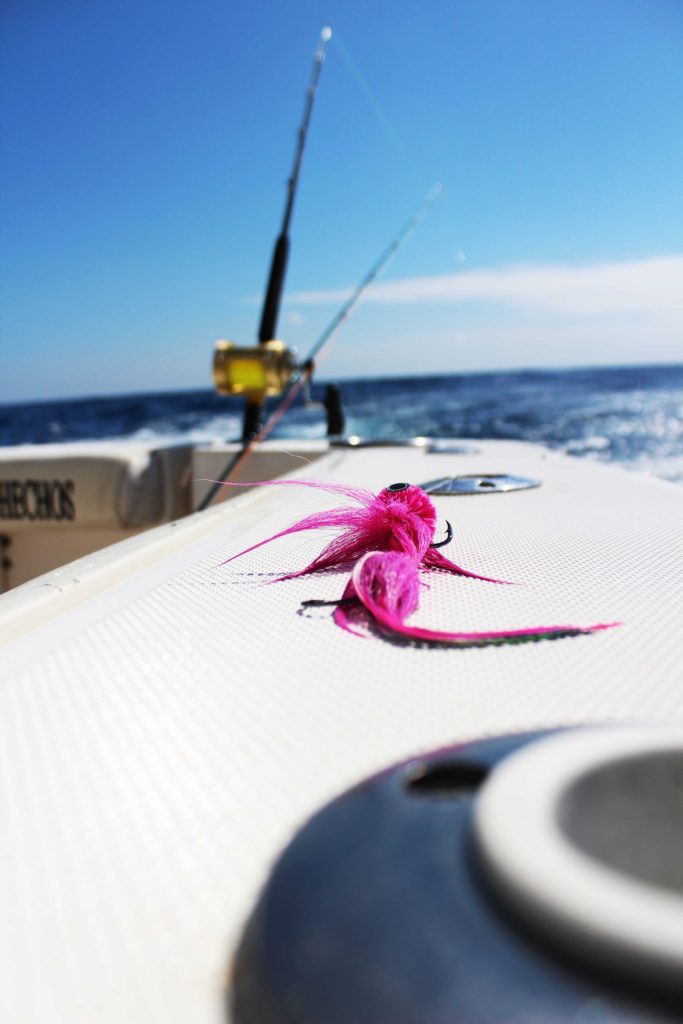 It was Joe's first-time fly fishing for sails. Once I boated the first fish of the trip, he turned and looked at me and said, "That was incredible! I didn't think it was possible. I never realized so much communication goes into catching a sail with a fly rod!" After that, he was committed to landing one of these leviathans on a fly himself. Throughout the course of our four days of fishing, we raised 10 – 12 sails each day while hooking and long-distance releasing half that many. We also caught a mahi-mahi and some yellowfin tuna that made for a fresh lunch aboard the boat. However, the highlight of the trip came on the last day of fishing. It was Joe's turn to cast, and when a fish came up, we had no idea what we were in for. The captain was screaming, the mates were scrambling to get the teasers in, it was time for him to make the presentation. After laying out a perfect cast, the fish t-boned his pink streamer and was securely hooked. We had no idea it was a striped marlin until it started its acrobatic show. Joe fought the 200-pound marlin for about ten minutes and after its airborne antics, it dove straight to the bottom. We both thought that we were in the clear after keeping the fish hooked during the first couple of hectic minutes. Unfortunately, the marlin won this battle after it broke the backing. It took everyone on board a couple of minutes to comprehend what just happened, as hooking a striped marlin on the fly doesn't happen every day.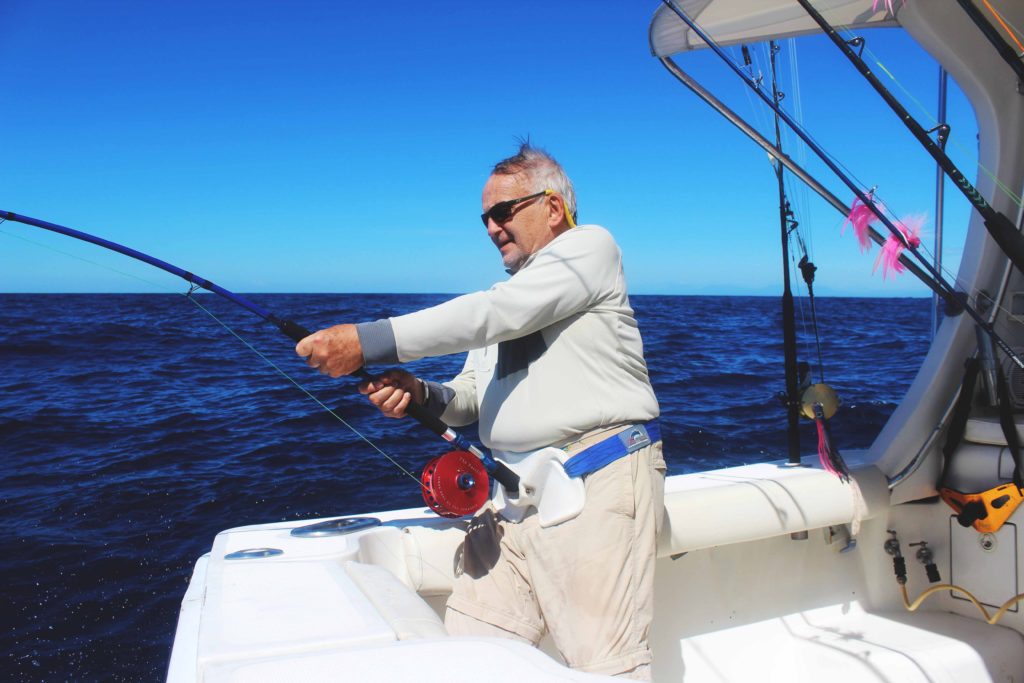 Once we got back to the lodge after an incredible last day, we reflected on the trip over a couple of fresh cocktails and cigars. We both agreed that this is a very special place and the sail fishing is the best in the world. As I mentioned, Joe has fished both Panama and Costa Rica, so for him to speak so highly of this area means a lot. While Costa Rica's sailfish season is pretty similar to Guatemala's, the numbers don't lie. During peak season in Guatemala, boats are raising 30 – 40 plus sails a day! While Guatemala may not be known for its inshore fishing like Panama and Costa Rica, there's some happy hunting for those willing to take a day off from fishing blue water. The captains at Pacific Fins are more than willing to chase roosterfish, snapper, and grouper, and they know that game well.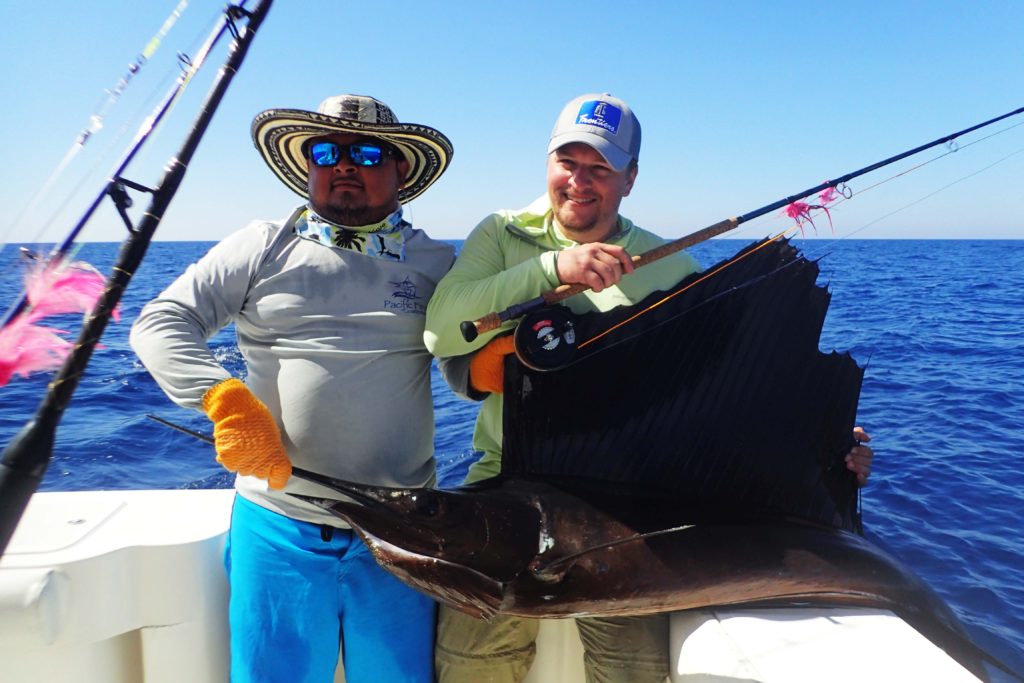 Even though Joe didn't land his first sail on the fly, he had an amazing time. The food, accommodations, boats, are top-notch. Joe is already planning to return with some family members next year for redemption on the sails and marlin.
By: Derek Hathazy