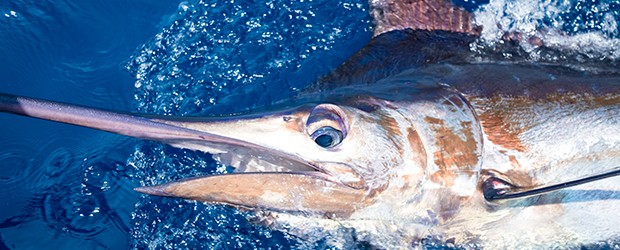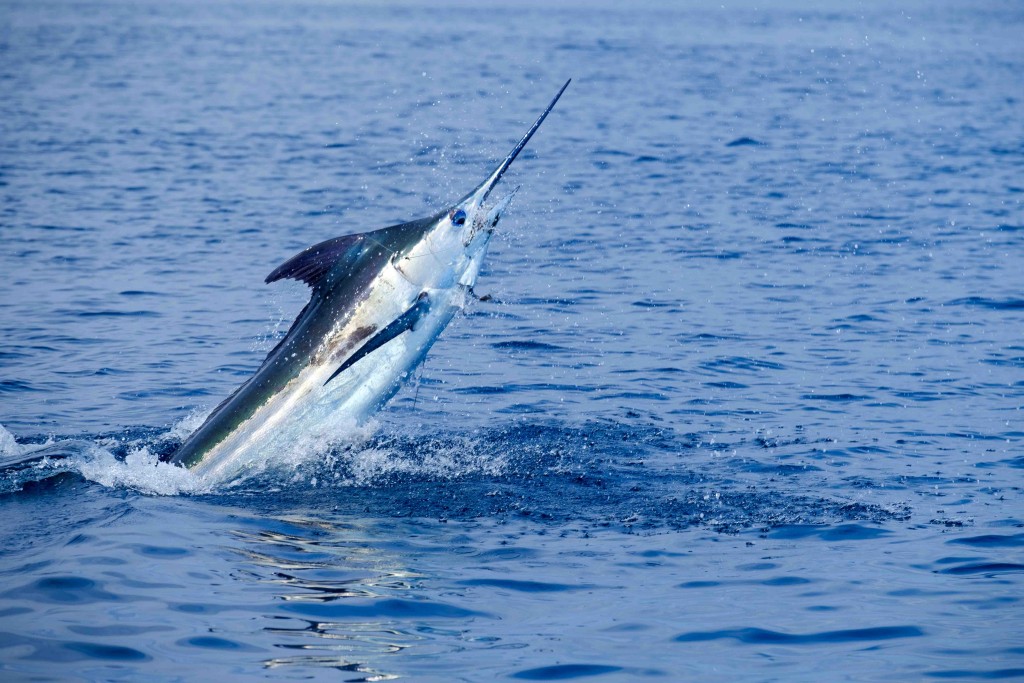 My second morning at Zancudo Lodge started at 5 am with a knock at my door followed by a "good morning Mr. Anthony" from one of the lodge staff. I slowly lifted myself off of my bed, assessed the previous day's sunburn and got dressed. I quickly jogged around the room to gather my gear and met my colleague, Richard Scrope, from our Frontiers UK office for breakfast at 5:30 am. A ham and cheese omelet was on the menu for the morning paired with a bowl of fresh watermelon and pineapple symmetrically displayed, with some wheat bread on the side.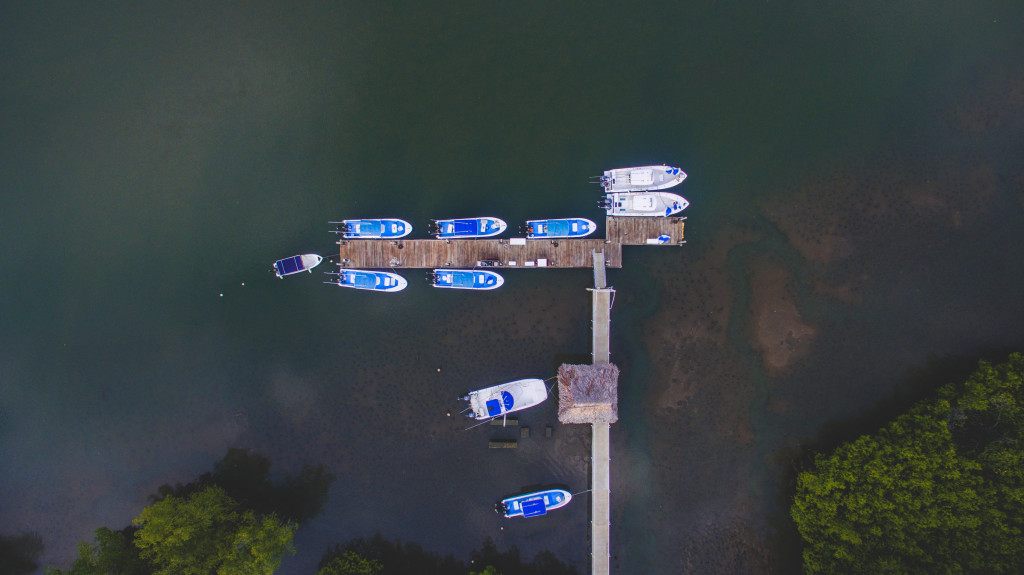 After finishing breakfast, Richard and I headed to the dock to meet up with our offshore captain Tito and mate Coco around 6 o'clock. Tito and Coco welcomed Richard and me on board as we stepped onto this beast of craftsmanship called the Contender. Name something you'd want on your fishing boat, this probably has it, plus more. The Contender is a 32" foot speed demon with twin Yahama 300 engines to carry the load. It also has radar to easily find the needle in a hay stack of fish in the open ocean. To get to the blue water fishing we ran a 43 nautical mile trip one way. The Contender got us out to blue water in little over an hour. It would take any other boat in Golfito almost twice the amount of time to do the same trip. The performance and quality of the boat speaks for itself. A highlight of this boat was the addition of beanbag chairs. For a one hour journey to blue water, nothing was better than being at the stern of the boat in beanbag chairs. They were so relaxing, I caught myself dozing off once or twice from being so comfortable.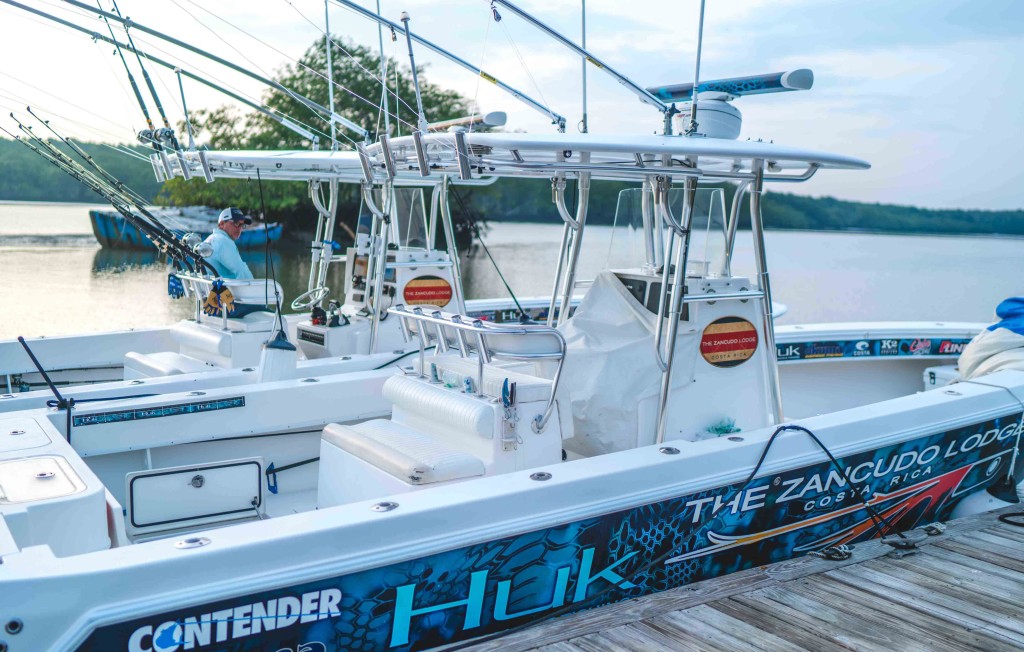 Since Richard had a go at a blue marlin our first day, it was my turn to hopefully land one too. From the start, the water was quiet, calm and glass-like all the way to the horizon. We didn't see any signs of baitfish on the surface or jumping sails or marlins in the distance. I started to get a little antsy knowing that my chances of catching a blue marlin were depleting as the morning turned to dawn. Before I had the chance to start to get pessimistic, Coco jumps up out of his seat, as the reel started to spin like a bat out of hell. Considering the distance, we couldn't tell if it was a sailfish, blue marlin or black marlin. I grabbed onto the rod, just in case my hopes came true.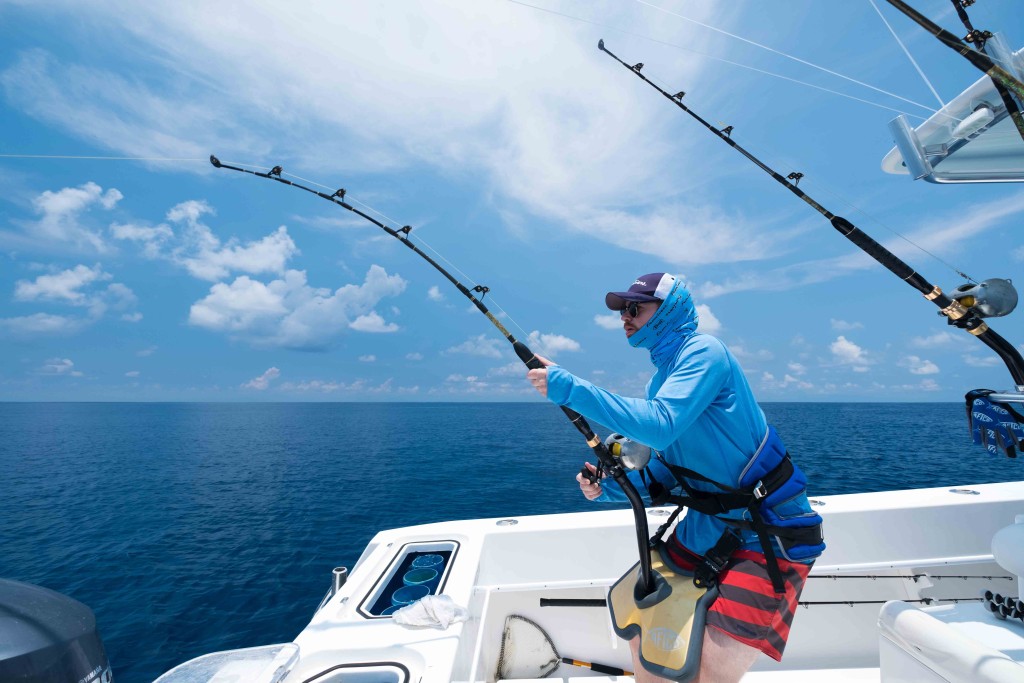 As I started to reel, it seemed to be very seamless with no fight at all. Everything goes quiet as I'm casually reeling with no signs of real resistance. As my line pointed straight out in front of me, a blue marlin sprung to the surface like a rocket taking off to the right of the boat. I braced, as I knew from here on out, it was going to be a fight. Splashdown, the marlin hit the water and took off as far away from the boat as possible. I instantly felt the marlin's strength once it started to run. I strapped in and started to make slow progress. I quickly realized that I should have gone to the gym a bit more. After five minutes into the fight, the sweat was dripping from my forehead and neck as I'm reeling with all I my might. The marlin was eager to fight as we got to see it jump on a half dozen of occasions. After reeling the marlin closer to the boat, it gained a second wind and started to run deep to the right of us. After working the marlin for an extra ten minutes, it came into sight on the left side of the boat. Eager to get a picture, I reeled as much as I could until it hugged the side. After this 30 minute workout, I finally leaned over the side and snapped a picture with this beauty. Great deep and light blues glistened off of its side from the sun as I turned to smile to the camera.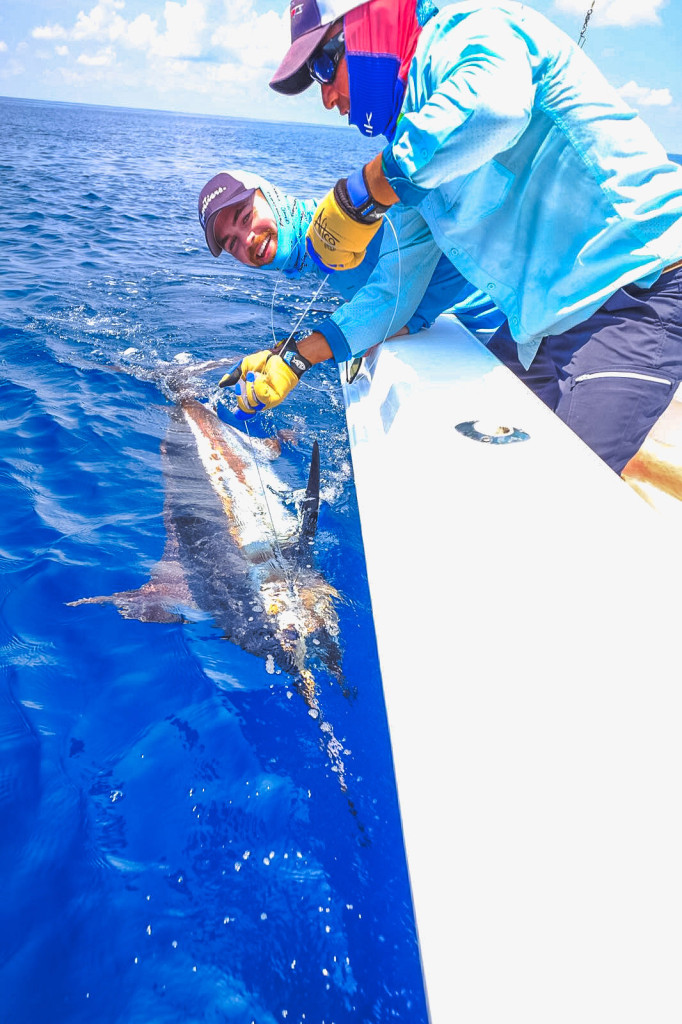 Congratulations were given from Richard, Tito and Coco, and then I went and congratulated myself with a cerveza and a sandwich.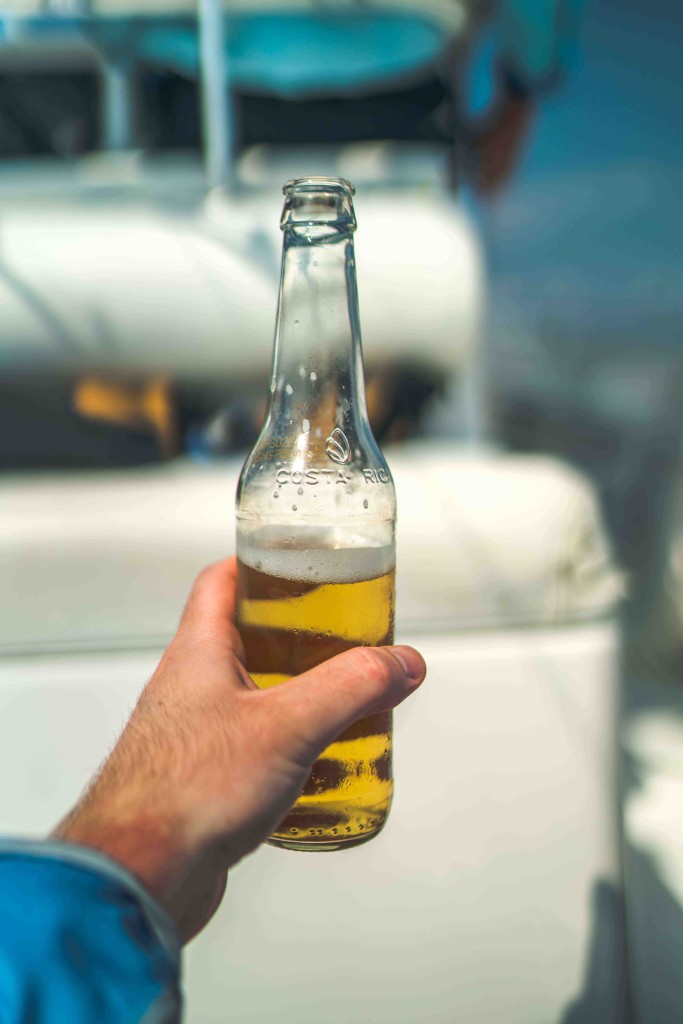 By: Anthony Conti