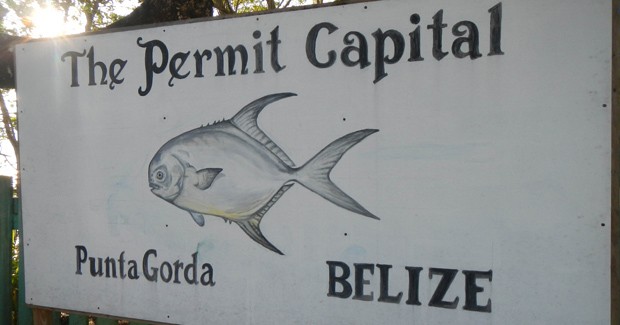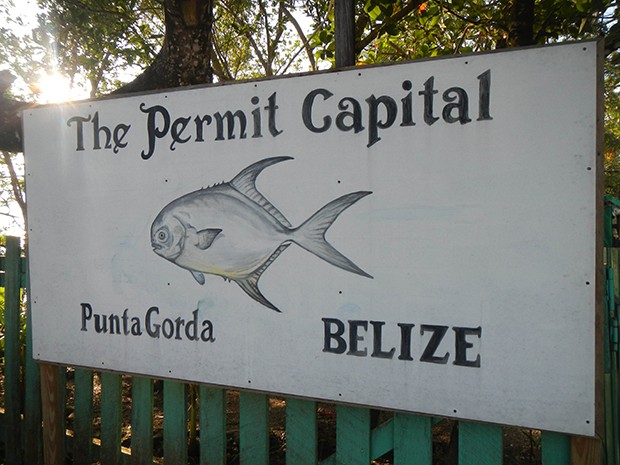 December 2 – 7, 2015
Hosted by: Mike and Kristene Fitzgerald
At a Bonefish & Tarpon Trust (BTT) board meeting, I was asked if we would consider hosting a saltwater departure in conjunction with BTT's Traveling Angler Trips. These expeditions give our clients the opportunity to spend time with BTT scientists and participate in research while on the water.
After not spending too much time on the flats last year, Kristene and I jumped at the opportunity to assist BTT and fill a group. While a number of lodges would have enjoyed having our group, we decided to book Belcampo in southern Belize based on several factors:
The lodge has demonstrated a firm commitment to conservation, ranging from a sustaining organic farm, to a 12,000-acre nature reserve to an ongoing support of Bonefish & Tarpon Trust with a group of guides committed to studying flats, fish populations, aggressive tagging and reporting.
Our staff members and returning clients have raved about the Belcampo experience.
Based on the lodge's wide range of activities offered, this destination was ideal for serious fly fishers who might also like to bring along a non- or semi-fishing companion. Kristene looked after the non-fishers and will report on her incredible experience.
It's one of the very best permit resources in the world and I have an unhealthy addiction to chasing these elusive aquatic beasts.
[justified_image_grid caption=off ng_gallery=120]
We had a terrific response and the trip quickly filled. Kristene and I were looking forward to escaping the early grasps of winter in Western Pennsylvania with 13 clients to enjoy the tropics and hopefully tag a few fish for BTT.
In my early years at Frontiers, I handled the sales and marketing for Belize and fell in love with the country. I made a number of trips in the late 1980s and 1990s. While our Belize specialist, Denise Schreiber and other Frontiers team members have been down many times recently (including Kristene on a diving / fishing trip), I was anxious to return after a 15+ year hiatus.
At Frontiers, we have always enjoyed working in Belize. This small, English speaking Central American country is nestled on the eastern coast, bordered to the north by Mexico, to the south and west by Guatemala, and to the east by the Caribbean Sea. It is one of the first countries where "eco-tourism" blossomed. For years, Belize has been very proud of their unique flora and fauna on the mainland, complemented with one of the most diverse marine eco-systems protected by one of the largest barrier reefs in the world. The country also has a rich Mayan history with excavated ruins on a number of internationally known sites.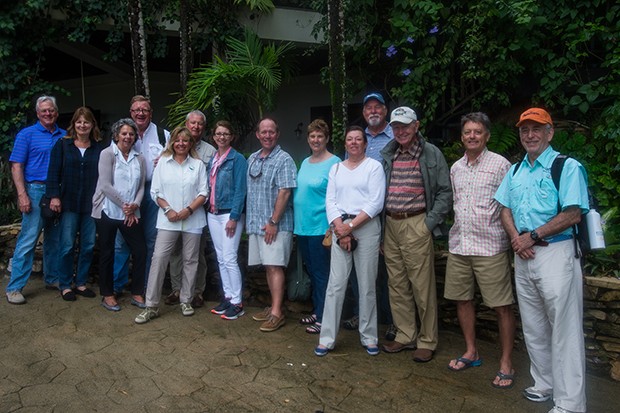 As many of our clients through the years know, Belize has a proven saltwater recreational fishery that includes rivers and lagoons, the reef and miles of productive flats. Most of the fly fishing species are strongly protected by the government with strict catch and release policies. There are also extensive protective measures for the reef. Belize was also the first country in the world to completely ban bottom trawling in 2010. The country is perhaps best enjoyed though by couples and families who want to experience a myriad of other activities in addition to the fishing, which include: sailing, scuba, snorkeling, kayaking, visiting various jungle and wildlife reserves, hiking, and bird watching. Belize also has one of the largest cave systems in Central America.
From Pittsburgh, we departed on Delta via one-stop service (Atlanta) en-route to Belize. The country is very easy to access from the United States with a number of direct flights from Houston, Miami, and Atlanta – serviced by Delta, American, United and Southwest. Our party of 13 was travelling from all of the different gateways, and everyone arrived with no major delays.
[justified_image_grid caption=off ng_gallery=121]
The Belize City Airport is painless to navigate. After clearing customs, it is an easy check-in process with Tropic Air, our preferred carrier within Belize. We have enjoyed watching Tropic Air grow over the last 35 years. They now have over 15 planes in their fleet, most of which are Cessna Grand Caravans—the perfect flying SUV. As a pilot, it is one of my favorite and most trustworthy planes in the world. All of our flights took off from Belize City on time and we headed down to the southern tip of the country and landed in the small town of Punta Gorda, the southernmost sizable town in the nation.
As soon as we stepped off of the plane, we were met by a representative from the lodge with a spacious open-air Land Rover – reminiscent of a safari vehicle from the Serengeti. We were then whisked away for the short ten-minute drive to the lodge.
[justified_image_grid caption=off ng_gallery=122]
Belcampo's marketing tagline is "Farm, Jungle, Lodge." As you come through the main entrance onto the farm, you immediately know that you are in a very special place. The dining experience at the lodge is based almost exclusively on ingredients from their farm. After passing the vegetable gardens, pastured poultry, the chocolate and coffee buildings and the hogs, we climbed a steep hill through lush vegetation and arrived at the lodge, which is an oasis of comfort on a bluff overlooking the Rio Grande River and the Caribbean off in the distance.
Belcampo has 16 individual, spacious suites and they are putting the finishing touches on a new three-bedroom home that they will be offering to intact parties and families. The main lodge has a great gathering spot at the Rum Bar. The restaurant upstairs provides the quintessential farm-to-table dining experience with a terrific chef and a staff committed to exceptional service. The grounds have abundant bird life and vocal howler monkeys in the jungle.
[justified_image_grid caption=off ng_gallery=123]
After a welcome cocktail, a brief orientation and tour, we walked past the pool and spa to settle in to our spacious jungle suite. We are looking forward to meeting the rest of the group (some of whom are coming down on the next flight) and enjoying our next four days on the water—despite an inclement weather forecast!
Special thanks to Tosh Brown for being part of the group and sharing his world-class images with Frontiers.
By: Mike and Kristene Fitzgerald