Autumn in Argentina – A Wingshooting Trip Report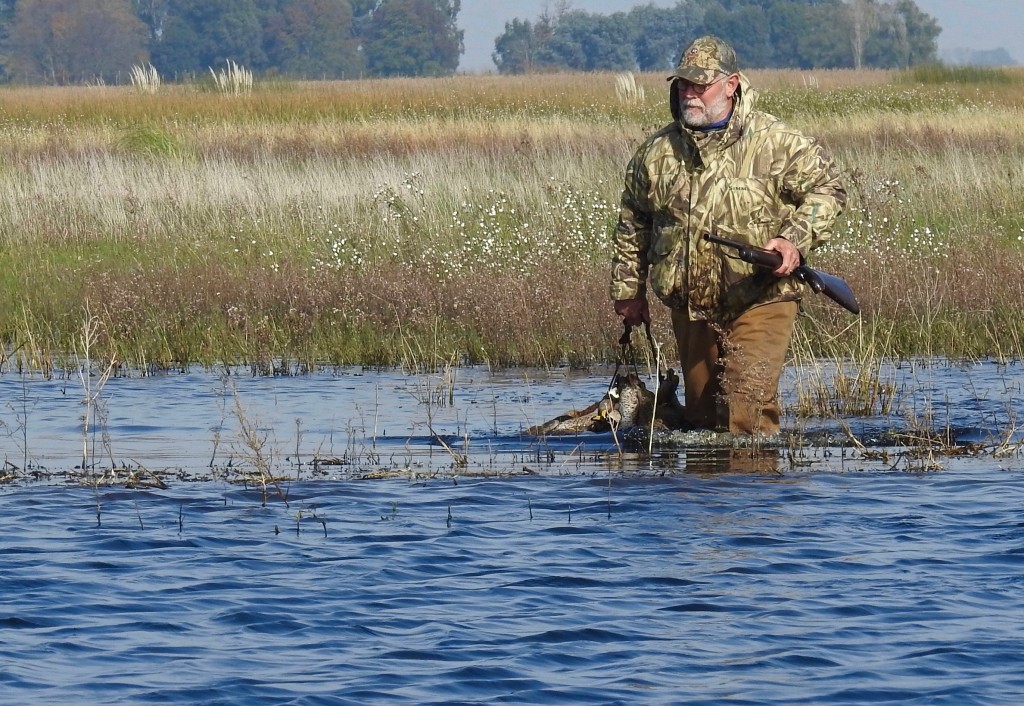 May, 2018: I'll admit that Argentina has really gotten under my skin… I just can't seem to get enough of that part of the world. The fishing and wingshooting is wonderful, the people are great, and the food and wine are off the charts.
I've just returned from hosting a small group of wingshooters for Frontiers Travel at Estancia Santa Rita, one of my favorite places in Argentina to hunt duck and perdiz.
Way out in the middle of nowhere and a solid five-hour drive from the international airport in Buenos Aires is Estancia Santa Rita. Even though it's a small concern by Argentine standards, it once employed 400 workers; essentially a small city with its own general store, butcher shop, school, cemetery, etc. Hidden in a grove of ancient eucalyptus trees, lies the big house… it's where we'll live for the next week. Even though the ranch is a shadow of what it once was, the formal home is immaculate, and it's still easy to imagine weekend polo matches, formal dinners, and live pigeon shoots. It's like staying in a museum!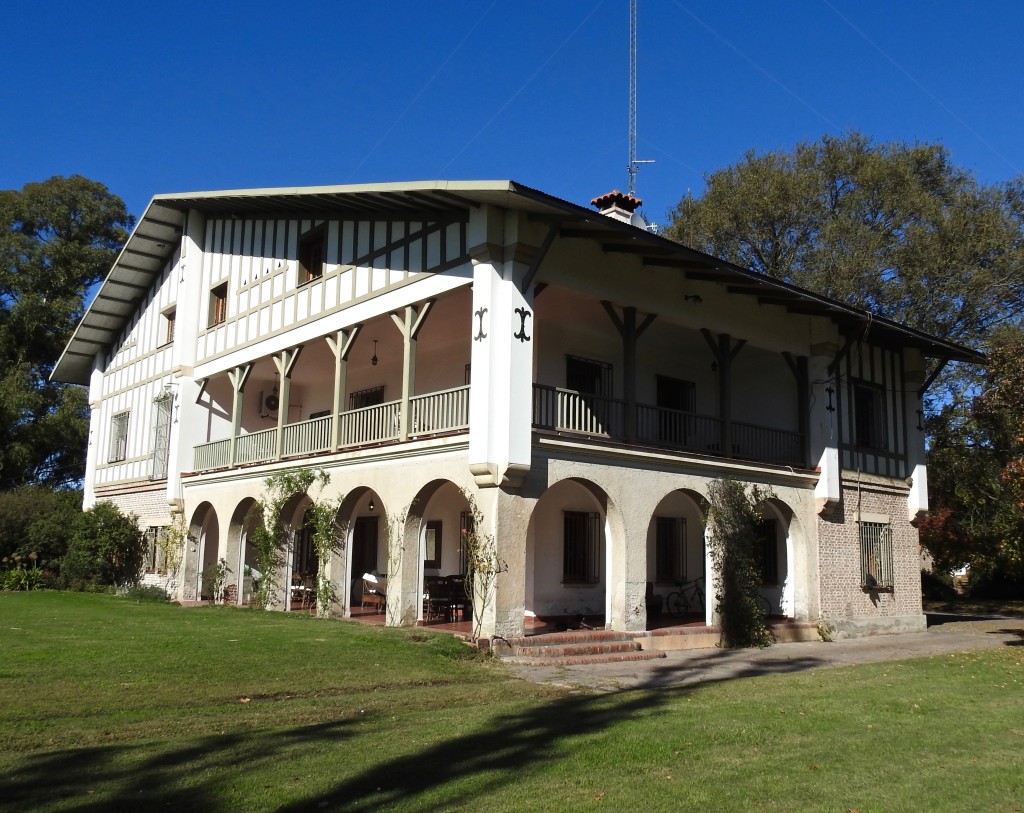 The reason we've come so far is for the duck and perdiz… and we're not disappointed! Ducks are how we start our days…
While the hunters are in the blind, watching the sky, I set up my easel and paint box and get to work on a plein air color study.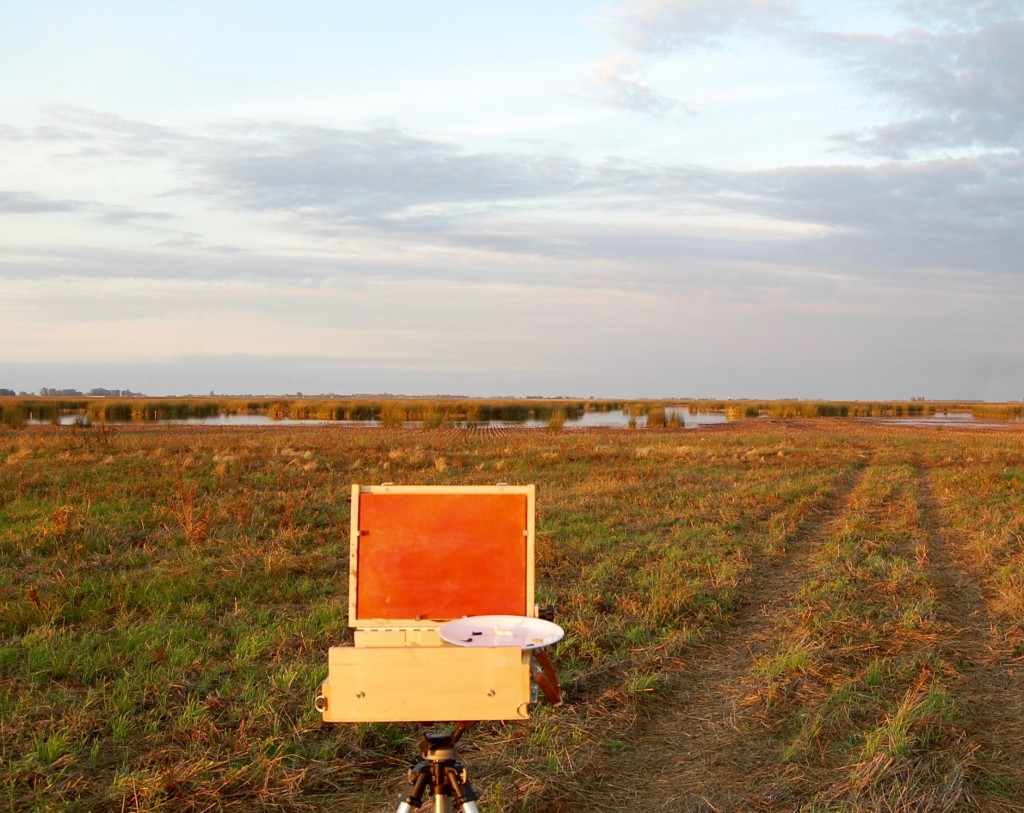 The hunters have a surprise at the end of their hunt!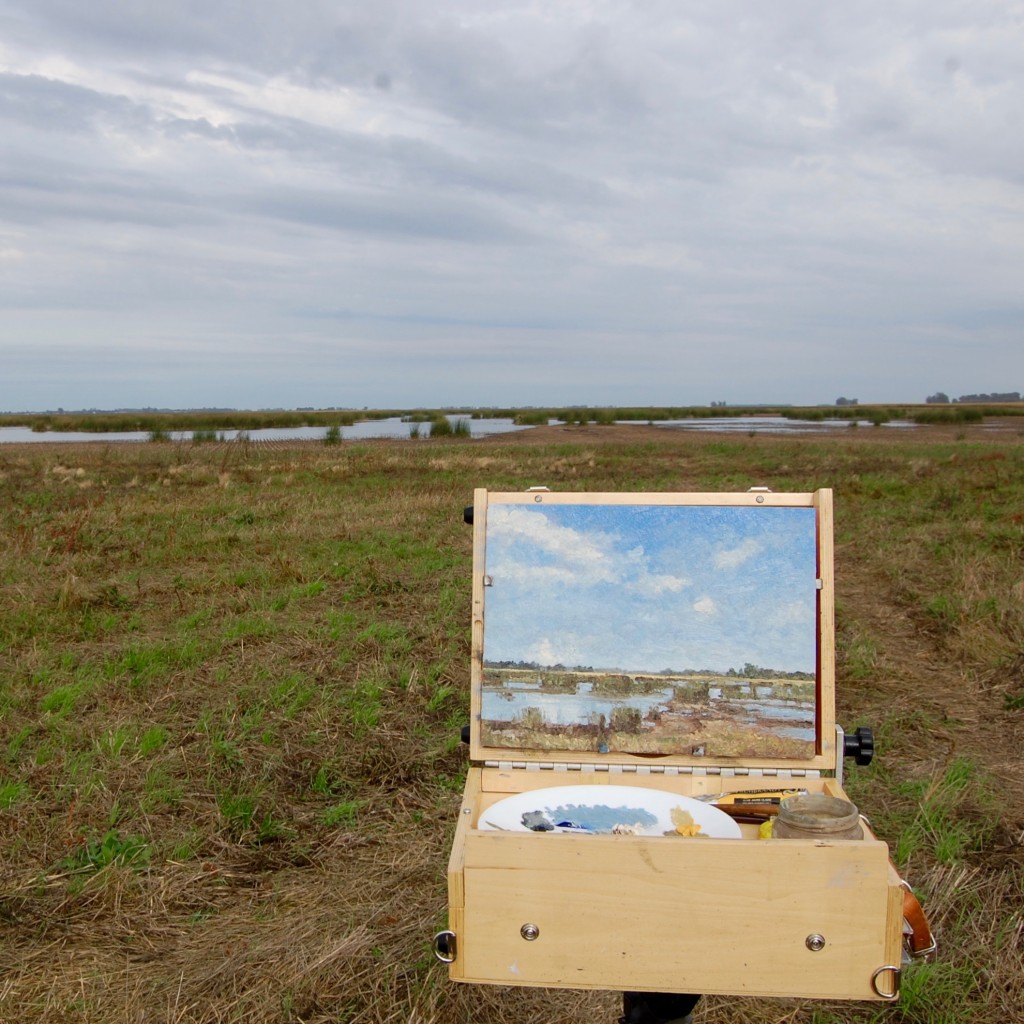 High-fives all around. It's a short drive back to the lodge for a glass of wine and lunch.
After lunch, the hunters take a short nap, while I work in the study. Rested from their siesta, it's time to go out for the afternoon; more ducks, or shall we follow a setter across the pampas in search of perdiz?
Perdiz it is! Meet our setter "Dario" and his trainer, Noel.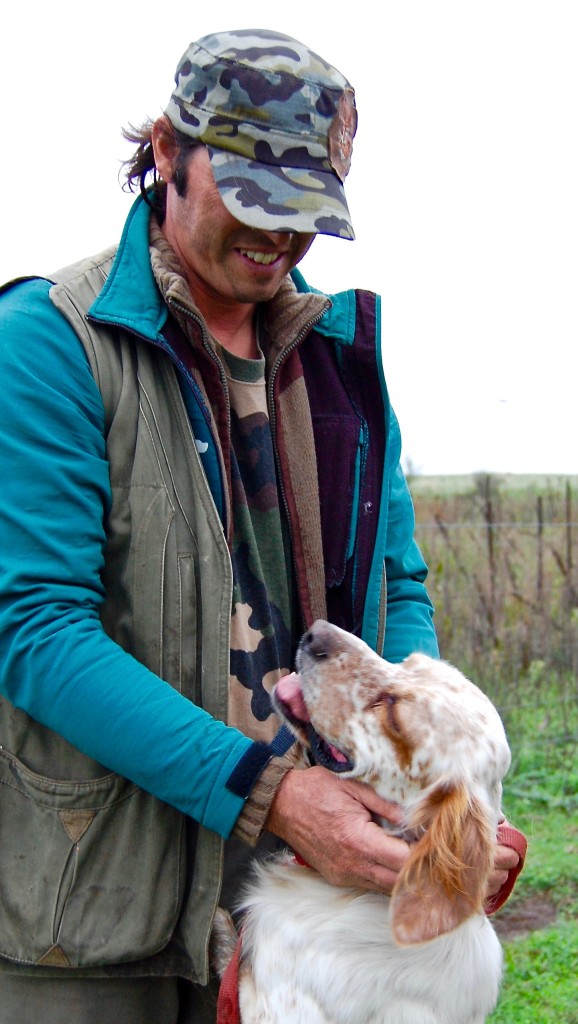 We find the birds feeding in last year's sunflower fields.
As the afternoon progresses we shift into the grass fields where the perdiz like to roost.
At the end of the day, we finish with two limits of birds.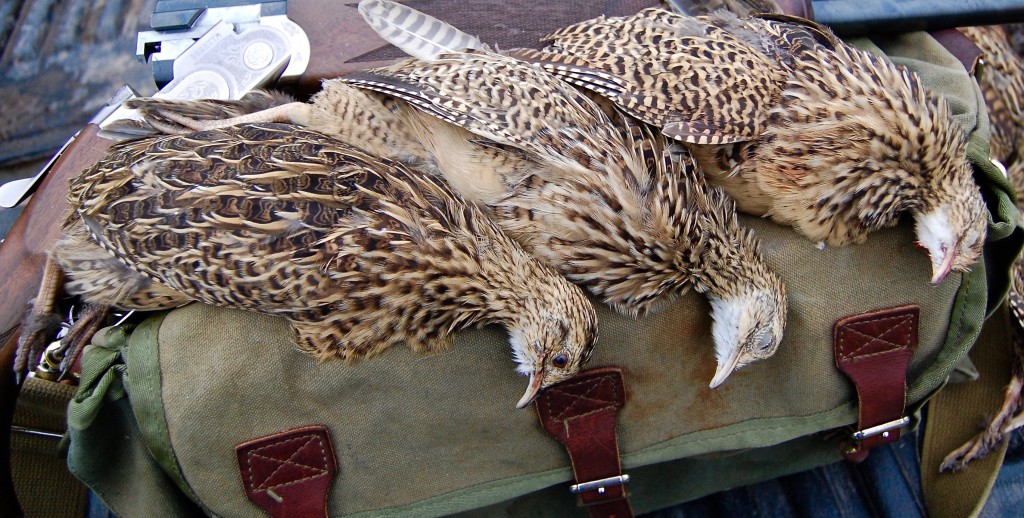 Another day, and another lunch. Today is an asado! We begin with empanadas… but not just any empanadas. We'll have duck empanadas!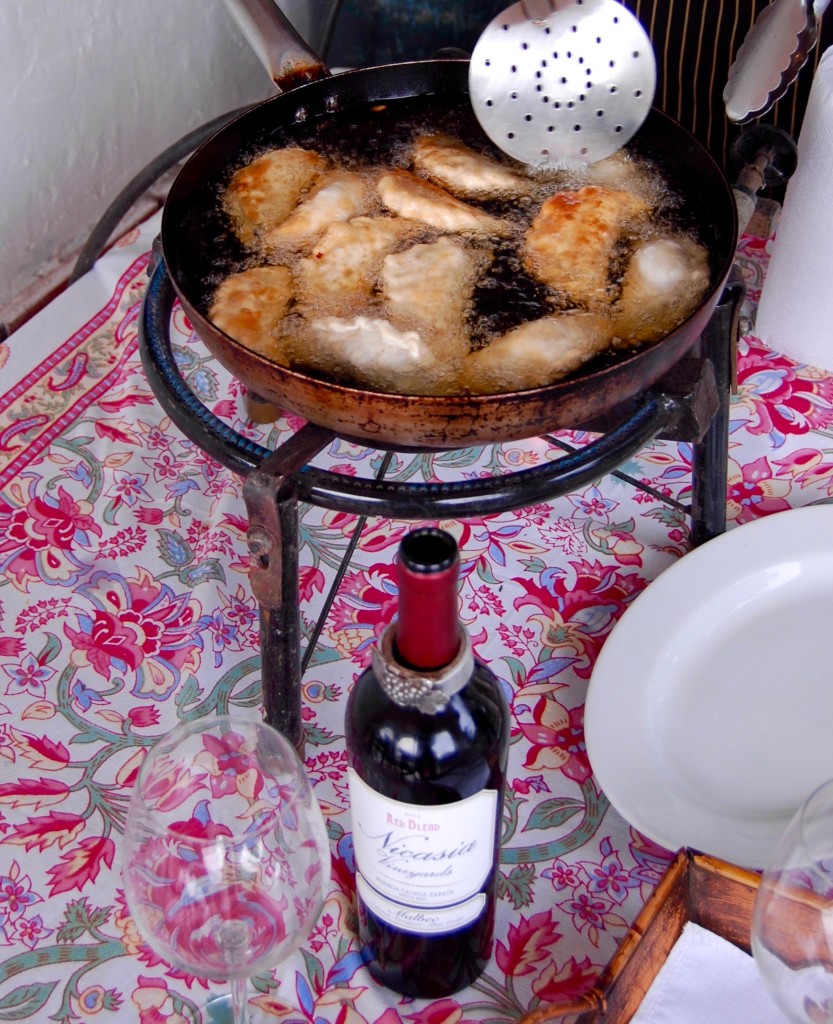 Then, it's off to the quincho for our asado!
The next day is wet. While overcast skies and mist may be perfect for hunting ducks, it makes painting in the field impossible. I'll stay back at the lodge and paint a still life, arranged with a few of yesterday's ducks.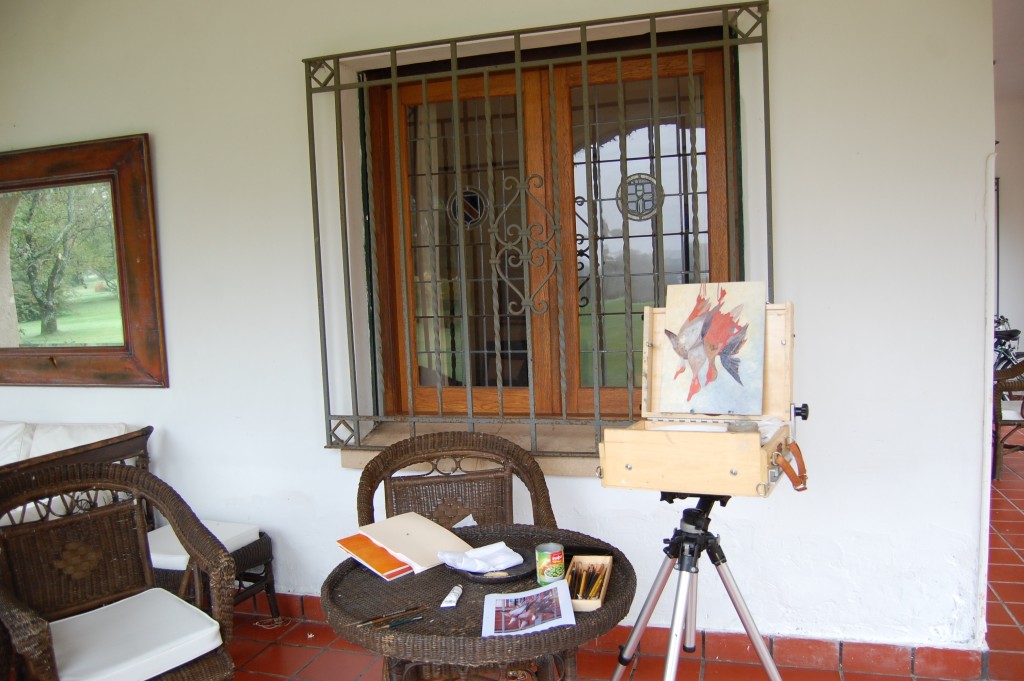 A still life is a more complicated composition and this one requires two days of work. It's finished when the hunters return from the marsh the next day.
The days repeat one another until our last evening hunt leaves us with another lasting memory.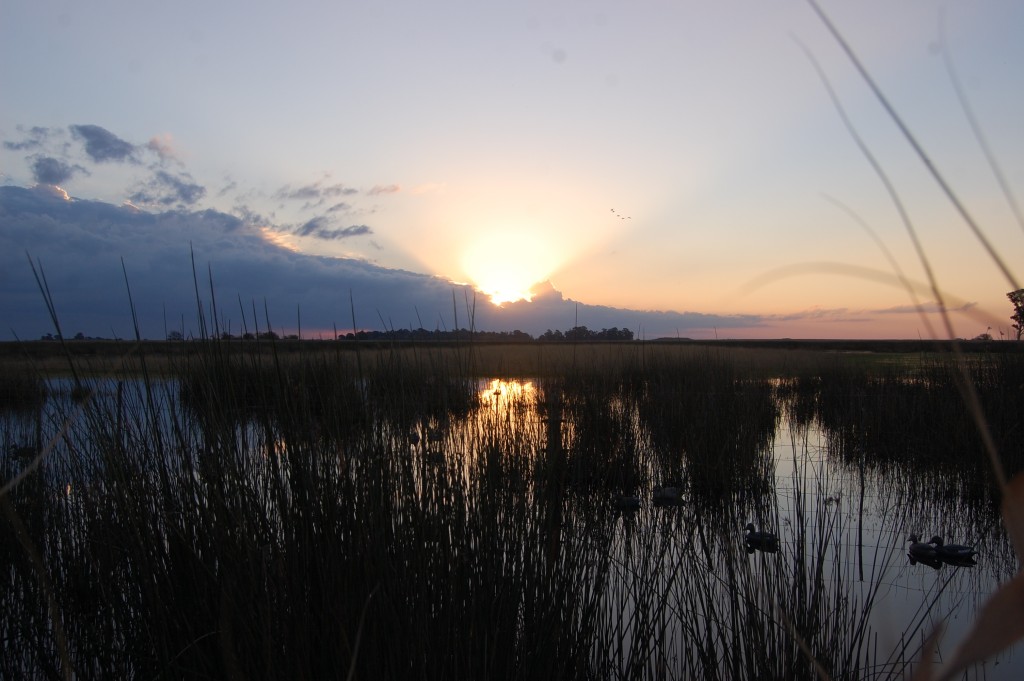 If you're interested in joining me in 2019, please let me know!
By: Bob White