A Return to Quail Country: There is Still Time to go This Season
Feb, 2021: I have hunted the Plantation Belt a number of times in southern Georgia. I love the lore and tradition of Southern quail hunting. The excitement of the flush and quickness of the birds, complemented with exceptional dog work, great guides, comfortable accommodations, regional cuisine, and an unwavering commitment to customer service… creates an unmatched hunting experience very close to home. This was my second time hunting at Rio Piedra Plantation, a three-time recipient of the Orvis Wingshooting Lodge of the Year Award. I shot there last March with three client friends, and after an exceptional experience, we rebooked for 2021.
We left during a snowstorm in Pittsburgh on January 31 and had two incredible days in the field with no rain and sunshine. It was cool and crisp, which the dogs appreciated, and the fires inside and out were welcoming to us in the evening. Somehow the group grew to 15 shooters – all of whom were a delightful addition to our party of quail hunters. We had a blast! In this COVID environment, it was almost therapeutic to be safely outside in the field over dogs. It certainly mitigated the CCF ("Coronavirus Cabin Fever") we all experienced prior to the trip!
We cannot say enough nice things about Rio Piedra Plantation. Our clients were accommodated both in the two-bedroom cabins and the comfortable lodge suites. The lodge's design is perfect – allowing our group to feel private and well looked after, but also encouraging us to mingle with other guests. Gracious hospitality welcomed us with great food and an open bar after shooting. If you would like to read a more thorough blog from our inaugural trip last year, please click here.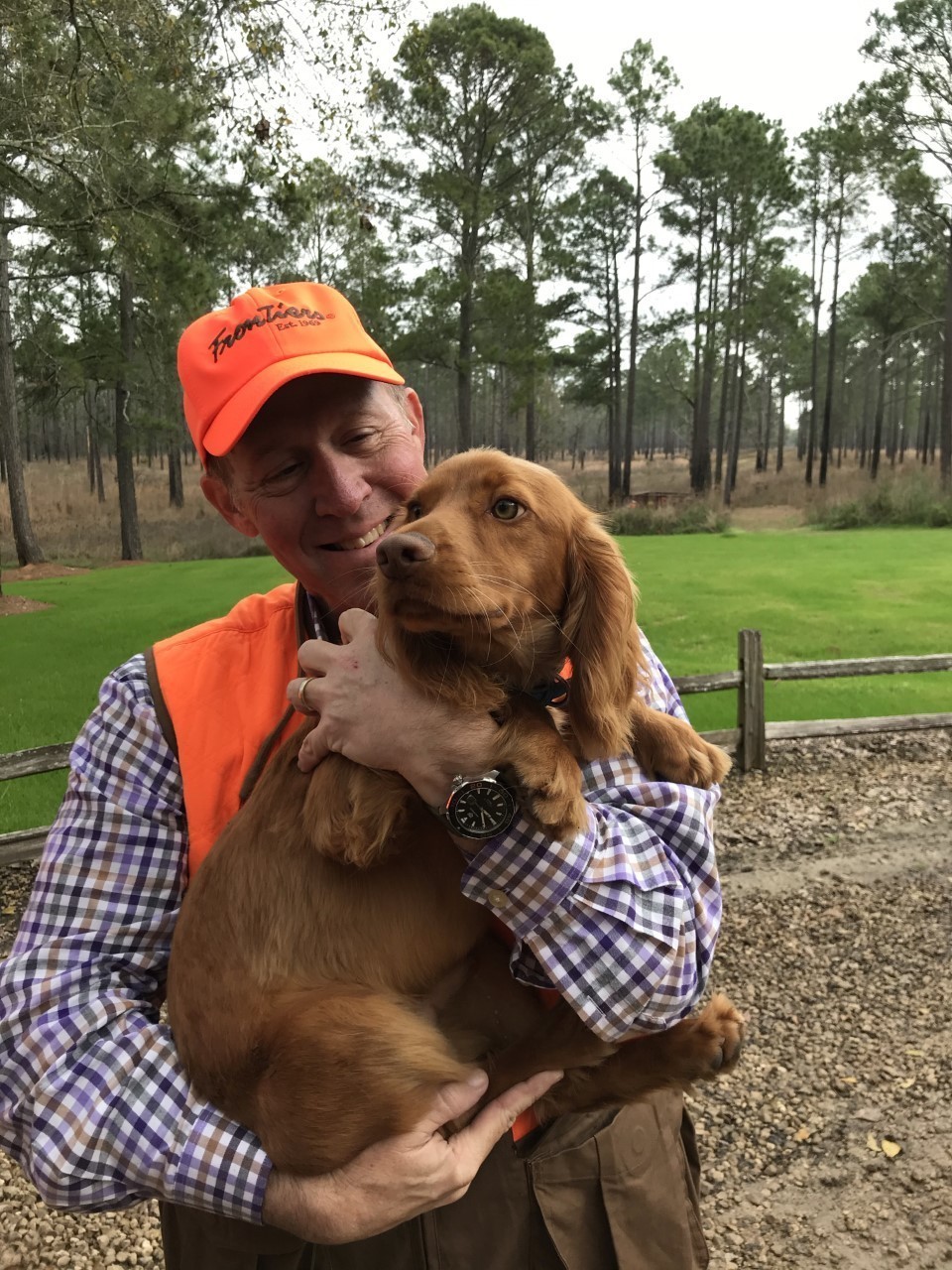 Rio Piedra is easy to access, only 30 minutes from Albany, GA, 90 minutes from Tallahassee, and 3 hours from Atlanta. If flying privately, Camilla Airport can accommodate large private jets and is only 15 minutes from the lodge. The Rio Piedra hunting experience includes access to thousands of acres of pristine quail habitat, professional quail hunting guides, hunting dogs, and specially-equipped jeeps. Rates are all-inclusive based on double occupancy and include nightly accommodations, snacks, hors d'oeuvres, full bar, and three meals per day featuring the Chef's celebrated cuisine. The season typically begins around October 20 and extends through March.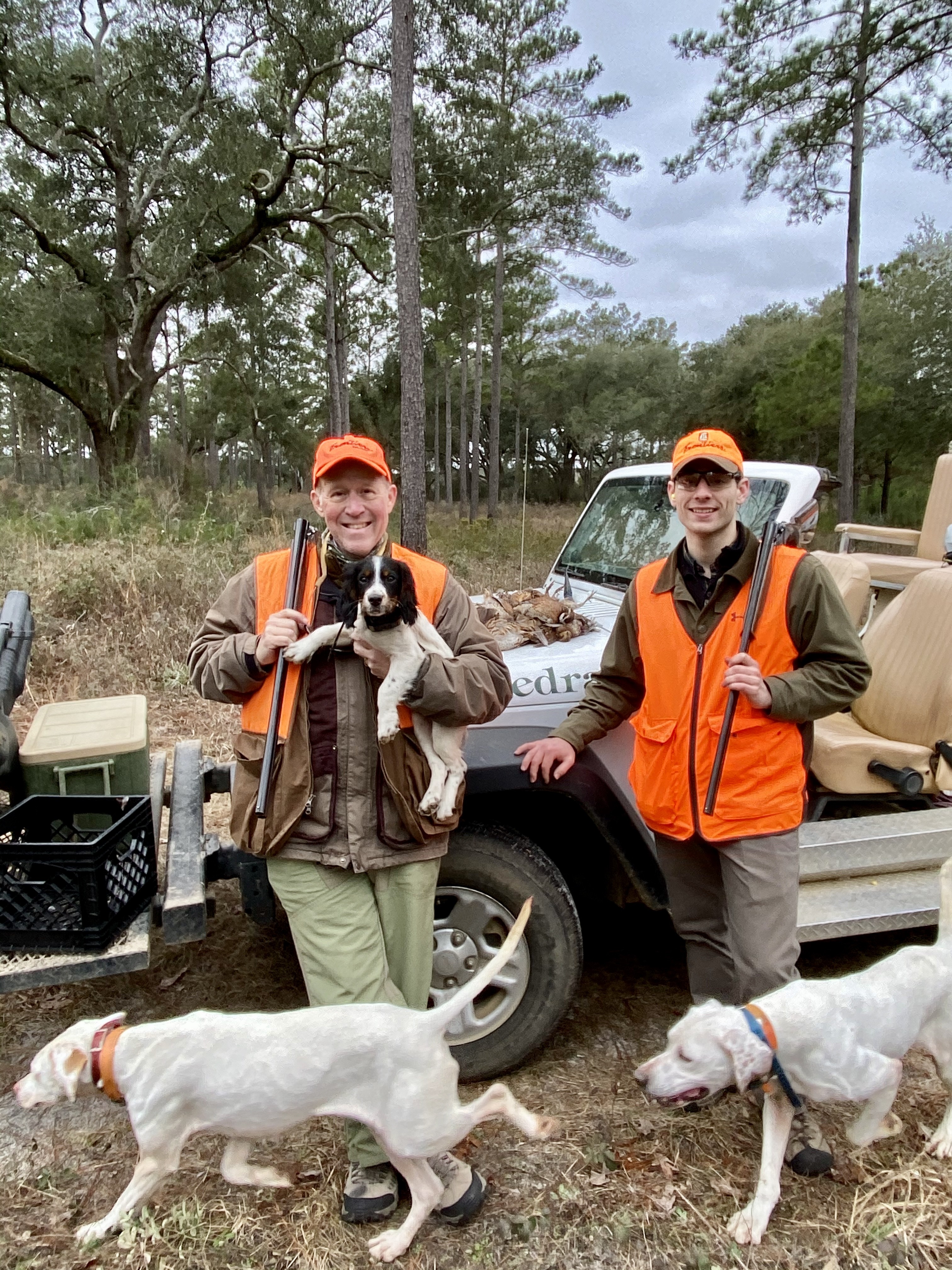 There is still limited availability between March 1 and 19, 2021. If you'd like to get in one more great hunt this season, please give me or my coworker, Joe Linscott, a call.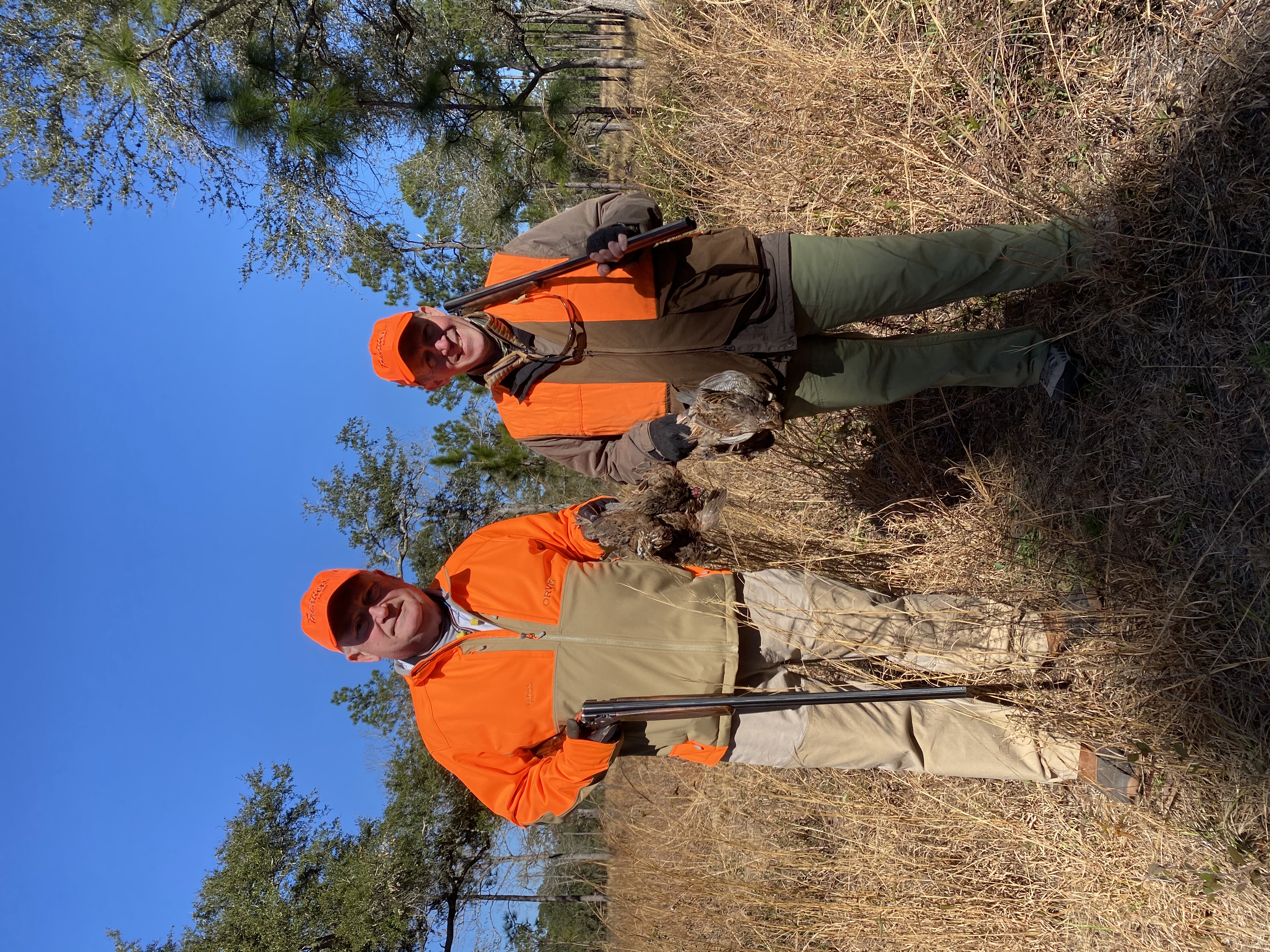 I am returning with my group January 30 to February 2, 2022. We may have a couple of openings on that departure. Please let me know if you'd like to be on the waiting list. If you want to plan your own group for the 2021/2022 season, now is the time to book. Space is already becoming limited for next season!