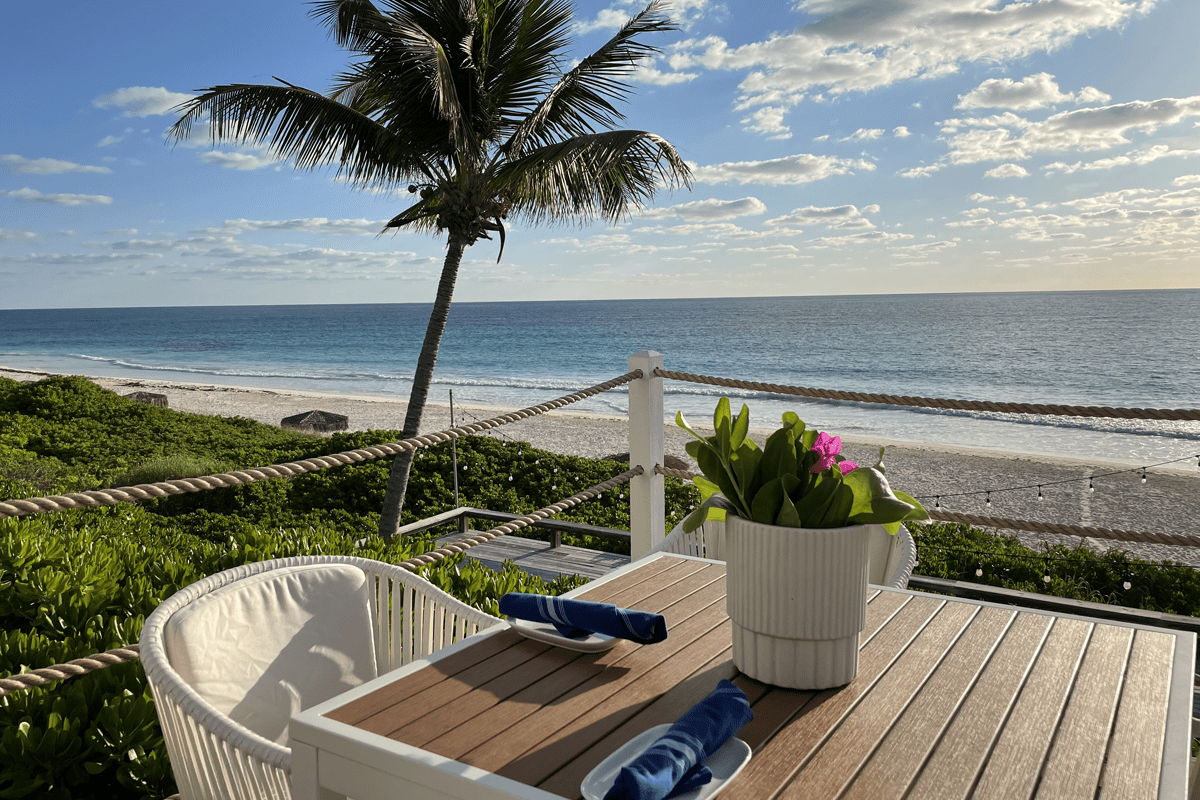 We are in the midst of a damp, cold Spring season in western Pennsylvania. Some very good client friends over dinner in March asked, "We have a villa rented on Harbour Island in a few weeks… would you like to join us?" Of course, we responded with an enthusiastic "yes" before they finished the question!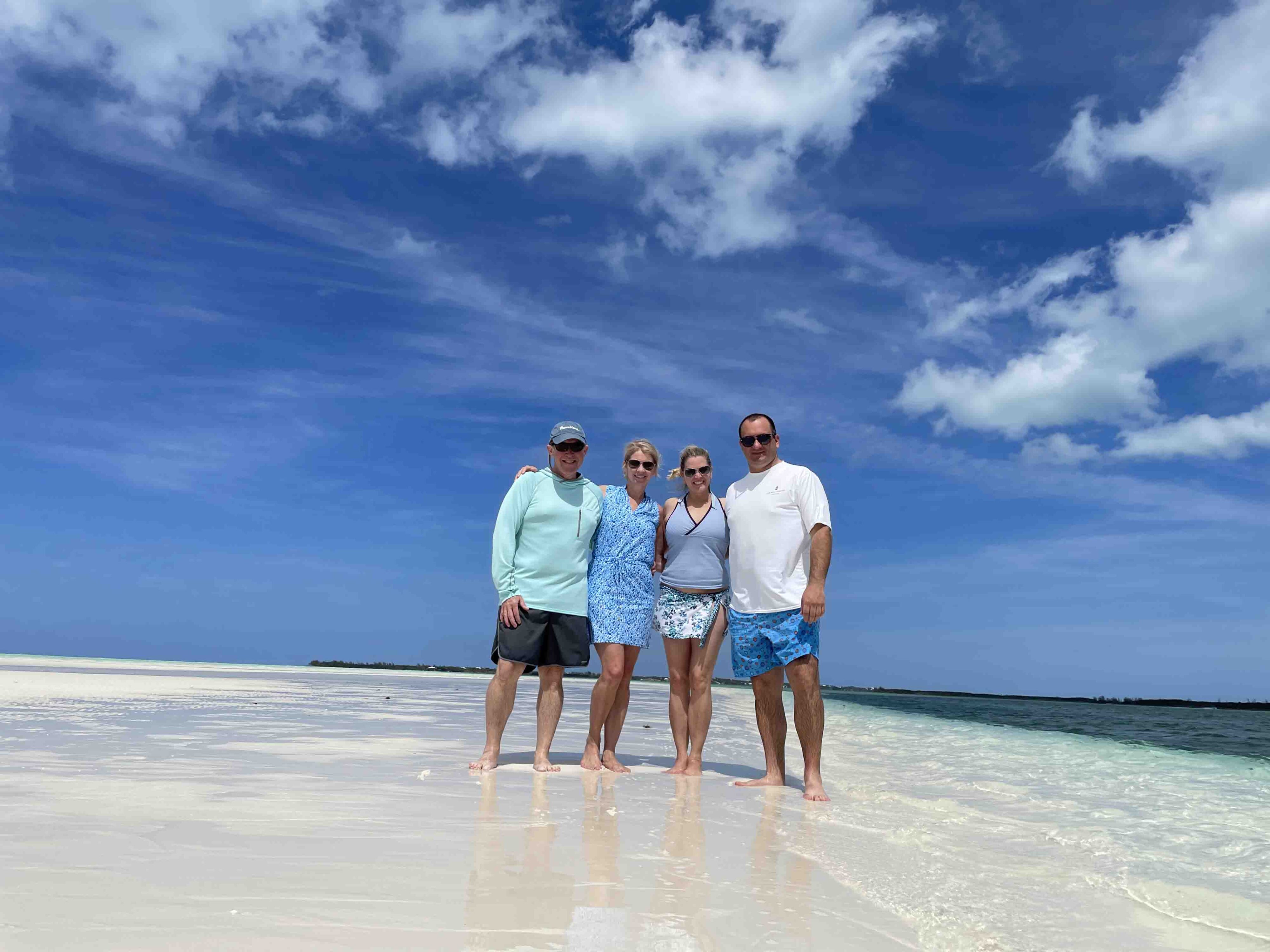 With COVID curtailing so much international travel, the idea of escaping the mud season here for a few days, traveling to the tropics was a no-brainer. After many trips to the Bahamas through the years, Kristene and I had never been to Harbour Island, and it's been on my wish list. The trip was quite nostalgic because my mother, Susie, developed a program there many years ago at the Pink Sands Resort and fishing with the late legendary flats guide, Bonefish Joe Cleare. Our friend's villa was at Pink Sands, and we were planning to fish with Joe's son, Stuart. It was a step back in time. Susie loved Harbour Island, and we were thrilled to travel to this Bahamian gem with great friends.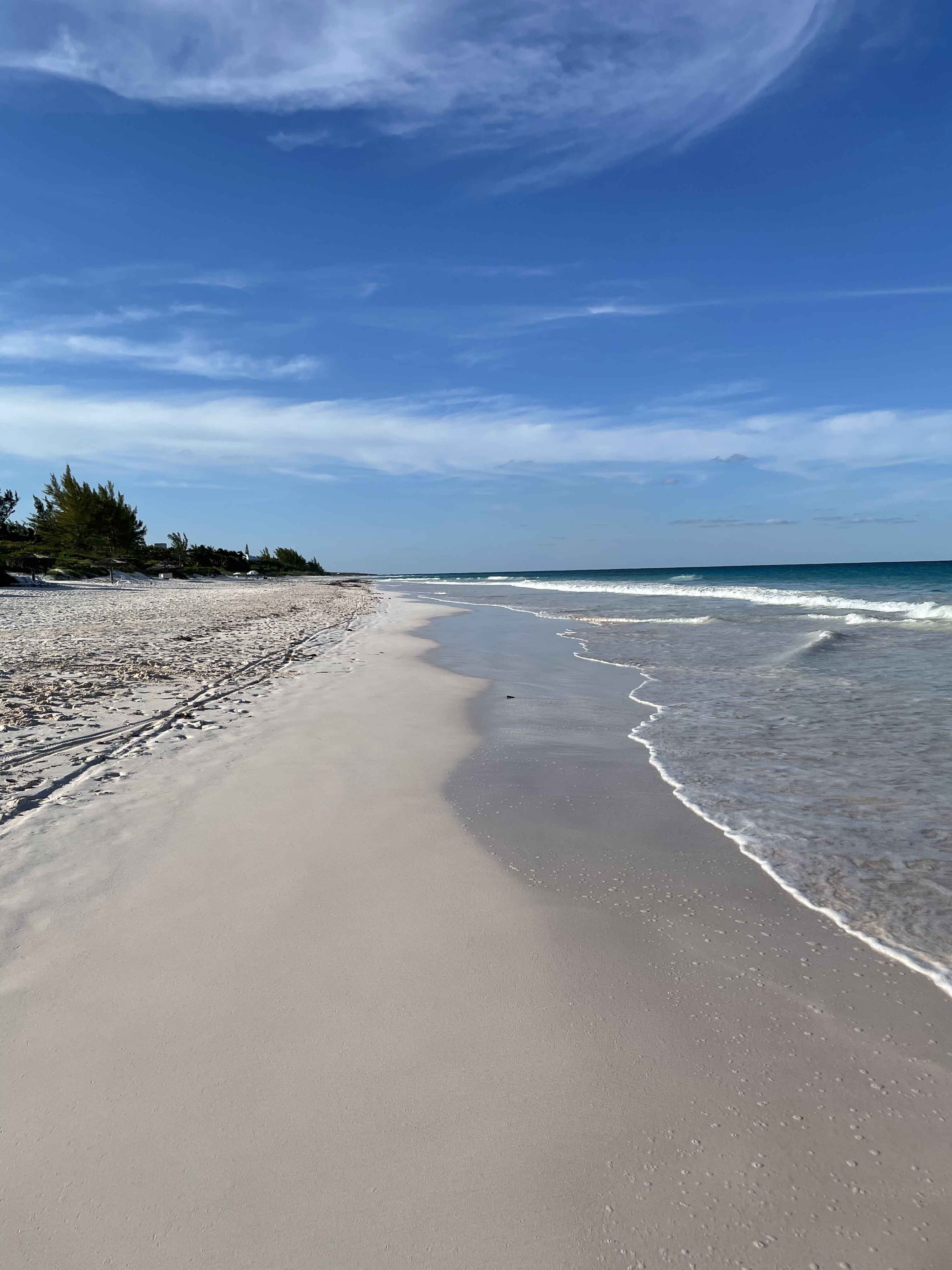 The Bahamas established excellent COVID protocol. A negative PCR test is needed to be completed before departure. That has now been lifted for vaccinated US travelers. A quick rapid test needs to be conducted prior to returning to the USA. This was easy on Harbour Island. The nurse came right to our villa!  
Harbour Island is a jewel and lies just northwest of Eleuthera Island in the Bahamas. It is well known for its pink sand beach — stretching out for three miles on the east and consistently ranked among the top 50 beaches in the world (#1 in the Caribbean by the Travel Channel)! Over 300 years old, Dunmore Town is the only village on the island. It was the first Capital of the Bahamas and is one of the oldest settlements in the islands.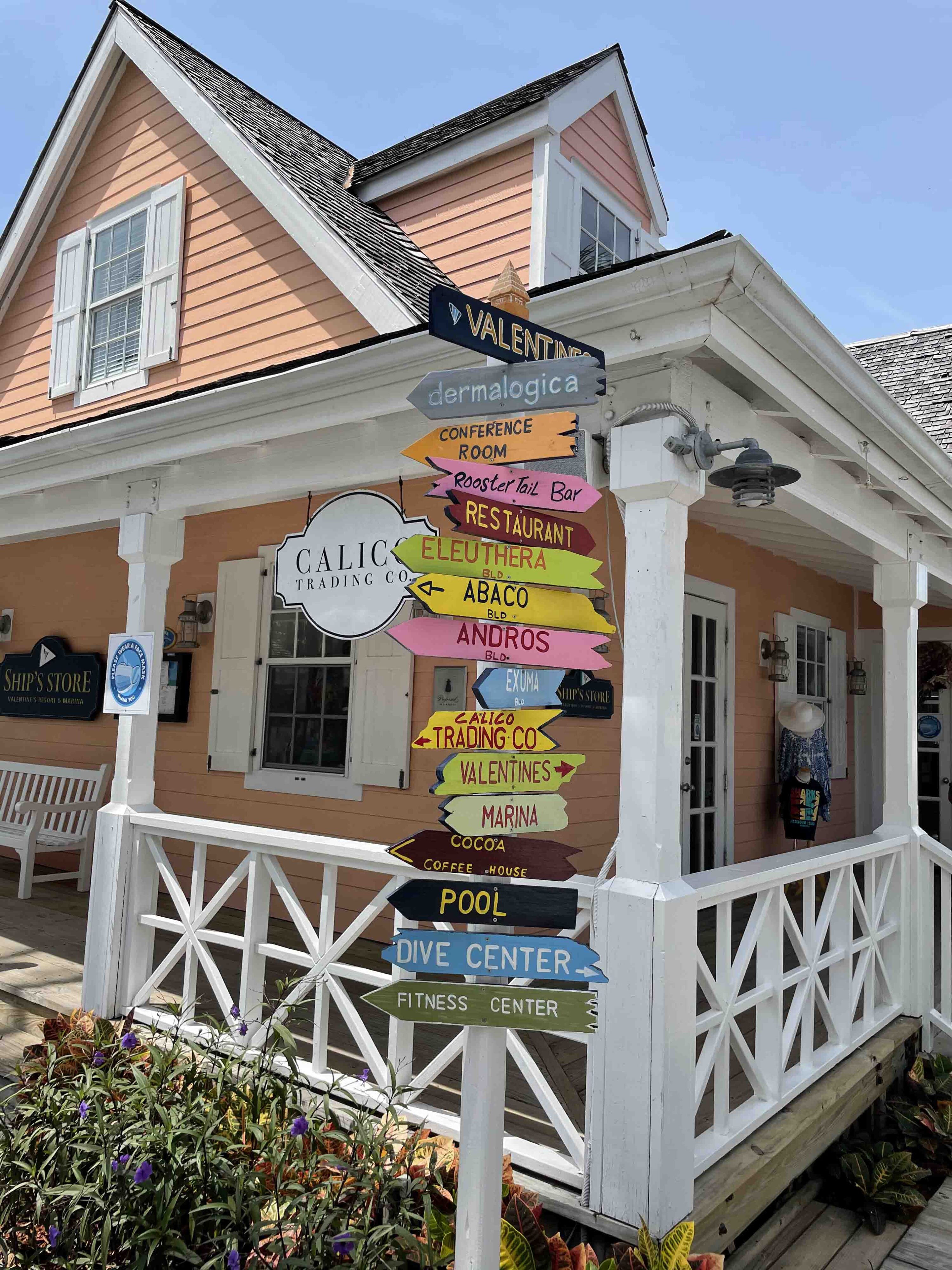 Dunmore is packed with quaint shops, great restaurants, and bars. An author described it perfectly, "…an odd and marvelous collision of New England cozy and colorful Caribbean… the mélange of colors, scents and people is intoxicating. It's part 18th Century fishing village and part Hollywood movie set — there's a distinct divinity about this little piece of paradise."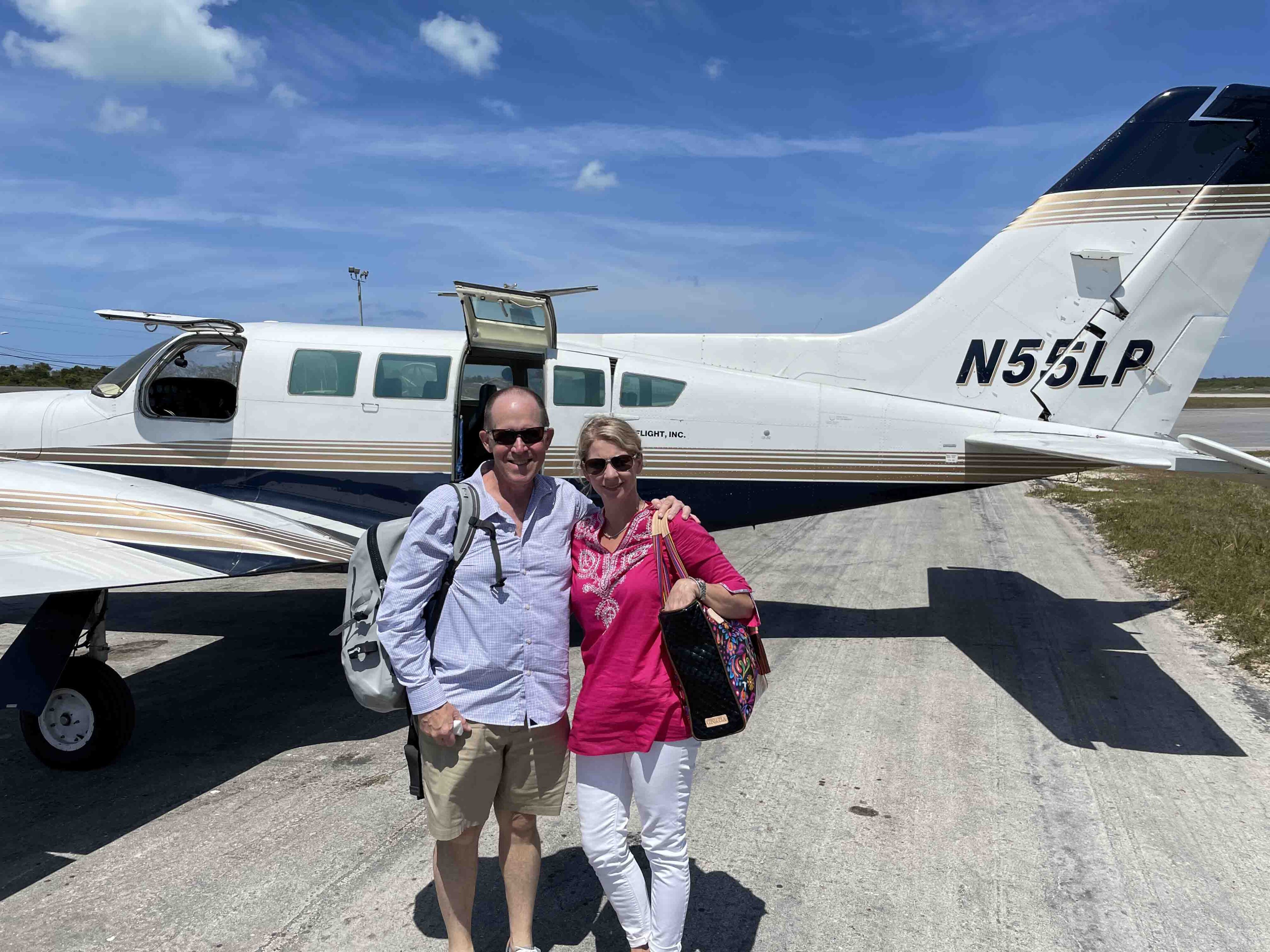 There is commercial flight service to North Eleuthera Airport. However, it was a better schedule to fly non-stop to Fort Lauderdale and charter directly to Eleuthera from Pittsburgh. We flew with Air Flight, one of our favorite charter services in South Florida. On arrival, clearing customs was a breeze in the private terminal. We were met by a representative of Pink Sands, Sean. He escorted us for the 2-minute taxi ride to the pier. We jumped in a water taxi and crossed the bay for five minutes to Harbour Island – again met with a private taxi for the short ride to Pink Sands Resort. It was less than 20 minutes from the airport to the hotel.  
To us, Harbour Island is one of the best places in the Bahamas to enjoy a wide range of outdoor experiences, including great bonefishing. In addition, there is snorkeling, diving, sailing, swimming with the sea turtles (and pigs), an incredible beach, and spa services. Note: we definitely recommend the Salty Pig boat excursion! Matched with great accommodations and friendly Bahamian hospitality, it's tough to beat this island as a family fishing and fun vacation.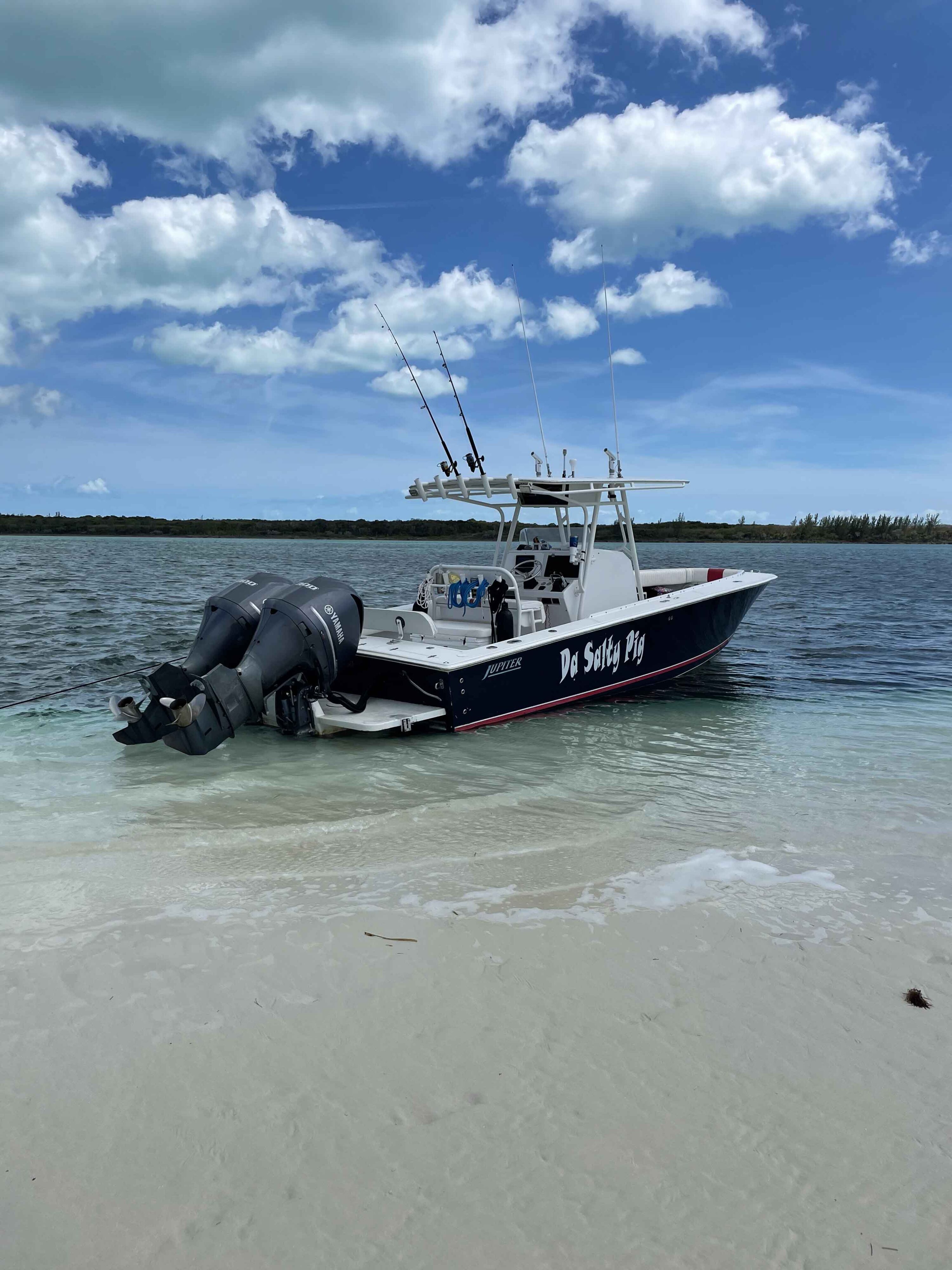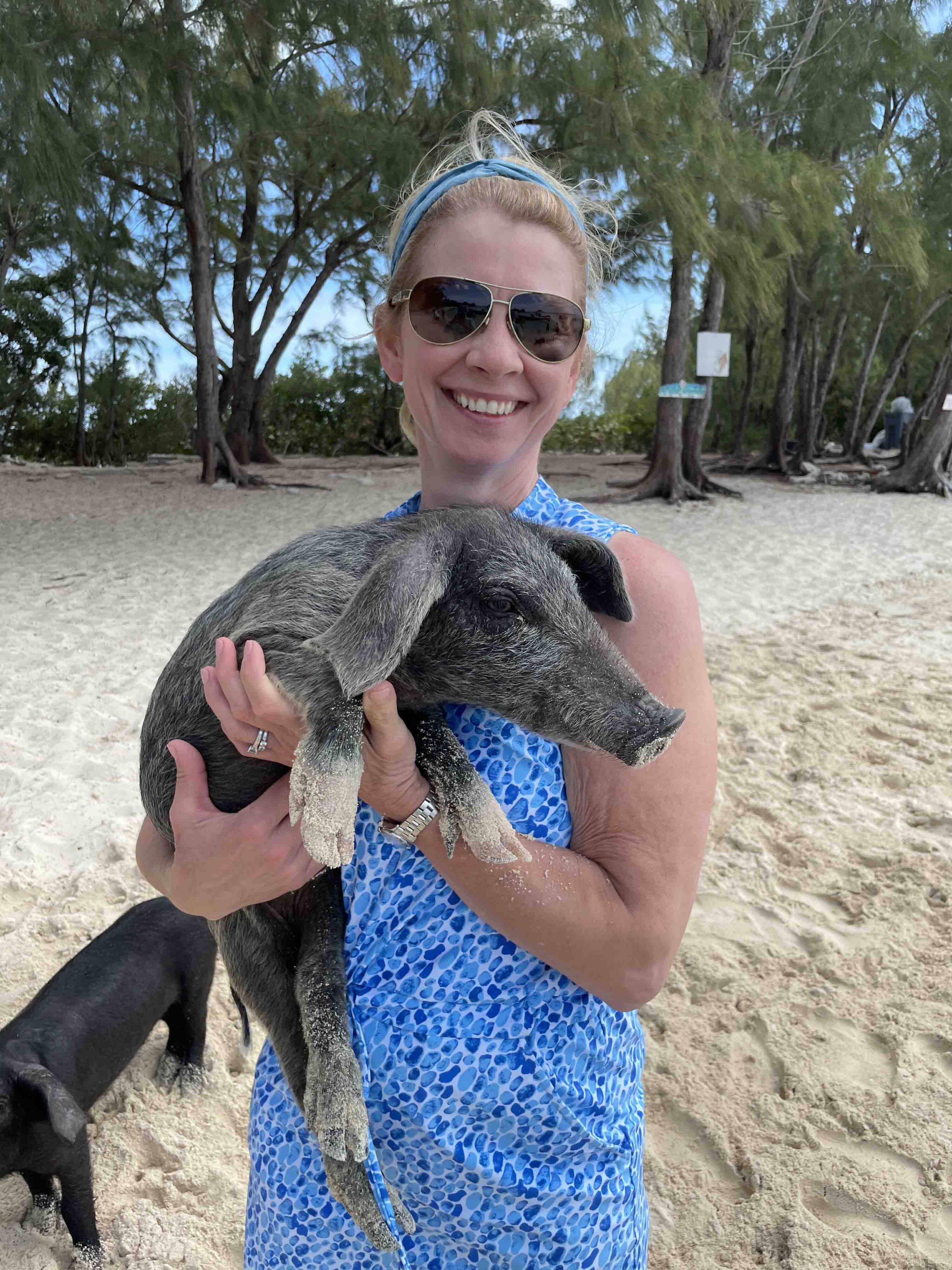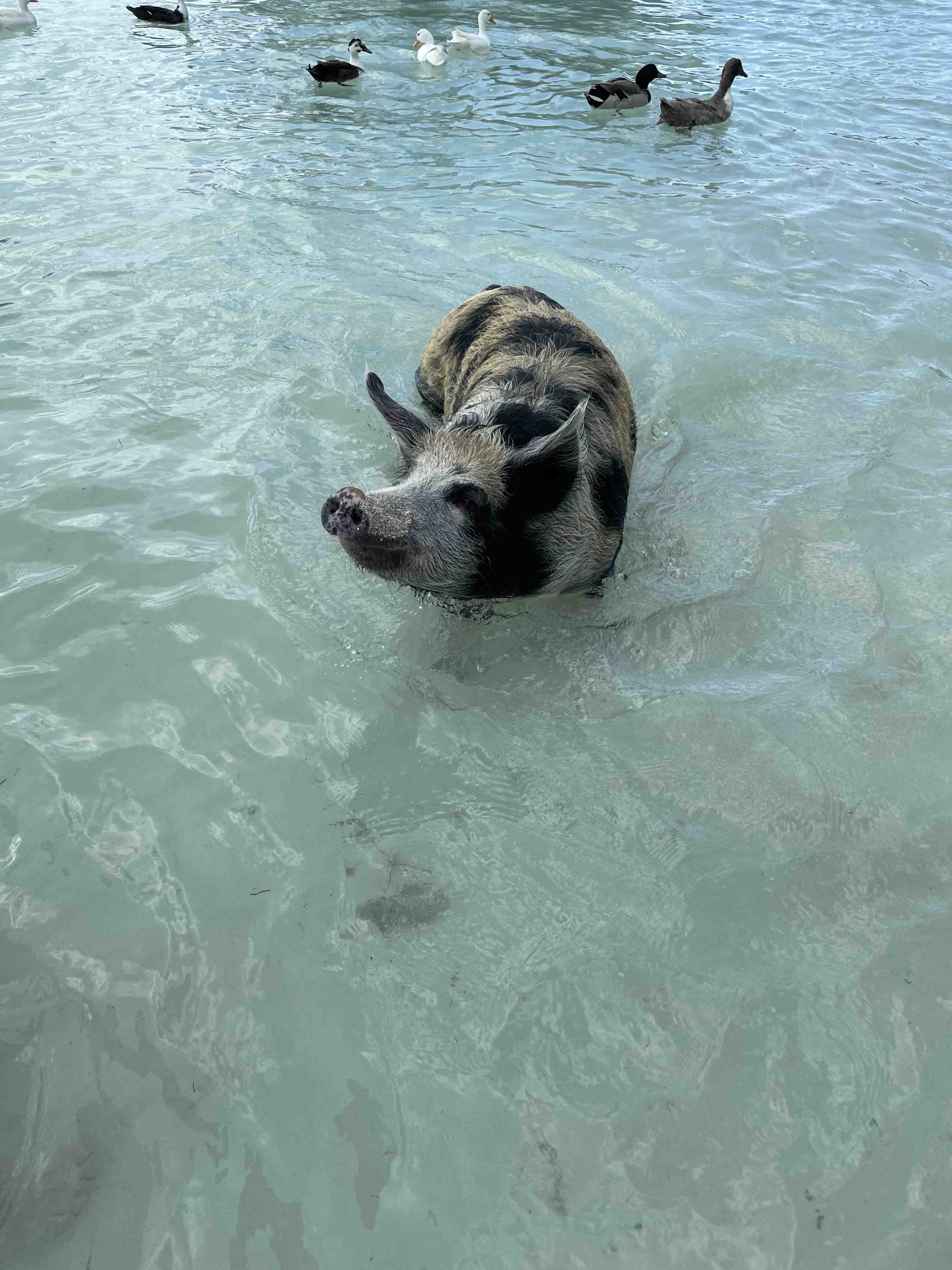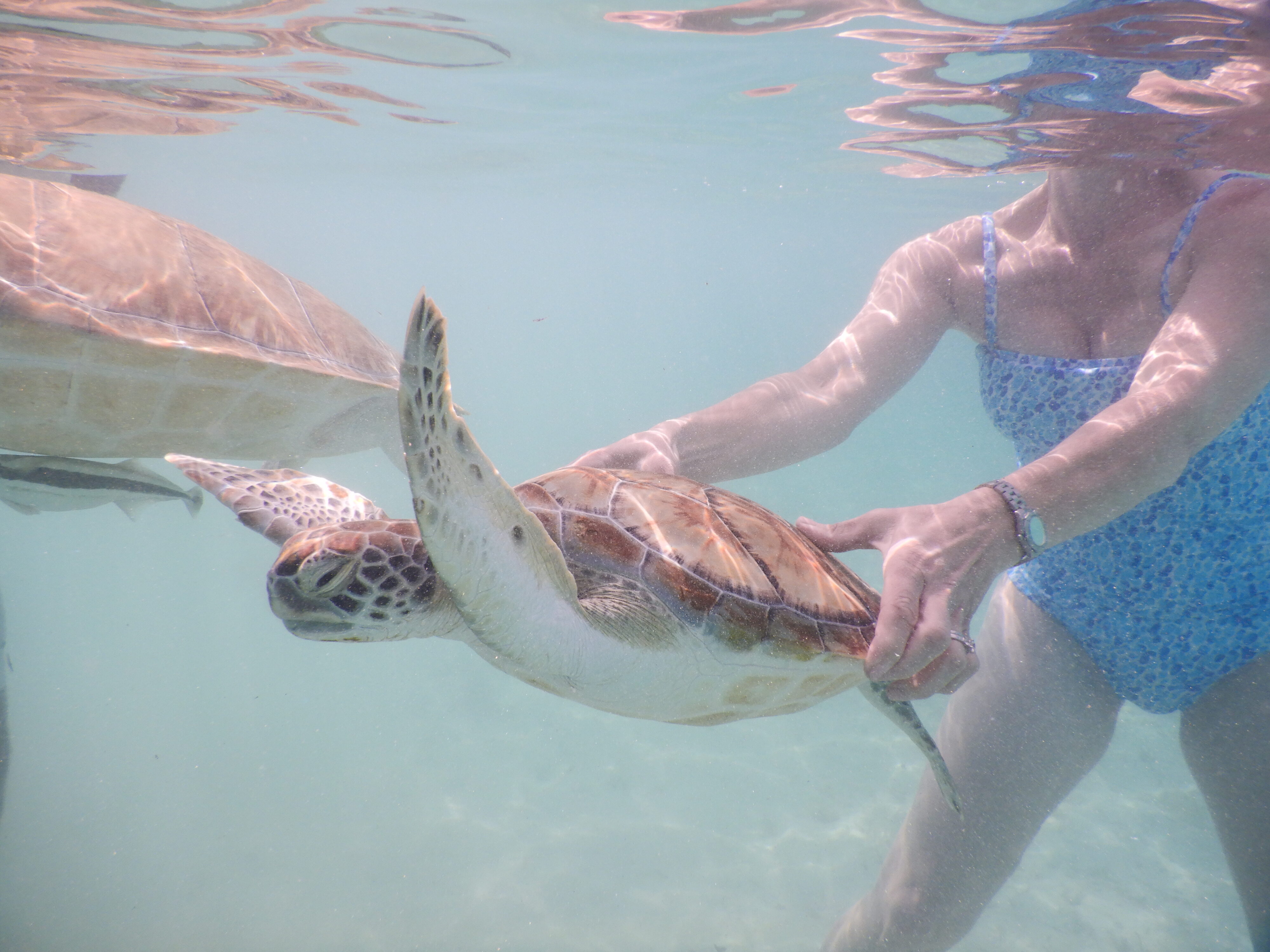 The fishing: I was surprised at the number of flats in close proximity to Dunmore Town. The adjacent islands of Eleuthera and Spanish Wells have tons of shallow water ecosystems where bonefish tail on turtle grass flats, which are mostly ignored by 99% of the non-fishing tourists who visit the region. We did not see another skiff all day! Over 100 miles long, Eleuthera has white-sand flats and shallow water ringing the island, perfect for hooking the elusive bonefish.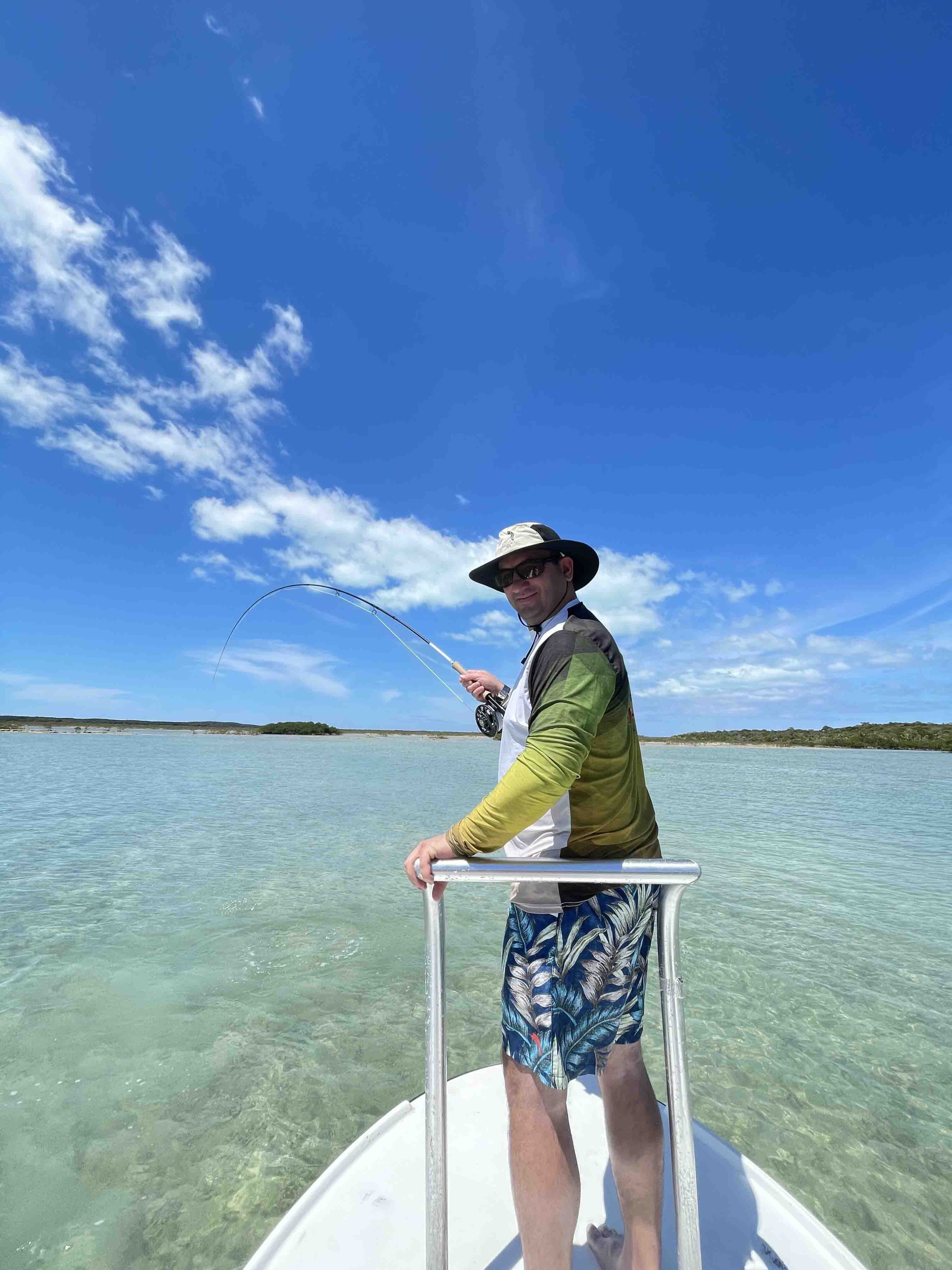 We were most impressed with our guide, Stuart Cleare. He was incredibly polite and had us in perfect positions as the tides changed. We were into fish every 15-20 minutes during our day. We had shots at bonefish up to about 6-pounds. Most of the ones we got to the boat were 3-4 pounders, which were a blast on my 7-weight rod!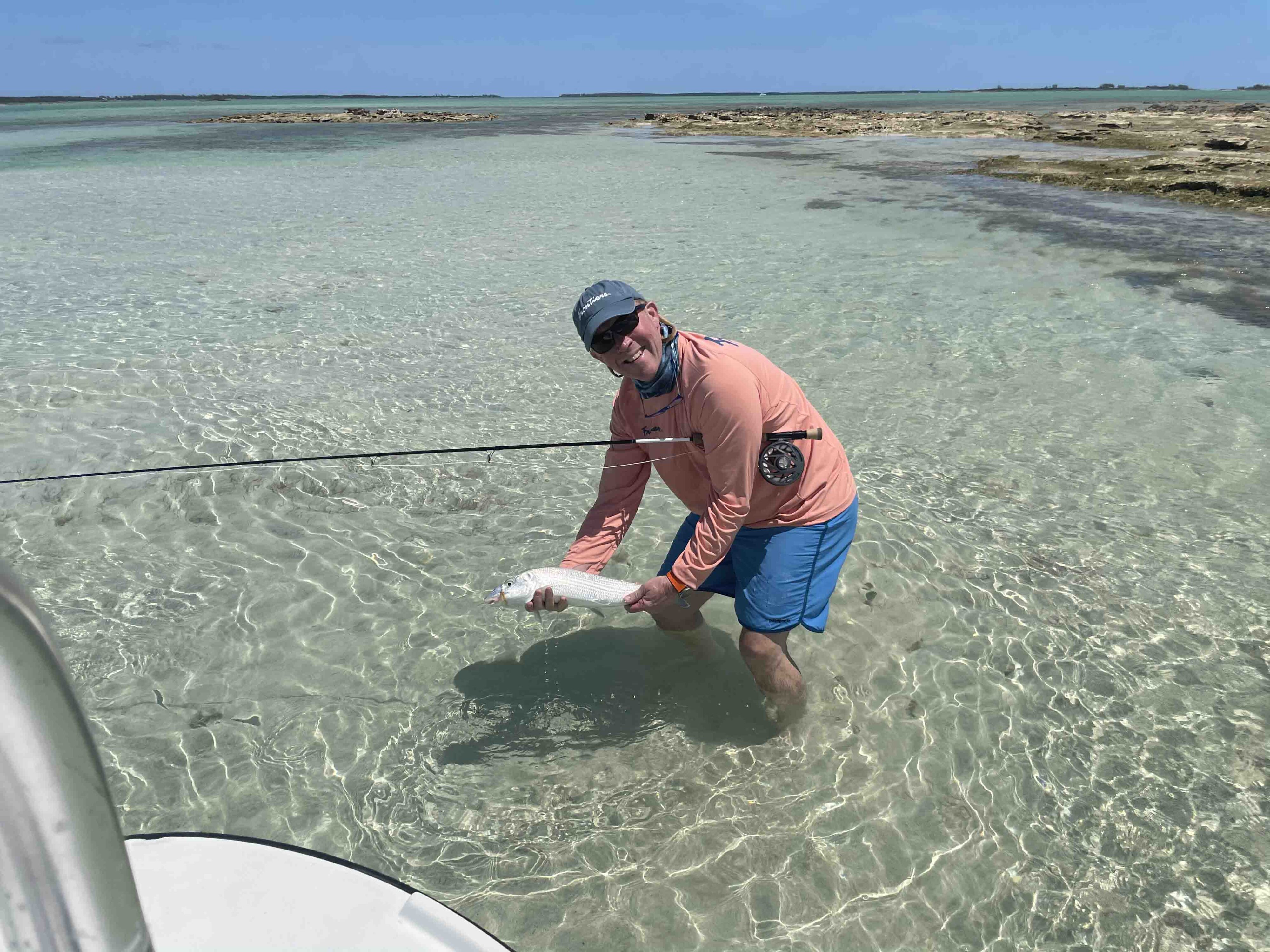 There are 3-4 good flats guides fishing from Harbour Island. We will customize a fishing program based on your angling objectives. The blue-water resource is outstanding too. The deep waters around the island host fish such as tuna, blue marlin, mahi-mahi, wahoo, white marlin, and sailfish. Harbour Island hosts the Bahamas Billfish Tournament.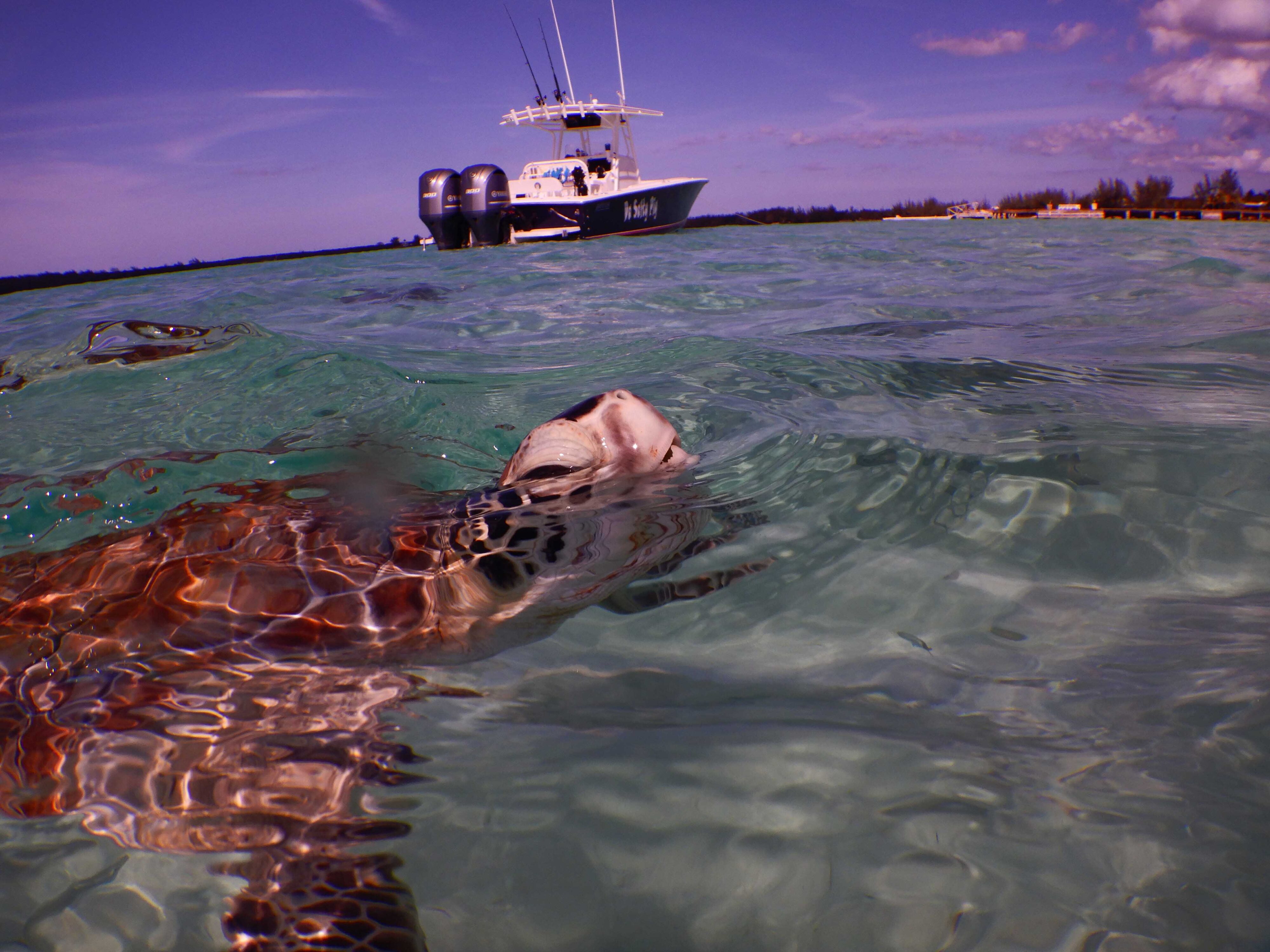 Where to stay:  
Pink Sands Resort: Tucked away in 20 acres of a flourishing garden-like setting right next to the beach are 29 luxurious cottages, villas, and homes. Each one is characterized by a British Colonial, old Bahamas aesthetic with a beachy feel, modern amenities, and first-class service. The oceanfront Blue Bar & Restaurant is a great place for breakfast and lunch. We stayed in the 2-bedroom Frangipani Villa, which was wonderful for two couples. Each bedroom had a king bed, spacious bathroom, and outdoor shower! The spacious living room and porch overlooking our private pool was a great gathering spot for cocktails. The kitchen had everything guests needed. After booking, you can call in advance of your trip, and they will stock the cupboards and fridge with your favorite groceries and drinks.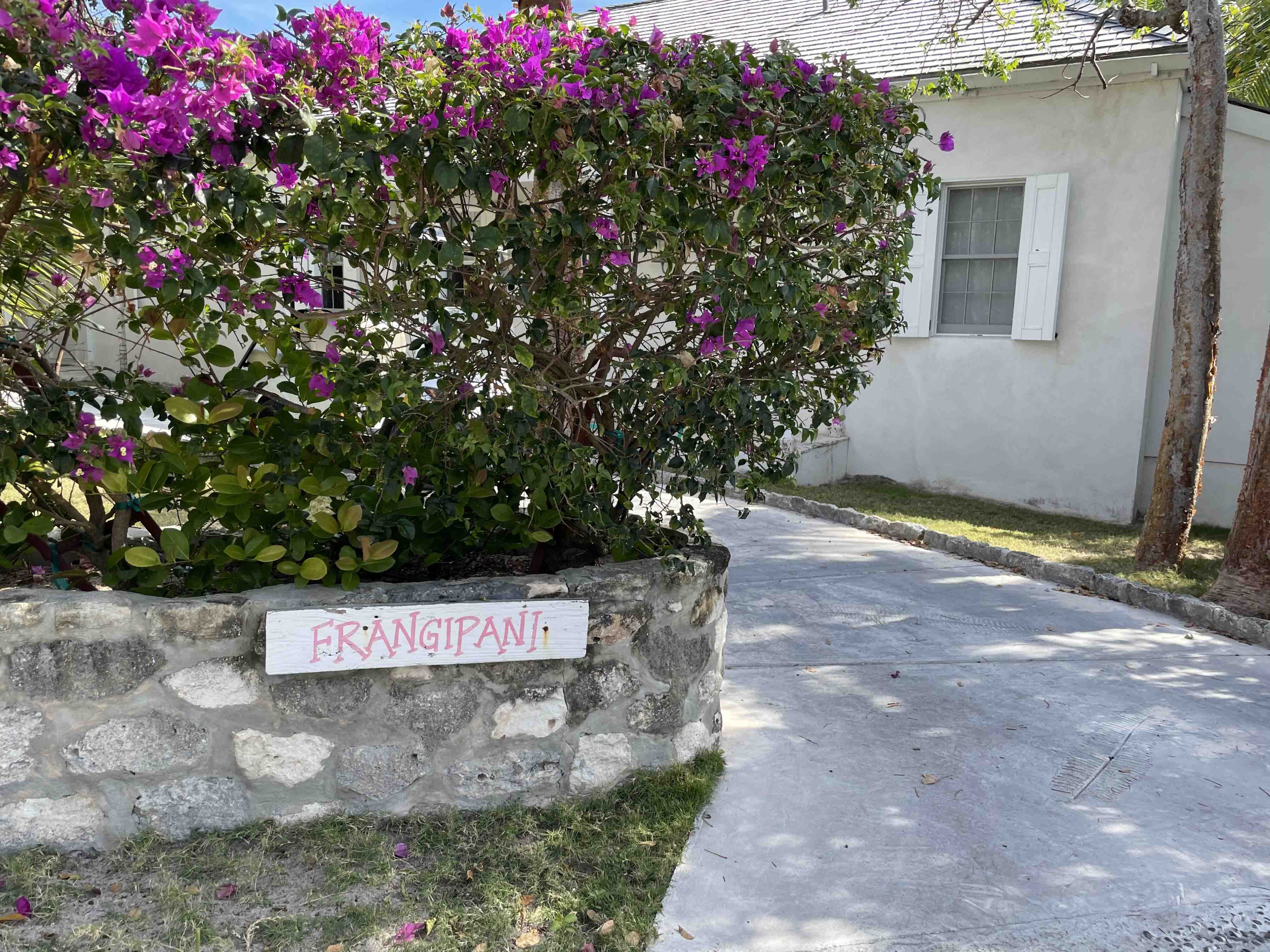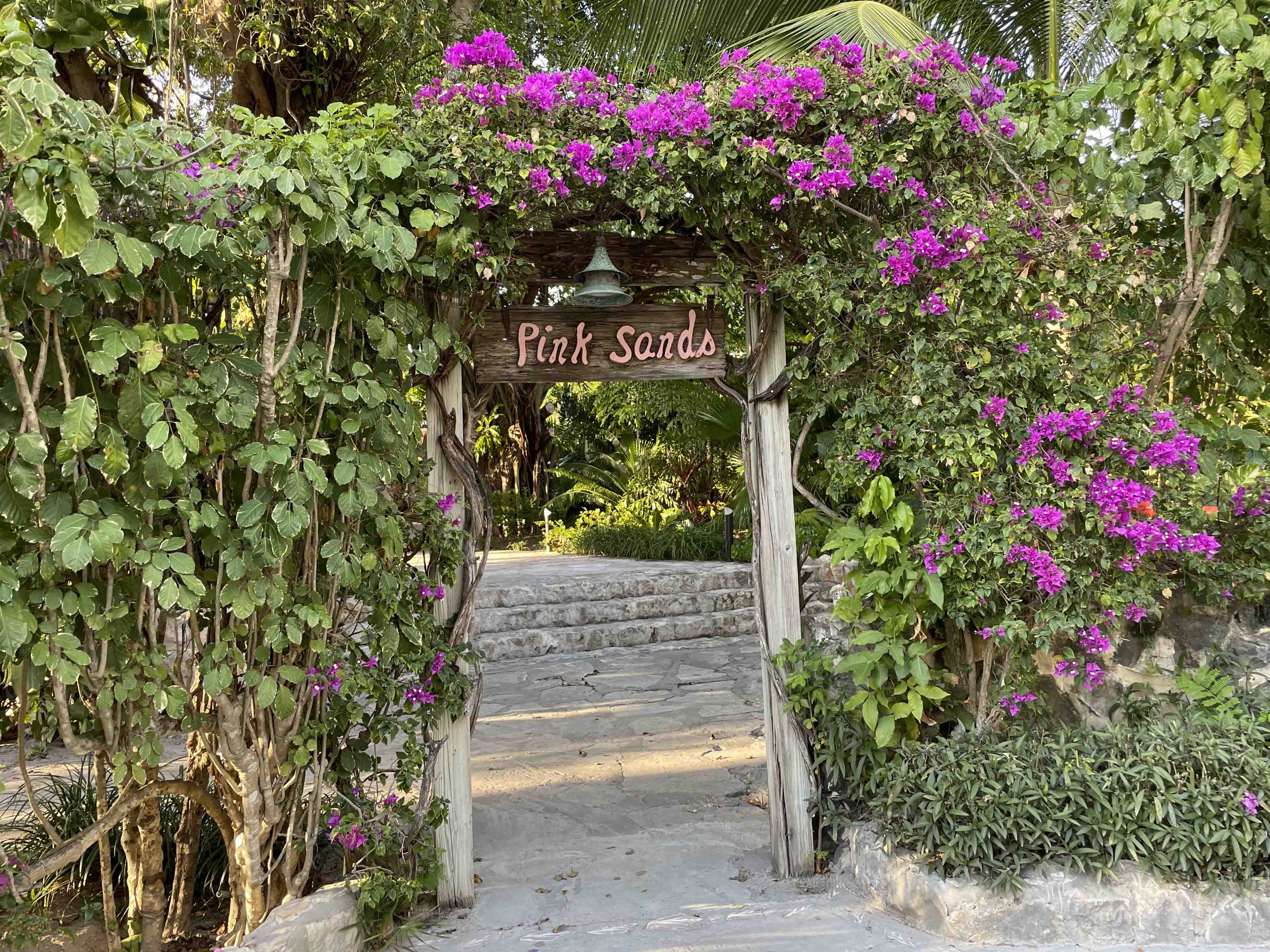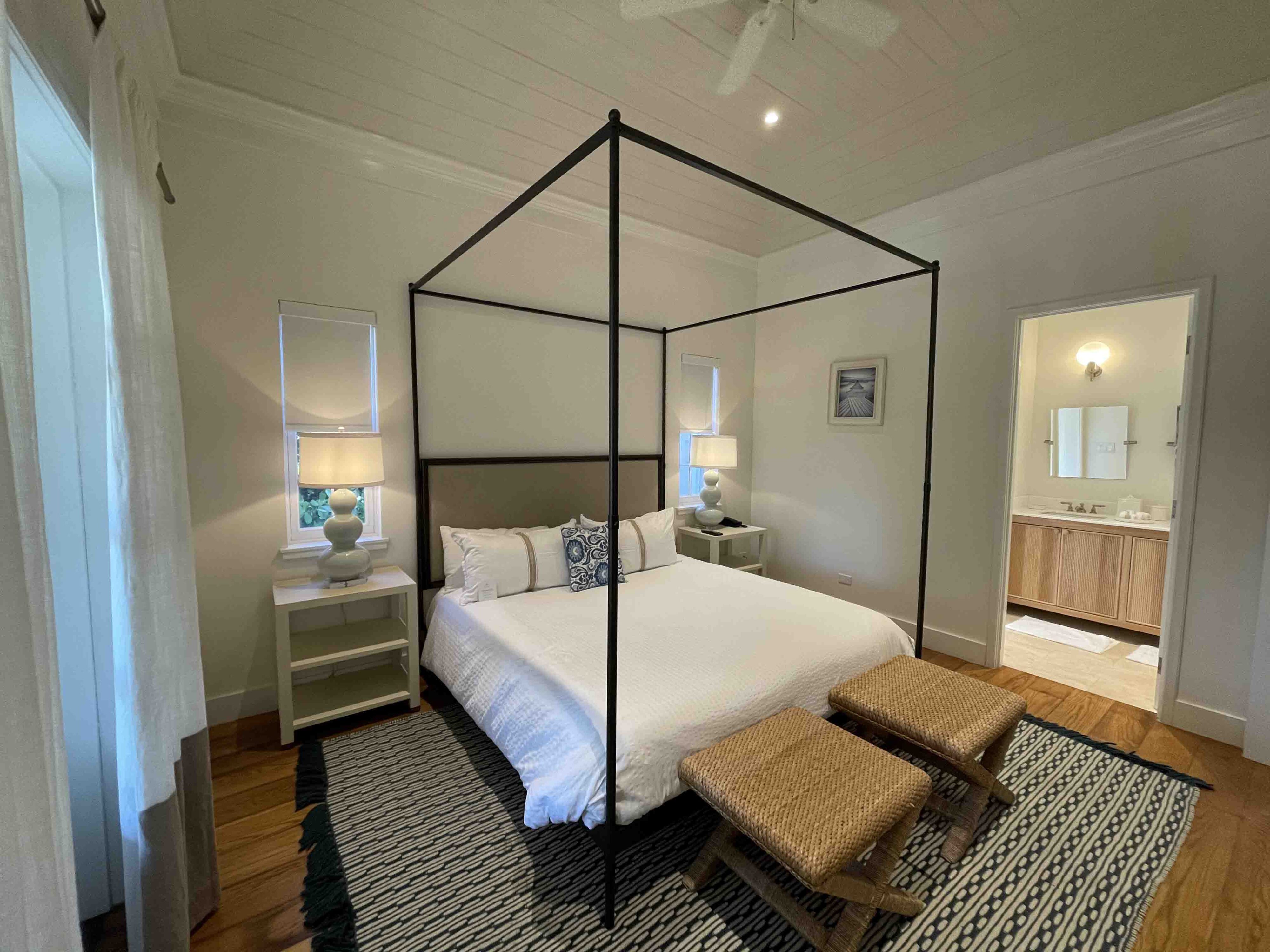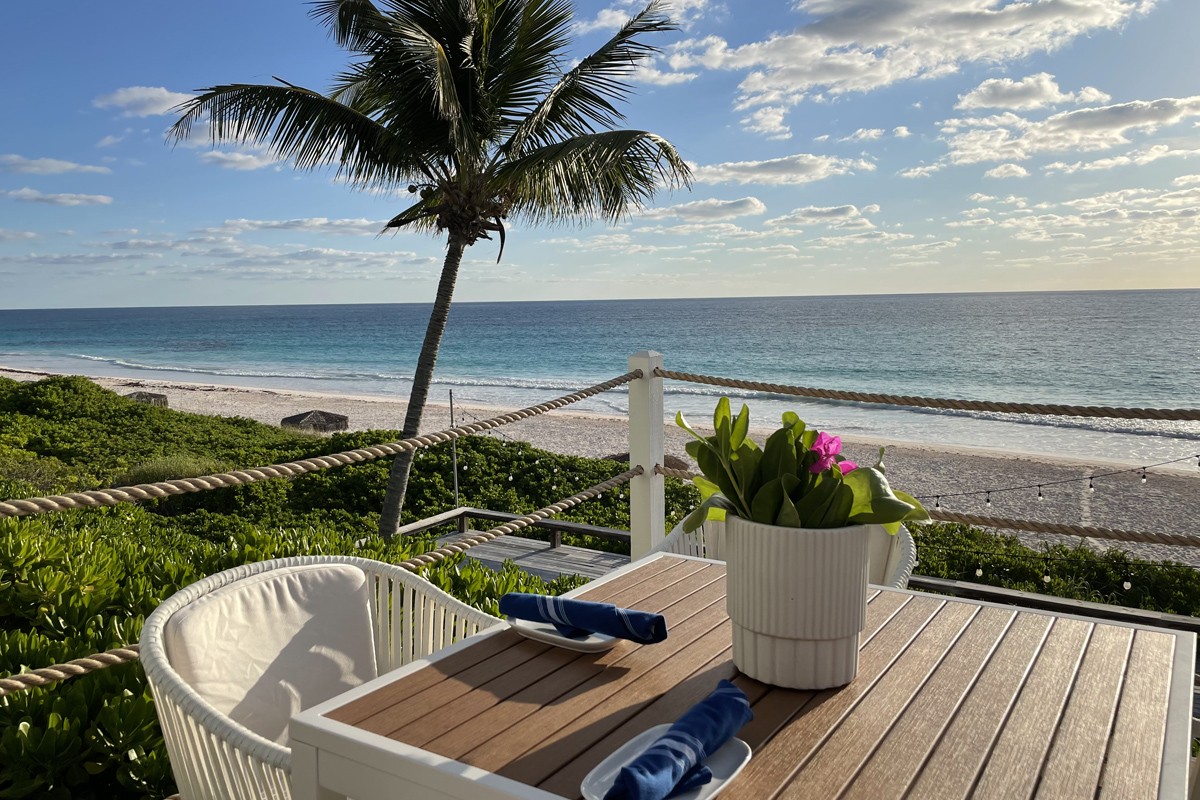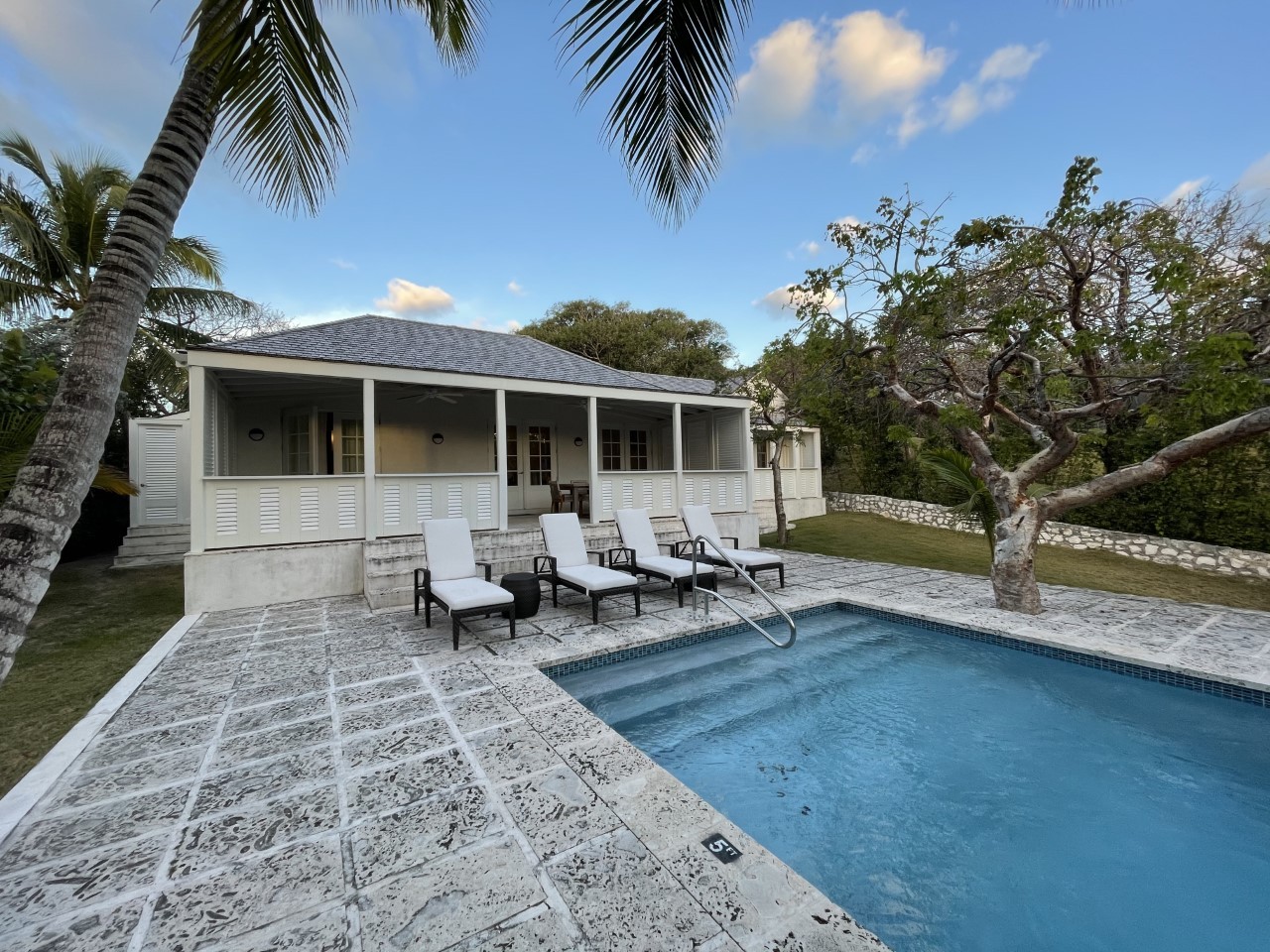 Coral Sands Hotel: This beautiful boutique resort, one of the top hotels in the Bahamas, is literally next door to Pink Sands. Coral Sands has recently completed a property-wide refresh. With only 38 rooms, the hotel is not big, but the team is big on service and style. Coral Sands is luxuriously low-key and casually elegant. Overlooking the newly built pool, with the ocean as backdrop, Latitude 25 Restaurant is recognized as one of the finest in the Bahamas. We dined there our last evening, and it was arguably the best dinner we experienced. Executive Chef Ludovic Jarland delivers award-winning culinary excellence. I highly recommend the stone crab raviolis – simply delicious! For a group of couples or a family, we loved one of the two hilltop villas: gorgeous three bedroom, three bathroom, private homes with an adjoining one bedroom, one bathroom guest cottage, private pool, and great views.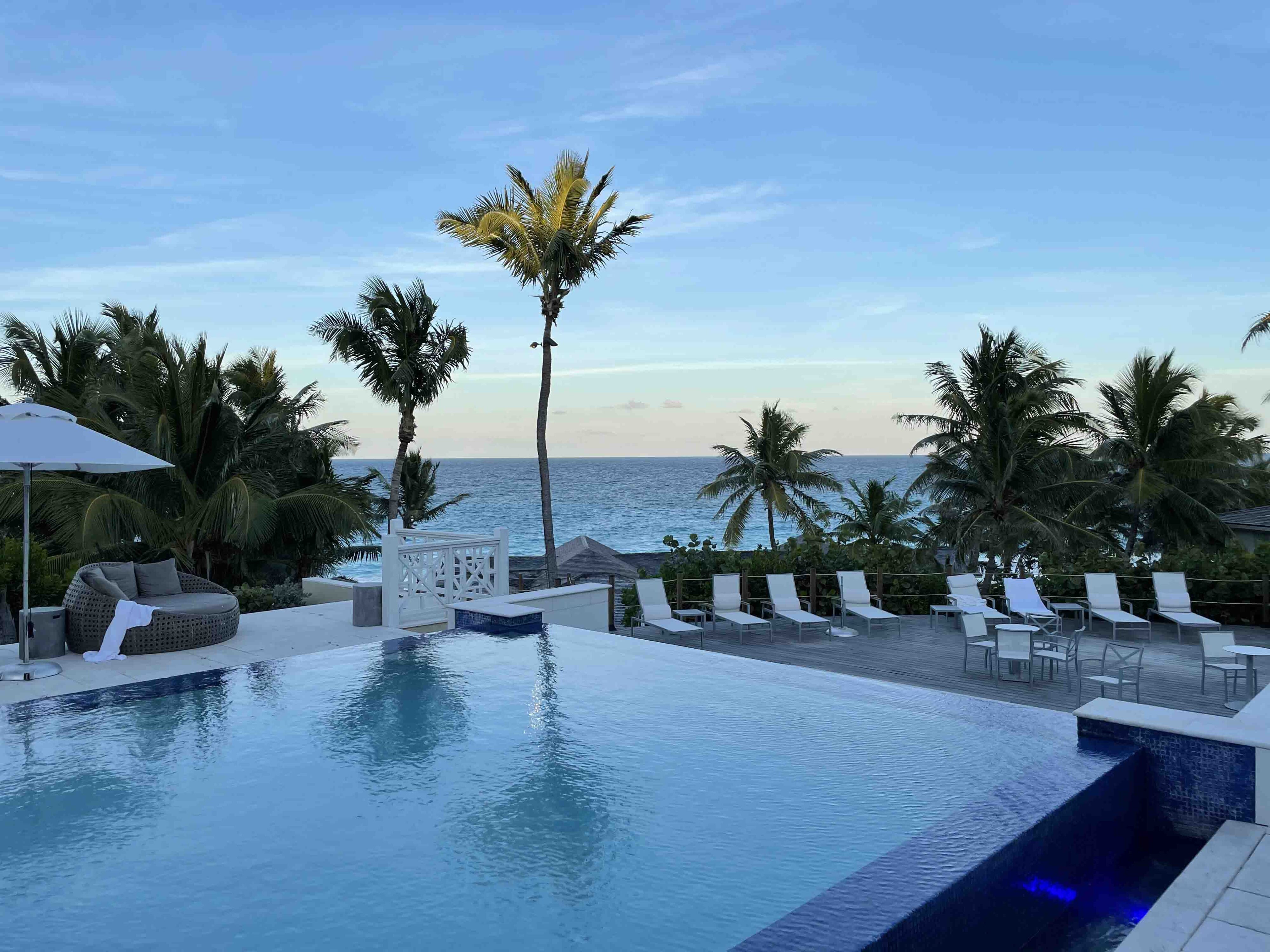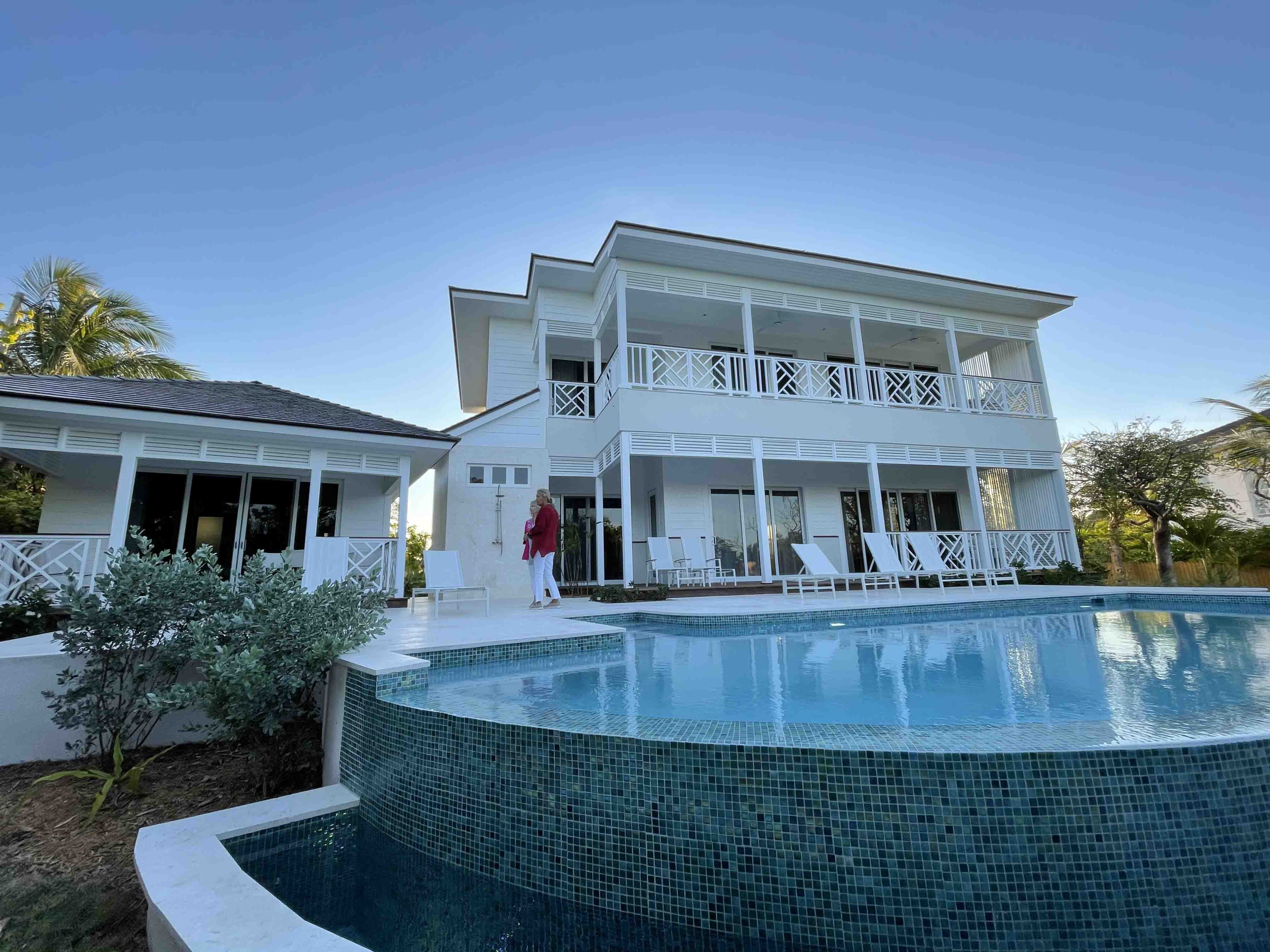 Bahama House: We loved this oasis — ideally (and privately) located in the heart of town. You can literally walk to all of the shops, restaurants, and the pier to meet your guide. This property is owned and managed by our friends at Eleven Experience. We represent their fine portfolio worldwide. With just 11 rooms, Bahama House feels more like a stylish friend's beach retreat. A freshwater swimming pool and handcrafted tiki bar make it hard to leave. Luckily, guests don't have to go far to experience local culture. It's a fabulous place to book a room. Based on its size, it works out fabulously for a private lodge buyout! I'd love to go back for their rum tasting – the collection is impressive! Bahama House also has beach service a short drive away!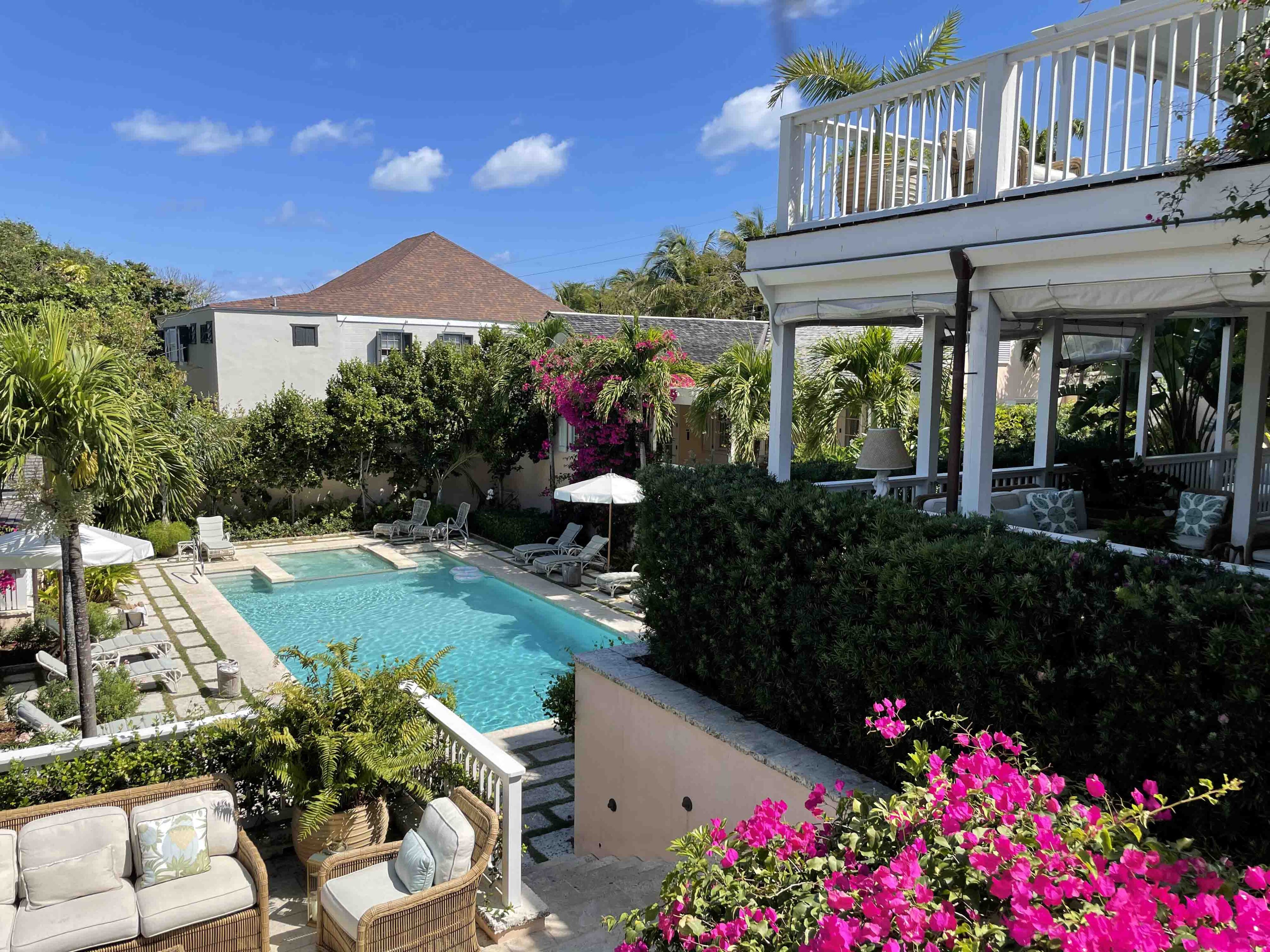 We have been sending clients to Harbour Island for over three decades. It's a customized Bahamian experience that is a wonderful escape from the cold, rain, and snow during our late autumn, winter, and spring months. The prime fishing season is mid-April through July on the flats! Harbour Island easy to access and a pleasantly unique adventure close to home! Contact Frontiers for a fishing or Elegant Journeys proposal.