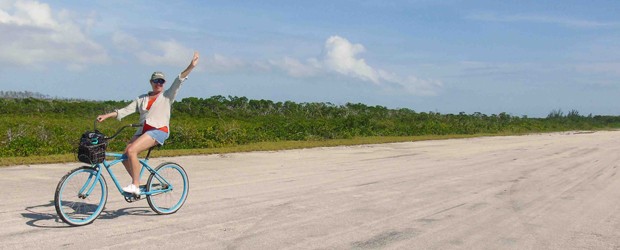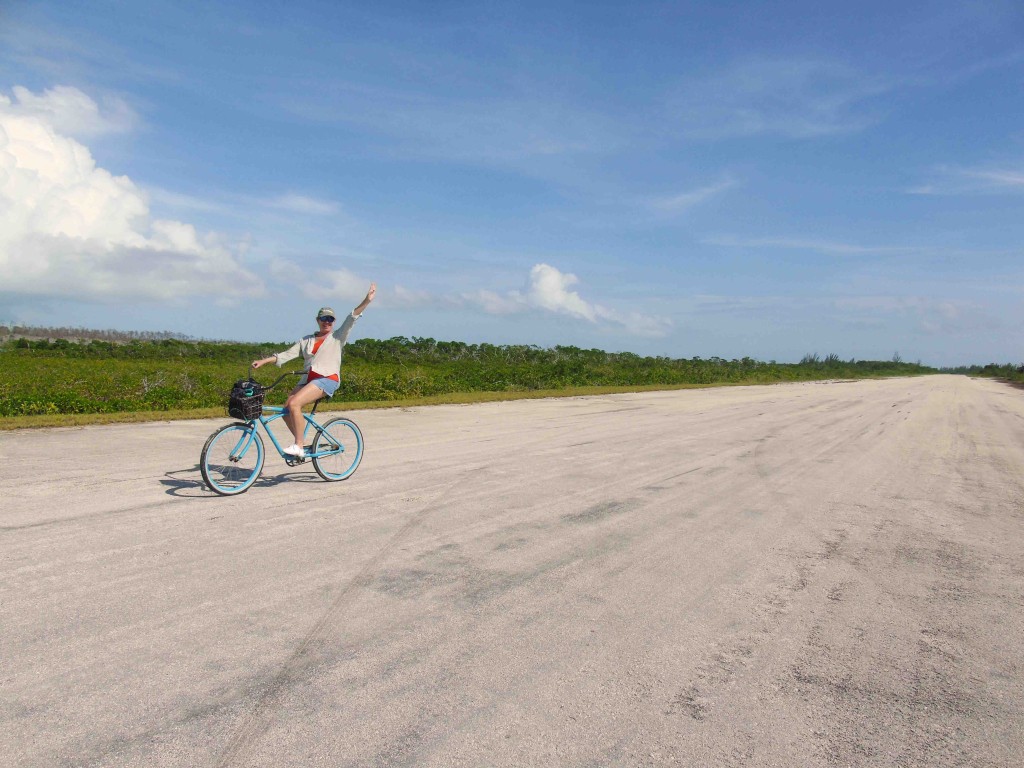 Recently, I was fortunate enough to have the opportunity to visit three of Frontiers International Travel's popular fishing destinations on Grand Bahama Island. This would be my first familiarization trip to visit the lodges and to explore activities for the non-angler as well. My trip proved not only to be a fishing experience, but a week filled with a variety of activities, beautiful surroundings and the most welcoming staff at all three properties. It was a relief to find the island had been spared from the recent hurricane season.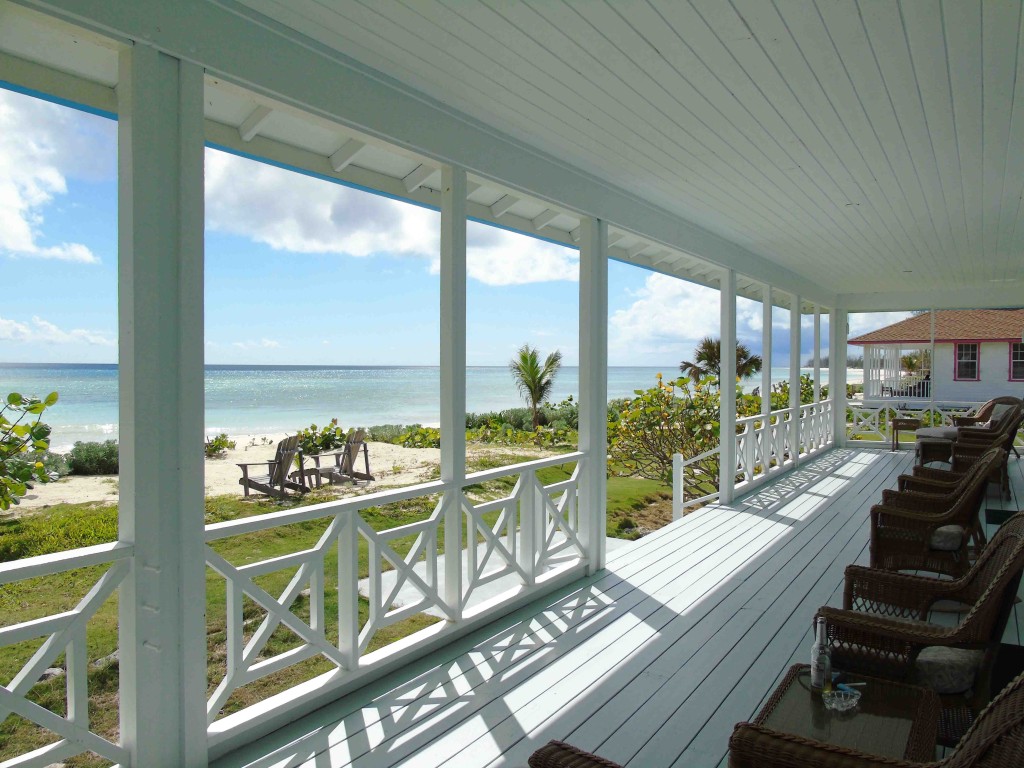 North Riding Point Club was the first stop on my agenda. I must admit, I was thrilled to find that the Founder's House would be my accommodation for my short stay at the Club. The two-bedroom house was tastefully appointed and provided me with all of the comforts of home. Although I have traveled to many islands and beach destinations, I have never experienced an environment as beautiful and tranquil as this. In addition to the Founder's House, there are five beautiful seaside cottages which offer breathtaking views. Upon my arrival, I took a walk on the beach and collected shells. I followed this up with a refreshing swim in the pool.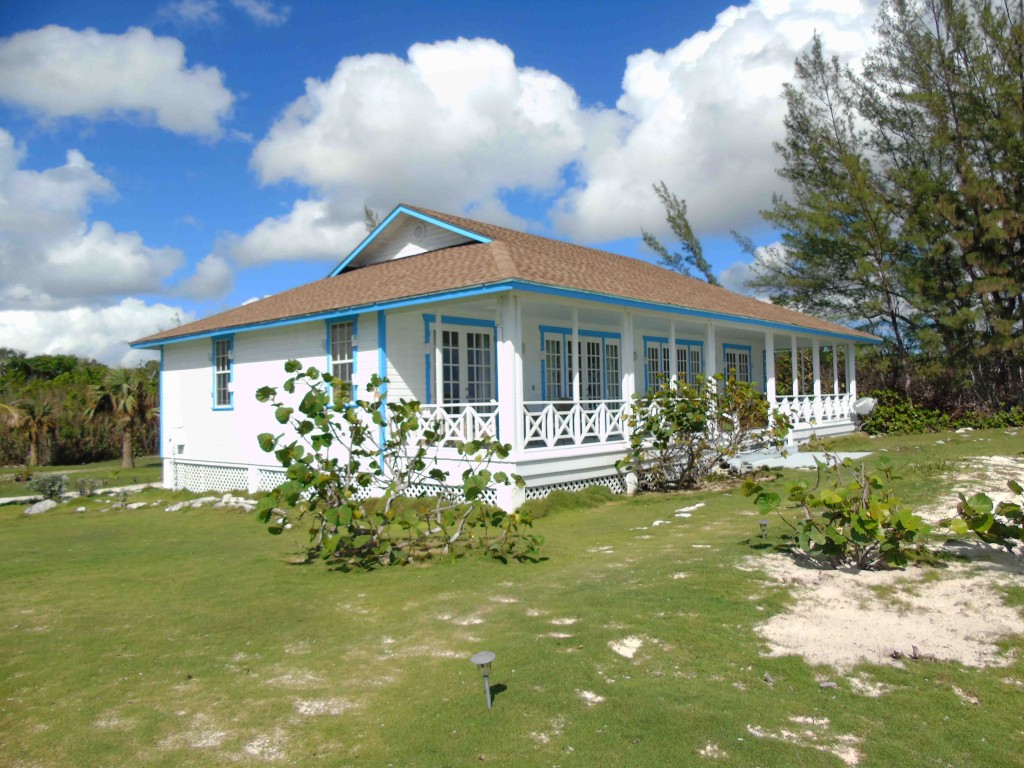 When the anglers returned from their day on the water we met for a delicious dinner in the cozy lodge. The appetizer was a perfectly seasoned conch chowder, followed by crispy snapper and potatoes served with coleslaw. This was my first night to hear some "fishing stories." Soon I would be telling my own. The evening concluded with what may have been the most picturesque sky I've ever seen.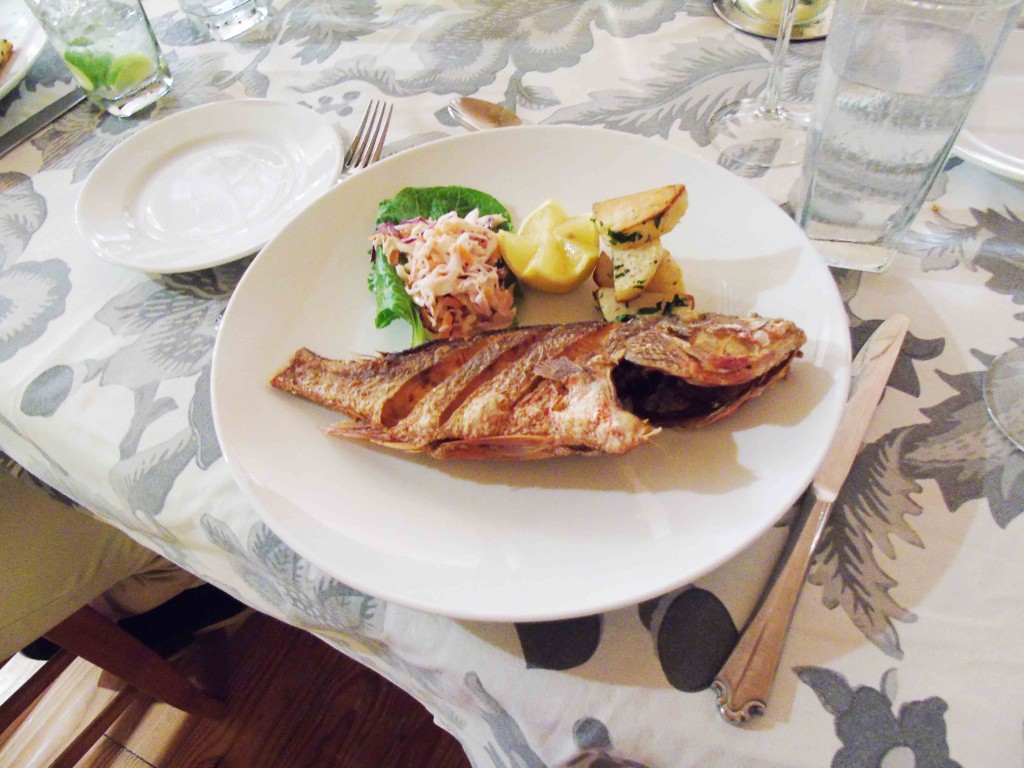 My next stop was the private island of Deep Water Cay. Approaching the dock from my private ferry boat was quite exciting. I had worked with many clients who frequent this stunning property and was looking forward to spending time here. At Deep Water Cay Club, I would have my first taste of saltwater fishing!  After settling into my cottage, I headed to the dock to meet the dive master and boat captain for a drift snorkel. This was not a typical snorkel, but a 30-minute effortless glide through waters filled with coral, starfish and tropical fish.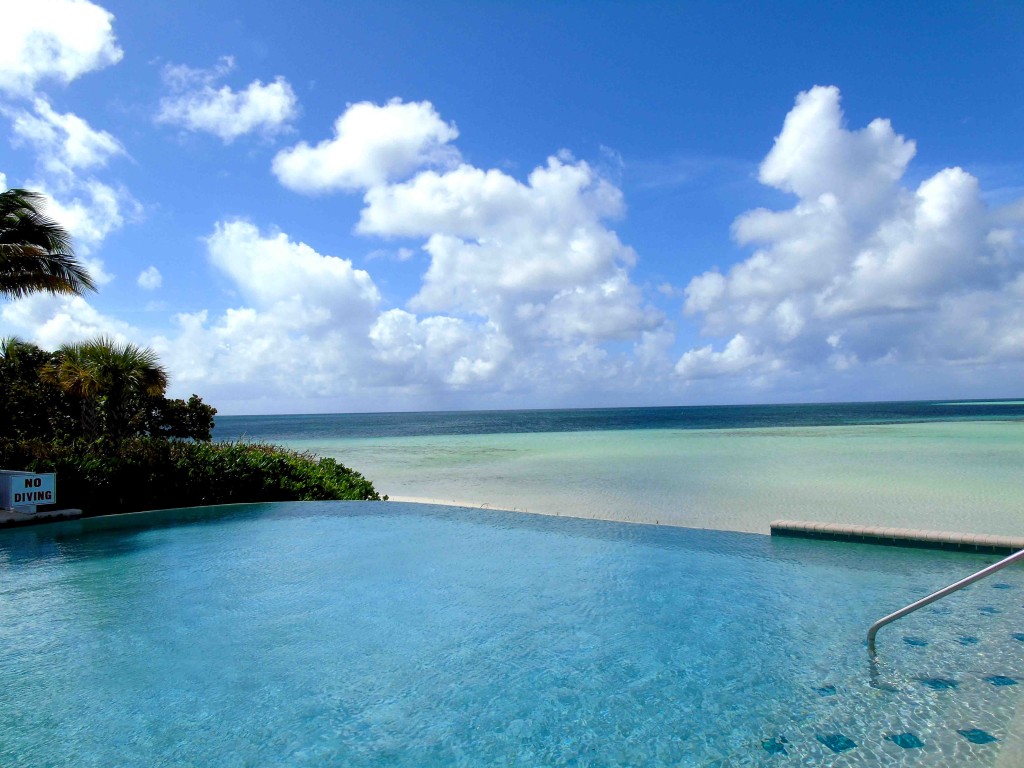 Meanwhile back at the lodge Chef Dwain was preparing a delicious lobster dinner using catch from an early morning lobster dive. Dessert was key lime pie garnished with almonds and served with cinnamon-laced whipped cream.  The chef's preparation of this popular dessert was the perfect combination of tart and sweet.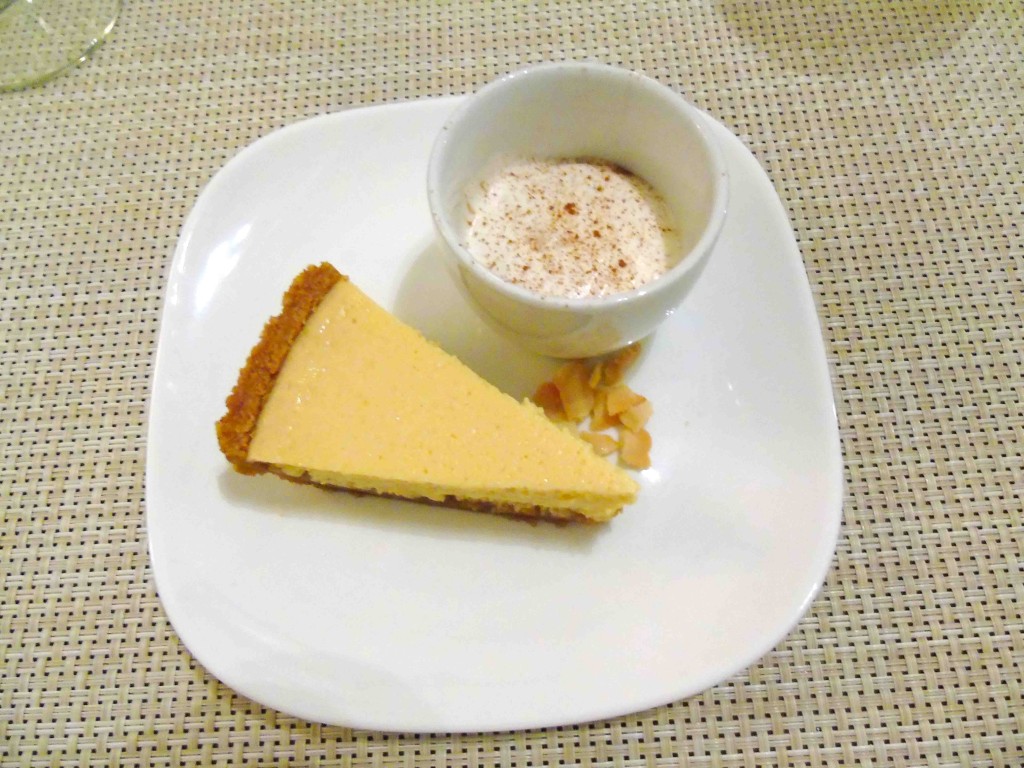 Early the next morning, my guide L.T. chauffeured me via skiff to the flats to hopefully catch some, or at least one, bonefish. A 10 pounder was on my line and before reaching the boat, broke my line. It was such a disappointment, but I did land a needlefish. My next fishing excursion would produce yet another needlefish and a few other species not on my list.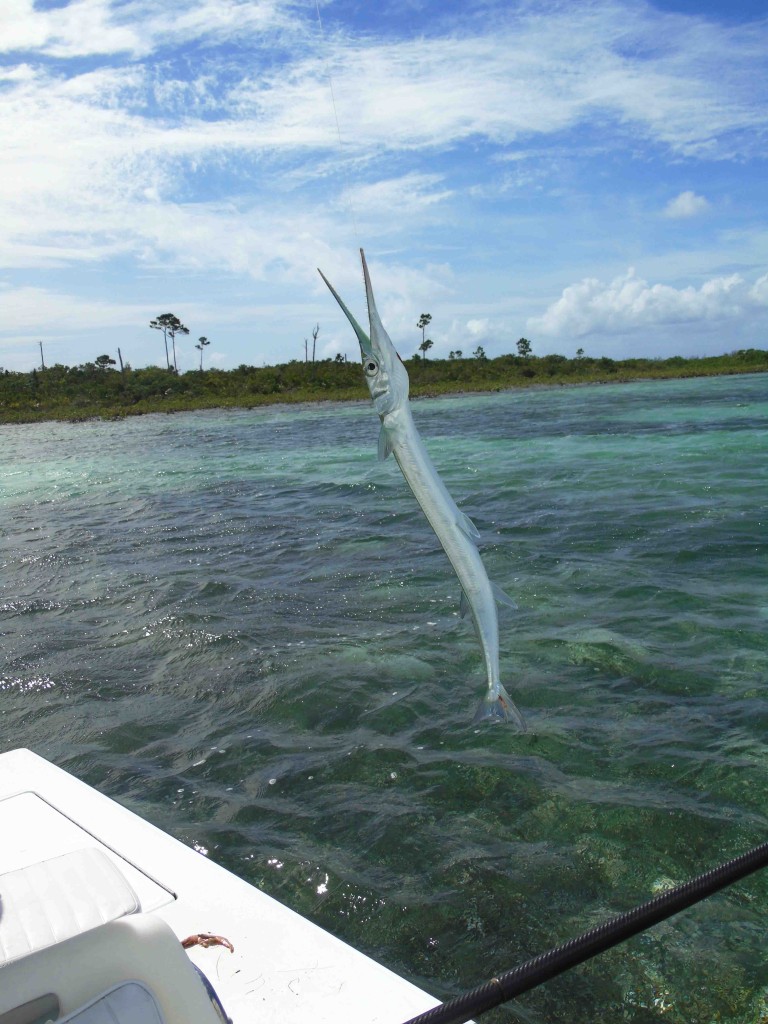 Although tired after fishing, I had made plans to meet another guest for an afternoon bike ride. The bike trail was flat and well paved most of the way, but turned sandy towards the end of the island. Halfway to the end, I couldn't resist riding the length of the private airstrip. I would never have guessed that a few hours on a gearless bike with a basket would provide me with one of the highlights of my trip. Bike riding on Deep Water Cay is highly recommended for relaxation and exploring the island.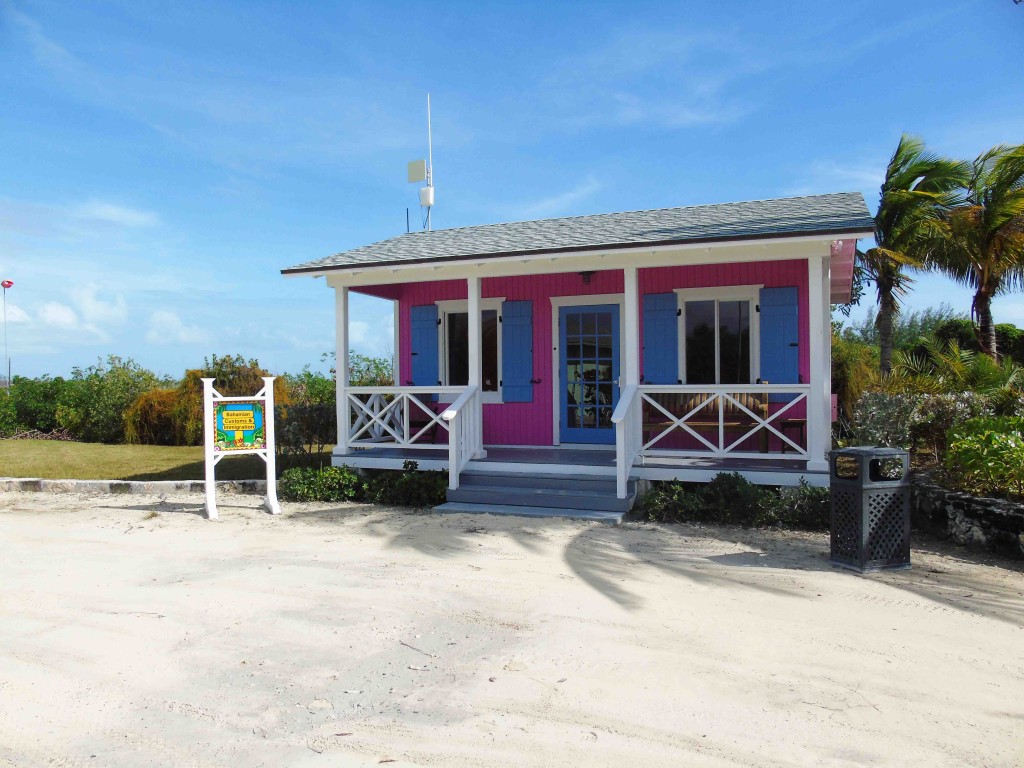 After another fabulous dinner and restful night, I was off to Pelican Bay Hotel in Lucaya to fish with H2O Bonefishing.
Enroute to Lucaya we stopped for lunch at the lovely Garden of the Groves. We enjoyed outdoor dining and a garden tour on the adjacent property. Pelican Bay at Lucaya Port is a short walk to many restaurants that range from fine dining to conch sandwich stands on the dock. Lucaya Marketplace houses fine jewelers, clothing stores, souvenir shops, UNESCO dive center and even a chocolatier. It was a pleasure to meet the many friendly vendors and visitors at the market.
My second day at Pelican Bay provided me with another opportunity to catch a beloved bonefish. My guide Devon picked me up at the hotel with the boat in tow and we took the 20-minute ride to the boat launch. Five species of fish were caught by this enthusiastic novice including a very small bonefish. My favorite catch of the day was a bonnet shark. Hopefully, my next saltwater fishing trip will include catching a large bonefish.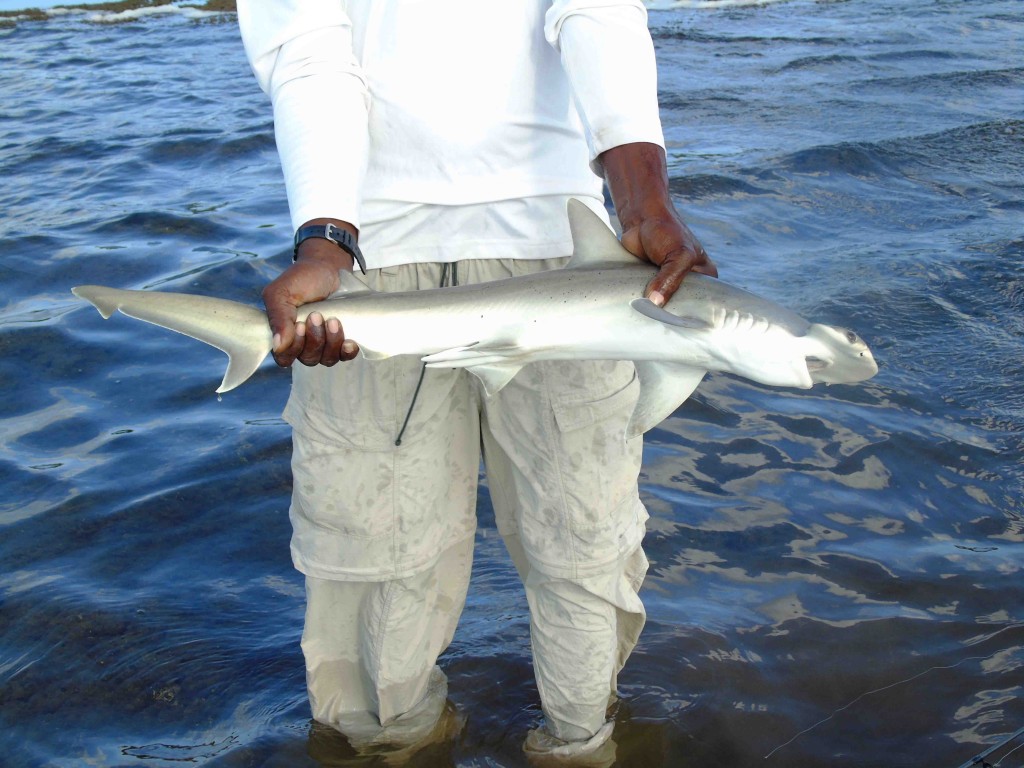 My last evening on the island was spent at Sabor Restaurant, which is located onsite at Pelican Bay. Shrimp Pad Thai was the recommended entrée and was the perfect way to end my culinary tour of Grand Bahama Island. Not only does Grand Bahama offer incredible fishing, it offers an abundance of seafood prepared in a variety of ways to please the most discriminating palate.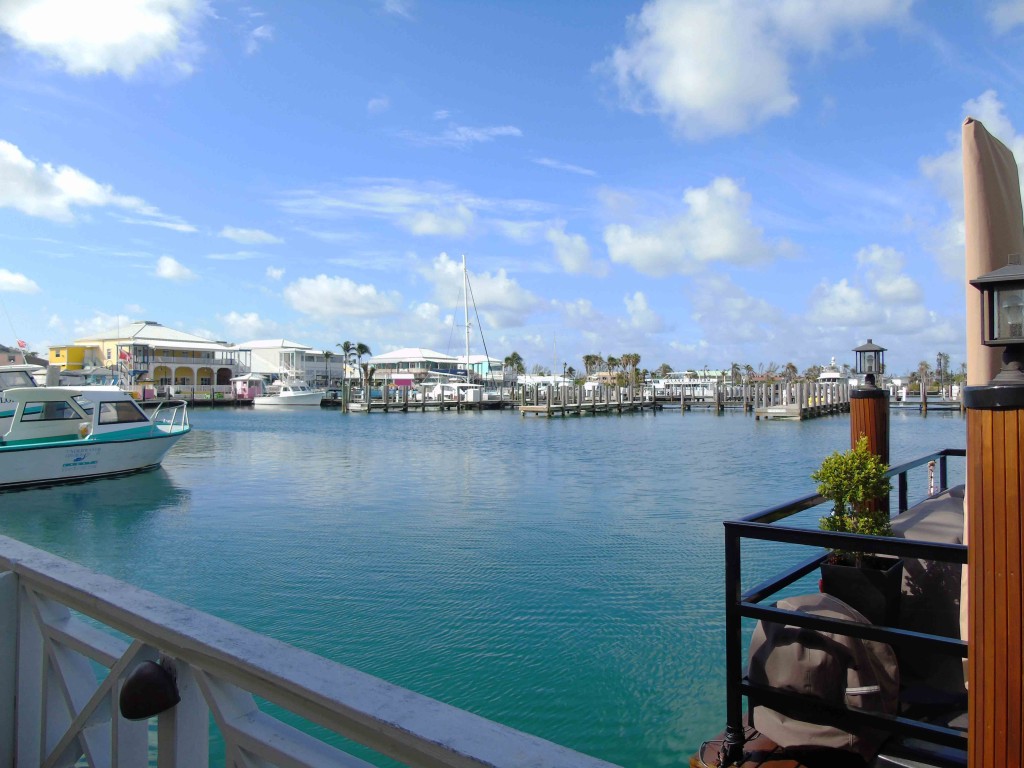 North Riding Point Club, Deep Water Cay Club and H2O Bonefishing have their own unique appeal to anglers and non-anglers alike. Collectively, they have guides and staff who do everything they possibly can to ensure that their guests have an exceptional experience. I certainly did!
By: Kathy Geiger