A November Return to Abaco
Nov, 2021: I really enjoy flats fishing in the Atlantic and Caribbean in November and December.  The weather is getting lousy in my home state of Pennsylvania; it's after the hurricane season, and the flats have generally been really well rested since July.  I was to attend a Bonefish and Tarpon Trust event in Florida a couple of weeks ago and thought that might be an excellent time to dovetail a trip with my stepson, Jeremy, to the Bahamas.
I wanted to take him to Abaco, one of my favorite bonefish destinations in the world. We booked a 5-night package at Delphi Club.  I was to host a group of friends and clients there in November, 2018 and had to cancel at the last minute due to a medical issue.  They had tremendous fishing, and I have been dying to get back ever since I missed that trip! A bad hurricane and COVID delayed my return, but we were thrilled to back on the island November 14th.
The Delphi Club, Abaco, Bahamas
Delphi Club has eight bedrooms and is a lovely lodge in the perfect location.  With stunning ocean views, an incredible beach, a refreshing pool, great cuisine, convenient access to remarkable fisheries with expert guides and a house staff committed to an exceptional level of customer service, this lodge is frankly very tough to beat.  The fact that it's a short commercial flight from Florida and Nassau makes it even better!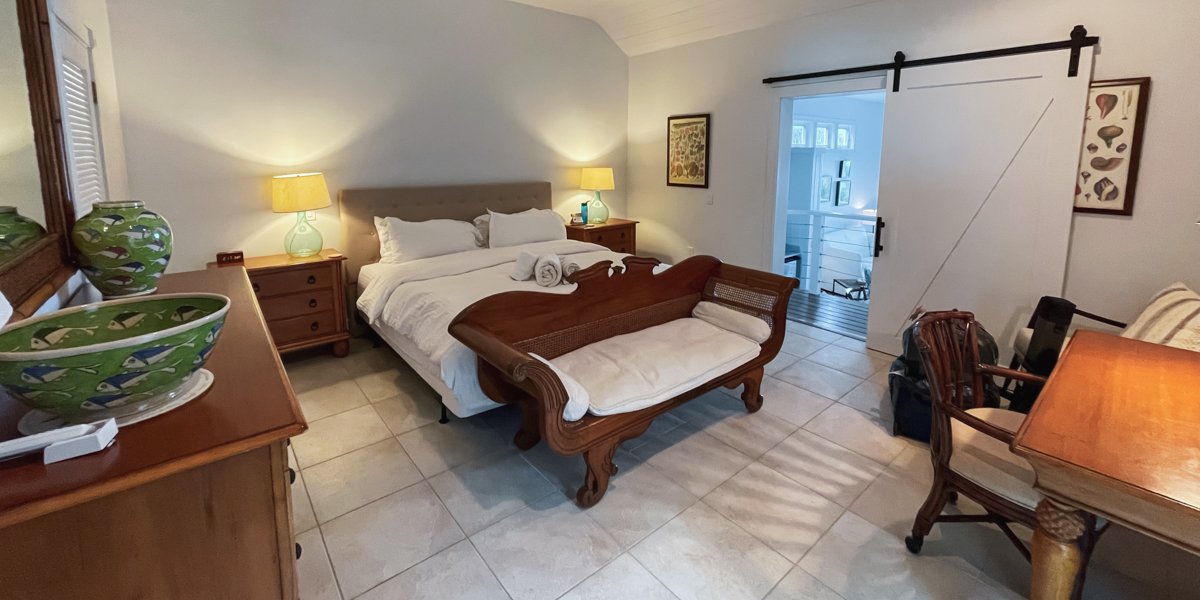 Abaco is home to The Marls, an incredibly vast region of shallow flats on the west side of the island that is arguably one of the most prolific bonefish fisheries in the world.  In terms of average size and numbers of bones, it's a truly special place.  Combining these flats with other regions like Sandy Point to the south and some of the ocean side flats, make the island a great saltwater stop on every fly fisherman's bucket list.  Of course, there are also some permit, jacks, big barracuda, triggers and tarpon from time to time.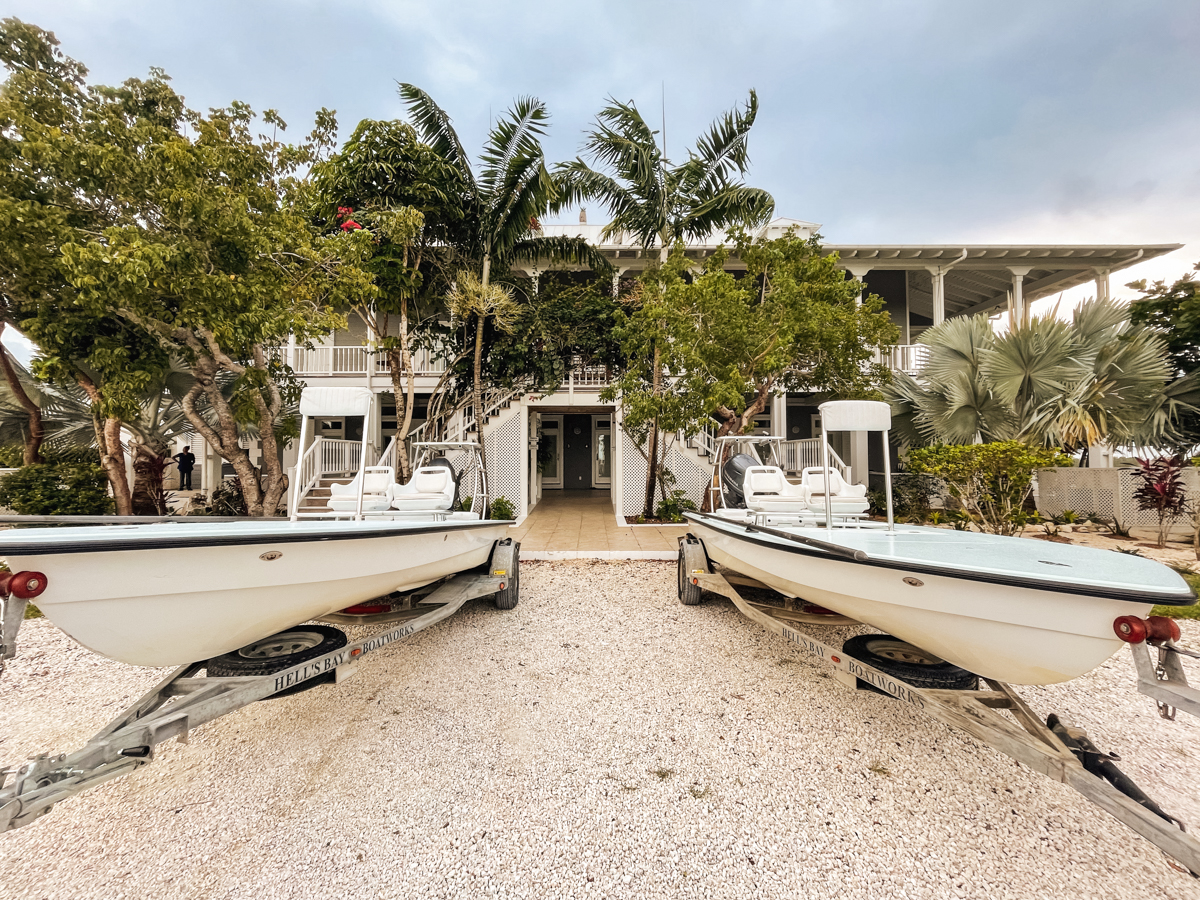 By trailering the state-of-the-art skiffs, Delphi's ideal central location provides convenient access to all of the great fishing on Abaco.  Jeremy and I fished the first three days on the west side in the Marls.  Despite having unexpected clouds, wind and some precipitation, we were amazed at the number of schools.  We spent most of the first three days fishing from the skiff, but still had a lot of wading opportunities, which were a blast.
On our fourth day, we fished to the south from Sandy Point.  Despite it being our worst weather day, we had tremendous angling.  After finding some big schools, we decided to hunt singles, doubles and smaller pods of fish on foot.  Our guide had us in shin-deep water casting to a bunch of tailers all afternoon.  This fishing was certainly more challenging, but incredibly fun!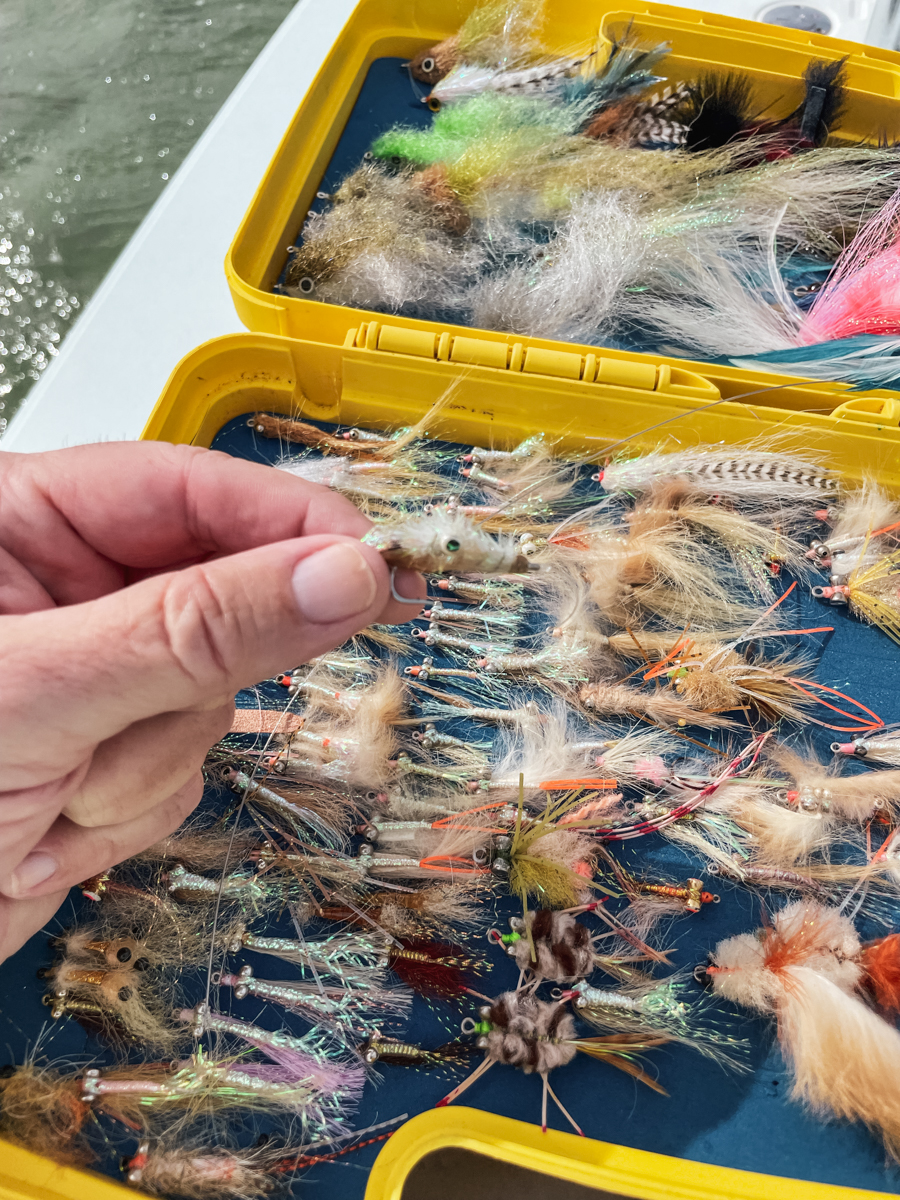 We fished mostly 7- and 8-weight rods with classic Bahamas patterns – gotchas, spawning shrimp, and other popular flies.  Delphi generally rotates guides, which we prefer.  It was nice to meet a handful of the lodge's guide team.  The three guides we had over the four days were delightful and incredibly professional.  Despite the weather conditions, we had 60+ bones to the boat over the four days, with lots of missed takes, a few breakoffs and a number of hook pulls.  It was really terrific fishing.  I do not think that we had more than 20-30 minutes go by without having a shot at fish.  We cannot even imagine what it would have been like had we had more sun and less wind.
Plan a trip to Delphi Club on Abaco in the Bahamas. It's a great destination.