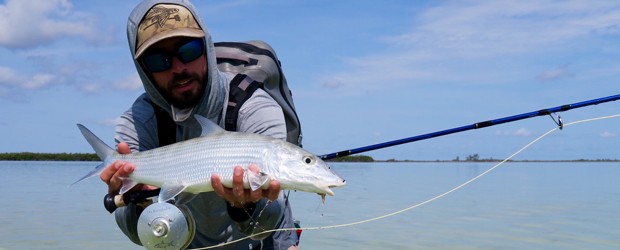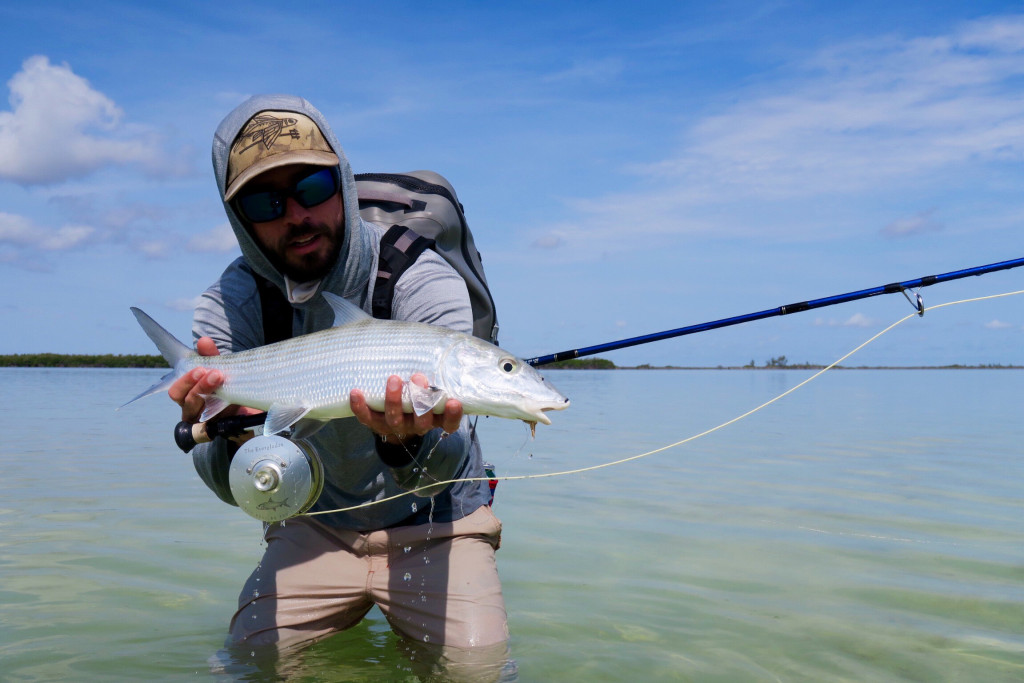 We have been looking for some new flats fishing destinations in Mexico and based on a recent familiarization trip I think we have found an outstanding option.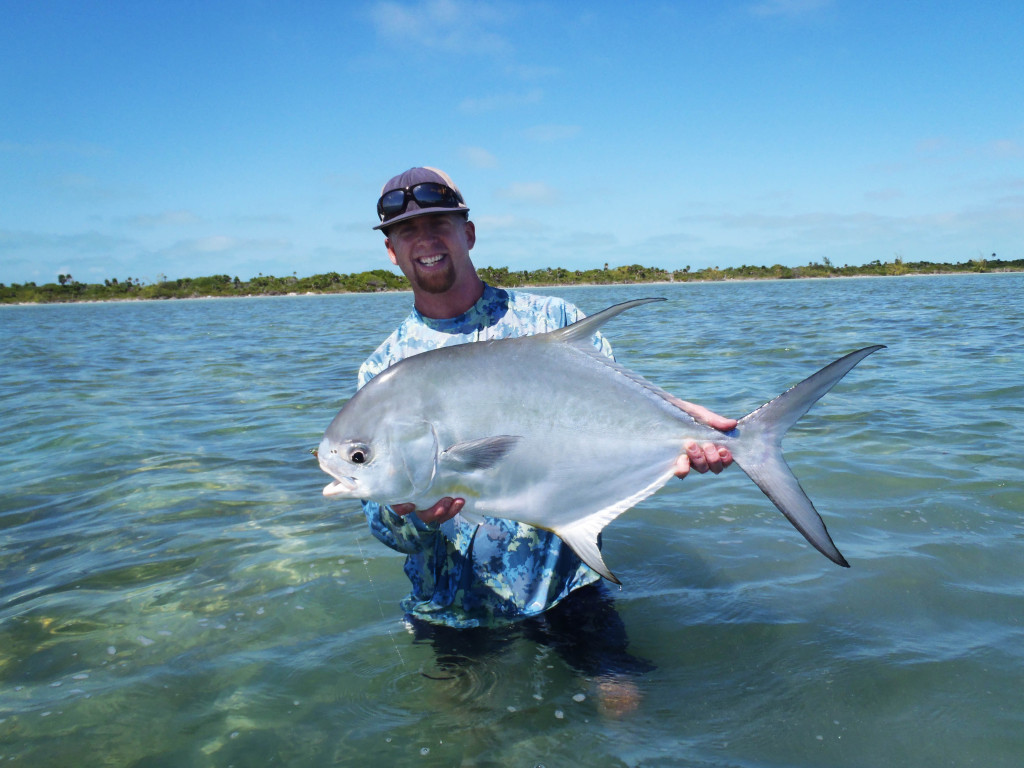 At the conclusion of the Ascension Bay Permit tournament, I packed my bags and headed south towards the village of Xcalak (pronounced ish-kalak) to visit Alex Beck and his fishing operation, The Flats at Tierra Maya. Xcalak is at the southernmost tip of the Yucatan Peninsula, with only Chetumal Bay separating it from Belize.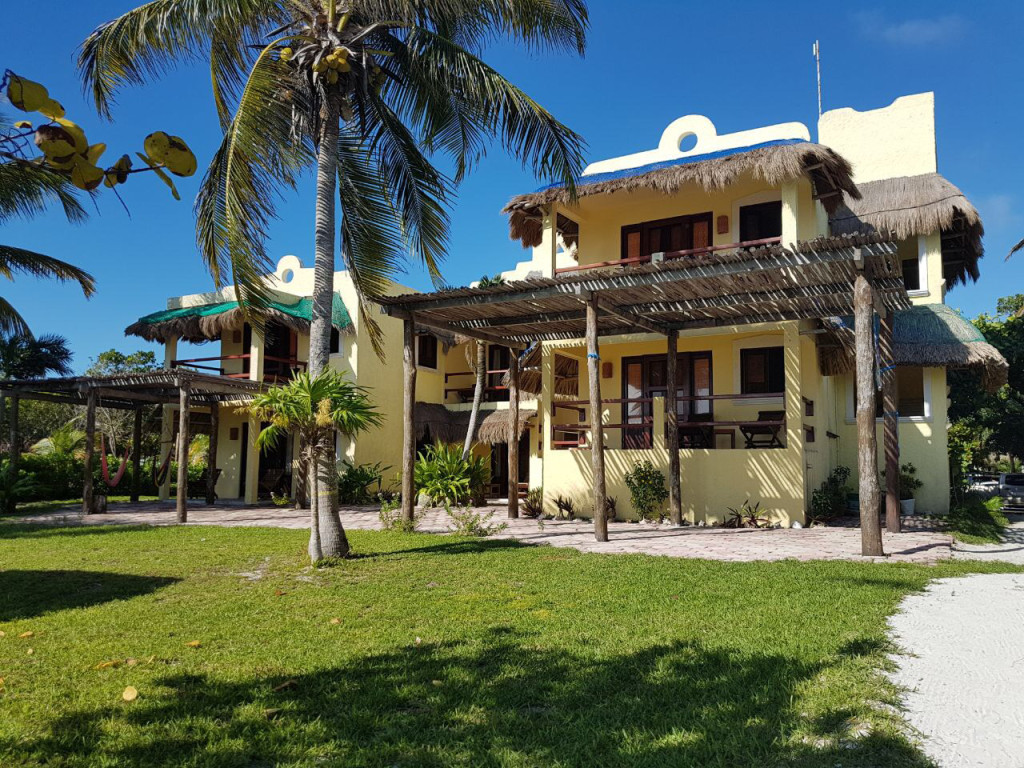 I was only there for two days, so obviously I wasn't able to take full advantage of all this area has to offer. However, from what I did see there were signs of a large healthy ecosystem. There was a wealth of permits both on the ocean and Chetumal Bay flats. Bonefish were actively feeding on the shallow flats of the bay. On every flat, we waded there were feeding holes, both old and new, made by the healthy population of bonefish. There were tarpon and snook in the mangrove lagoon and lots of toothy barracudas everywhere. As I stood on the casting platform, I could see small crabs scurrying along the bottom, schools of baitfish, and a bunch of other marine life spooked by the boat. This fishery is full of life, and it offers plenty of fishing options. For those who like to wade, Chetumal Bay offers plenty of flats where you can do so. There's also a lot of unexplored water that Alex plans to visit and take advantage of in the future. In talking to Alex about this amazing fishery, he feels that it's mainly due to the remoteness of the lodge, thus it's not receiving the fishing pressure as some other destinations.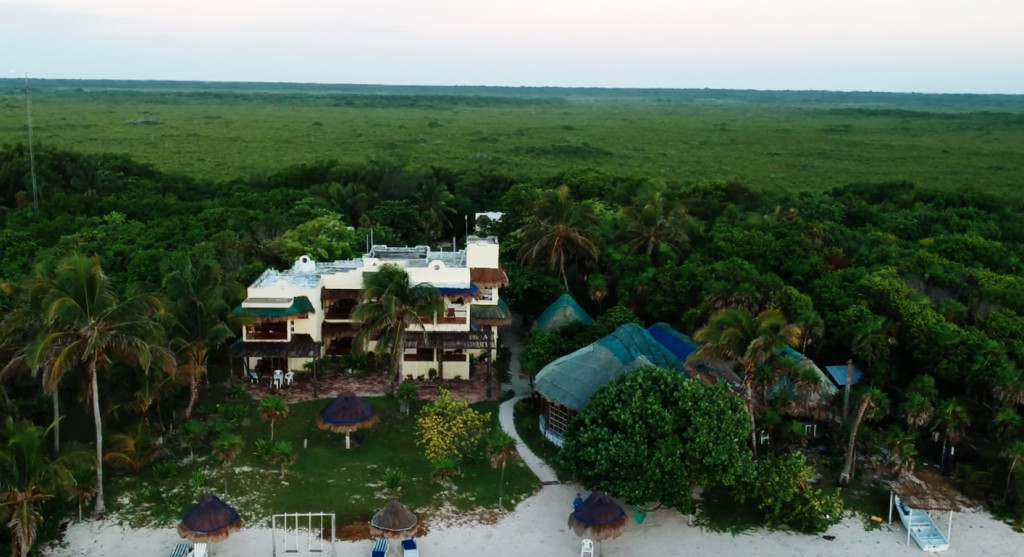 Alex operates his program out of the Hotel Tierra Maya which he is in the process of purchasing from the current owner. Located on the Costa Maya just north of the fishing village of Xcalak, it has six spacious and comfortable beachfront rooms with en-suite bathrooms and a balcony overlooking the Mexican Caribbean. Currently, the rooms are not air-conditioned. However, Alex plans to add it shortly. The ocean breeze plus the in-room ceiling fan kept me comfortable all night, but I'm sure that as summer closes in future guests will appreciate the added amenity of A/C. A large palapa holds the restaurant, bar, and kitchen. The grounds around the lodge were well maintained and clean. In front of the lodge, there is a 200-foot pier which is where you meet your guide each morning and an interesting place to relax. Keep a rod handy as you never know what might swim by you!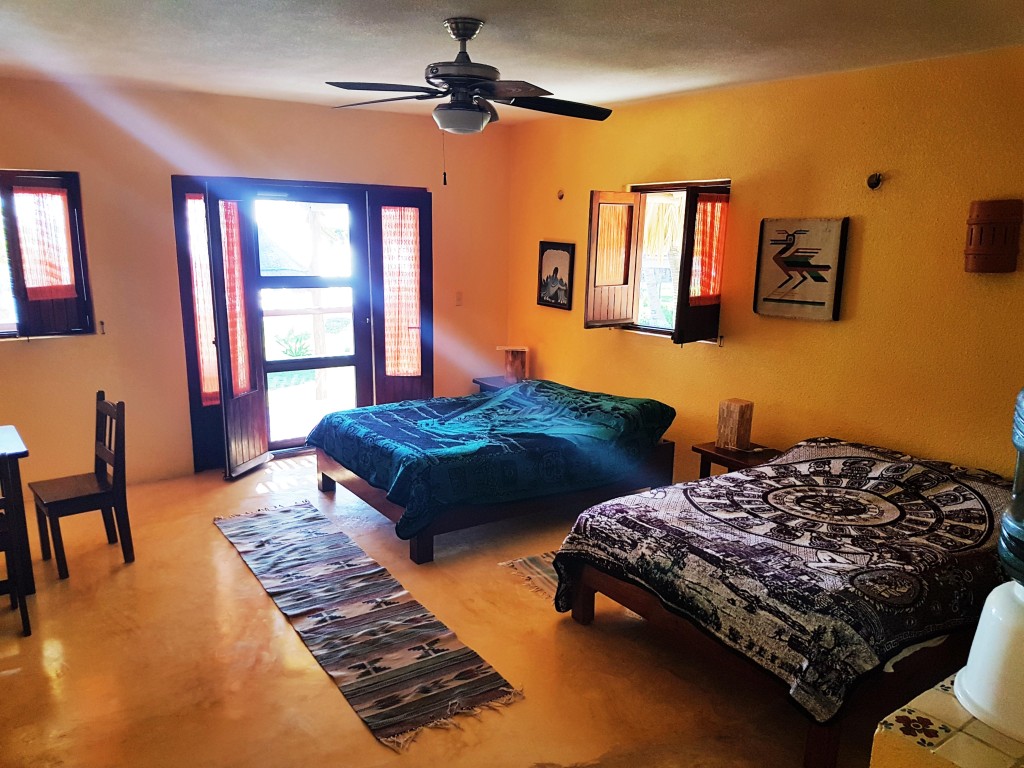 There was a group of eight anglers at the lodge when I arrived, so I joined them for dinner. The first night we had a wonderful meal of grouper served with Mexican rice and fresh vegetables. The second night was chicken with mango sauce, potatoes, and fresh vegetables. For breakfast, you have the option of eggs, pancakes, or French toast all of which were preceded by a plate of fresh fruit. For dessert, I'm sure there are different options but while I was there, we enjoyed delicious homemade mango ice cream, chocolate cake, or flan. Currently, lunch is provided by the guides however once Alex takes over the hotel, the lodge will provide it.  My last night I was the only person at the lodge since the other guests left that morning. Alex took me into town to show me around before we headed to a local restaurant for beef and chicken tacos and rice milk. The rice milk was to soothe your mouth if you decided to use their special homemade hot sauce. I had to try it and was glad to have the milk to cool the palate.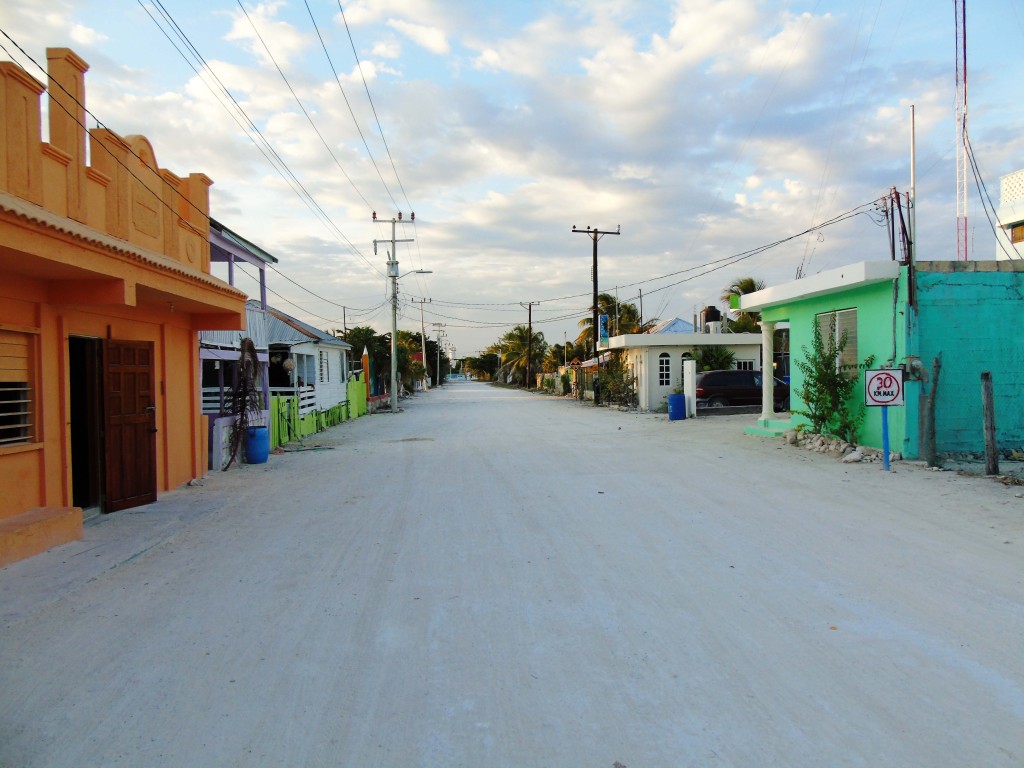 Access the lodge via Cancun. The drive is mostly highway and depending on the time of day and the traffic in Cancun, Playa del Carmen, and Tulum, it can take anywhere from four to five hours. Sounds like an endurance test but it isn't. A cooler full of cold drinks, some good conversation, and opportunities for a rest stop along the way makes it rather pleasant. Once you clear Tulum there's very little traffic all the way to Xcalak. For flights, we recommend booking them to arrive in Cancun as early as possible, and on your departure, any flight after 2:30 p.m. will be okay.
By: Bob Artzberger