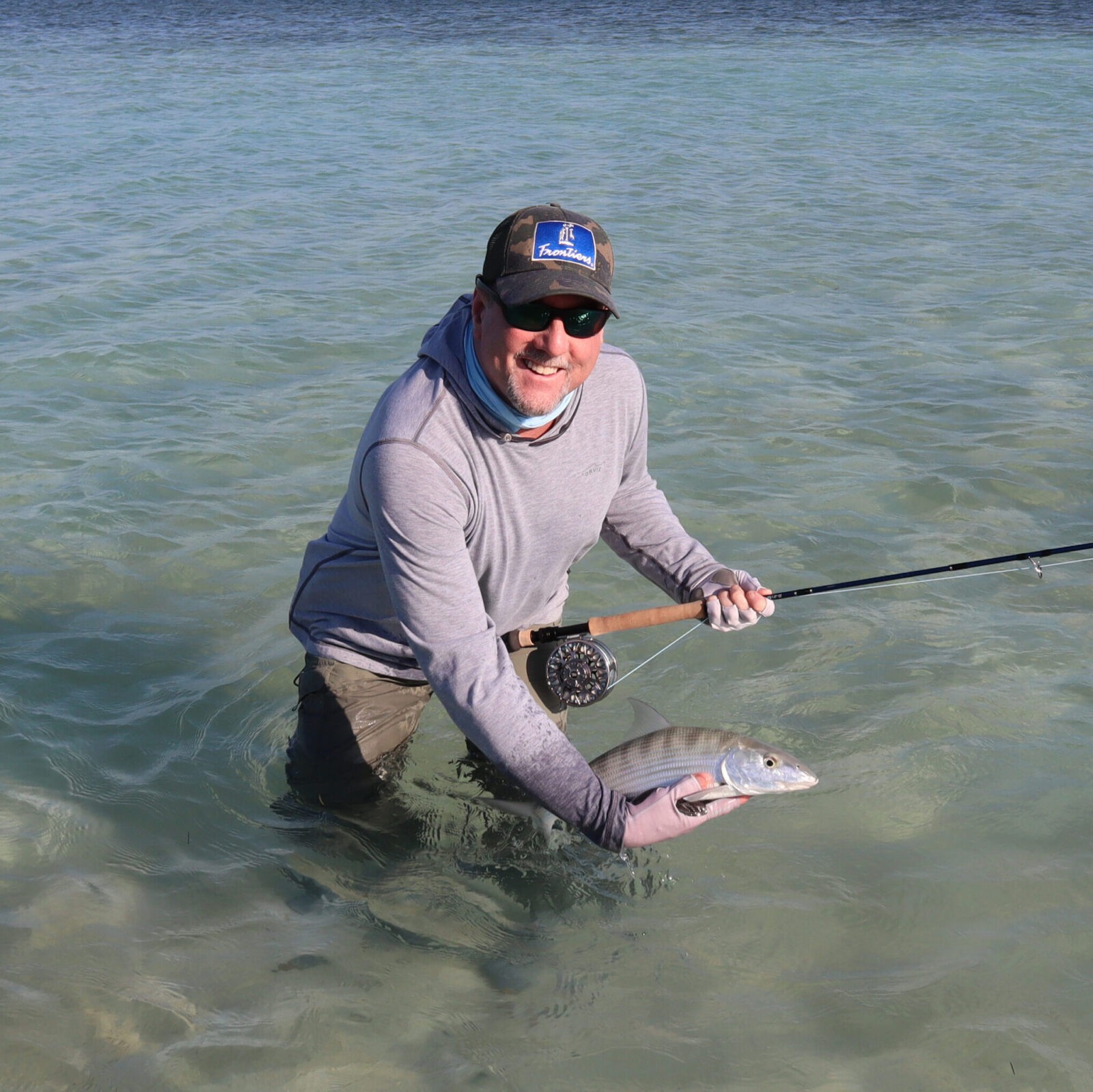 A Look Into Abaco after Hurricane Dorian – Is the Glass Half Full or Half-Empty?
I was in my truck driving south from central Maine, headed to Portland for a flight to the Bahamas—Abaco, to be specific. All I could think about was the fact that I was leaving my poor wife behind to deal with the first major snowstorm of the season, while my nearing plans called for 80 and sunny from the deck of a Hells Bay flats skiff. Just a little bit of guilt in the air. I worked through it.
Frontiers Bahamas Destination Specialist Joe Linscott, myself, and Delphi Club's General Manager Robert Ford, along with his wife Helen, were all meeting up at the Fort Lauderdale FBO terminal to jump aboard an AirFlight charter to Marsh Harbour on Abaco. For those of you that have experienced AirFlight's service in the past, you know what a great option it is for a small group to charter with them directly into any of the Bahamian Islands. For those of you that have yet to fly on AirFlight, you'll find that the convenience of this option (avoiding a Nassau stop and clearing customs with less than a dozen people) is well worth the relatively small additional expense. Let us quote you a rate the next time you have a small group departure.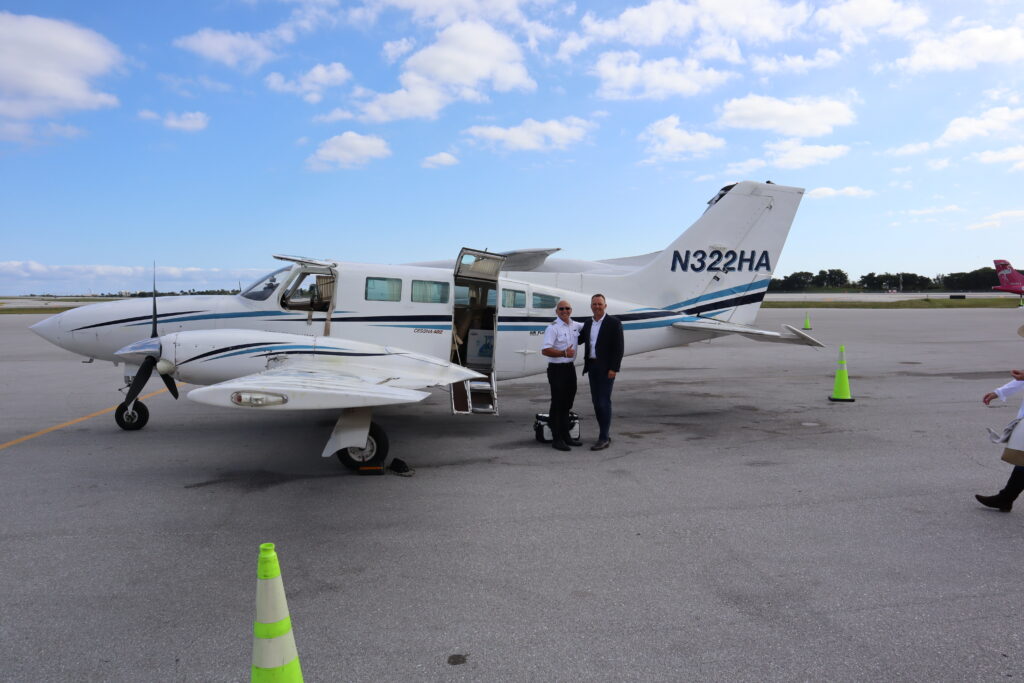 I also want to shout out AirFlight's owner, Chris Allen. He has personally run dozens and dozens of hurricane relief flights over to Abaco with much-needed goods in the wake of Dorian, all at his own expense. Kudos Chris.
Upon arrival and clearing customs, we headed south from the airport towards The Delphi Club, leaving the town of Marsh Harbour to the north. We would visit later in the trip. Hurricane damage was apparent from the moment we left the terminal. Downed power lines and trees were in abundance, as was debris of all imaginable types. It's important to note that the airport in Marsh Harbour will be accepting commercial flights when the security of the facility has been wrapped up. In simple terms, that means when the fencing is up around the perimeter of the airport grounds. They are hard at work making that happen and plan to be done by the first week in January, which is a huge step in the rebuilding process.
Somewhere around 8 or 10 miles to the south, things take a noticeable turn. Signs that a hurricane had been here being hardly evident anywhere. Roads were great, power poles in place and lush forests and gardens were in abundance—it almost felt like we were on another island altogether. We rolled into Delphi to see a property virtually untouched by Dorian. The greatest damage to the Club was a 10-foot section of gutter missing on one end of the main building! The lodge's fleet of boats was completely untouched as well, sitting polished and tidy in the front yard and ready for action—miraculous good fortune.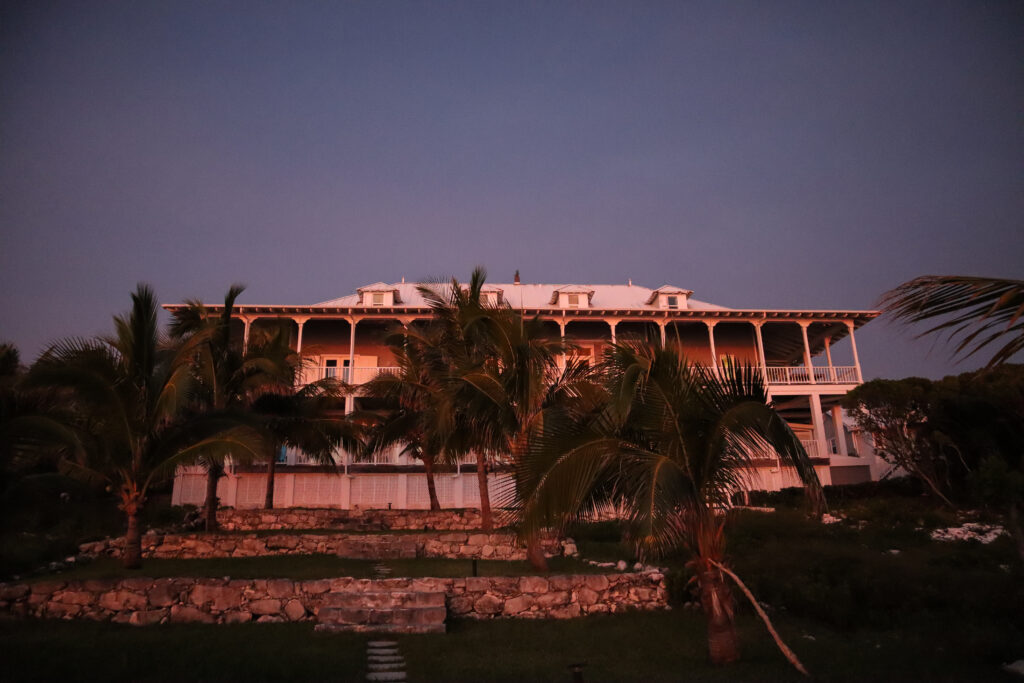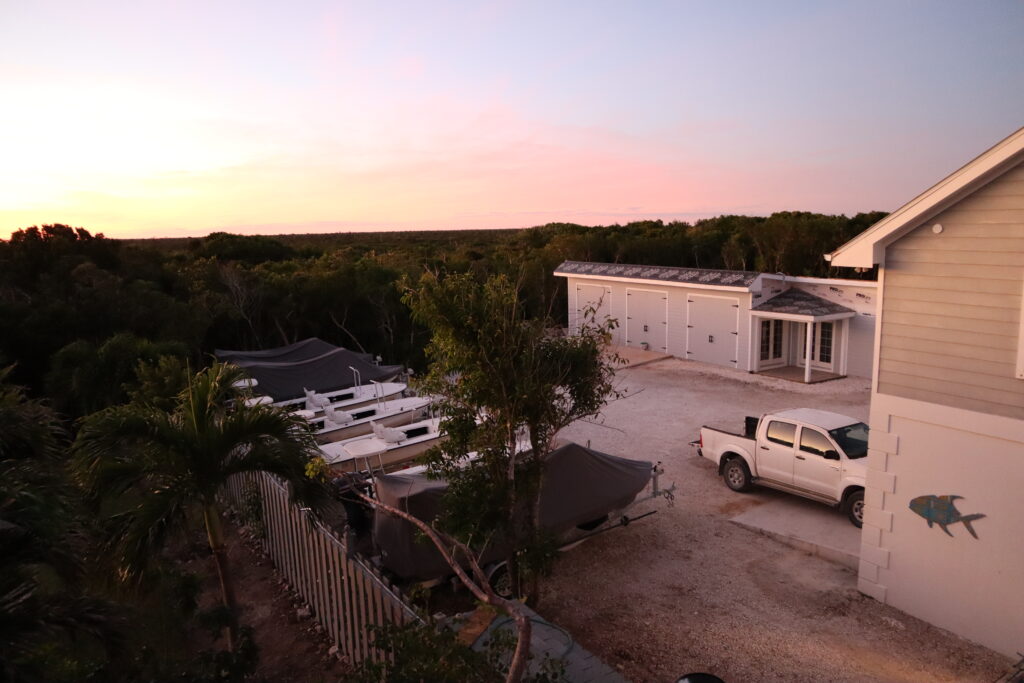 As tends to be the case when Joe and I visit the Bahamas during the winter months, we arrived along with a lovely cold front bringing unusually strong west winds with a mix of sun and clouds and temps somewhere around 65 degrees to start each day. Days one and two proved tough, but we, along with two other boats on the water, managed a few fish to hand in spite of the conditions. This is why we tell our clients traveling in the months of December, January, and February to plan longer stays and hedge your bets against the quick-moving cold fronts that are an integral part of winter. It's not unusual to lose a day or two to tough weather conditions. The upside is that these winter cold fronts rarely last long before moving off and providing bluebird days in their wake, which is exactly what we found ourselves enjoying at the end of the week.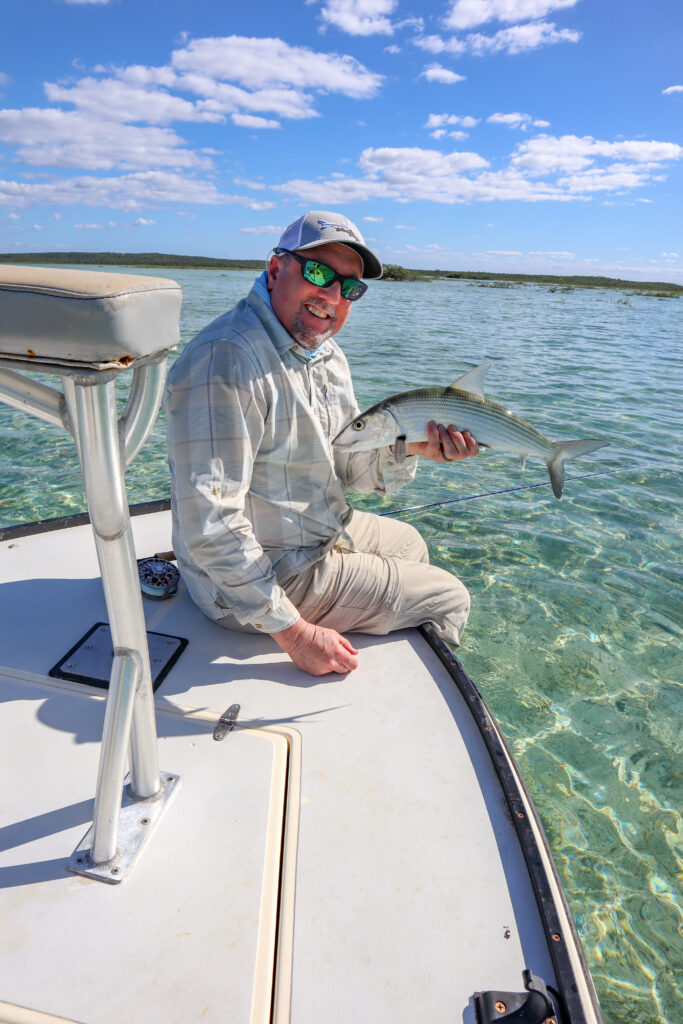 Days three and four transitioned to softening winds, plenty of sunshine, and pretty ridiculous fishing. Joe L. headed off looking to get the permit monkey off his back (to no avail). Robert and I took advantage of the opportunity to spend a day on the water together and see if the Marls had settled after days of strong west winds. Those westerly winds kept the water levels much higher than normal, allowing bonefish access to miles of mangrove cover and out of reach. We were in luck. In short, the fish started up onto the flats with a flooding tide, and they never stopped coming.
At 15 fish to hand, we left the area to check out some other options, have lunch, and then return to see how the shift in tide might be affecting the fishing. Apparently, it had little effect. School after school of bones were still flooding into an area known as The Basin, and we continued to trade off turns on the deck until it was time to head home. In total, we brought 29 fish to hand, at a minimum at least a dozen hooks pulled, five doubles landed, and one or two blown casts (likely a few more than that, but fishermen lie).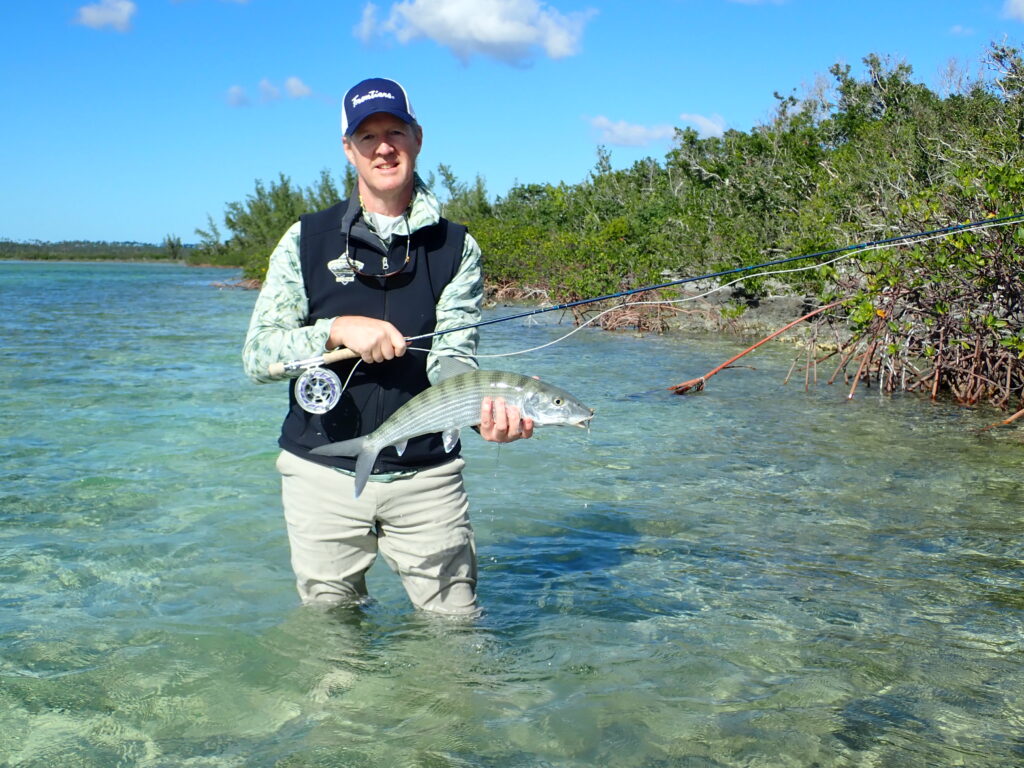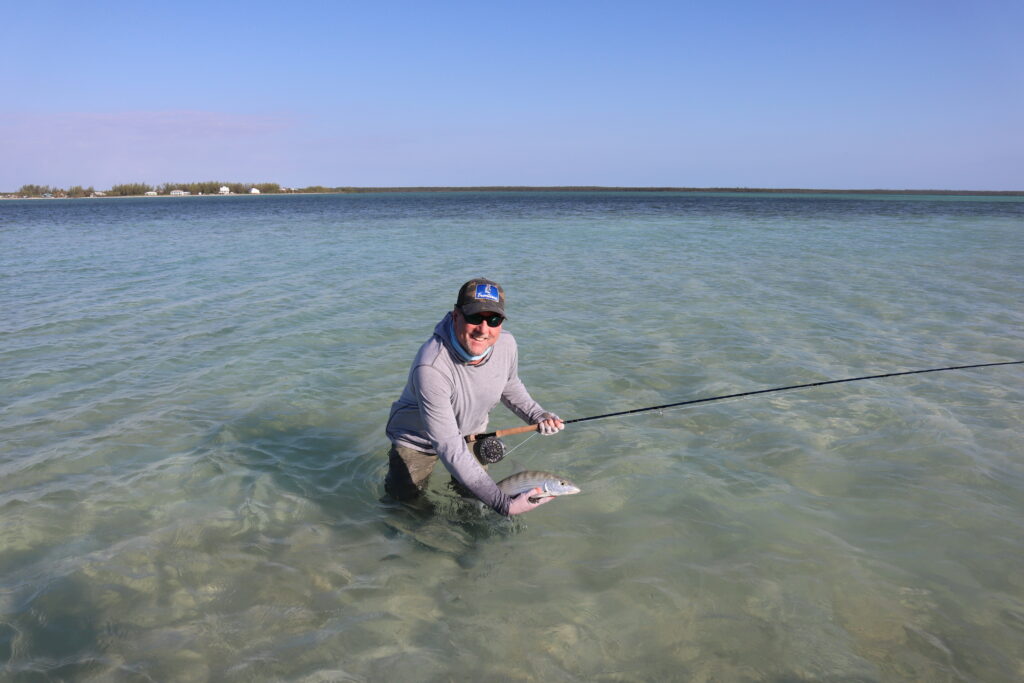 Day four did an excellent job of making up for the previous three days, and I was fortunate to be on hand to witness just how good the fishing in the Marls of Abaco can be, even in the winter. I've been to Abaco on a couple of other trips and both were very good, but they were also in May and June when the weather is more predictably calm. I would also be remiss if I didn't mention that when the stars align, these winter months can offer some of the best big fish fishing of the year. We caught fish up to and around the five-pound mark and an honest average fish of three pounds. That's really solid.
So this much I can tell you about Abaco and the Delphi Club in particular. The resource is virtually as good as it ever was. Healthy as can be. The Club is running on all cylinders with Max and Nicole at the helm. New chef, Alex, at the ripe old age of 24, is producing cuisine that rivals any lodge I've been to anywhere.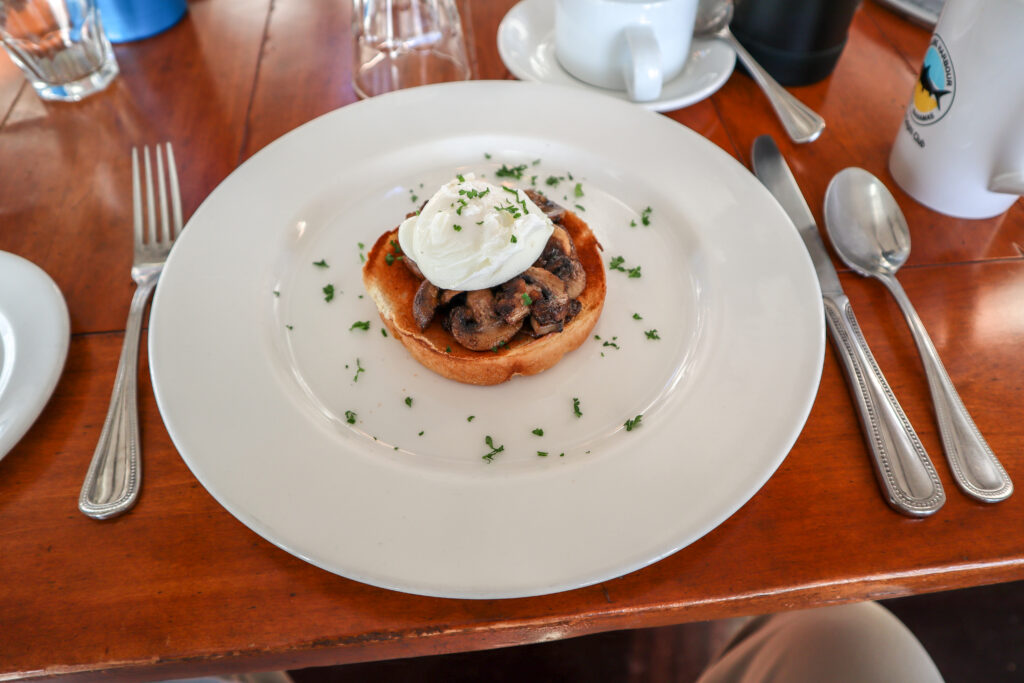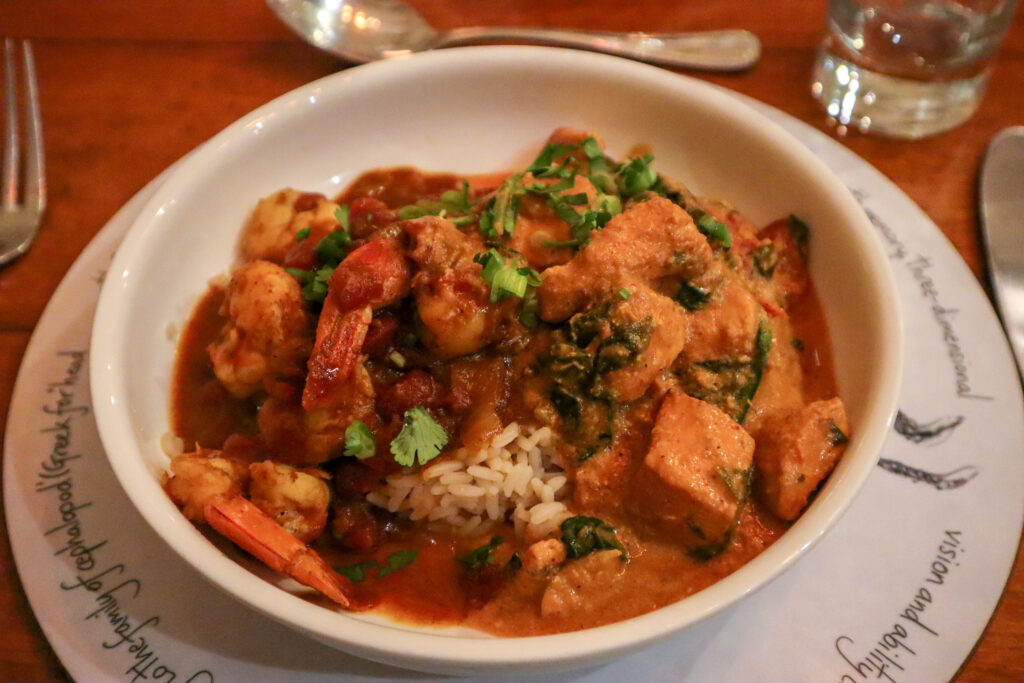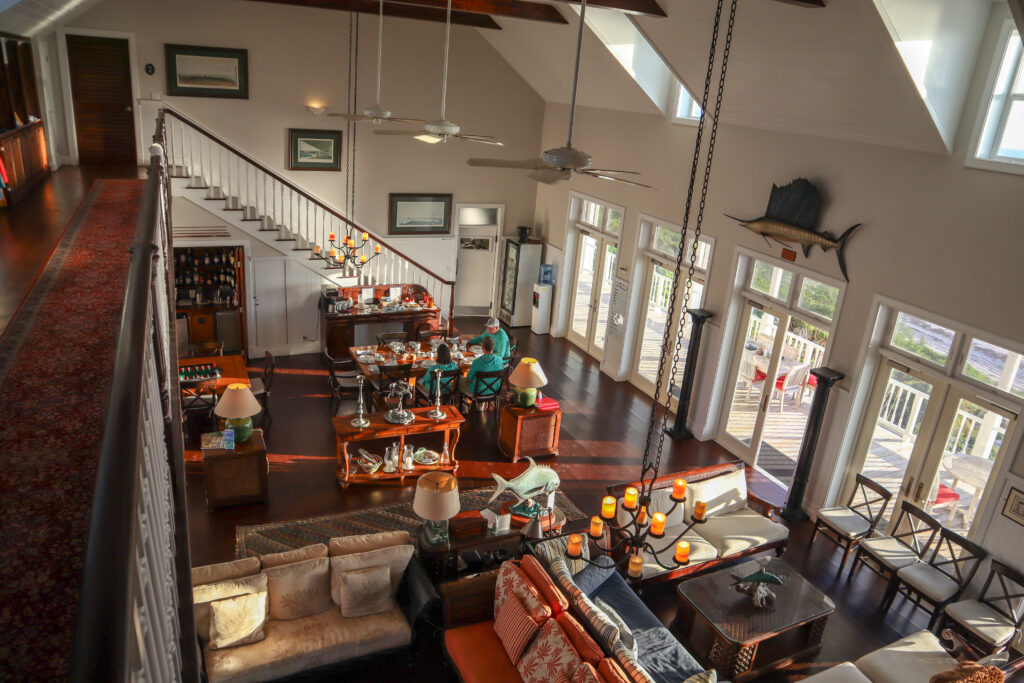 The Island, a Tale of Two Abacos
Dorian produced one of the most densely packed storms on record—the outer bands mimicking a stiff wind, but anything inside of that brought destruction. It will be a long hard road for the people of Marsh Harbour in getting back on their feet, but as our lovely taxi driver, Margaret, said to us as she was driving us through the town, "We're pretty resilient, and we'll get ourselves sorted out just fine." From what I saw and from the people we talked to, I have a feeling that she's absolutely correct.
On another note, we'd like to offer a special thank you to all of our clients that contributed to the various GoFundMe accounts that we listed on our site for the victims of Dorian on Abaco. The outpouring of generosity amounted to a very impressive amount of relief dollars that are helping pave the way for a rebounding Abaco.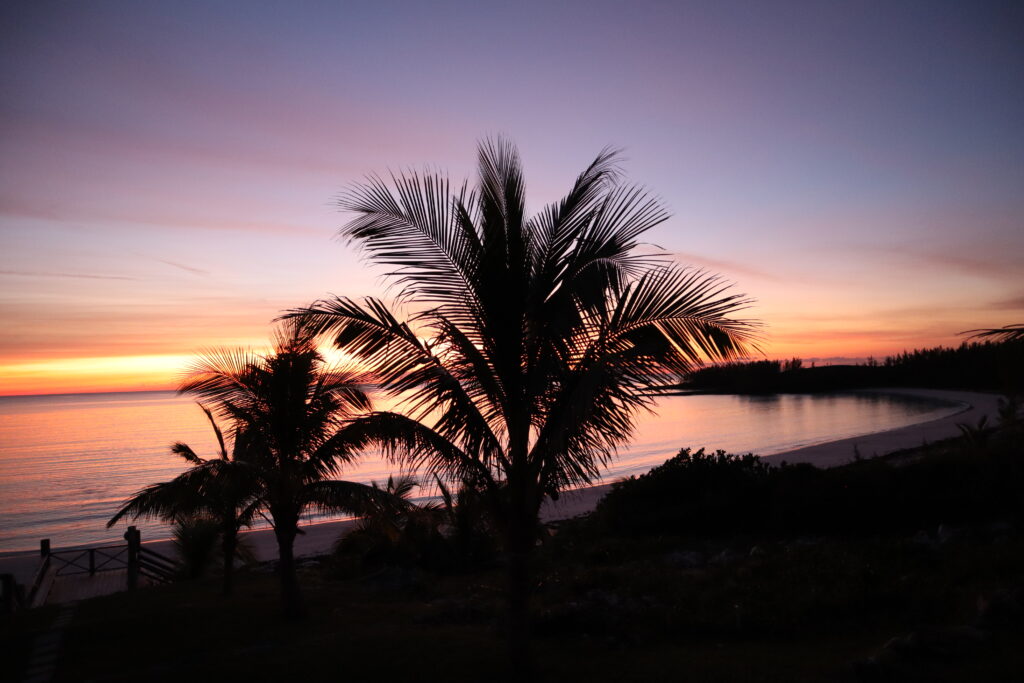 The last thing, Delphi Club had some cancellations in January and February, and they are offering an extraordinary 30% discount on their peak season rates! To that, you can add as many fishing days as you would like. Just give us a call, and we'll quote you a rate, and you too will be enjoying all that Delphi has to offer while the rest of us are shoveling snow.