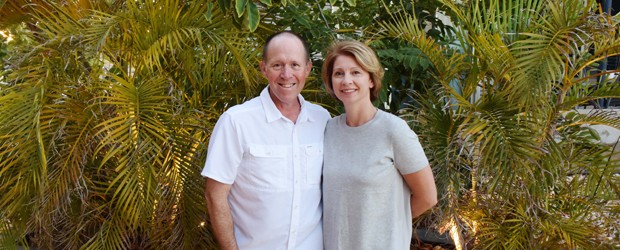 First Stop: Exmouth, Western Australia
Tackle requirements: Bring every saltwater outfit you own. Bonefish, permit, trevally, sails, marlin, and a cornucopia of other flats, reef, and offshore species!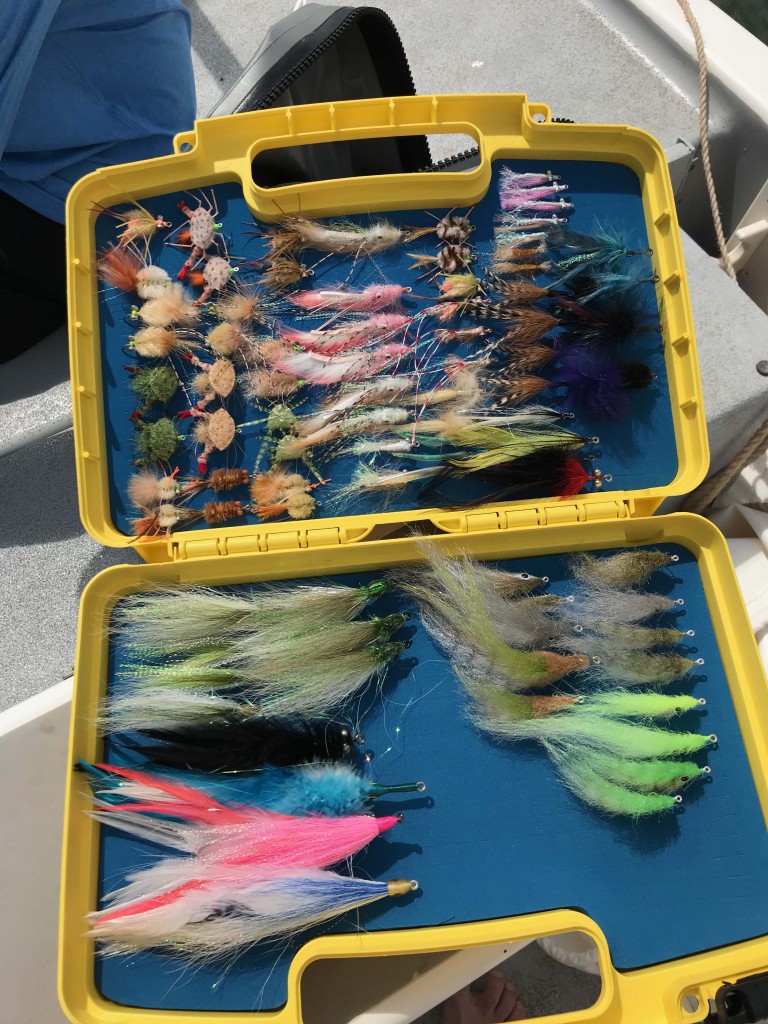 I am often asked, "Where is the next fishing Frontier?" To me, Australia is on the shortlist. In looking at the vast coastal waters traveling from Perth in Western Australia, through the Kimberly and the Northern Territory regions, and all the way across to the Cairns and Townsville area on the East Coast, you will find over 5000 miles of fishable water ranging from flats to reefs to blue water – not to mention hundreds of coastal lagoons, marshes, and river mouths. Best of all, there are very few people in this region of sport fishing. From barramundi to black marlin, visiting guests will enjoy a species diversity that is unprecedented internationally. This enormous region is arguably one of the very best salts and brackish water resources in the world… and much of it remains undiscovered!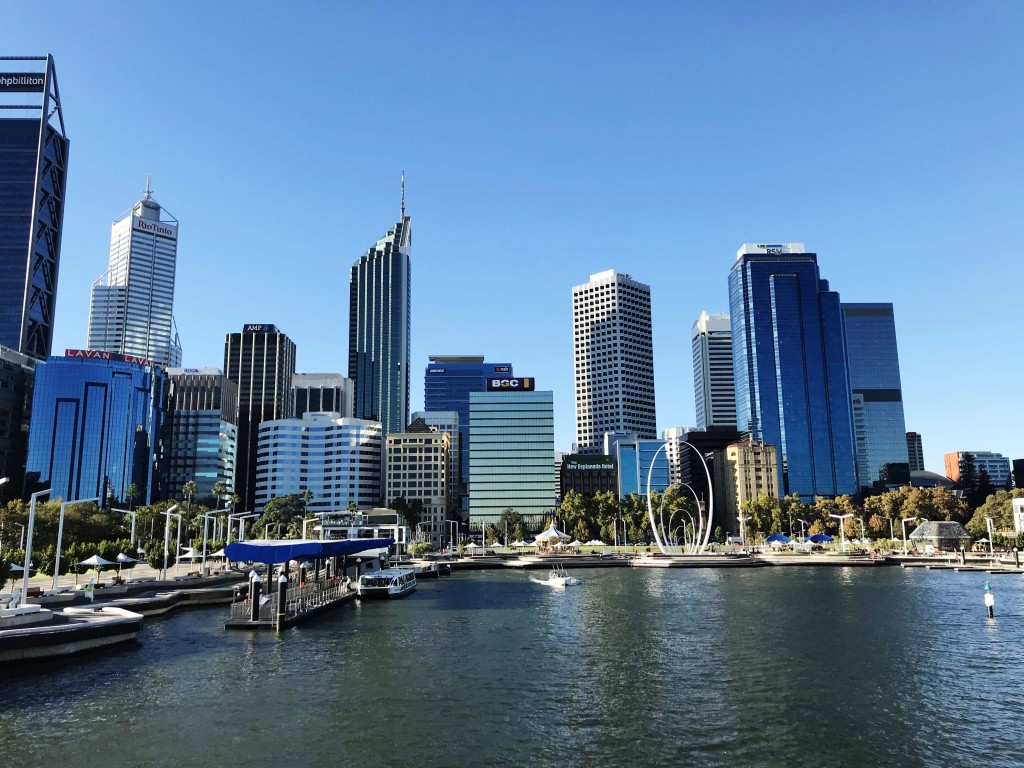 Tourism Australia has designated fishing as one of the five "Signature Experiences" in their country. From the islands of the Great Barrier Reef to the mountains of the Tasmanian Wilderness and across to the wine-growing regions of Western Australia, the Signature Experiences of Australia collections offer an exciting, invigorating and diverse range of travel options for you to explore. We were invited down to visit three unique fishing regions before attending the Australian Tourism Exchange, the largest annual travel, and business-to-business tourism event down under.
The first stop was Exmouth, a little less than 800 miles north of Perth. Exmouth has been on my fishing bucket list for the last decade. I started hearing about this remarkable and (at the time) unknown fishery and finally had a chance to visit. Let's face it – it's a long way away! We flew to Perth, which is the farthest population center in the world from where our location for our corporate headquarters is in western Pennsylvania. It was well worth the trip. The city is a delight with a portion of hip food and wine scene. There are some wonderful hotels too.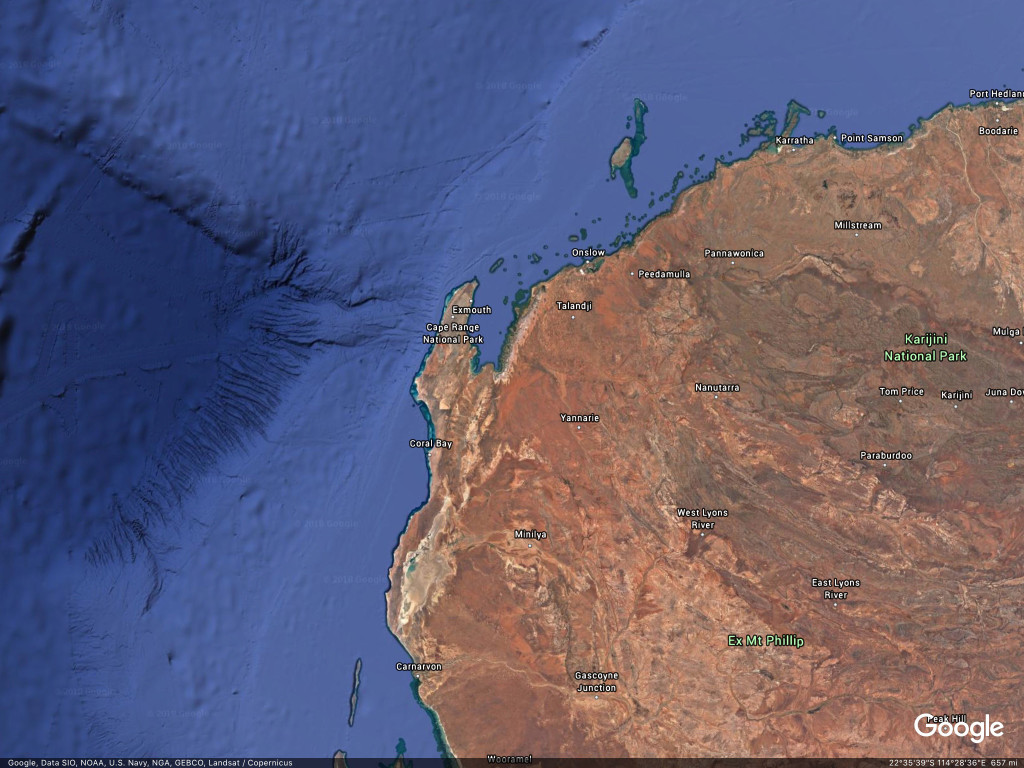 Speaking of wine, a side trip to the Margaret River Valley, a few hours' drive from Perth, is well worth it. Known for its craft breweries, boutiques, and surrounding wineries, Margaret River is a delightful, small town that also has beaches and surf breaks. These waters host migratory whales (Jun–Nov). Although the region produces just three percent of total Australian grape production, it produces over 20 percent of Australia's premium wine market.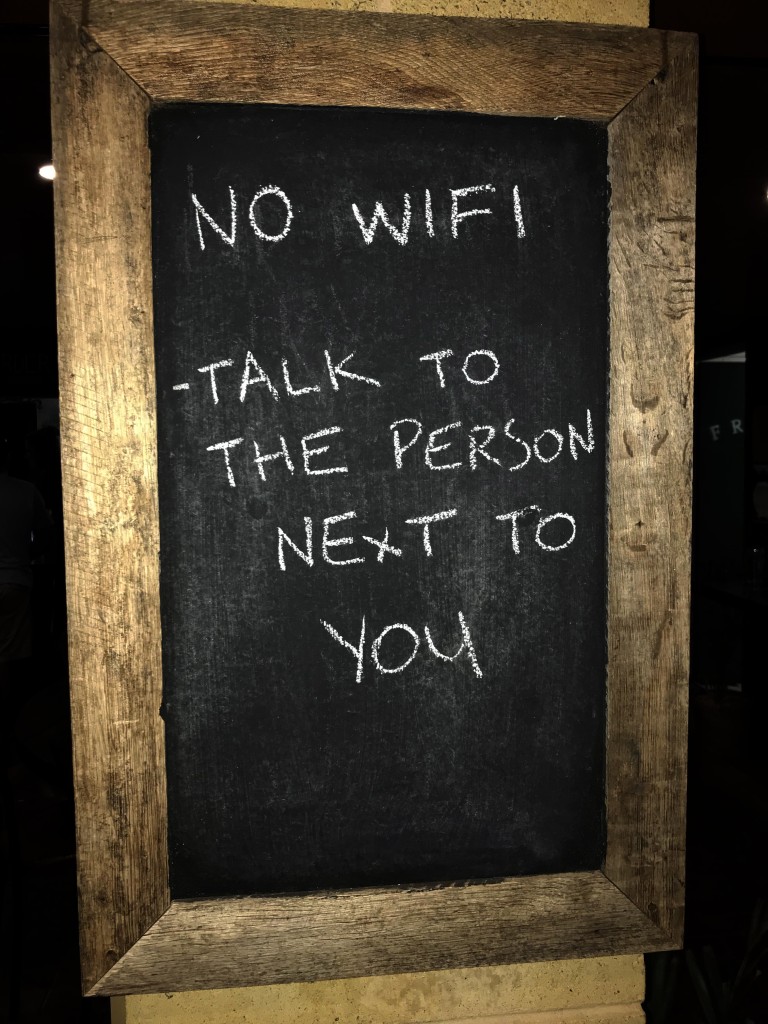 It's an easy and short Qantas flight up to Exmouth from Perth. Even if you have not experienced driving on the other side of the road, we do suggest renting a car. There is very little traffic, and it's impossible to get lost! Having a car makes it easy to get to restaurants, meet your guide at the fishing pier, etc.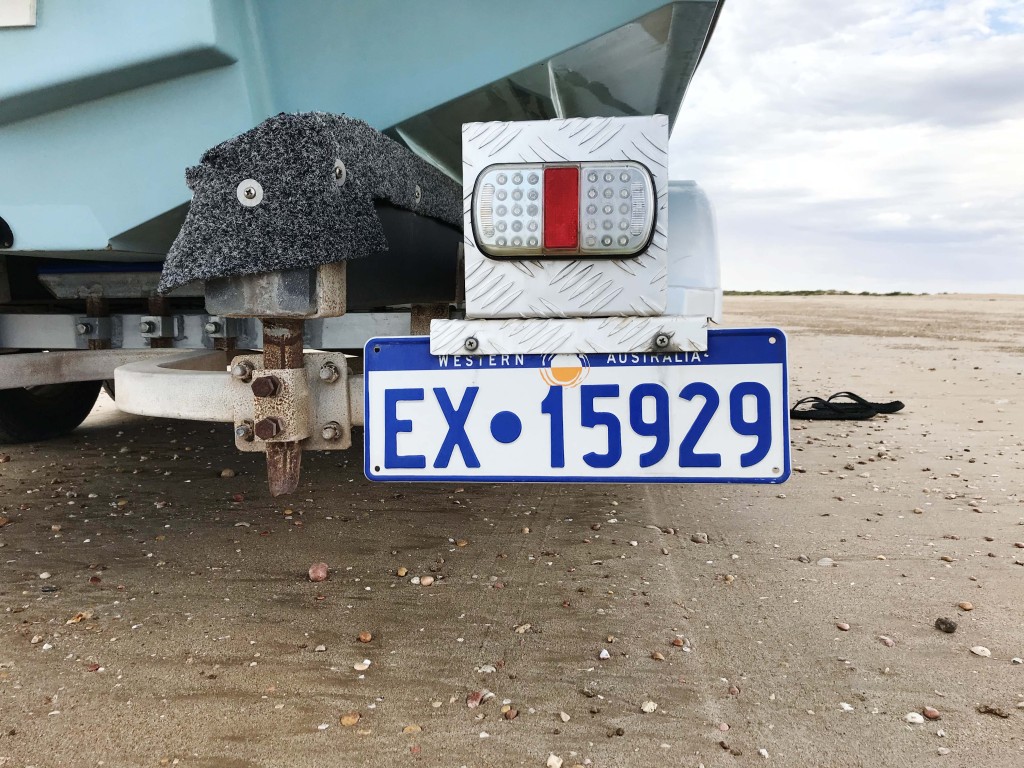 Exmouth is a sleepy resort town on Western Australia's North West Cape that was originally established in 1967 to support the nearby United States Naval Communication Station. Beginning in the late 1970s, the town began hosting U.S. Air Force personnel assigned to Learmonth Solar Observatory, a defense science facility jointly operated with Australia. In 1999, Tropical Cyclone Vance reached Category 5 Status as it made landfall near Exmouth. This resulted in the highest ever wind gust reported on the Australian mainland of 166 mph!
Today, Exmouth is the gateway to the Ningaloo Marine Park, which is a UNESCO World Heritage Site and home to one of the largest fringe reefs (growing directly from shore) in the world. It has incredible fishing, diving, and snorkeling. At certain times of the year, the area also enjoys the highest density of humpback whales in the Southern Hemisphere. Nearly surrounding Exmouth is also the Cape Range National Park with kangaroos, sheer cliffs, and red, rocky gorges.
What's cool is that this area is a great place to take a non-fishing companion. There are lots of land-based activities, not to mention a myriad of water adventures, including snorkeling with whale sharks, which is an incredible experience. We suggest a few different accommodation options. Exmouth Escape Resort is a great choice and good value. They have villas and one and two-bedroom apartments, with small kitchens. If you do not want to prepare your meals, "Whalers" is located there – one of the best restaurants in town! We stayed at Mantarays Ningaloo Beach Resort, which was very nice and beachfront. There is also Sal Salis, a wonderful beach based safari-style camp with luxury tented accommodations a few paces from the water and reef.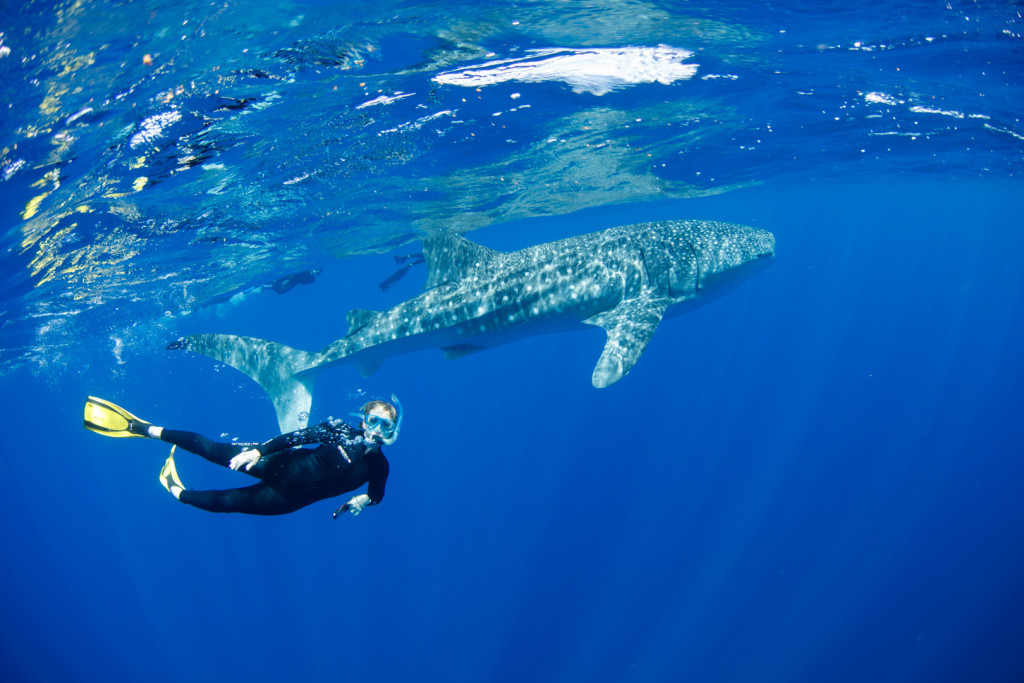 The Fishing!
There are very few places in the world where you can fish flats, the reef, and a deep drop into blue water within 15 minutes of leaving the pier. This fishing is along a 100-mile long peninsula, and there is great angling on the ocean side (reef) and in the Exmouth gulf side. Fishing along the beaches produces queenfish, trevally, and some surprising reef species. The rocks around the tip of the North West Cape are renowned for the monster giant trevally that patrol their edges. The sandflats of the Ningaloo Lagoon are famous in fly fishing circles for offering the Australian mainland's only reliable bonefish fishery. The Exmouth Gulf also holds many exciting fly fishing opportunities, from sight casting to permit and queenfish on the flats through to chasing surface feeding tuna schools in open water.
A handful of fly fishing guides operate out of Exmouth concentrating on a wide variety of species. Other guides welcome fly and conventional gear enthusiasts. Based on our client's specific fishing objectives, we will make suggestions and handle all booking arrangements. The skiffs are mostly oriented toward small center console bay boats. They have great casting platforms – sometimes bow and stern, and they use electric trolling motors a lot as opposed to poling. These boats are very comfortable and are appropriate for tackling flats, the reef, and even blue water if sea conditions are favorable.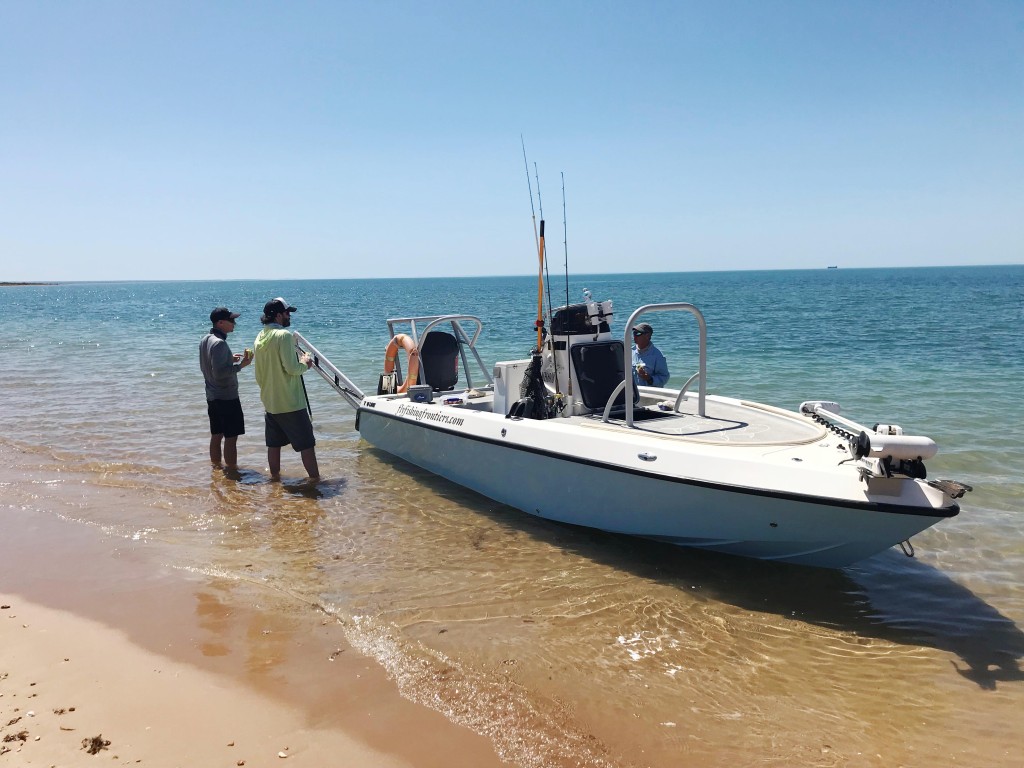 Exmouth is also recognized as one of the finest game fishing destinations in the world. All six Australian billfish species are encountered here, along with yellowfin tuna, mahi-mahi, wahoo, cobia, Spanish mackerel, giant trevally, and many others. For those looking to have the ultimate combination experience, we think Exmouth is one of the world's best options. There is fishing year-round, but it can be incredibly hot during the summer months in Exmouth. Therefore, we recommend May through October – with May and June being the heart of the watermelon.
Being permit crazy we spent our two days on the water on the gulf side looking for these beasts in clear water. Unfortunately, we had some clouds, wind, and unusually high tides that made spotting conditions tough at times. We still had some shots at a few monsters, plus queenfish. Permit being permit, we did not get any to the net. We also had lots of follows from blue bastards, an elusive and uniquely combative reef fish from northern Australia. Long known only in fishing folklore, these critters have been recognized and named officially by marine biologists in Queensland.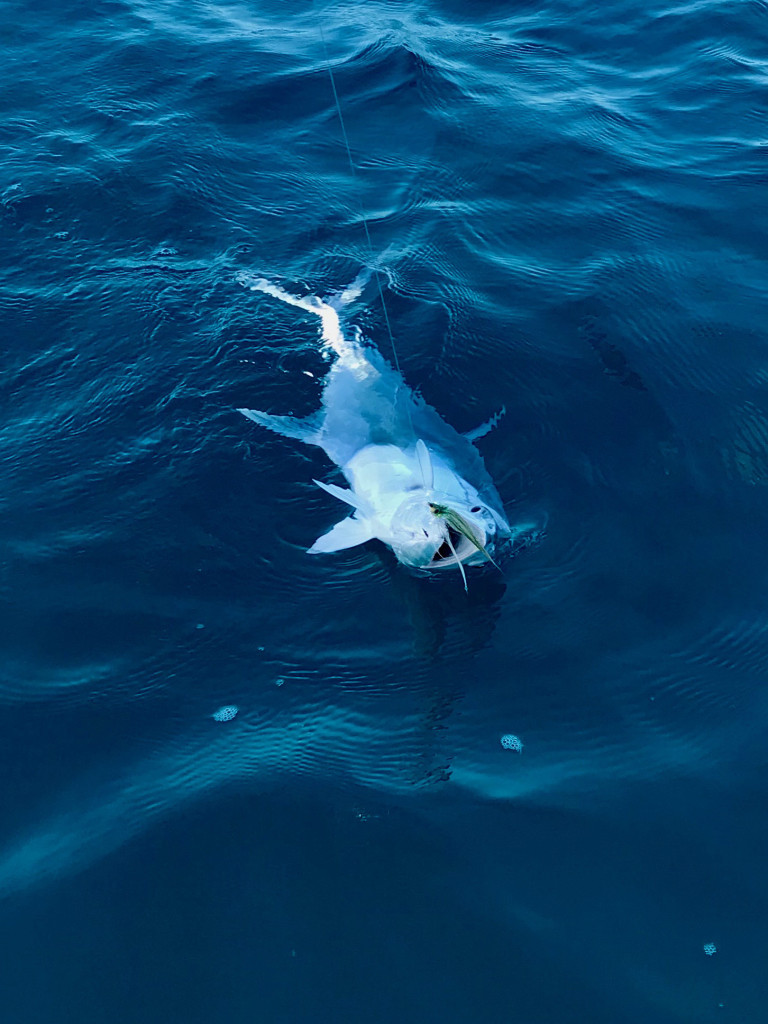 I am dying to get back to Exmouth to spend a full week on the water. There are so many different types of game fish to pursue! Whether you want flats, reef or blue water – with a fly or spinning tackle, we can design the perfect fishing experience in Western Australia! Call us today to experience incredible fishing in Australia!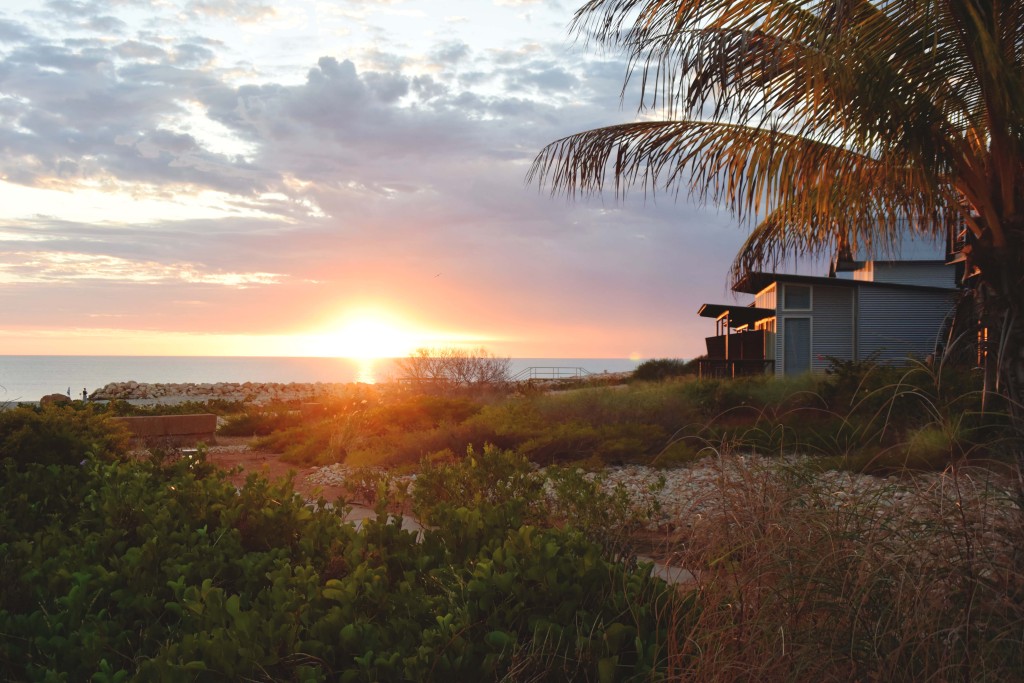 By: Mike Fitzgerald