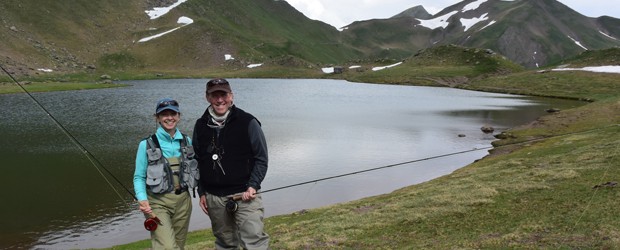 Trout fishing has always been a passion at Frontiers. In addition to the tried and true favorites and great lodge relationships we have established over the last 45+ years in North America, the Patagonia region of South America, New Zealand, and Tasmania, we have searched the world's waters for some of the best and most unique international trout fishing. Our trout travels (some successful and some not) have taken us to the Himalayan countries, the Kamchatka Peninsula in Russia, throughout the United Kingdom and Ireland, to mainland Europe in France, Slovenia, Croatia and Austria — and even to the Eastern and Western Capes of South Africa. We even searched and caught trout in the Mountain Kingdom of Lesotho.
Someone once said, "Trout only swim in beautiful places," and we found the rivers and mountain valleys in the Spanish Pyrenees to be no exception. In 2013, we sent Barry and Cathy Beck on an exploratory trip to Spain to fish with Ivan Tarin at Salvelinus Fishing Adventures, also Orvis Endorsed. They were thoroughly impressed with the region, the guide quality, and the fisheries. Ivan's enthusiasm for the Pyrenees — from the fishing to the history to the beauty to the culinary and wine fronts — is infectious. Barry and Cathy have returned with two groups and a third is scheduled this autumn. The other clients we have sent have also returned with rave reviews.
After some other fishing travels in Europe, we met in Barcelona to experience this wonderful, relatively new program for Frontiers. The trip can begin and end in Barcelona or Madrid, which works well with international flight connections from the States. The arrivals are early in the morning, which can put you on the water for a half-day of fishing in the afternoon. For most international flights back to the States, we suggest a night at the end of the fishing trip in Barcelona or Madrid with morning flights the following day.
Barcelona is incredible and very welcoming to tourists. From its history dating back to Roman times to the Gaudi architecture to the arts, fashion, and cuisine there today, it's a must-visit in Europe. There are a handful of great hotels. We stayed at The Majestic Hotel & Spa, ideally located on Paseo de Gracia super close to some of Gaudi's famous buildings, the most exclusive shops, and countless cafes and bistros with great tapas menus and wines. The hotel has a wonderful rooftop terrace – a very special place to enjoy a great bottle of Rioja with breathtaking views of the city. Our suite was perfect with a comfortable sitting room, spacious bathroom and even a glassed-in desk area – again with great views.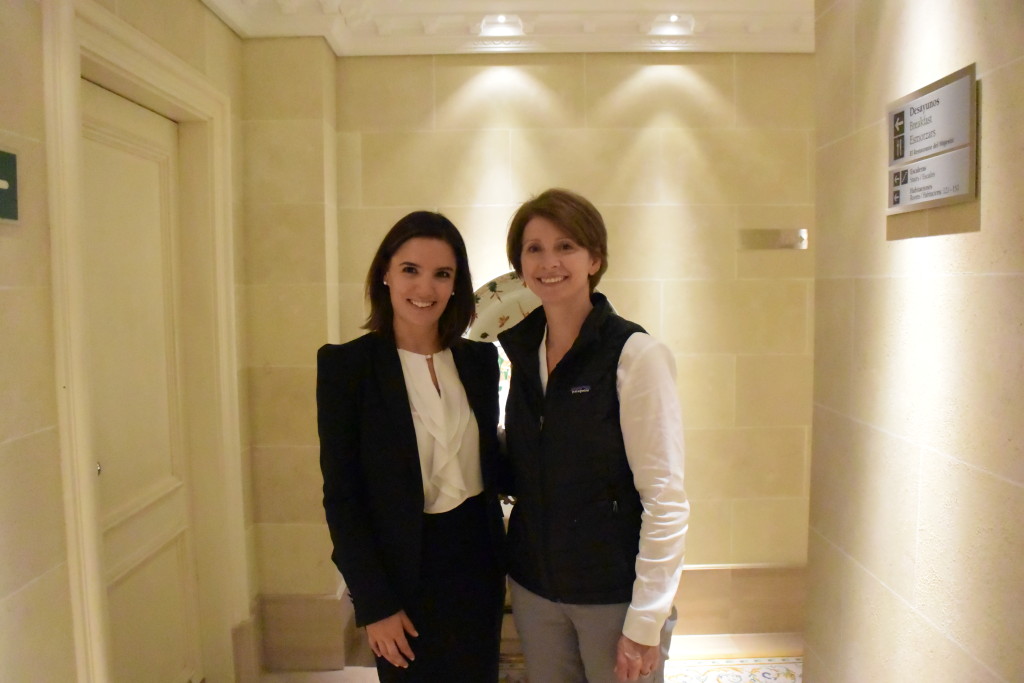 Salvelinus operates from two lodges – one in the Western Pyrenees and one in the Eastern Region. Depending on the itinerary and seasonality, clients may go to one or both operations. The program is flexible with packages starting at 3-nights. Of course, our Elegant Journeys Department can design a memorable sightseeing extension to any fishing itinerary.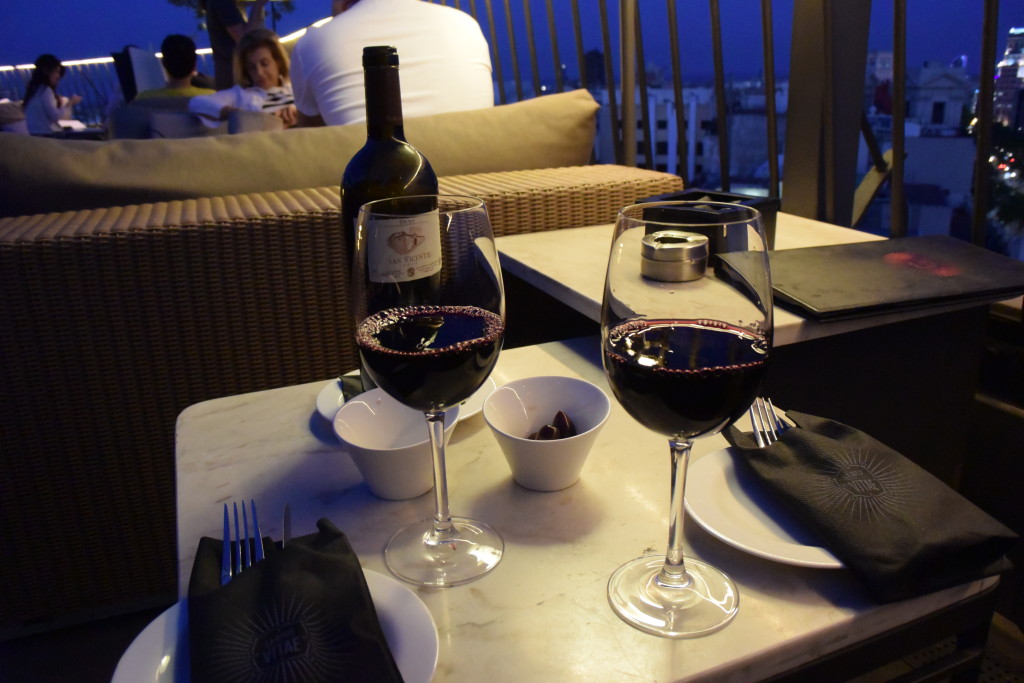 While it is possible to drive from Barcelona, our clients can also take the high-speed train with the station only a few minutes away by taxi from the Majestic. We boarded the train to Zaragoza to begin in the Western Pyrenees. We still do not understand why high-speed trains have not been more thoroughly introduced in the United States. These things travel over 190 miles per hour and it sure beats traffic!
We were met in Zaragoza by Ivan. To break up the trip, Salvelinus usually takes our clients on a stroll through the Plaza del Pilar in Zaragoza, the huge town square in the city, one of the largest pedestrian plazas in Europe. Walking through the Basilica of Our Lady of Pila is a step back in history and it's incredibly historic and beautiful. You usually arrive at lunchtime and there are some wonderful cafes – a great place to introduce our clients to traditional tapas menus in the region, along with really delicious local wines.
From there, we drove to the foothills of the Pyrenees and checked in at La Jacetania Lodge in the quaint town of Santa Cilia overlooking the Aragon River. Ivan's Lodge is perfect with a spacious tackle room, drying room, a bar, a very cool dining room converted from renovated horse stalls, and spacious bedrooms with private en suite facilities. This is also a central location for accessing the various valley freestones and high country streams and lakes.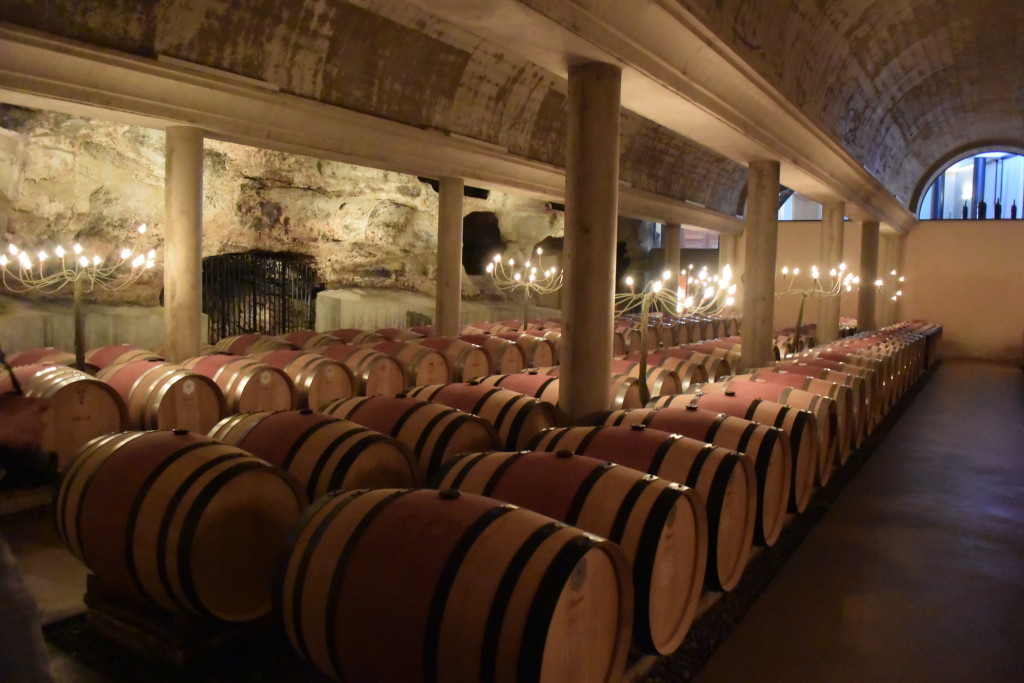 Unless visitors are coming to Spain to ski, most tourists do not get to experience the Pyrenees in favor of Spain's larger cities and coastal towns. Unfortunately, they are missing some of the prettiest mountain scenery in the world, historic villages and medieval cathedrals, some of the best cuisine in Spain, an array of bodegas (wineries), and some of the most consistent and best wild trout fishing in Europe.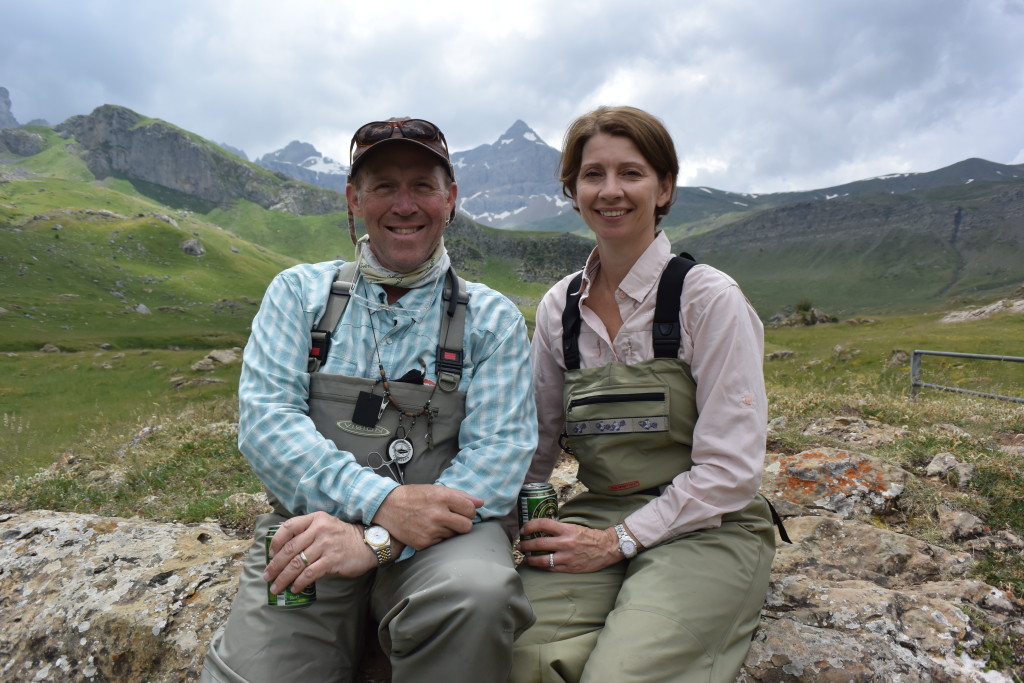 While the Eastern Pyrenees are generally fished more early and late in the season, the western part is best during the summer months in small crystal-clear freestone streams, spring creeks, and high mountain glacial-fed lakes. We were in a different valley each day and spent 90% of our time fishing dry flies. While a 5-weight rod is probably the all-around best rod for all of the trout fishing in Spain, some of the western fisheries are perfect with a 4-weight. The fish are not big by international standards, but there were a lot of aggressive takes and fishing to these wild brownies in that scenery was unforgettable. The guides are excellent with a great demeanor and plenty of flies.
One of the factors that make this fishing trip so special is that it is an ideal destination for non-fishing companions. Ivan has a team of sightseeing guides ready to whisk the non-anglers off for an exciting day in the field. Guests enjoy: hiking in Ordesa and the French Pyrenees National Parks, the stunning views and vulture research center at the rock formations at Riglos, visiting historic churches, and a number of the best wineries in Spain — learning about the Tempranillo grape, Rioja wines, and a number of great whites. There are historical towns dating back to the Roman era and lots of shopping. Each day is also highlighted with a great lunch at local restaurants. In addition, there is massage service, yoga, and stretching classes at the lodge. This trip is absolutely perfect for couples.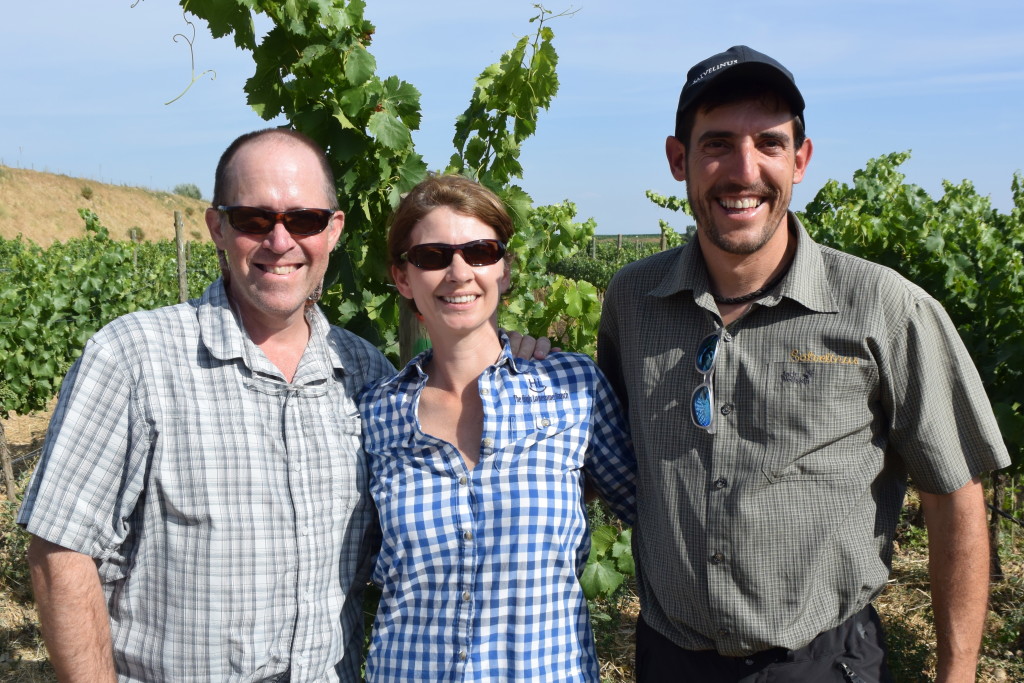 In the Eastern Pyrenees, Salvelinus operates La Ribagorza Lodge Spa in conjunction with the Hotel Domenc. Juan-Antonio, the co-host, oversees the inn, the cuisine, and all services. He has an unwavering commitment to customer happiness. Our farewell dinner in Salvelinus's private dining room was incredible with an 11-course tasting menu, of course, matched with fine wines. The fishing in this region is mostly on a number of tailwater dam-controlled rivers. The aquatic life is abundant and this region is home to some of the larger trout in Spain.
We had a customer ask why they should consider Spain when we have such good trout fishing in the American West that's much closer to home. One of our marketing slogans is, "It's all about the experience!" To us, Spain and the Rocky Mountain West are an "apples and oranges" scenario. The Spanish experience is special when you look well beyond the fishing. This inclusive package gives such a great look into this wonderful country highlighted with sheer beauty, history, and wild trout! Hemingway fished these waters in the 1920s and it's still a very special place today that all trout enthusiasts should visit.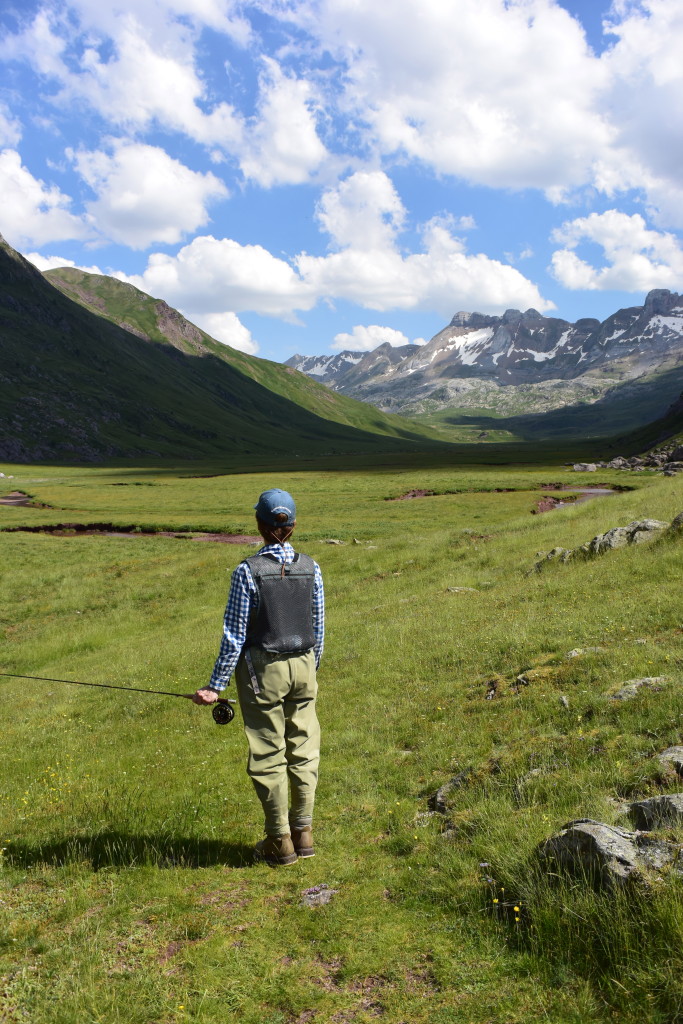 If you would like to see and experience a special part of Spain…" The Frontiers Way," contact Kristene. It's a long season from March through November. Barry and Cathy Beck's hosted departure is October 12-21, 2016. If you would like to join a small fishing group, we still have availability.